Squeezebox, a popular network music player developed by Logitech, is a blessing for many because it lets you stream music from different streaming services and listen to music whenever you want to. Whether you want to stream music from Last.fm, MP3tune, Spotify, Pandora, and Slacker, you can do that seamlessly. Although there are many streaming platforms that you can get connected to through Squeezebox, the disappointing news is that you won't be able to stream music from Apple Music.
So, this brings us to the question of how to stream Apple Music to Squeezebox. Well, not to worry because there is an efficient way to stream Apple Music to Squeezebox. So, keep reading this article because you will find out the way to be able to do that and convert the songs into a format that Squeezebox accepts.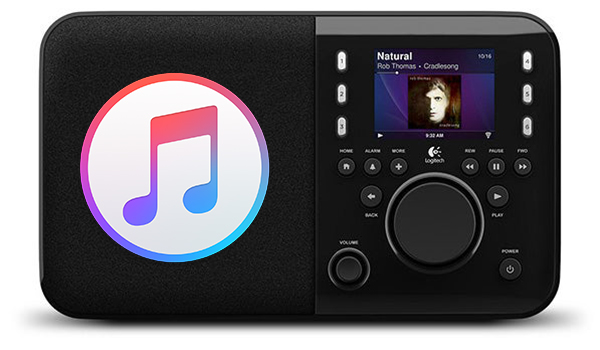 ---
Part 1. Why Can't Squeezebox Play Apple Music?
There are many reasons that you can't play Apple Music on Squeezebox. First of all, every song available in Apple Music comes encoded in MP4 format. And the formats accepted by Squeezebox are MP3, FLAC, Ogg, ALAC, and more. Squeezebox doesn't accept MP4 format. Another thing that restricts Squeezebox from playing Apple Music songs is that the songs are DRM protected. You need to remove DRM protection first to be able to play the songs on Squeezebox.
Since Apple Music sets some restrictions, it becomes impossible to play the songs on Squeezebox. So, the only way is to convert the songs into the MP3 format or any other format accepted by Squeezebox and remove the DRM protection from the file. Now, to be able to do that, you will need a third-party tool. The recommended tool to use is Tunelf Audio Converter. This is audio converter software that lets you convert Apple Music songs conveniently. It's easy to use and comes with multiple features. For example, Tunelf Audio Converter will let you convert songs in batch and very fast.
You can choose from multiple formats, and don't worry. Your Apple Music songs will retain their ID3 tags and original sound quality. After you convert the songs and download them, you can easily play them on Squeezebox.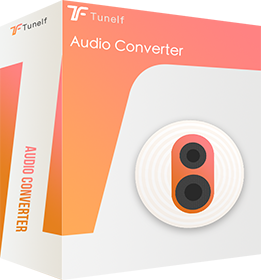 Key Features of Tunelf Audio Converter
Convert Apple Music to MP3, WAV, FLAC, AAC, and other audio formats
Remove DRM from Apple Music, iTunes audios, and Audible audiobooks
Preserve the converted audio with lossless audio quality and ID3 tags
Support the conversion of audio format at a 30× faster speed in batch
---
Part 2. How to Convert Apple Music for Playing
Before you go through the steps, it is advisable to download Tunelf Audio Converter. This software is available for both Windows users and Mac users. So, you can pick the version that matches your OS. However, do remember that you need to download and install Tunelf Audio Converter to start using it.
Step 1 Add Apple Music songs to the converter
After downloading and installing Tunelf Audio Converter, you will have to launch it. Once the tool is launched, you will see two ways to add Apple Music songs. So, you can either drag and drop the songs directly; else, you can click on the Add Files option to start adding the songs.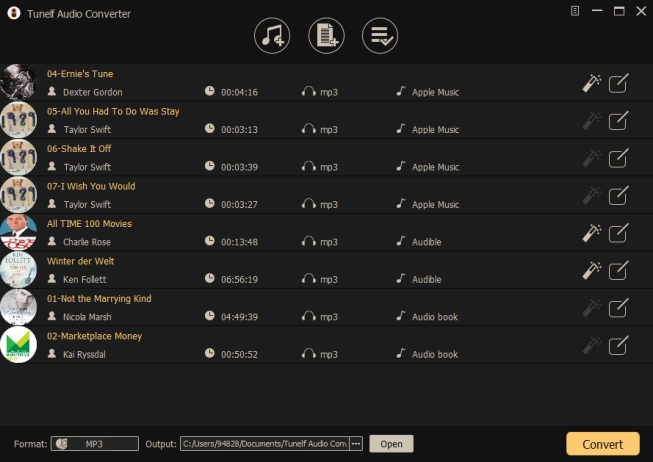 Step 2 Customize the audio settings of Apple Music
Now that the songs are added, you need to click on the Edit option. In this section, you will be able to customize the audio setting. For example, you will be able to set the output format for the songs that will be converted. The options available are- MP3, M4A, M4B, WAV, FLAC, and AAC. We recommend choosing MP3 or FLAC because Squeezebox accepts these two formats. After that, you can customize other things, such as codec, sample rate, channel, and bit rate.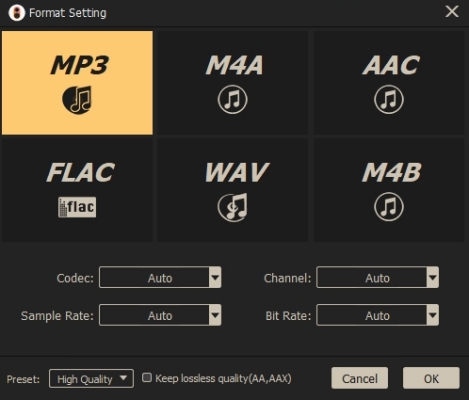 Step 3 Start to convert Apple Music to MP3
After everything is done, you will only have to click on the Convert option. Once you do, the songs will start to go through the conversion process. While it goes through the process, DRM protection will be removed as well. Then, you can click on the Converted option to find the songs. From there, you can transfer the songs to any of the local folders.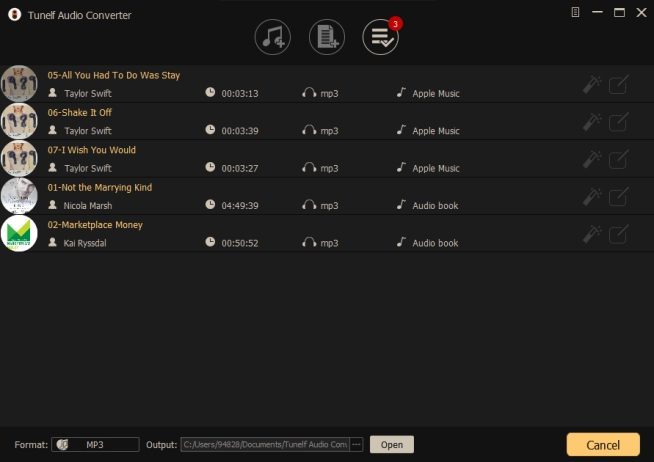 Step 4 Stream Apple Music to Squeezebox
Once finished downloading, you have two ways to transfer Apple Music to Squeezebox. One is to use mobile devices such as USB drive, SD card, etc. Just select and drag the local Apple streams into it and insert it to the Squeezebox directly. There is a slot for SD card and a USB connector on Squeezebox Touch.
The other one is to use the computer to play local music on Squeezebox Server. Follow the simple steps below.
1. Download and install Squeezebox Server on the computer > click My Music and select Download Squeezebox Server. After Squeezebox Server is installed, it will scan your computer and create an index of your music, so make sure that your music library is accessible from Squeezebox Touch.
2. Click on the Squeezebox Server icon in your system tray and select Open Control Panel, then select the Library tab to rename your music library.
3. At your Squeezebox touch, click My Music > Switch Library and select your computer name.
4. Select My Music on your Squeezebox, and navigate to the music you want to hear.
After you finish the above steps, you can use Squeezebox to play your converted Apple Music songs easily.
---
Conclusion
Now you know how to play Apple Music on Squeezebox. Download Tunelf Audio Converter on your computer and convert Apple Music songs easily so that you can listen to them later on Squeezebox whenever you want to. Tunelf Audio Converter is available in two versions. Choose the correct version to save the songs that you want to listen to.
---
---