Music streaming services are a great way of helping you to listen to your favorite artists and playlists easily and quickly. There are many music streaming services that are saturated with amazing features like the built-in equalizer. Does Apple Music have an equalizer? Sure! If you are looking for better sound quality for Apple Music, you cannot miss the equalizer for Apple Music. With the built-in equalizer, you can adjust the parameters of Apple Music for improving the sound quality. In this post, we'll show you how to use Apple Music Equalizer on your phone or computer.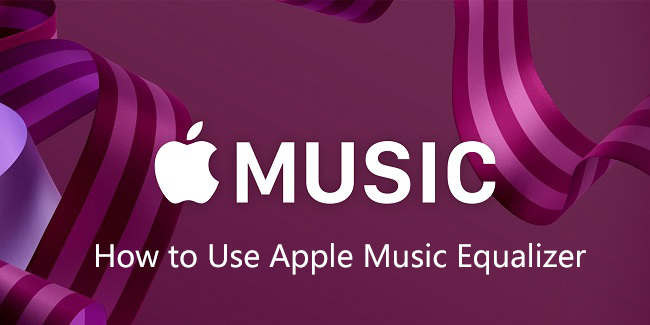 ---
Part 1. How to Use Equalizer on Apple Music Across Devices
Is there an equalizer for Apple Music? Definitely! Apple Music develops a built-in equalizer for different versions, allowing you to customize the sound for different genres or specific speakers. With the Apple Music Equalizer, you can select the music effects you prefer. If you don't how to use Apple Music Equalizer on your device, simply follow the below steps.
1.1 Use Apple Music Equalizer iPhone/iPad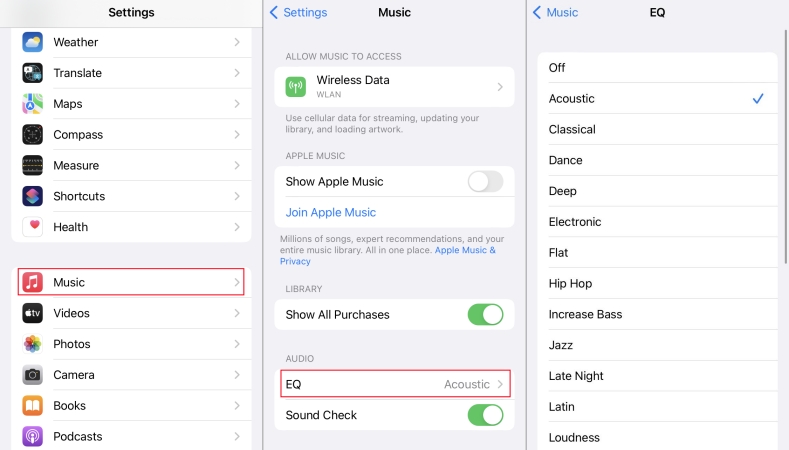 Step 1. Open the Settings app on your iPhone, then go to the Music option.
Step 2. Scroll down to the AUDIO section and select EQ.
Step 3. From the equalizer menu, select an equalizer preset for specific songs.
1.2 Use Apple Music Equalizer Android
It's easy to change the way music sounds on an iPhone with EQ, but currently, Apple Music for Android doesn't have an equalizer. If you want to set EQ for Apple Music on your Android device, then you can consider using a third-party equalizer app that works with Apple Music. In Part 2, we've listed several equalizer apps for Apple Music to adjust the sound quality.
1.3 Use Apple Music Equalizer Mac
Step 1. Run the Music app on your Mac, then click Window > Equalizer.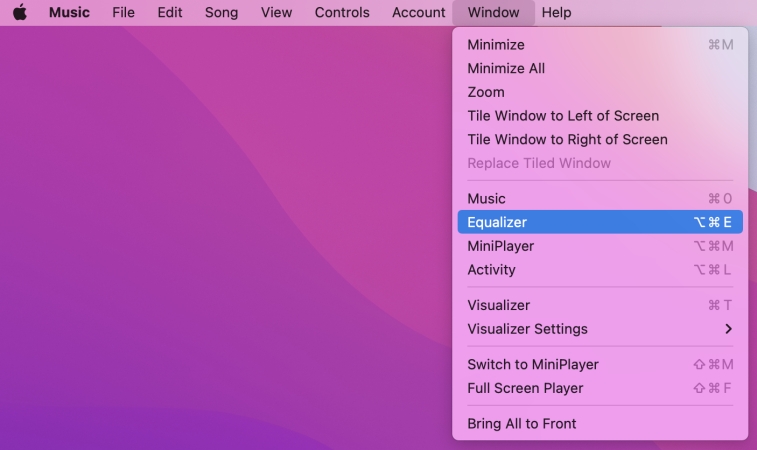 Step 2. In the pop-up window, choose a preset option or drag the frequency sliders.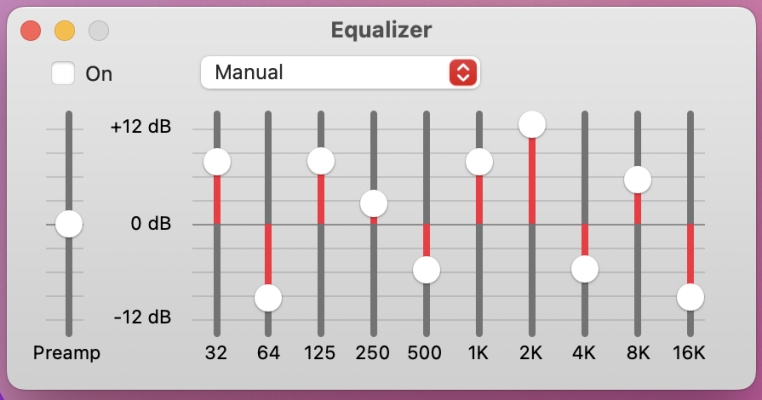 Step 3. After adjusting the settings, tick the box next to the On option to turn on the equalizer.
1.4 Use Apple Music Equalizer Windows
Step 1. Launch iTunes on your Windows PC and click View from the top menu.
Step 2. From the drop-down list, choose Show Equalizer. Or press Ctrl + Shift + 2 to open the equalizer.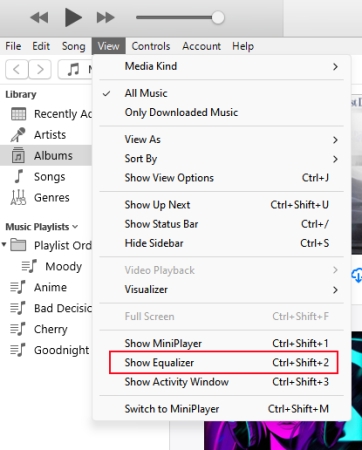 Step 3. In the pop-up window, select a preset equalizer option or customize the parameters by dragging the sliders.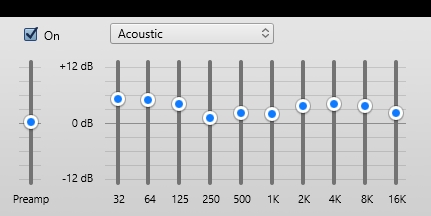 Step 4. After changing the settings, select On to turn on the equalizer.
---
Part 2. Best Equalizer App for Apple Music to Enhance Sound Quality
With the above steps, you can quickly use the Apple Music equalizer on an Apple device or a computer, not including on an Android device. Though the equalizer is good enough, there are still many professional audio equalizers on the internet. Do you know any other equalizer app that works with Apple Music? Let's dive into the details. If you want to customize your audio effects, here are some excellent audio equalizers for iOS and Android devices.
For iOS: Equalizer FX: Bass Booster App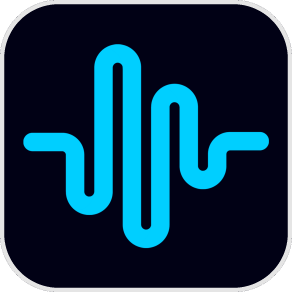 Equalizer FX is an essential equalizer tool for iPhone and iPad. This application has a 7-band EQ control, as well as, several additional functions. It allows you to rapidly choose between personalized presets from acoustic, pop, hip-hop, rock, and other music genres. In addition, this app has a one-of-a-kind function that allows you to access cloud music and play tunes when offline. You may also use appealing themes to change the appearance and feel of the interface to your liking. The highly customized features make your own audio effects more fun.
For Android: Music Volume EQ + Equalizer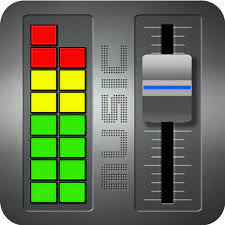 Music Volume EQ provides you with the ideal foundation for enhancing your music listening experience. This application has a bass booster effect, 3D visualizer effect, 5-band EQ control, customized presets, and many other useful functions. This application also lets you select your preferred theme, whether Classic or Material. You will get fun with this tool.
For Android & iOS: n7player Music Player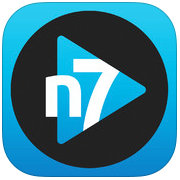 n7player Music Player is a power equalization software for Android and iOS, allowing you to explore and stream your favorite songs in a novel way. This application gives you a convenient way of adjusting the equalization settings for any music you like. It has a 10-band equalization as well as bespoke built-in presets. Aside from that, n7player Music Player has an extensive set of tools that allow you to filter your music library and choose themes to customize your music area. If you want a versatile equalizer, you can't miss it.
---
Part 3. Workable Way to Play Apple Music with Any Equalizer
If you own lots of music purchased from iTunes, you can use those equalizers with your purchased music. However, all the music on Apple Music has Digital Rights Management which prevents third-party equalizer apps from applying sound effects to Apple Music songs. In this case, if you want to apply some EQ settings to Apple Music songs, you'll need to remove DRM protection from Apple Music. Then you need an Apple Music converter for converting Apple Music to a common audio format like MP3.
Here you meet a powerful Apple Music converter called Tunelf Audio Converter. It is a safe and useful audio converter that is capable of converting Apple Music, iTunes audios, Audible audiobooks, as well as, more than 100 types of common audio formats. With the help of Tunelf Audio Converter, all songs from Apple Music can be converted to unprotected MP3, AAC, FLAC, WAV, M4A, and M4B. You can select the format available as your need. Then you can apply EQ settings from any equalizer app you like.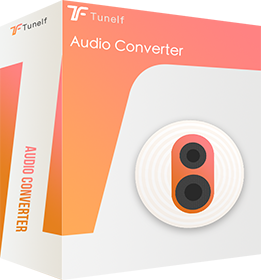 Key Features of Tunelf Audio Converter
Convert Apple Music to MP3, WAV, FLAC, AAC, and other audio formats
Remove DRM from Apple Music, iTunes audios, and Audible audiobooks
Preserve the converted audio with lossless audio quality and ID3 tags
Support the conversion of audio format at a 30× faster speed in batch
Tutorial: How to Convert Apple Music to MP3 via Tunelf Software
Step 1 Choose Apple Music Songs for Conversion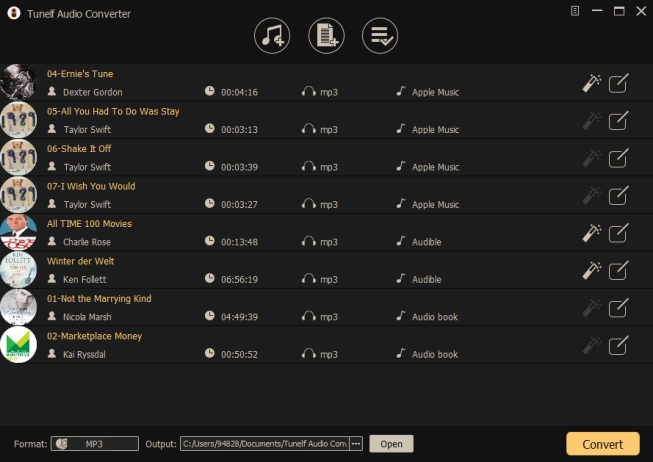 When you double-click Tunelf Audio Converter on your computer, iTunes or Apple Music will be started at the same time. Then click the first icon marked as Load iTunes Library to access your iTunes or Apple Music library. Or click the Add Files button in the top middle to browse your downloaded Apple Music files. You may also drag and drop downloaded songs on Apple Music into the interface of the converter.
Step 2 Set the Output Audio Format for Apple Music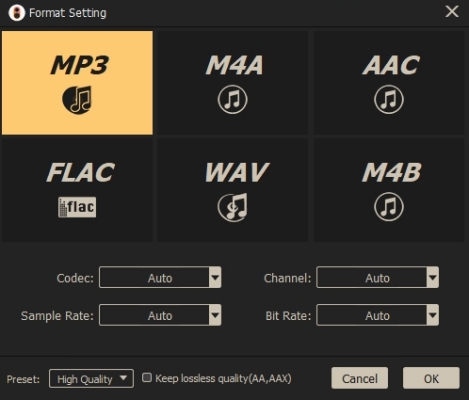 After successfully importing songs into the converter, you can click the Format button to adjust the output audio parameters. Here you can set MP3 or other audio formats as the output format. Also, you can alter the channel, bit rate, channel, and codec. Or you can select High Quality from the preset option. Then click the OK button to save the settings.
Step 3 Disable Format Encryption on Apple Music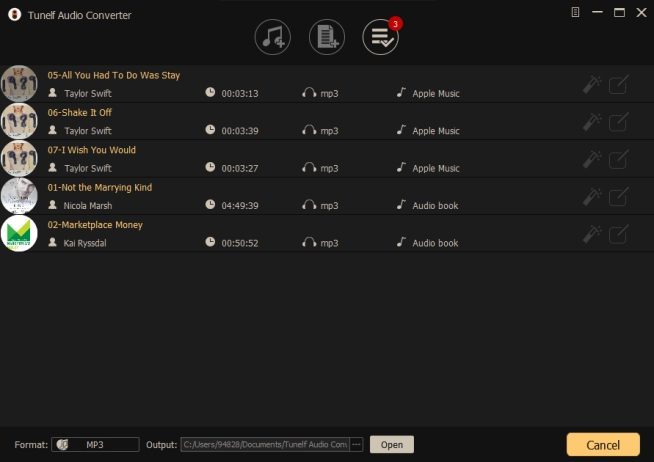 Finally, when you saved all of your choices, go to the right side and click the Convert button. Tunelf Audio Converter will start converting Apple Music songs to MP3 or other audio format you choose. The converted Apple Music files will be stored to the default place on your Mac computer. Also, you can access the converted Apple Music tracks by clicking the Converted icon.
Now you can use other music players like Windows Media Player, Poweramp, or VLC media player to adjust the sound quality. Or you can directly upload those converted songs to those equalizer apps like Boom or Equalizer.
---
Part 4. Best Equalizer Settings for Apple Music to Improve Sound Quality
EQ presets like Jazz and Hip-Hop are a quick-and-easy way of helping you adjust the sound quality in Apple Music without a ton of effort. There are more than 20 presets of the most commonly used settings in Apple Music you can select. In addition, the desktop of Apple Music has an EQ slider adjustment option. This means that you can adjust the settings manually and save your customized settings as a preset for use next time. If you are interested in how to change equalizer on Apple Music, just go on to read this part.
How to Create Your Own Equalizer Presets in Apple Music
Step 1. In the Music app on a Mac, click Window > Equalizer. Or in the iTunes app on a PC, click View > Show Equalizer.
Step 2. After opening the equalizer, adjust the frequency settings by dragging the sliders.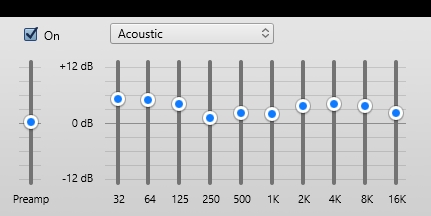 Step 3. From the pop-up menu, select Make Preset and save your equalizer preset.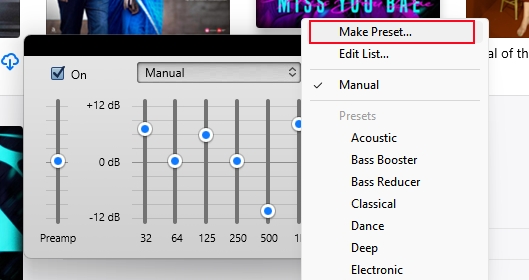 How to Choose Equalizer Presets for Specific Songs
Step 1. In the Apple Music or iTunes app, choose a song you want to play.
Step 2. Right-click the song and select Song Info, then there will pop up a window.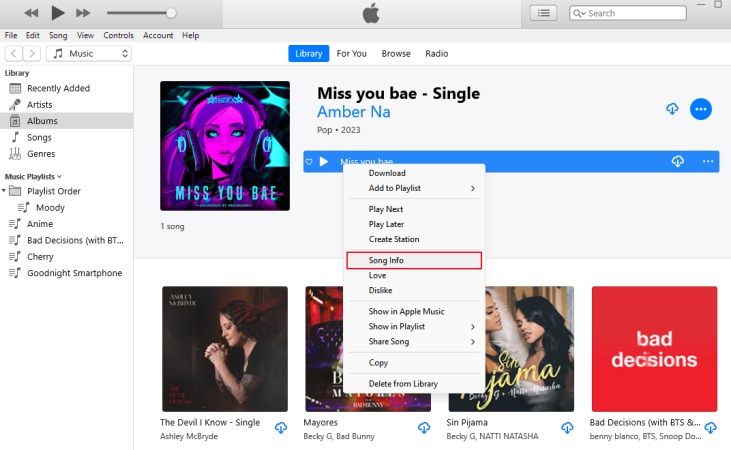 Step 3. In the pop-up window, click Options where you'll find the equalizer option.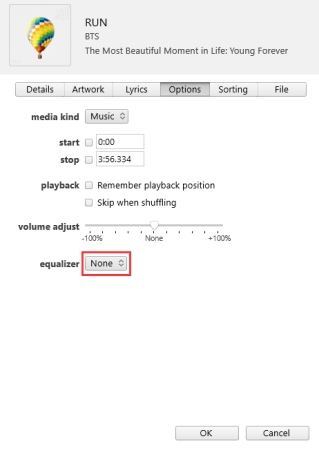 Step 4. Choose a setting like Jazz or Pop from the equalizer pop-up menu.
Step 5. Click OK to apply the equalizer preset you chose applies to the song whenever you play it.
How to Set Best Equalizer Settings for Apple Music
If you don't like those presets in Apple Music, then you can manually drag the frequency sliders up or down. There are some proposed equalizer settings for Apple Music. Consider applying these changes to your EQ in Apple Music.
Bass Sound: 50–100 Hz boost, within the lower range of frequencies, suitable for EDM or Hip-Hop.
Voice Recording: 800–1500 Hz range, suitable for a clear voice.
Car Audio: 6,000–10,000 Hz range, suitable for listening to music in the car.
Pop: 70 Hz–900 Hz or even 6,000 Hz–12,000 Hz, suitable for Pop.
Gaming: 2,500–4,000 Hz range, suitable for FPS, story-based, or RPG games.
---
Summary
A good equalizer can help you to create your own audio effects easily. With the built-in equalizer, you can directly change the sound quality on Apple Music. After reading this post, you've known how to use Apple Music Equalizer on multiple devices. If you want to apply other equalizer settings to your music, you can consider using Tunelf Audio Converter. Don't be hesitated to click the button below, and try using Tunelf Audio Converter.
---
---