Q: My audible app keeps pausing and then playing every few seconds on its own. It started on my iPhone X, and it's still doing in on my new iPhone 13 pro. It doesn't matter if I'm using Bluetooth headphones or not, and I made sure my app is updated. Any ideas?
It turns out that more people are accustomed to listening to audiobooks in their daily lives. Along with this trend, Audible, one of the major audiobook streamers and players, gained much popularity in a quite short period. However, occasionally, there is a problem that always troubles us – Audible keeps stopping while playing audiobooks or just launching.
Are you still suffering from this issue or do you have experienced it before? It doesn't matter! Now you have solutions available in the following to fix it!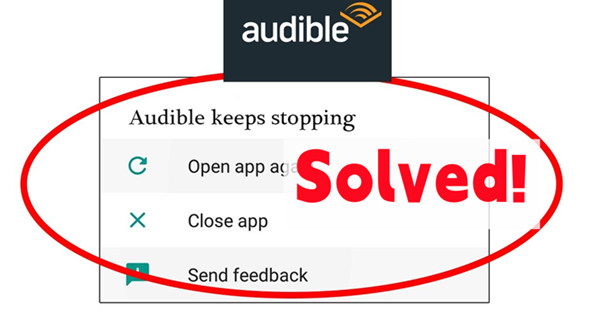 ---
Part 1 Why Does Audible Keep Stopping
When it comes to the reasons why Audible keeps stopping, there are multiple types or kinds of possibilities. When you're playing Audible audiobooks on your devices, any error or mistake on the app itself or your device can lead to Audible app failure. When you're using an older version of Audible, you'll need to update it to the latest version to avoid possible errors. The most terrible situation is the Audible app server is down, which you have no way to solve but to wait for the official reply. I just listed several common possible reasons here, and still more unknown reasons. But don't worry, 90% of mistakes can be solved if you follow the below methods.
---
Part 2 8 Solutions to Fix Audible Keeps Stopping
In catering to your arising demands to solve this and save your efforts, we've concluded this top solutions list below.
2.1 Fix Audible App Keeps Stopping on PC
For PC users, here're some effective ways to fix the Audible app keeps stopping.
Restart Your Browser: First, performing a simple restart is the simplest and quickest way to clear away all of the small mistakes or glitches in the process. Whatever browser you're using now, close it and reopen it, then direct to Audible.com to see if it works well.
Check for Browser Updates: Sometimes, when your browser is out of date and no longer supports running Audible, then you might need to update your browsers. Here shows you how to update with Chrome as an example. First, open the Chrome browser and click on the three-dot icon located at the upper-right corner to open the menu. Second, in the drop-down menu, select Help > About Google Chrome. It will automatically check the updates of your Chrome. If there is, you can see the Install now or Restart button, and click it to update.
Disable Problematic Plugins: Some plugins or extensions on your browser can affect or interfere with the audio playback. To ensure the Audible streaming is well, disable the problematic plugins.
Check Antivirus Program: On a desktop, it's most likely that your Audible cannot work properly due to the antivirus program. If your computer does not identify the Audible app as reliable software, then it might block Audible from normal use.
If Audible keeps stopping on Android or iOS devices, proceed and follow the troubleshooting steps in the next part.
2.2 Fix Audible Keeps Stopping on iPhone/Android
As for the methods to fix the Audible app keeps stopping on mobile devices, the steps are similar. Here is a checklist you can follow:
Restart your device or the Audible app; update the Audible app; check your Wi-Fi connection; uninstall & reinstall Audible. If they are all working fine, then go to see some other powerful solutions.
Below are some extra methods to show you how to remove the obstacle with detailed steps.
Clear App Cache & Force Stop Audible
This is the official method that I cited and concluded from the Audible. It is said that if your Audible app crashes or keeps stopping, you can try to force-stop the app and clear the app cache to fix it. Here is the how-to.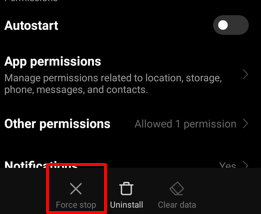 On Android Devices:
Tap the Settings icon on your Android device. Not the settings from Audible.
Tap Application Manager.
Tap Audible > Force Stop.
Tap Storage > Clear Cache.
On iOS Devices: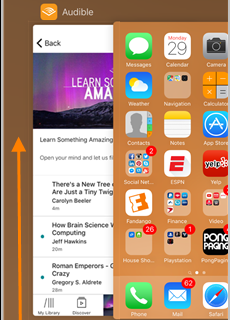 From the Home Screen, swipe up. Or if there's the Home button, double-click it to see all apps' previews.
Swipe left or right to pause in the Audible app's preview.
From the Audible app's preview, swipe up to force stop it.
Go to Settings on your iPhone and tap General > iPhone Storage.
Locate Audible from the listed apps and click it.
Tap on Offload App to clear the app cache.
In this way, you have cleared the app cache and force-close the Audible app. Now relaunch the Audible app to check if it works correctly. On iOS, you may reinstall the Audible app from your App Store first.
Check Battery Optimization
Your battery optimization needs your attention, too. Sometimes if your battery is slow or in order to save your battery, the optimization system in your device will change the mode which could result in the Audible app keeps stopping issue. Try the steps as follows: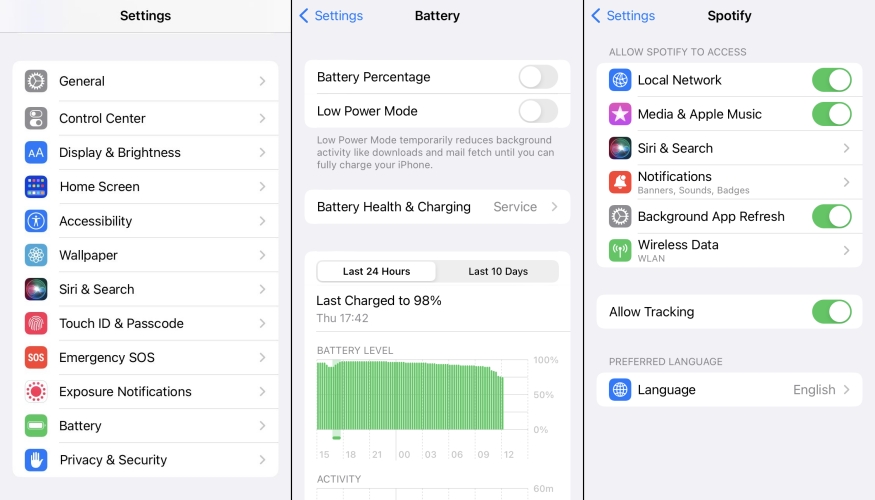 On iOS devices: go to Settings on your phone and tap on Battery, then toggle off Low Power Mode.
On Android devices: Go to Settings on your phone and tap on Battery > Optimize battery usage. Now search for the Audible app in the list and move it out of the battery optimization list and fix the issue.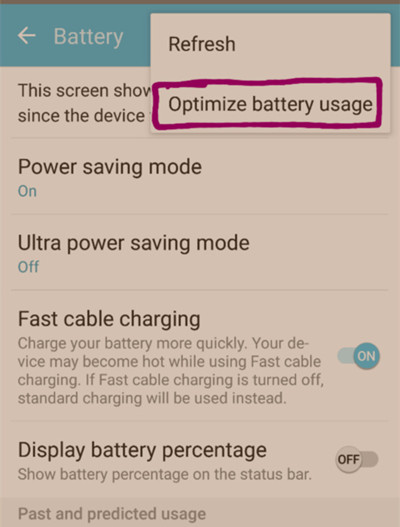 Check Sleeping Apps
Some people have reported that Android Audible keeps stopping while playing in the background or when the screen locks. Well, in this case, I suggest you check with your sleeping apps on your Android phone. How to check? Let's take a look at the how-to guide on Samsung phones.
If you have a Samsung phone, make sure you've set this up as well as the above battery optimization setting to make sure Audible doesn't go to sleep. Follow the instructions given in the section above. Once that's done, you're going to have to go deep to find Samsung's controls.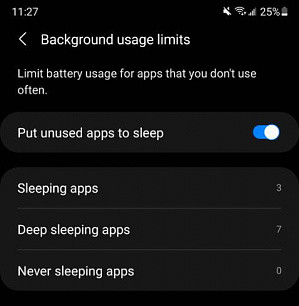 Launch the Settings app and tap Battery & device care.
Tap Battery and head to Background usage limits.
Here you can see three types of lists of apps, tap Never sleeping apps to view the list of apps that are allowed to run in the background.
To add Audible to this list, tap the plus icon at the upper-right corner to select.
Update iOS/Android System
It's necessary to update your operating system on iOS or Android devices from time to time. Always keeping your system in the latest version can avoid mistakes or troubles like the Audible app keeps stopping.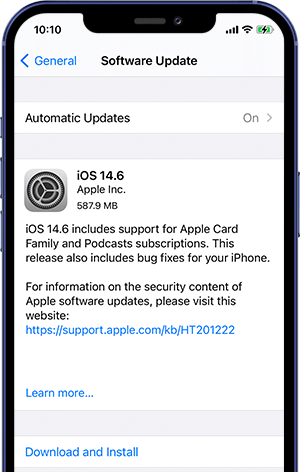 On Android:
Click on the "Settings" > "Advanced" > "System" option on the main menu.
Select "System Update" under the "System" list, and check if there is any software that needs to be updated.
If you find any updates, then you can promptly download and install the available updates.
On iOS:
First, click on Settings > General option.
In the "General" section list, scroll all the way down until you find the "Software Update" button.
Check if there are updates available, and if so, follow the instructions to download and install them.
---
Best Method: Play Audible Audiobooks on Other Players
Find the above methods too complicated to adopt? Want an EASIER solution? Well, there are indeed some people who complained that their Audible app keeps stopping issue remains unsolved even after applying all of the methods on the internet. If you're unfortunate in this circumstance, I'd like to recommend you use this tool to help: Tunelf Audio Converter.
Tunelf Audio Converter, also known as Tunelf Apple Music Converter, is an easy-handle software with a simple and clear function interface. It can not only help you remove DRM-protected files, but also convert audio files including Apple Music, iTunes Music, and audiobooks to popular audio formats. Meanwhile, you can even edit the audio files according to your preferences and can split the audio with different modes such as segment, and chapter. So the Tunelf program is so strong that you must need it to complete your task.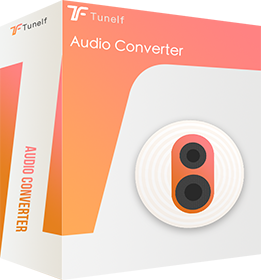 Key Features of Tunelf Audio Converter
Convert Apple Music to MP3, WAV, FLAC, AAC, and other audio formats
Remove DRM from Apple Music, iTunes audios, and Audible audiobooks
Preserve the converted audio with lossless audio quality and ID3 tags
Support the conversion of audio format at a 30× faster speed in batch
Step 1. Add Your Target Audio Files
First of all, you can click the Add "+" button to import the audio files you want to convert to the program; or simply drag and drop your target audio files to it. You can add several files at a time for batch conversion.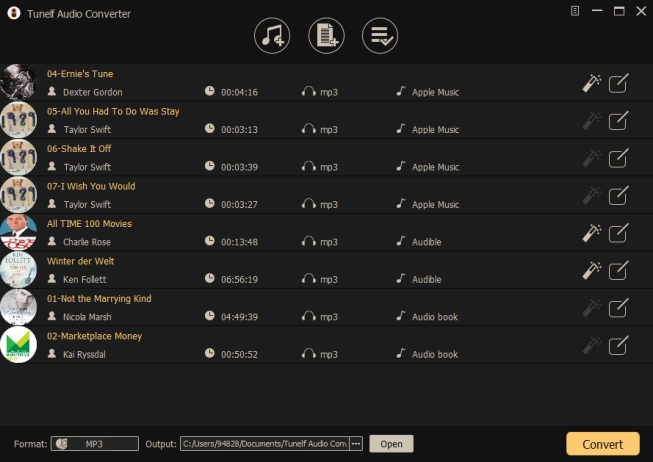 Step 2. Set the Output Audio Parameters
In this window, you can select MP3 from the list of audio formats. From there, you can also set the bit rate, sample rate, codec, and channel for getting better audio quality. After deciding, click the "OK" button to go back to the interface, then click "Convert" to start conversion.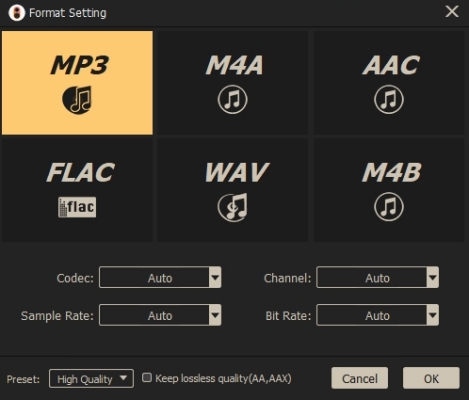 Step 3. Convert Audible Books to MP3 Locally
After setting the important output formats, you can click the Convert button to start the conversion. Just wait for a while till it is finished. The conversion speed is 30x faster. So, it's no problem to convert a batch of audio files at a time. When finished, you can locate them in your local folder by clicking the Converted icon.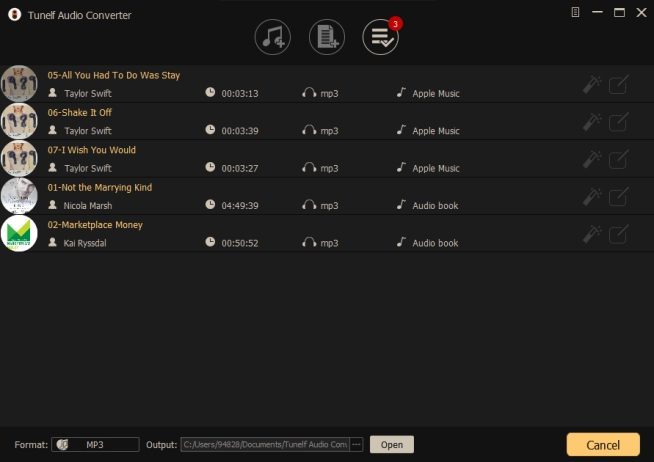 ---
Wrap Up
In the above discussion, you can learn many useful ways to fix the Audible keeps stopping issue. No matter whether you use Audible on PC or mobile devices, you can find your suitable solutions here. By the way, if you want a simpler and more direct way, have a try with Tunelf Audio Converter. Once you converted and downloaded Audible books locally, you're free of these errors!
---
---