PlayStation, a major video game console to kill boredom, is continuously making advancements. PS4, officially released in 2013, is revamped after the much-known PS2 and PS3. Its charm is the smaller package with more power — nothing like its predecessors. With PS4, you get many controller improvements and better social features. Gamers can even stream and share gameplay plus functionality with friends, encouraging remote gameplay. What is still putting a block is to play Audible on PS4.
PS4 doesn't integrate with the Audible app. So, it isn't easy to stream Audible audiobooks. However, your PS4 internet browser can come to your rescue. But this option will limit your device capability. It can't run in the background. For this case, converting your Audible audiobooks to a playable format should be the school of thought. We'll walk you through two ways to play Audible on PS4.
---
Part 1. How to Play Audible on PS4 via the Browser
In fact, there is no Audible app available on PS4; hence you cannot stream Audible audiobooks to PS4 through the Audible app. However, PS4 allows you to access the internet and you can use the web player of Audible to start the playback of Audible on PS4. For that reason, you can use the Microsoft Edge app to start playing Audible books on PS4.
Step 1. First, launch the PS4 console, and then the home screen should be available after some time.
Step 2. Then select the Internet Browser option from the content area.
Step 3. Navigate to Audible.com and log into your Audible account to access the Library.
Step 4. Next, press the Start button on your PS4 console to start searching for your Audible books. You can search by entering keywords in the search field or entering a URL in the address bar.
Step 5. Start to play your Audible books on the PS4 console after you find one you want to listen to.
---
Part 2. How to Listen to Audible on PS4 via the USB
Even though you can stream Audible audiobooks on PS4 via the web browser, it doesn't unlock many other features. Such as playing your Audible in the background. Likewise, you won't push through with other applications or even play games. This condition needs a fix, and our next option will help you to play Audible on PS4 from a USB storage device.
Tunelf Audio Converter is encompassed with the latest state-of-the-art technology to convert Audible audiobooks to DRM-free formats. It will preserve metadata information and split larger audiobooks into smaller ones, giving you lossless tone quality. It works in simple steps and supports numerous devices and media players. Check out what you can get from Tunelf Audio Converter except to help you get Audible on PS4.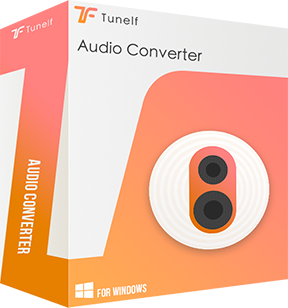 What Can You Get from Tunelf Audible Audio Converter?
Remove the built-in protection from Audible, Apple Music, and iTunes
Convert Audible AAX or AA books to MP3, FLAC, AAC, M4A, M4B, WAV
Cut large Audible or iTunes audiobooks into small segments by chapters
Keep audios with ID3 tags and lossless audio quality at 30× faster speed
Step 1 Import Audible files to Tunelf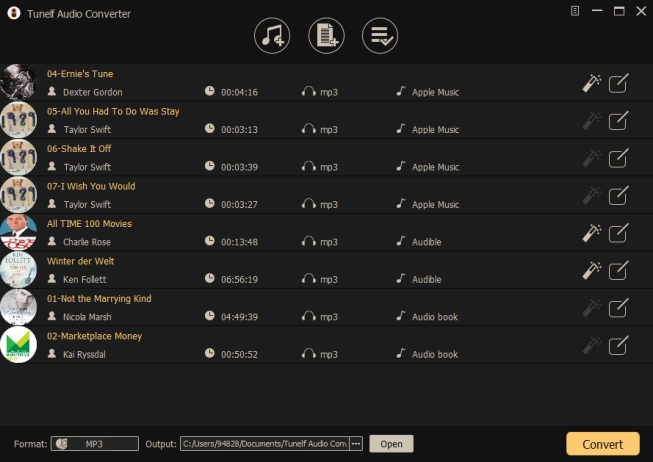 Launch Tunelf audio converter on your computer and start adding Audible audiobooks you want to convert to the conversion list. You can either click the Add Files icon on the top of the converter and select your Audible book files or drag and drop your Audible book files to the interface of the converter.
Step 2 Choose output format as MP3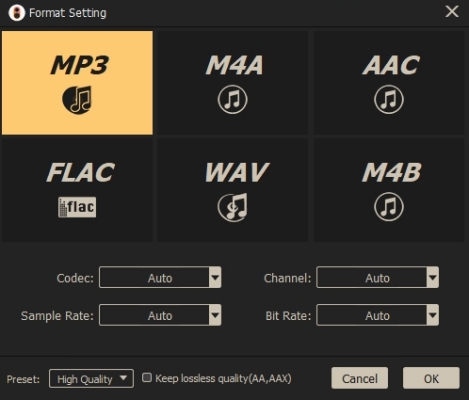 At this step, you'll now customize the output settings such as sample rate, codec channel, and bit rate. Click on the Format panel at the bottom left corner and start to explore the Format Settings window. Choose the desired output format and set other parameters then click the OK button.
Step 3 Convert Audible books to MP3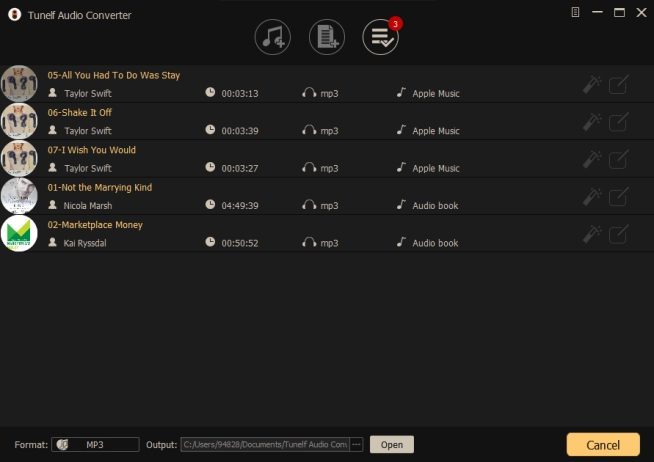 With the right selection, click on the Convert button to effect the conversion process. Your converted files will be saved to the default folder or the folder you require. To browse the converted files, you can click the Converted icon and locate the folder where you save the converted folder. Check them out and move them to USB for playing on PS4 with the built-in music player.
Step 4 Copy Audible books to USB for playing
The final step is to move your DRM-free Audible books to your USB flash drive and play them on PS4 with the built-in music player. Make sure you have the media player app downloaded on your PS4 console and your USB flash drive is connected to your computer.
1) Click New Folder to create a folder for saving your Audible books on your computer.
2) Copy the converted Audible audiobooks to the newly created folder in the USB flash drive then eject it from your computer.
3) Next, connect the USB flash drive to the USB port on your PS4 console.
4) Once you connect the USB, boot up your PS4 console and the media player will appear.
5) Click on Media Player and start playing Audible audiobooks in the background as you play your games on your PS4 console.
---
Conclusion
Can you get Audible on PS4? Many users have been asking this question. This article attests to a positive response. The first option is quick enough to get you rocking down your Audibles. However, once you start playing, other activities come to a halt and the option of playing Audible books in the background is thwarted. The best tool – Tunelf Audio Converter – has the ultimate solution. With it, you can convert your Audible books to playable formats and stream them to several devices, including PS4.