I keep getting this error pop up, it says 'Error: failed to play' or 'The requested content is not loading'. I only started noticing this error recently and I'm not sure how to fix it. Any help?

– User from Deezer Community
When streaming music on the Deezer app, it's quite a pleasure to listen to your favorite tracks whenever you want without stopping. For me, it's a routine to tap the Play button on my phone first before cleaning the house or doing makes-ups, etc. While the common problem is that I often find that Deezer not playing songs sometimes and I don't know the reasons. It just happens frequently as the user said above. Have you ever come across this issue before? And what do you do when it fails to work?
Never mind, here in this post, I'll figure out the possible reasons and explore the best and always efficient ways to fix this. If you take a great interest in this issue, welcome to read below and share it with your friends.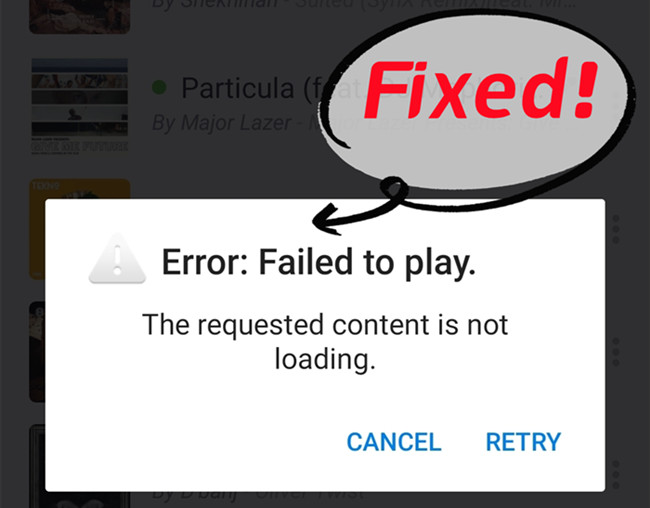 ---
Part 1 Why Is My Deezer Not Loading
There are a number of reasons why your music may not be loading properly. If the music you'd like to play won't stream, take a look at these possible reasons below.
1. You've logged into the wrong account.
2. You've been downgraded to Deezer Free plan.
3. Your network connection is not stable and fails to work.
4. Unnecessary caches occupy too much storage space on your device.
5. Some glitches or software bugs on the app.
It's obvious that there must be something wrong with the Deezer app or your device. In order to solve it, please move on to the next part for the fixes.
---
Part 2 How to Fix Deezer Not Playing Songs
Before writing you these feasible solutions, I've made a detailed study of how to fix the Deezer not playing issue on the internet, trying to figure out the solutions. Considering the possible reasons in the last part, here're the fixes that are proven to be workable by many people. Now please read carefully.
Fix 1 Check your network connection
Your streaming experience highly relies on a good internet connection. When you see a notice on the Deezer app that displays "You're not connected to the internet" or a banner message reading "Deezer is offline", it's most approximately you're offline. In this case, you may find all the tracks on Deezer become greyed out and not playable. You'll need to follow these tips to reset your network:
1) Close the Deezer app as well as the app running in the background at once.
2) Turn off your Wi-Fi and restart your mobile devices.
3) Connect to the Wi-Fi and reopen the Deezer app.
If this is the reason which stops Deezer from playing songs, you'll find the app work well as before, after this setup.
Fix 2 Make sure an active and valid subscription
Another thing you should consider then is the subscription status to Deezer. As we all know, Deezer has now terminated the Free plan in many countries or regions. So, if you find your Deezer not playing songs, then perhaps you need to sign up for the premium plan. And when your subscription expires, it won't play, either.
If you're unsure whether your Deezer subscription is still active, here's how to check your subscription status.
1) Open the Deezer app and go to your profile.
2) Select Account management on mobile phones or select Account settings on the desktop.
3) Next, navigate to Manage my subscription to see all your subscription plans.
Fix 3 Update the Deezer app
Well, since updates are always released, and mostly, they have no big changes between the two versions. Many people don't frequently update, so the issues come out. Updating your Deezer app helps you to get a better music streaming experience indeed. To get the latest update on your smartphone, you can go to the Google Play Store or App Store to search for the Deezer app. Then on the details page, you can see an available version for you if you haven't updated it yet. Now tap on Update or Install to download the latest version of Deezer.
Fix 4 Uninstall and reinstall the Deezer app
Generally, the most common and easiest way to solve small bugs is to restart the malfunctioning app or device. If the problem remains unsolved, then you'd better delete the app and download the brand-new app on your device instead. Then the issues will be deleted along with the older version. You'll get a completely new one. Here're how to delete the Deezer app from your device:
Android: touch the app and hold, then drag to uninstall.
iOS: touch the app and hold, then use the menu to delete the app.
After then, restart your device and reinstall the app again (the same procedure in Fix 3).
Fix 5 Clear app cache (mobiles only)
If the Deezer app is slow to respond to your request and taps or it notifies you that your storage is full, this is likely because the cache in the app is full. Since the caches are saved automatically so that you can quickly access the history with ease, every time it will do like this it cost a large space on your device. Therefore, you can delete the caches to leave room for music streaming. But remember that after cleared, your downloads on Deezer will be cleaned, too.
To delete the app cache:
1) Tap the gear icon (Settings) on the top right corner of the Deezer app.
2) Tap on Data and storage and scroll down to select Disk usage.
3) Press Clear all to delete all caches.
Fix 6 Reset Deezer by removing the SD card (Android only)
If the Deezer app still not working, you can try to remove the SD card and re-insert it to reset your Deezer app. Please note that this method is only available on Android devices.
1) Uninstall the Deezer app.
2) Turn off your Android device and remove your SD card.
3) Restart your device and reinstall the app again.
4) Change the downloads storage location in the Deezer app.
1# Go to Settings on your Deezer app.
2# Scroll up or down and select Data and storage.
3# Scroll down to choose the Disk Usage option.
4# Click on Change Storage.
5) Turn off the Android device and then re-insert your SD card.
Fix 7 Check security settings (Web only)
If you're using the web version to stream Deezer through browsers, this method might be helpful to your problems. As your computer has a security setting or firewall installed, it may stop the Deezer web from running or playing. If so, you should check for any Flash blockers, ad blockers, or security plugins that could be interfering with Deezer on your computer. Then enable Deezer as a reliable and safe site.
---
Part 3 Ultimate Method to Fix Deezer Not Playing Issue
The above fixes are indeed useful workarounds when you received Deezer The requested content is not loading message. However, there are some people reporting that their problems still exist or just return after been fixed. Well, that's true. You can utilize these methods to solve the problem temporarily but cannot completely fix it. Therefore, you'll need the best way to let you free of annoying errors or problems, that is Tunelf Deetrack Music Converter.
Tunelf Deetrack Music Converter is a professional and efficient tool to download Deezer songs, podcasts, artists, albums, etc. It is designed for all Deezer users to save their music tracks offline locally. And you're able to convert these files to multiple mainstream audio formats, including MP3, WAV, FLAC, AAC, M4A, and M4B. That is to say, you can keep the downloaded songs forever and play them on any compatible device with ease.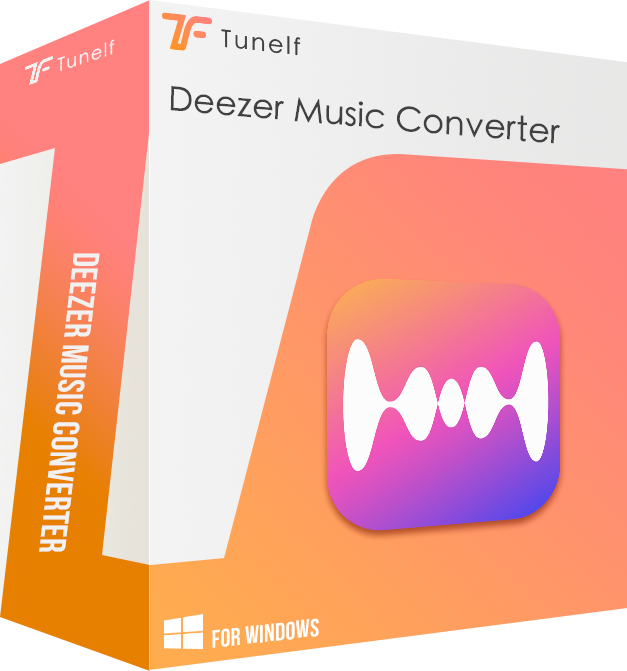 Key Features of Tunelf Deetrack Music Converter
Download Deezer songs, albums, playlists, podcasts, and radio
Convert Deezer music to MP3, and other audio formats in batches
Keep Deezer music tracks with lossless audio quality and ID3 tags
Remove ads and DRM from Deezer music at a 5× faster speed
Plus, the conversion won't destroy the music quality and the original content of your songs. With the advanced and innovative technology, you're able to download the Hi-Fi quality tracks from Deezer lossless and preserve the ID3 tags as well. We can download the Deezer files offline to avoid unexpected errors and listen to them even when the Deezer app is not working. So, how does it work to free of any error? Here are the simple steps:
Step 1 Import the Deezer tracks you want to download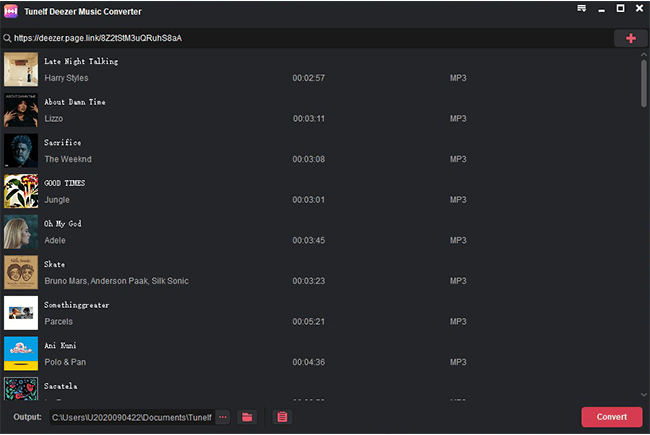 First, you need to launch Tunelf Deetrack Music Converter and sign up. When you enter the program, it will open the Deezer app at once. Now browse in your Deezer library and find the songs you want to download. Simply importing Deezer songs, albums, or playlists to the converter by copying and pasting. And then they will show up in the conversion list.
Step 2 Customize output audio settings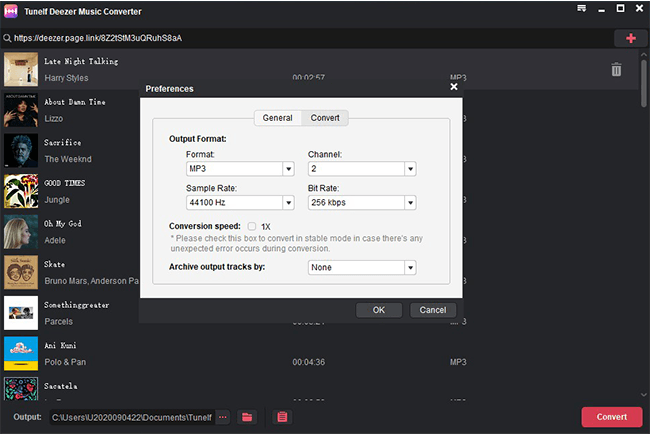 Now to customize the output audio settings, you can go to the menu bar located at the top-right corner and select Preferences > Convert. Tunelf lets you convert Deezer songs to MP3, WAV, FLAC, M4A, AAC, and M4B. And you can also adjust the audio parameters such as sample rate, and bit rate to reach a better performance.
Step 3 Download DRM-free tracks to MP3 locally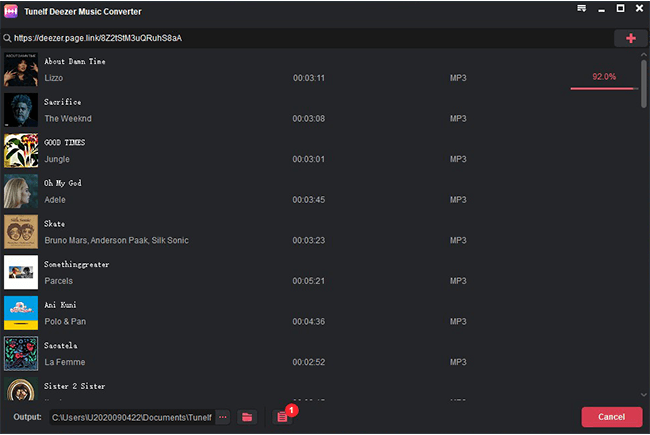 Once confirmed your options, click the Convert button to start your conversion. Wait for a while until finished, and then click the Converted panel to check your converted history. Now congratulates! You've downloaded Deezer tracks in your local folder successfully. Then it's easy to stream them on multiple devices you want. You don't need to worry about the issues anymore.
---
Wrap Up
It's common that your Deezer not playing songs or not loading occasionally. To solve them quickly, you may check the quick and simple methods in Part 2. However, this issue cannot be solved only with these temporary workarounds. To be free of unexpected and tricky problems forever, Tunelf Deetrack Music Converter is recommended! Click the below link to install it and have a try.
---
---