Deezer not showing on lock screen. The Deezer's music player is not showing on the lock screen, but other streaming apps like Spotify works. Any help?

– User from Reddit
We know that lock screen widgets are a convenience for us to access what we want in a simple but fast way. Especially when we're going to enjoy music tracks while doing other things, the lock screen music controls seem to be more important than we can imagine. Until now, many music streaming services have introduced such features to enable music to show on the lock screen as playback. Well, as I shared at the beginning, some people come down with an issue for quite some time – Deezer not showing on lock screen.
So, today to solve your problem and makes your music streaming experience happier and more convenient, we'll walk you through several effective solutions to help you out. So, if you're suffering from this issue, don't hesitate, to check, and follow the instructions below!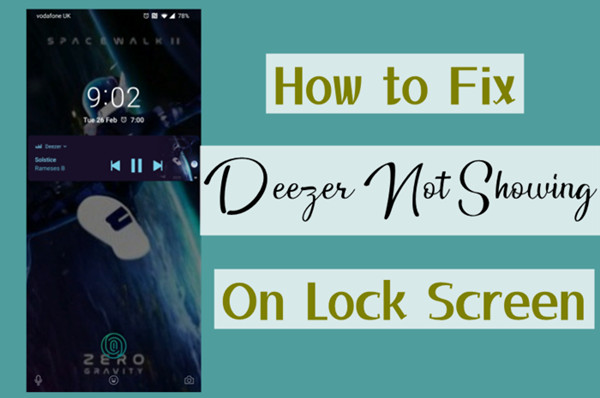 ---
Part 1 Deezer Lock Screen Widgets – How to Enable It
First of all, you need to check if you have enabled this feature on your device to show Deezer music controls on the lock screen. Deezer widgets are available to Deezer Free and paying subscribers worldwide. Now, please follow the simple steps below to enable Deezer lock screen widgets on your Android or iOS devices.
How to Get Deezer on Lock Screen for iOS devices
You're supposed to update your iOS system to iOS 14 or later to enjoy this feature on your iPhone. And make sure to get the latest version of the Deezer app as well. You can add SongCatcher, Flow, Your Favorites, Made for you, and Recently played to your iPad, iPhone, or iOS device.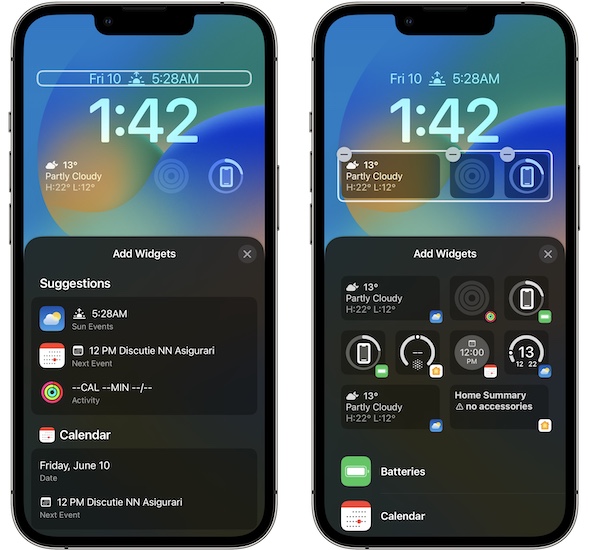 #1 Long press on the screen.
#2 Tap the + icon on the top-right corner of your screen
#3 A Search Widgets screen will show up, with all the widgets available for the apps installed on your device.
#4 Select Deezer from the list or use the search bar.
#5 Swipe right or left to discover all of the widgets
#6 Select + Add Widget.
Alternatively, you can add a widget by long pressing on the widget, dragging and dropping it on your chosen screen or position. To delete app widgets, long press on your screen and tap the – icon, or you can long press on the widget and choose to remove the widget.
How to Get Deezer on Lock Screen for Android devices
Deezer's Android version of its app will allow you to set the music controls on the lock screen, too. There may be slight differences in each Android phone, but the complete process is similar. Here I just select a Samsung Galaxy phone as the example.
#1 On your Home screen, swipe down the top.
#2 In the quick settings panel, tap the gear icon to open the Settings app.
#3 Scroll down and tap on Lock Screen > Widgets.
#4 Under Widgets, switch the Music toggle on to enable it to show up on the lock screen.
#5 Tap on the Music left panel, you can adjust the transparency of this widget.
Once set, you can see the Deezer lock screen widgets on the lock screen and access the music playable quickly.
---
Part 2 Top Fixes to Deezer Not Showing on Lock Screen
We've illustrated the correct official way to turn on the Deezer music widget on the lock screen in the last part. In normal cases, you have got the Deezer music player shown on the lock screen. If not, no worries, here we summarize methods to help you fix this issue.
Solution 1 Switch to Another Network
A good network connection is essential for your music streaming. So, when you're under a poor network or unstable Wi-Fi connection, it's most likely that some errors or failures appear in the process, including Deezer not working sometimes.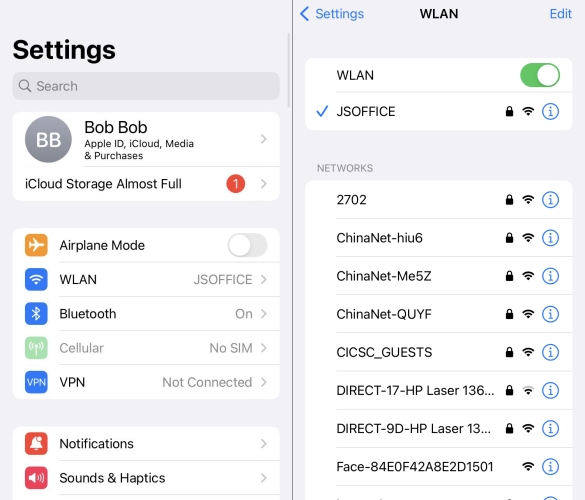 In this case, you can go to Settings > Wi-Fi to check your Wi-Fi connection. If there is something wrong with the internet, then you might switch to another network or use mobile data to listen to music. Also, if this still does not work, try to reset the network setting. Go to Settings and select General > Reset > Reset Network Settings and you can reset it quickly.
Solution 2 Restart the Deezer Music App/Your Device
Though the Deezer Music app is a well-established app, there is no exception that problems will be produced during the use process. Therefore, the most simple and quick step for you is to restart the Deezer Music app, then you may find that the Deezer shows up on the lock screen. To restart the Deezer app, close it from the Process Switcher and open it from your Home screen.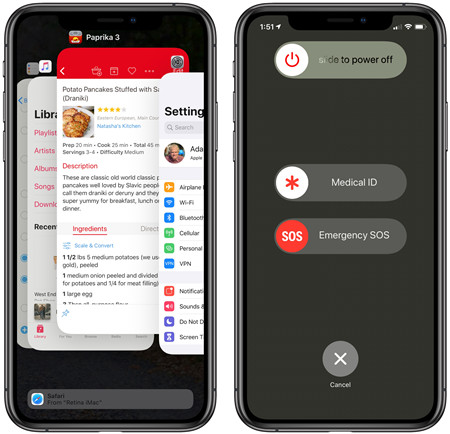 Meanwhile, in case your device malfunctions to make this problem happen, you can also restart your device. Now on iPhone, hold the Volume Down button and Power button together until a menu with a slider appears on the screen. Then drag the slider to turn off the phone. After 30 seconds, then press the power button for a few seconds until you see the Apple logo appear. Wait for a while and the home screen show up. You have successfully restarted the iPhone. The steps to restart an Android phone are similar.
Solution 3 Check Notifications Setting
You have undoubtedly followed the steps above to enable the Deezer music player to show on the lock screen as a widget. But I must notify you that don't forget the Notifications settings. If you don't allow the widget to show up, your Deezer app won't appear on the lock screen, either. Follow these steps to check and personalize your Notifications settings.
For iOS devices: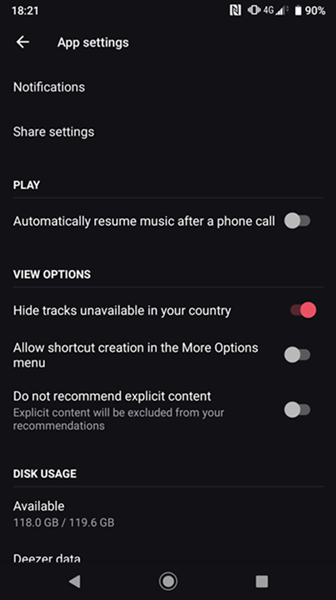 To receive notifications from Deezer, please do as follows:
#1 Open the Deezer app and log into your Deezer account.
#2 Navigate to Settings and go to Notifications.
#3 Use the tick box to manage and customize your notification settings.
#4 Once set, play a track from Deezer and lock your device.
#5 Now open your iPhone and see if the Deezer lock screen widget shows up.
For Android devices:
Also take Samsung Galaxy phones as an example.
#1 Go to Settings and tap Lock Screen.
#2 Then tap Notifications, and scroll to find the Widgets option.
#3 Make sure the Lock Screen is set to Always on Display.
#4 After then, play your favorite tracks from the Deezer app.
#5 Once finished, you can see Deezer music controls show on the lock screen.
Solution 4 Update the Deezer Music App
We all know that Deezer releases new updates consistently to solve the software bugs and mistakes people have encountered. To ensure your good listening experience, it's necessary to update to the latest version of Deezer. When you're in the older version, you may receive a message that notifies you to update. Or, you can go to the App Store or Google Play Store to get the latest update of the Deezer app directly.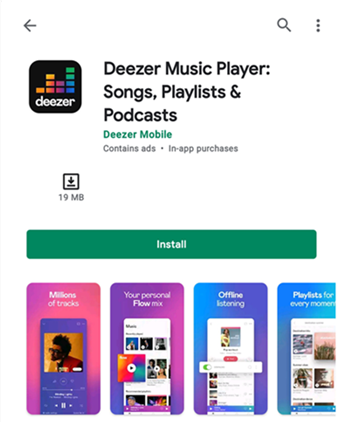 Solution 5 Force Stop and Reinstall Deezer
Sometimes, small glitches may cause the malfunctions of an app. Under these circumstances, you can force stop the app and reinstall it. A clean reinstall will clear some unnecessary caches, especially corrupted files, and bring a brand-new Deezer app. Well, what needs to mention is after reinstalling, all your downloads will be deleted along with the older version. So, do this setup when necessary.
On iPhone X or newer: Swipe up from the bottom edge of the screen and pause as you see the multitasking view.
On iPhone 8 or earlier: Double-click on the Home button.
In the App Switcher, force close the Deezer music app and re-download it from the App Store.
Solution 6 Change the Device Language
If the above solutions are not workable, you may try this method – change the device language to the default. Some people fix this problem in this way. If your Deezer not showing on lock screen, try the following steps:
#1 Open the Settings app on your device and tap General.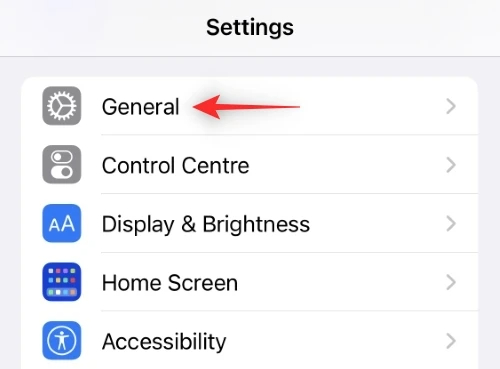 #2 Tap Language & Region > Add Language and select another language you're familiar with.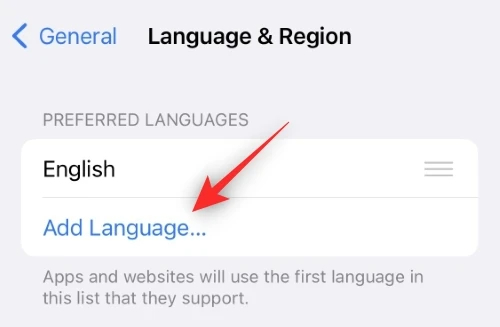 #3 You will now be asked to select your preferred primary language. Tap and select your new language.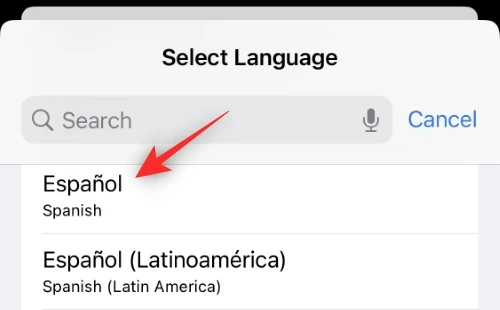 #4 Once done, swipe left on your default language from earlier.
#5 Select Delete or the relevant option in your chosen language and tap on Continue to proceed.
#6 Now restart your device and apply the above measures once again to switch back to the language you want to use.
After then, you restarted your phone and changed the device language to its default. Now when you lock your device, you can see the Deezer lock screen widget show up.
---
Part 3 How to Keep Deezer Tracks Offline Playable without Premium
When streaming music files on Deezer, many people would like to download Deezer songs as offline playback so that they can be quickly accessed whenever they want. While some people may have experienced that these downloads are only available when you're in the subscription period. Once expired, it is impossible to enjoy the soundtracks offline on your device anymore. So, what if I want to stream them on my MP3 player or keep them as local files forever? Well, it's tough, but it's possible, as long as you try this efficient tool: Tunelf Deetrack Music Converter.
Tunelf Deezer Music Converter enables all Deezer users to download Deezer music songs and playlists including HiFi tracks to MP3, AAC, WAV, FLAC, M4A, and M4B format with high audio quality and fast speed. Whether you are a Deezer Free user, a Deezer Premium user, or a Deezer HiFi user, you can download music files from Deezer to your computer. Unlike the downloads stored temporarily, the Deezer songs you downloaded via Tunelf software will be losslessly kept forever in your local folder. Besides, with advanced technology, you can get DRM-free audio files from Deezer and listen to them on any device you want. Here's a simple tutorial that tells you how to use it.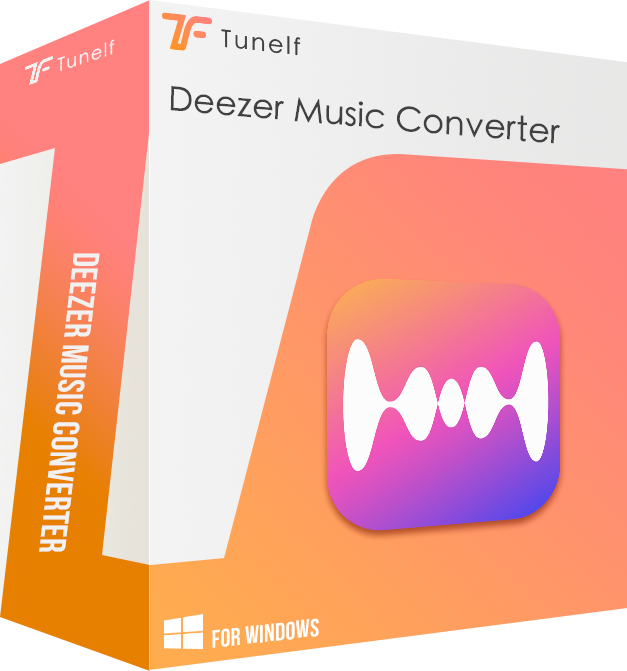 Key Features of Tunelf Deetrack Music Converter
Download Deezer songs, albums, playlists, podcasts, and radio
Convert Deezer music to MP3, and other audio formats in batches
Keep Deezer music tracks with lossless audio quality and ID3 tags
Remove ads and DRM from Deezer music at a 5× faster speed
Step 1 Select Deezer Music to Download
Launch Tunelf Deezer Music Converter on your computer, and it will load the Deezer music app automatically. Browse your music library in Deezer and find the music track or playlist you want to download and convert. Then copy the music link and paste it into the search bar on the converter.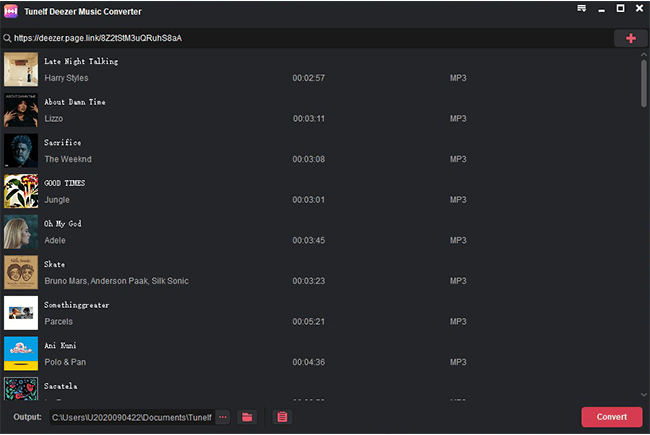 Step 2 Adjust the Output Audio Formats
For better audio quality, you can set the output parameters by clicking the menu bar and selecting the Preferences option. In the pop-up window, switch to the Convert tab and start selecting the output format, bit rate, sample rate, and channel. Tunelf supports the output format including MP3, AAC, M4A, M4B, WAV, and FLAC.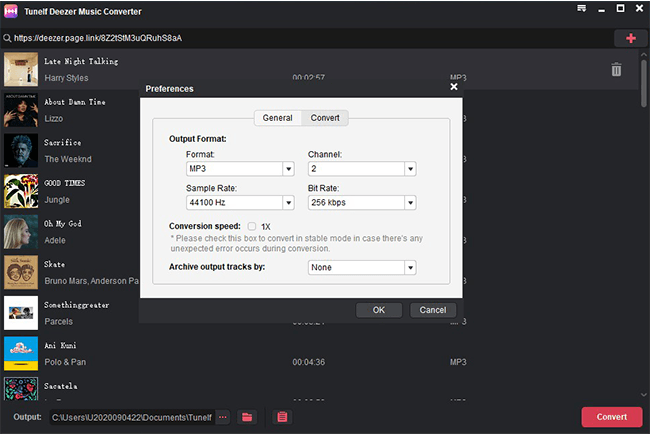 Step 3 Convert Deezer Songs to MP3 Local Files
After that, click on the Convert button at the bottom right of the converter, and the Tunelf program will immediately download Deezer songs and save them to your required format files. To open the history list, click the Converted icon and then you can browse the converted music files.
---
In Conclusion
When you come across the issues like Deezer not showing on the lock screen, no worries at all. Try the ultimate solutions above to fix them. Besides, if you want to output Deezer tracks for other uses including mixing or sharing with others, playing on other unsupported devices or players, we offer you the best tool – Tunelf Deetrack Music Converter. Your comments and sharing will be welcomed.
---
---