Now as people's needs for entertainment develops, we have so many apps for enjoying our life, and music is the classic one. Well, with so many streaming services available now, which one should we choose, and which is suitable for you? A lot of people are wondering about a detailed guide about Deezer vs Qobuz. Thus, in this auricle, we'll analyze the pros and cons of these two apps in several aspects, including compatibility, music catalog, sound quality, interface, and subscription plans.
In terms of choosing which one to use, it depends on you after reading this article. Since you can't tell out right or wrong before knowing thoroughly, let's keep reading and you'll have your answers then. Check the details below.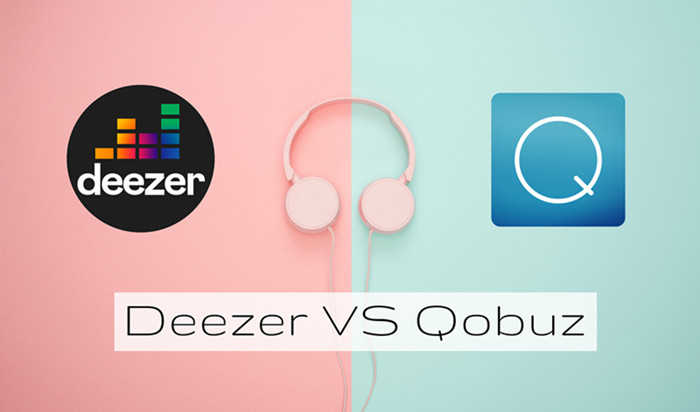 ---
Part 1 A Brief Introduction About Deezer and Qobuz
Firstly, let's have some basic knowledge of these two streaming services. Speaking of the most popular music streaming services, Spotify is usually the first one to be mentioned, then Apple Music and Amazon Music. Actually, there is another streaming service called Deezer that has still taken a marketplace.
Founded in 2007 initially, Deezer is a French-based online music streaming service provider. It allows users to listen to music content including podcasts, playlists, songs, albums, and artists online and offline. In 2019, it was reported that it has 90 million licensed tracks in its library, with over 30,000 radio channels, 100 million playlists, 16 million monthly active users, and 7 million paid subscribers. Though not as famous as Spotify, many people are fond of its FLAC high-quality sounds and music collections.
Same born in French, but one year after Deezer, Qobuz is gradually increasing its users in recent years. This music streaming and downloading service offers high res music, which is now the only mainstream service offering true lossless music up to a baffling 24 bits at 192kHz.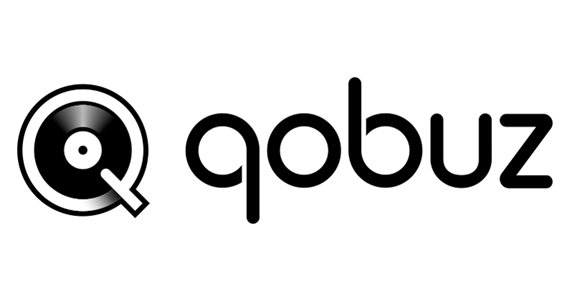 Both apps are similar and people have been hesitating about the better choice between them for a long time. While, from some perspectives, they are quite different from each other.
---
Part 2 Deezer VS Qobuz Availability & Compatibility
Well, generally, in catering to people's different needs, the app should be compatible with as much as possible devices and systems. Meanwhile, the more available country you support, the more people who use your app.
For operating systems, both Deezer and Qobuz are able to run on the web or as an app on various platforms, including macOS, iOS, Android, and Windows. Unlike Deezer app where you should get the application from the App Store, Qobuz allows you to download its app from its website directly.
What differentiates them is their availability. Deezer now supports more than 185 countries and regions, which means you can now use this app for streaming worldwide without limits. As for Qobuz, unfortunately, the number of available countries is limited to only 24 countries. Therefore, Deezer prevails over Qobuz in terms of the availability aspect.
Verdict: Deezer wins.
---
Part 3 Deezer VS Qobuz Music Library
Next, let's talk about the music content. This is also what people are concerned about. Qobuz offers more than one million high-resolution songs and 90 million songs that you can stream to. The number is big and enough for most people, but for rich music content, Deezer catches the lead with over 90 million tracks as well as podcasts for your streaming.
And when it comes to music discovery, both apps offer a similar feature to make music recommendations that meet your music taste in a weekly schedule.
Every Monday, Qobuz releases a playlist named Discover Weekly via the 'My Weekly Q' feature with 30 songs included. Also, with 6 personalized daily mixes generated on the basis of your listening habits. On Deezer app, it releases a Discover Weekly playlist that captures the tracks you may like but haven't heard yet. The New Releases playlist features tracks from your favorite artists, while the Chill playlist features tracks for relaxing over the weekends.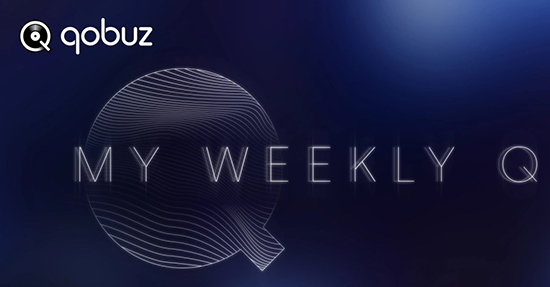 Moreover, Deezer provides a Flow playlist for you to access your music directly. Your 'Flow' playlist is a never-ending playlist that can be modified in real-time by blacklisting tracks and/or artists. Flow is built based on all your music tastes.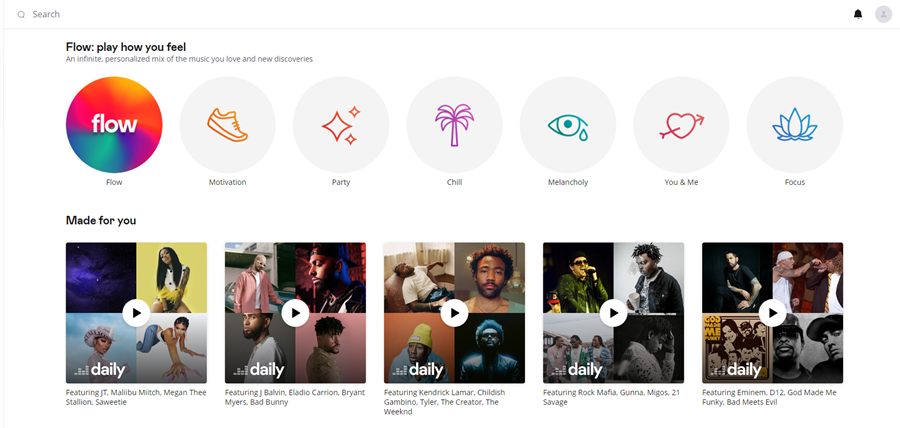 Verdict: a draw.
---
Part 4 Deezer VS Qobuz Sound Quality
Here comes one of the most important factors many people consider – sound quality. Though we hear the rhythms and get to know the song from the lyrics, good-quality streaming audios bring huge changes to your listening experience. It really makes sense when you switch audio files from streaming in low-quality to high-resolution quality. We all know that Deezer's music is fabulous in its Hi-Fi FLAC streaming quality, but do you know that Qobuz performs better in this way?
For Deezer, it enables people to enjoy high-resolution audio at up to 16-bit/44.1 kHz with a bitrate of 1411 kbps. While for Qobuz, it couldn't be better for audiophiles to use Qobuz because of its superior audio quality. It can not only stream in HD with a minimum quality of 16 bits / 44.1 kH but also in 24-bit / 48 kHz, 24-bit / 96 kHz FLAC, and 24-bit / 192 kHz (Hi-Res Audio). What a fine thing for our entertainment!

Verdict: Qobuz wins.
---
Part 5 Qobuz VS Deezer Design & Interface
Both Deezer and Qobuz have great sound quality and splendid music taste. The appearance of the Deezer app makes it easier for us to access the large music catalog. All the functions and segments work perfectly harmonious with each other, which is very user-friendly for newbies. Also, to enhance your user experience, the background color of Deezer's new player is matched to the cover art of the current music. With a simple and intuitive UI and interface, Deezer offers a better feeling when using its app for streaming.
As for Qobuz, the homepage is clear and simple too, while the functions of each part are not so explicitly shown and the design of the whole app including icon and segments are no good than Deezer. Still, Qobuz needs to improve its design for the app to bring more surprises to us.
Verdict: Deezer wins.
---
Part 6 Deezer VS Qobuz Plans & Costs
Of course, you will be curious about the subscription plans and fees. Studio Premier and Studio Sublime are the two streaming plans offered by Qobuz. Studio Premier is $129.99 per year (or $10.83 per month) if paid annually or $12.99 per month if paid monthly. There is no month-to-month option for Studio Sublime, which costs $179.99 per year ($15 a month).
There are also family plans for both membership categories that enable up to six people to use the same account at the same time. If paid annually, a Studio Premier family plan costs $17.99 per month, or $21.90 per month if paid monthly. The monthly cost of a Studio Sublime family plan, which is only available annually, is $29.16.
Premium customers can subscribe to Deezer for $10.99, while the family plan costs $17.99. Deezer Student plan enjoys a discount and is charged $5.99 for monthly fees in this figure. Deezer HiFi has the same price as Deezer Family. Obviously, Deezer could be much cheaper than Qobuz.
When it comes to the free trial plan, Qobuz offers a one-month free chance to enjoy subscription features for its Studio Solo, Duo, and Family. You can enjoy over 90 million tracks with Studio streaming quality and get original editorial content. After the free trial, if you'd like to keep using the streaming app, you'll need to subscribe to its Studio or Premier plan.
While for Deezer, you can sign up for the free plan forever. The free version allows you to listen to millions of tracks with shuffle mode only and you can't avoid the ads. You can enjoy personal mixes like Flow, and launch mixes inspired by a track or artist. You also get built-in mobile features like SongCatcher and Lyrics. Note that you should make sure you're in a country where Deezer Free is supported otherwise you can't enjoy the features for free.
Verdict: Deezer wins.
---
Part 7 Pros & Cons: Deezer VS Qobuz
In the above discussion, we have listed several considering factors and shared the details of the comparison. I guess you guys may have your own decisions about buying which one. Here in this part, I'm going to summarize the whole passage and conclude the pros and cons of each app for your reference. I hope it can be of great help for your purchase.
| | | |
| --- | --- | --- |
| | Deezer | Qobuz |
| Audio Quality | With up to 16-bit/44.1 kHz with a bitrate of 1411 kbps | With up to 24-bit / 192 kHz (Hi-Res Audio) |
| Music Library | 90 million tracks as well as podcasts, etc. | 90 million tracks |
| Availability | Over 185 countries or regions | Only 24 countries or regions |
| Compatibility | Android, iOS, Windows, Mac, etc. Support many smart devices like Apple Music Watch, and smart TV. | Android, iOS, Windows, Mac, etc. |
| Extra Features | Discover Weekly; Flow; Upload Local MP3s and more | My Weekly Q; High quality (CD+) streams |
These streaming apps are usually not that cheap for some of you guys, you may also have the urgent need to listen to music songs in a discounted way. Another truth is you cannot completely own your favorite music tracks offline forever. Since they are strictly encoded with special formats which cannot be playable on other devices or platforms, even the downloads won't be accessible again once your subscription is over. So here I'll introduce an easy-to-use tool to enable to download of Deezer songs offline and keep them as local files forever. In this way, you can enjoy them anywhere you want without limits. All you'll need is this professional third-party software – Tunelf Deetrack Music Converter.
---
---