Spotify music streaming service continues to add useful features for both the free and premium subscribers. This home to over 240 million monthly users recently eluded a connection with Sonos to allow users on Spotify free tier to stream Spotify songs on Sonos speakers. You can, therefore, play Spotify music on Sonos speaker through the Spotify Connect or via the Sonos app, as you freely shuffle your playback. Besides, you get to ride on the 15 on-demand playlists from Release, Discover Weekly, Daily Mix, and curated faves, among others.
But wait a minute! 113 million, only about half of Spotify subscribers are Premium users. Even though both the free and Premium users can play Spotify playlist directly, free account owners still face some mishaps and will receive unlimited services. In most cases, they are met with the alert 'Spotify on Sonos requires a Spotify Premium Account'. In such a circumstance, you need to upgrade before enjoying your music. We'll uncover how to play Spotify music on Sonos speaker with or without a Premium account.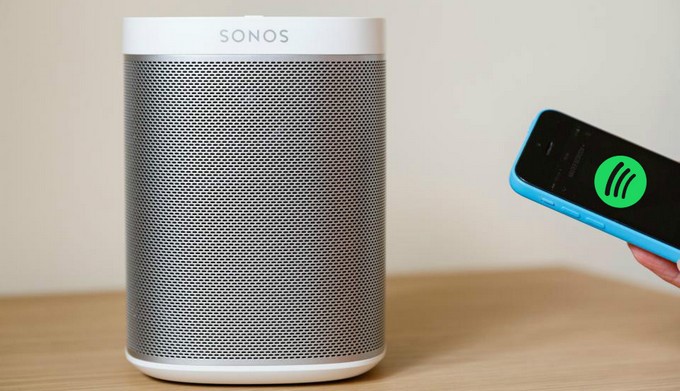 ---
Method 1. Play Spotify Music on Sonos with Premium Account
If you are a Premium user, you have the pleasure to add Spotify playlist to Sonos in a few steps. You can access the Spotify catalog and shuffle the playback to immensely fill your room with beautiful sound for the best listening experience. Remember you have to be on Spotify Premium subscription to access the Spotify catalog within Sonos.
Step 1. Ensure the Sonos app is installed on your device. Launch it and set it up on your Wi-Fi connection.
Step 2. Click the Add Music Service button to allow you to add your songs. Likewise, go to the Settings option and turn on the 'Control Sonos from Spotify' button.
Step 3. Launch the Spotify Music app on your device then open it to enable you to access the catalog. Also, ensure your device and the Sonos system are on the same Wi-Fi connection.
Step 4. Open and play a song on Spotify and select the Devices Available option. Pick on the Sonos speaker and let your music stream on your speaker as you listen.
---
Method 2. Play Spotify Music on Sonos without Premium Account
We earlier mentioned that only the Premium subscribers can add Spotify playlist to Sonos directly. Yes, Spotify music streaming service has measures to control what goes out and what stays in. In most cases, you can only stream Spotify music on Spotify apps. This then leaves the Sonos speakers out of the bay. Are you still wondering why?
Spotify music is protected by encryption, which is only unlocked by the Premium subscription. Its music is in the OGG Vorbis format which inhibits play on other devices. So, if you are a free user, you have to convert Spotify music from this format to other formats that are playable on different devices. And there is no better way to do this than with the recommended Music Converter for Spotify – Tunelf Spotify Music Converter. Let's now look at how to play Spotify Music on Sonos if you are a free user.
Once you remove the encryption on Spotify music, then you are free to play your favorite songs on Sonos with a free account. Tunelf Spotify Music Converter has a state-of-the-art technology that cuts across the board. It will automatically download and convert your Spotify music to any playable format such as AAC, WAV, FLAC, MP3, and much more. Such formats are compatible with any device including Sonos speakers.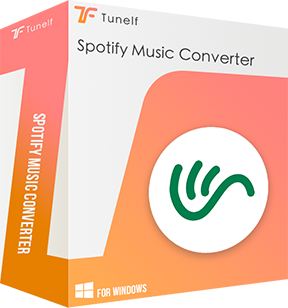 Key Features of Tunelf Music Converter for Spotify
Download any track, album, artist, and playlist from Spotify for free
Convert Spotify music to six widely-used formats like MP3 and AAC
Support to listen to Spotify on all sorts of media devices or players
Save the converted audios with lossless audio quality and ID3 tags
Step 1 Add Spotify music to Tunelf app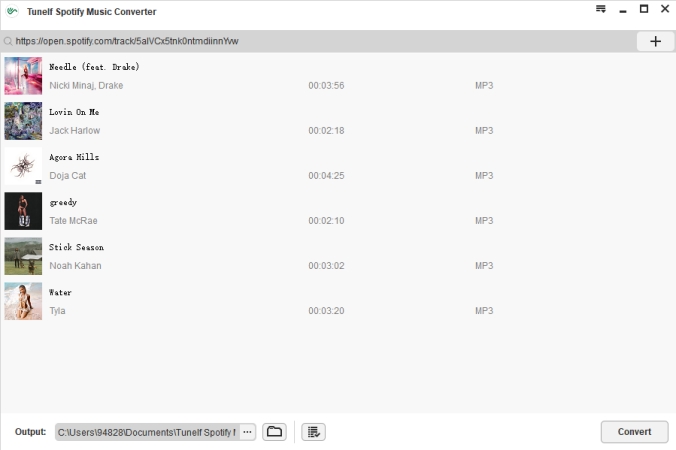 First, launch Tunelf Spotify Music Converter on your PC and it will automatically open the Spotify app. Next, log into the Spotify account and navigate to the Library section. Check out for the Spotify songs that you need to play on your Sonos speaker. Copy the URI links of the songs and paste them to the search bar. You can also drag and drop the songs to the Tunelf interface to await conversion.
Step 2 Configure the parameters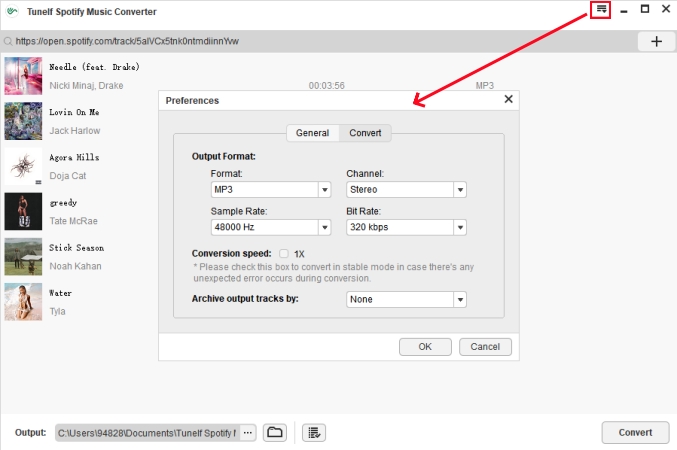 You now need to set the parameters of your songs. Go to the 'Menu' option at the top of the Tunelf window and click the Preferences. Remember you can adjust the settings such as the output format, channel, sample rate, and much more. The output format should be MP3 as this is what will enable you to add Spotify playlist to Sonos for playback.
Step 3 Download and add Spotify playlist to Sonos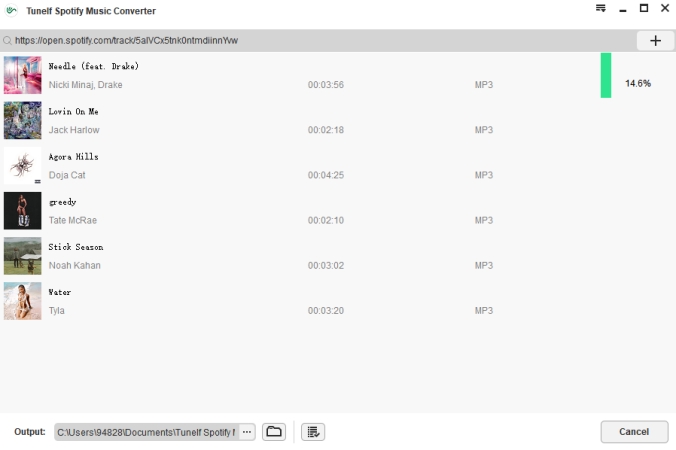 Finally, you can now download and convert your Spotify music to a playable format on Sonos. Check your settings then click the Convert button on satisfaction. Your downloaded songs will also be saved on your PC. Simply click a song that you want to listen to and hola! It will play perfectly on Sonos for free.
---
Conclusion
The beauty of music is in the sound. And there is no better way to get quality sound other than from Sonos. It's good that Sonos allows both Spotify Premium and Free users to stream music. However, Spotify Free users have limited rights which inhibit some functionality. Here is where the joy of third-party tools comes in place to help convert your music to playable formats. Even though the Spotify Premium users have no limits, the Spotify Free users can take advantage of the second method to help them convert and play Spotify music on Sonos speaker in simple steps.