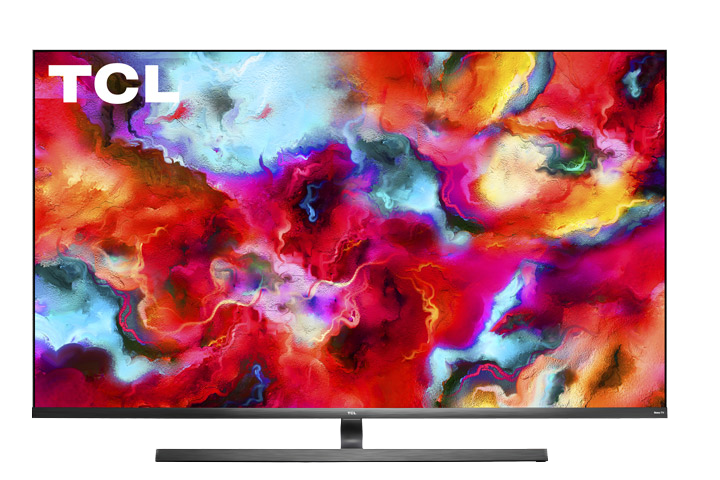 How can you play Spotify on TCL Smart TV — because nearly every first-timer has a problem executing the correct procedure? Well, TCL Smart TV comes with a Roku TV operating system that allows access to tons of apps and content in a straightforward user interface. Meaning, if you have a Premium Spotify account, it shouldn't be had to enjoy music streaming right away.
But what about when you have a free Spotify account and still want to stream music on your TCL Smart TV? Is it possible to access this world's most popular music streaming service? Most users are bothered about playing Spotify on their TCL Smart TV without the Premium subscription. What most users don't know is that it's dully possible to stream Spotify on your smart TV. Let's find out about that right now.
---
Method 1. Install Spotify Channel on TCL Smart TV via Roku Streaming Player
First, there are two ways you can play Spotify music on TCL Smart TV. You can install Spotify Channel to your TCL Smart TV by using Roku operating system (require Spotify Premium tier to work) or get Spotify on your TCL Smart TV by using Tunelf Music converter. Let's get into the finer details of each method.
With the Roku operating system, you can add the Spotify channel to and stream Spotify music through your smart television. Here is a step-by-step guide to walk you through the entire process: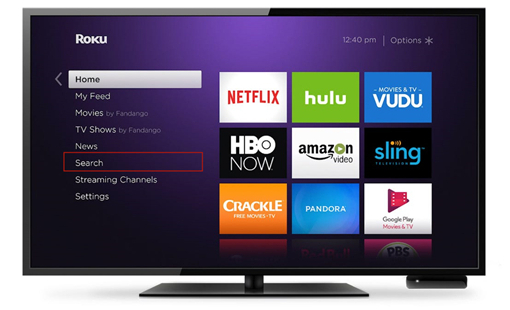 Step 1. On your TV's remote, press the Home button to display all the Roku options on a TCL TV.
Step 2. Next, select the Search option on the Roku-TCL home screen to open a drop-down menu and select the Streaming Chanel. This will let you view available channels.
Step 3. Using your TCL remote, select the Spotify app from the streaming channel list. And then select the Add channel option to install the Spotify app.
Step 4. After you've added the Spotify app, open the Spotify channel then sign into the Spotify account, inputting your account info using the Roku remote.
Step 5. Finally, in the Spotify app, use the Search function for cruising the app for the songs you desire to enjoy Spotify music.
However, there are some caveats with this method.
First, you must have a Premium Spotify account for this to work
And, your TV must have a Roku OS version 8.2 or later
But that doesn't mean you can't play Spotify on TCL smart TV if you have a free Spotify account or your Roku OS is below 8.2 –there is an alternative — which leads us to the second method:
---
Method 2. Get Spotify on TCL Smart TV via Tunelf Music Converter
Spotify music files are DRM-protected, which makes it difficult for music lovers to enjoy Spotify music on any device as they want. Besides, if you're a free subscriber on Spotify, you cannot play Spotify music on TCL smart TV without first converting them to a DRM-free format. The top reason is that Spotify music is protected by digital rights management that encrypts its files. But that shouldn't mean you can't get off that hook.
You can remove DRM protection from Spotify music and make them playable on any other device or platform. And to achieve this, you'll need a professional Spotify music converter that converts any Spotify item to formats playable on a smart TV without losing the original quality. And Tunelf Spotify Music Converter is one of the best at that.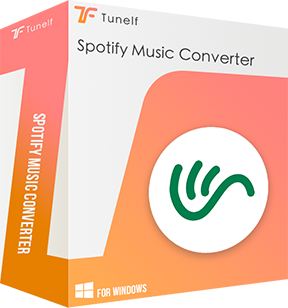 Key Features of Tunelf Music Converter for Spotify
Download and convert Spotify music to AAC, WAV, among others
Up to 5× conversion speed enabling you to quickly convert in batch
Offer lossless audio quality as it retains the originality of your music
Keep ID3 tags and metadata information after the conversion process
That said, here's how to use Tunelf Spotify Music Converter to get Spotify on TCL Smart TV:
Step 1 Add Spotify playlist to Tunelf Spotify Music Converter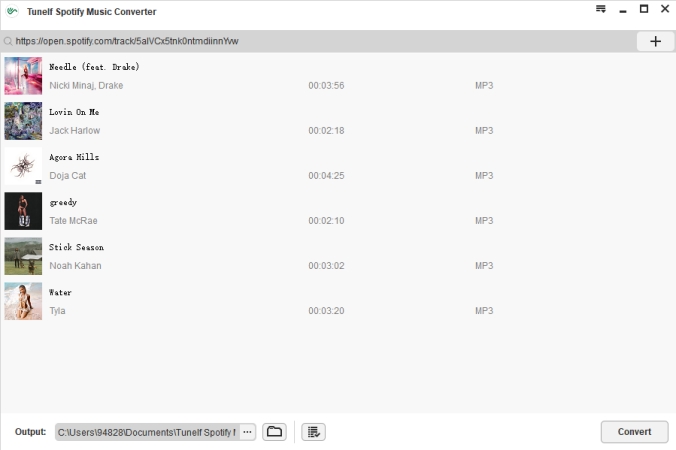 To add your playlists, open the Tunelf app on your PC then it will automatically launch the Spotify app. Next, head over to the music library on Spotify and highlight your favorite songs and drag them to the interface of Tunelf Spotify Music Converter. Alternatively, you can copy and paste the URL of the track or playlist to the search bar.
Step 2 Choose the output parameter for your Spotify music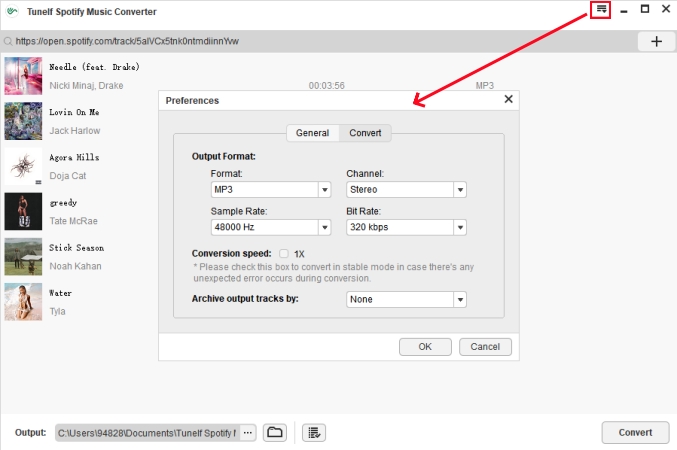 After music selection, the next step is to choose your preferences. Customize your output Spotify music by clicking the menu bar > Preferences > Convert. Here you can customize the output format, channel, bit rate, and sample rate as you desire. There are six audio formats, including MP3, FLAC, AAC, M4A, M4B, and WAV, for you to choose from.
Step 3 Download Spotify music to your selected format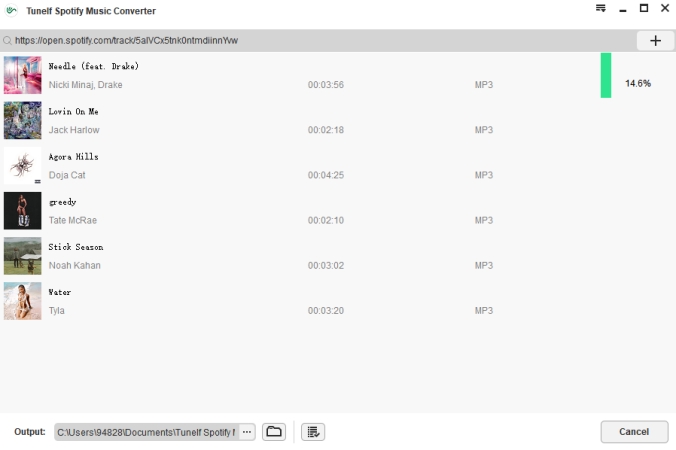 After successfully highlighting your preferences, hit the Convert button to initiate the download and conversion of your Spotify music. And when done, cruise through the converted Spotify music tracks saved on your computer by clicking the Converted icon and then find Spotify songs you want to play on TCL Smart TV.
Step 4 Start to play Spotify music on TCL Smart TV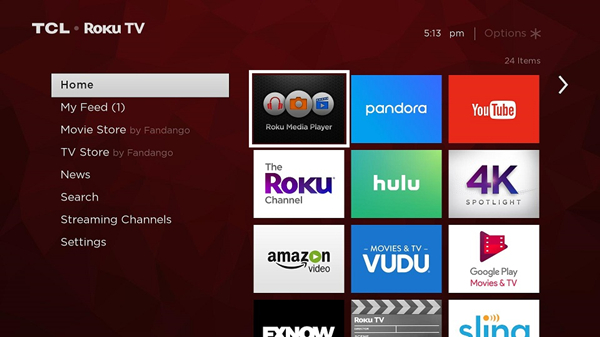 Just save the converted Spotify playlist to a flash drive and plug your USB drive into the USB port of TCL Smart TV. Then, hit the Home button on your remote control and scroll down to the Music option and press the + (plus) button. Finally, select the folder you saved on the USB drive and stream it on your TCL Smart TV.
After you're done with the download and conversion of your music, it is easy now to play Spotify on a smart TV. Alternatively, you can use the HDMI cable to connect your computer and TV and locate the folder where you save your Spotify playlist then stream it to TCL Smart TV from there.
---
Conclusion
Now you know that it doesn't matter whether you have a Free or a Premium Spotify account — you can play Spotify on Smart TV. More importantly, if you're a free subscriber, you need to convert Spotify music to a smart-TV-playable format. The conversion demands a professional Spotify music converter like Tunelf Spotify Music Converter.