How time flies! We've come to the last month of year-end. And people who are familiar with music streaming services will know that it's time to see your music stats for the whole year now. Most music streaming service providers will release a chart or report to you about what you have listened to, what song you have streamed most, and things like that. This feature is called Replay on Apple Music, and on Spotify, there is Spotify Wrapped chart on mobile apps. So, recently a lot of you are asking about the release date of Spotify Wrapped 2022, and are eager to see the music stats. Then here it is!
If you're searching for information on Spotify Wrapped in 2022, this post is comprehensive enough to answer all your questions. Next, we'll illustrate the way to view your Spotify Wrapped stats and show you the information with FAQs. Moreover, the troubleshooting steps when your Spotify Wrapped for 2022 not showing are listed below. Please keep reading the article to find out.
---
Part 1 Some Facts About Spotify Wrapped 2022
In the beginning, I'll share the answers to the questions you guys take an interest in. They are also frequently asked by many people. Now just follow me to figure them out respectively.
1. When Does Spotify Wrapped Come Out 2022?
It has just been released yesterday! Generally, we have no idea about the accurate release date for Spotify Wrapped every year, but there are certain rules to follow. The chart usually comes out on Wednesday in December. We do know that Spotify Wrapped 2021 went live on Wednesday, December 1, while 2020 Wrapped appeared on December 2, also a Wednesday. The same in 2019. So, you can extrapolate the release date next time.
2. What Spotify Wrapped 2022 Includes?
The Spotify Wrapped chart is a comprehensive listening report Spotify has offered to its users since 2016. When 2022 Spotify Wrapped goes live, you can get lots of different statistics and charts of your listening. The information you get includes but is not limited to the following: the total time you've been listening to music and podcasts; the artist and song you've streamed most; the musical genres that have dominated your listening on Spotify in 2022.
3. What Are the Requirements to Get Spotify Wrapped Stats?
In order to get enough information for your report, make sure you're a registered user with either a free or Premium account and have streamed at least 30 tracks for over 30 seconds each, from 5 unique artists. About your device, if you're an Android user, make sure the Android version is above 7.6.0. Besides, the Spotify version installed on your device should be at least 8.7.78.
4. Will the Spotify Wrapped Playlist Stay Forever?
In most cases, they will. But in case of missing, you can heart or follow them to save them in Your Library. Then they'll be stored safely in your Playlists section and wait for your visit next leisure time. Or you can try to download your Spotify Wrapped 2022 offline with tools like Tunelf Spotibeat Music Converter to keep them playable forever.
5. Can I Share My Wrapped Stories and the Your Top Songs 2022 playlist?
Of course, you can! you can share a link to the data stories and individual image screens from your own personalized data story through the data story share menu, but the shared link will always redirect users to their own personalized data story (if eligible) or Wrapped hub (if ineligible). When it comes to sharing the Your Top Songs 2022 playlist, it works the same.
---
Part 2 How to Find Spotify Wrapped 2022 on Your Mobile Phone
Though Spotify Wrapped is available for everyone who has a registered account, it sometimes can be hard to find it. But no worries cause we're here to help you. So, if you're searching for Spotify Wrapped 2022 or go to spotify.com/wrapped, you'll be directed to download the mobile app. Yes, as before, the feature is only available on mobile devices (iPhone, Android). Here're several simple steps:
Step 1 On your mobile phone, launch the Spotify app.
Step 2 Once entered, you can see the 2022 Spotify Wrapped banner very easily. If not show up, just go to search for Spotify Wrapped directly.
Step 3 Tap the campaign from the search results or from the Home page.
Step 4 Now you can see all kinds of features and personal listening reports on Spotify.
The latest Wrapped wrinkle is the "music personality" feature, including "Specialist," "The Replayer," "Early Adopter," "Voyager," "Adventurer" or "Fanclubber," with each Personality getting its own colorful card perfect for sharing on socials. In addition to the annual rundown, this year's Wrapped includes a creator experience for podcasters and artists. You'll get a brand-new and interesting journey after seeing this report.
As for the Spotify web player, though you can't access 2022 Spotify Wrapped, you can still check the wider stats and best-of items by the whole country through the website. You can see the great works of a year on Spotify in this way.
---
Part 3 Troubleshooting: Fix Spotify Wrapped 2022 Not Showing
However, many people are willing to join in this campaign while only finding out nowhere to join in as Spotify Wrapped 2022 not showing on their devices. To fix this, here're some tips to help.
#1 Restart Your Phone/Spotify App
First of all, you can try to restart your phone to fix this simply. A simple restart can clear away the errors or mistakes that might be produced in the process.
#2 Offload or Delete App and Reinstall
Offloading an app is like clearing app caches. On your iPhone, go to the Settings app and select General > iPhone Storage. Once it all loads up, you can search for Spotify or scroll down to find the app. Here you can choose Offload App to offload Spotify. Right after then, try to reinstall the Spotify app.
#3 Update Spotify to the Latest Version
Another fix you can try is to check the updates. The software developers behind Spotify are working hard to mend the mistakes within the app and releasing new versions for download. If you're using the older version, then you need to download and install the newly updated version.
#4 Wait for Spotify Release
The last resort for you is to wait for Spotify's release. Maybe there is a time layback depending on different countries. So, perhaps you only need to wait for a day or two to see the report on your Spotify app.
---
Extra Tip: Download 2022 Spotify Wrapped Songs for Offline Listening
I bet lots of people are likely to download and save the Spotify Wrapped 2022 playlist for listening forever. For keeping a memory of your listening stats, or just to access your favorite songs with ease, downloading them as local files seems to be the best way. Here I'd like to recommend a tool: Tunelf Spotibeat Music Converter to save your Spotify Wrapped music offline forever.
As a Premium user of Spotify, you can download music offline for sure. But why do you need to use Tunelf Spotify Music Converter to download? Well, this question makes sense. The songs you downloaded with your Amazon Music premium account won't be kept forever. They will be greyed out once you canceled your membership. But Tunelf software is different. Tunelf Spotibeat Music Converter is a famous and professional music converter. It enables you to download music from Spotify and save them as local files forever. You can easily access them whenever you want and stream them on multiple devices with ease. Plus, the original music quality and ID3 tags will be preserved. Can't wait to see how it works. Check the details below.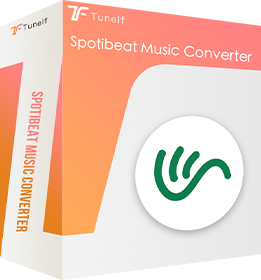 Key Features of Tunelf Spotibeat Music Converter
Download Spotify playlists, songs, and albums with free accounts easily
Convert Spotify music to MP3, WAV, FLAC, and other audio formats
Keep Spotify music tracks with lossless audio quality and ID3 tags
Remove ads and DRM protection from Spotify music at a 5× faster speed
Step 1 Import Spotify Music to Tunelf software
Before importing songs from Spotify, please make sure you've installed the Spotify app on your device. When you open the Tunelf, the Spotify app will open automatically. You can simply drag and drop Spotify music into the program. Or you can copy the link of the song, playlist, or album you want and paste it into the search bar to load in the program.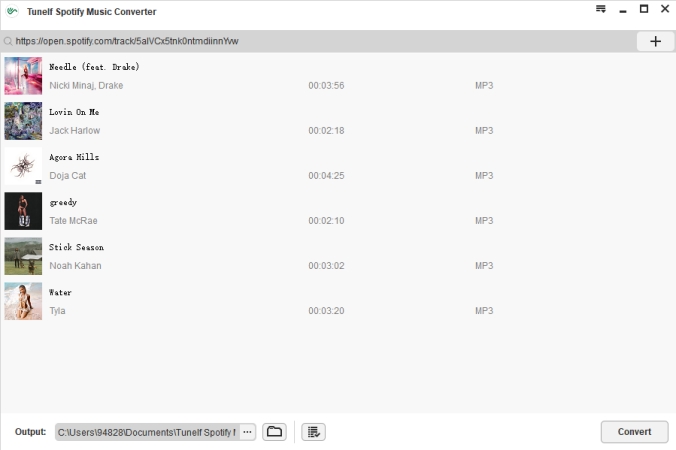 Step 2 Customize the output audio settings
You can see the preference in the top three-line menu interface and click the convert button to choose the formats and parameters you want. The conversion could be done at a faster 5x speed, if you want a stable conversion, please select the 1x speed for lossless quality. Also, please note that the Mac version could only choose 1x conversion speed as default.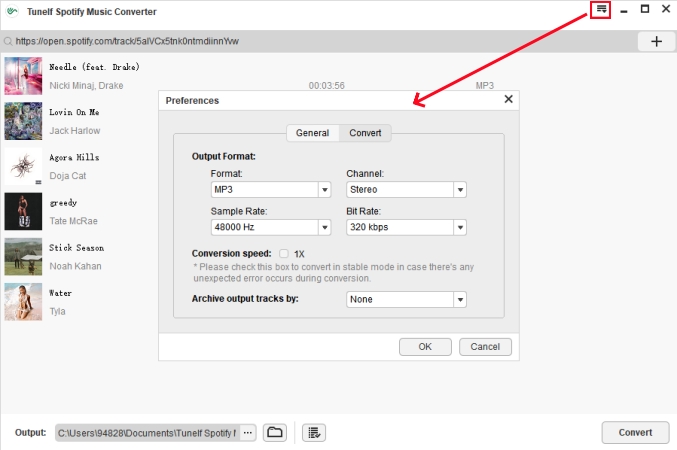 Step 3 Download and convert Spotify music to MP3 files
Once you set the format and parameters, click the "OK" button to go back to the interface and click "Convert" to start the conversion. Once the conversion is completed, you can locate where they are by clicking the Converted panel at the bottom.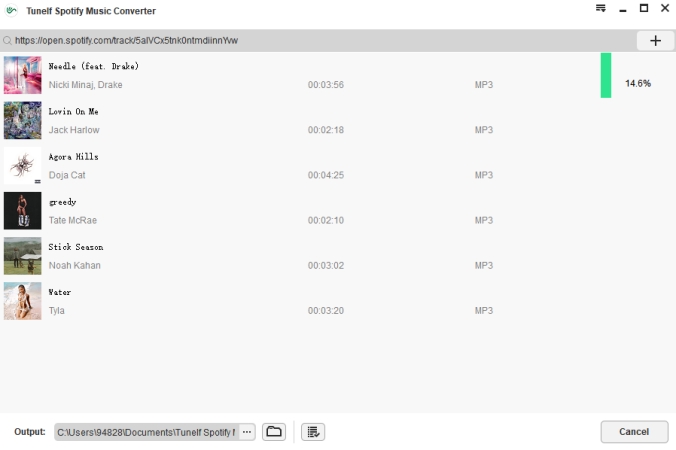 After then, you'll be able to listen to Spotify music on multiple devices without problems. You can transfer or upload them for offline listening if you want.
---
In Conclusion
From the above discussion, we have known the basic knowledge of Spotify Wrapped 2022 and learned about how to see it on mobile phones. In catering to your needs, we've also illustrated the troubleshooting steps. In addition to that, we offer you the best method to save Spotify Wrapped songs locally, which is using a third-party tool like Tunelf Spotibeat Music Converter. If you have any advice or have something to share, please leave your comments below.
---
---