CapCut is a popular video editor for people who like to edit their videos on the go. This mobile video editor is easy to use and is here to make every video creator's life easy. You need to apply the effects that you want to, and your professional-looking video will be ready in no time. Being a popular mobile video editor tool, it comes with robust features, enabling you to work on your videos just the way you want. Moreover, CapCut Video Editor is available for both iPhone and Android users. Meaning, no matter which OS your mobile has, you can get CapCut and start using it to trim, crop, and add background music to your videos.
But have you wondered whether you could add Amazon Music to CapCut or not? Not that CapCut doesn't have an impressive music library. Still, since people often use one or the other music streaming platform, they like to add songs already available on the music streaming platform. So, if you want to add Amazon Music to videos in CapCut, keep reading this guide to find out how to do that.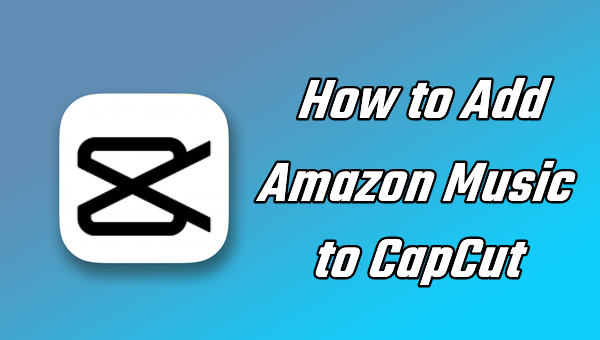 ---
Method to Use Amazon Music in CapCut
If you try to use Amazon Music in CapCut, you will notice that Amazon Music doesn't allow it. That's because Amazon Music is encrypted, which means you can play them only on the Amazon Music application. This is a pretty common restriction for most of the top music streaming platforms. They do this to retain their customers. So, what needs to be done is convert the Amazon Music songs and download them so that you can use them on CapCut or listen to them offline on any other platform. CapCut accepts a few audio formats, and they are MP3, WAX, and WMA.
You can convert Amazon Music songs to these audio formats and later use them as a background score for a video you are editing using CapCut. The recommended music converter and downloader to use is Tunelf Amatune Music Converter. This is a professional music converter and lets you convert a number of Amazon Music songs in a matter of time. One good thing about CapCut is that besides having a massive music library, it lets you add local music files as well. Therefore, if you already have a favorite music track on Amazon Music, use Tunelf Amatune Music Converter to convert and download them and later add them to CapCut as a local music file.
Tunelf Amatune Music Converter is available for both Windows and Mac users. You just need to download the version that your OS supports and start using it right away. Since it has a user-friendly interface, using Tunelf Amatune Music Converter becomes easy. Moreover, It can convert songs in multiple formats, retain the ID3 tags and lossless music quality, and once you download the songs, you can not only add them to CapCut but play them offline on any device you want.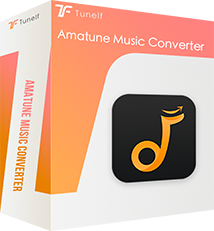 Key Features of Tunelf Amatune Music Converter
Download songs from Amazon Music Prime, Music Unlimited, and HD Music
Convert Amazon Music songs to MP3, AAC, FLAC, WAV, M4A, and M4B
Handle the audio conversion of Amazon Music at a faster speed of 5×
Ensure the output audio quality while retaining ID3 tags and metadata
---
How to Add Amazon Music to CapCut Video Editor
To use Tunelf Amatune Music Converter, you will first have to download this software to your computer. Therefore, visit Tunelf Amatune Music Converter and get the software. Once downloaded, let it get installed. After you are done, follow the steps that we have mentioned below.
Step 1 Set the audio parameter
Double-tap on Tunelf Amatune Music Converter and launch it. Now, select the Preferences option. Once you are there, you need to switch to the Advanced tab. Next, choose the audio format that CapCut supports. The available audio formats are MP3, AAC, M4B, FLAC, M4A, and WAV. Moreover, you can set the bit rate, sample rate, and channel to enhance the audio quality.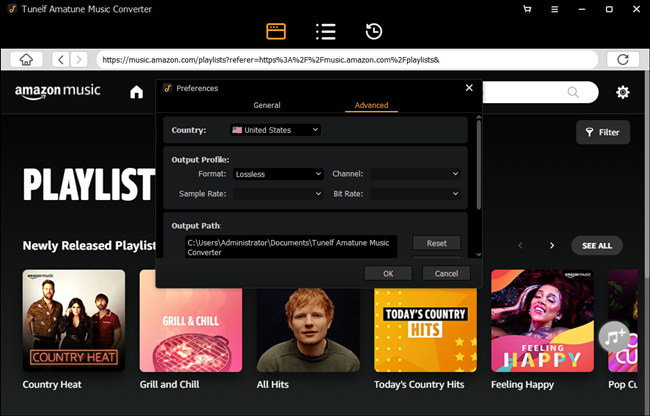 Step 2 Select Amazon Music songs to convert
Tunelf Amatune Music Converter has an in-built Amazon Music page. Open it and browse through the songs that you want to convert and download. You will see a yellow + icon on the song, and then click that to add the song to the conversion list.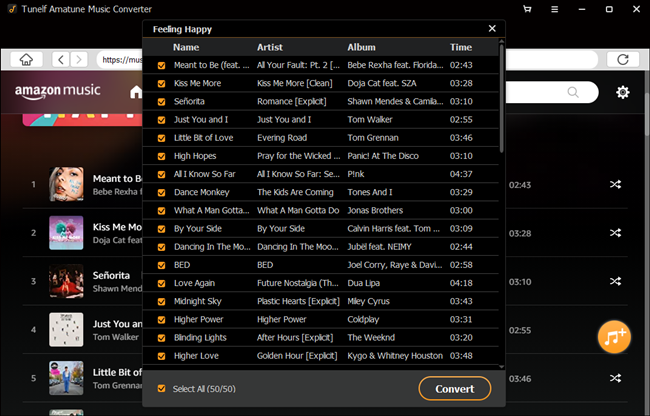 Step 3 Download Amazon Music to MP3
After the songs are added to the conversion list successfully, you need to click on the Convert option. Once you do that, the songs will begin to get converted at 5× speed and will be downloaded in the local folder of your computer.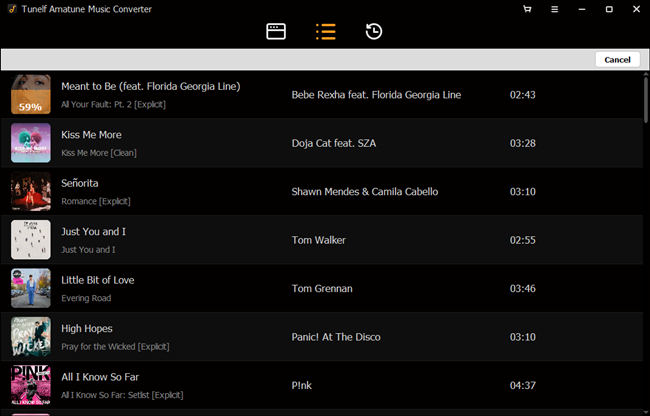 Step 4 Add Amazon Music to CapCut
Take a USB cable and use it to connect your iPhone or Android smartphone. Transfer the songs directly to your handset, and if you are using an iPhone, transfer them to iTunes. Now, go to CapCut and tap the New Project option. Select the Audio option and look at the songs you have recently converted and downloaded. Touch the + icon to add the song to CapCut, and that's it.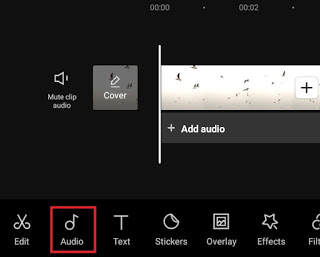 ---
Conclusion
CapCut is an incredibly popular video editor. Now that you know how to add music to CapCut Video Editor, why not download Tunelf Amatune Music Converter and begin converting Amazon Music songs to add to CapCut? To download this robust and professional music converter, go to the official website of Tunelf Amatune Music Converter.