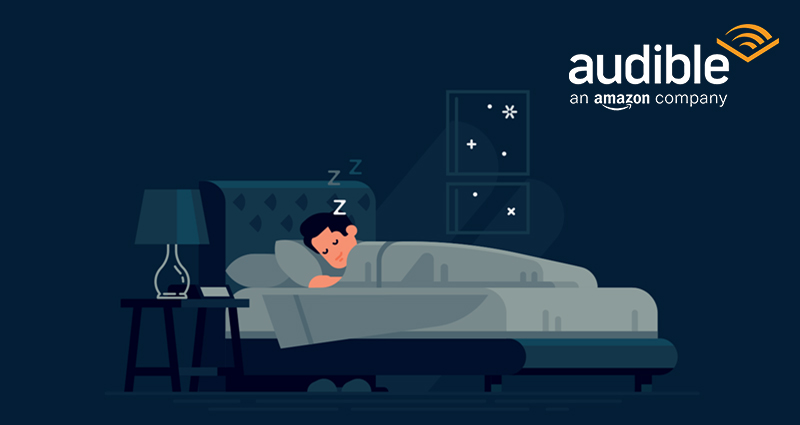 A good night's sleep is essential for keeping our minds and bodies strong. But it's not always an easy thing to get-especially now. If you feel difficult to fall asleep at night, you could listen to audiobooks for sleep. To help, we've created a collection of free audiobooks for sleep designed to invite relaxation and sleep. Now just go and find those audiobooks for sleep.
---
Top 10 Free Audiobooks for Sleep
1. Honor Yourself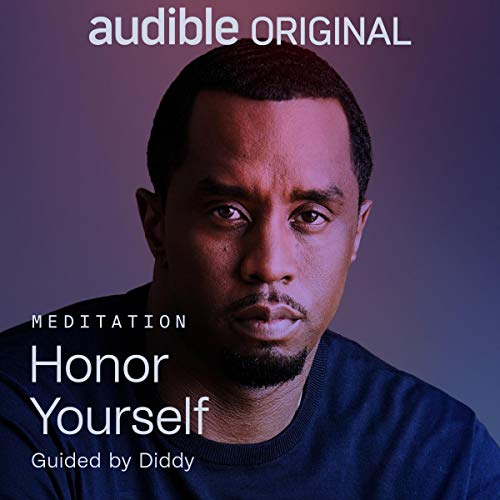 Written by: Diddy
Narrated by: Diddy
Length: 25 mins
Summary: In this meditation created exclusively to help you sleep, hip-hop legend and entrepreneur Diddy confidently guides you through a relaxing and reassuring meditation designed to help you slow down and find inner peace. In his signature velvety lilt, he begins by helping you set a vision for your time together, then helps you unwind from your day by affirming you're exactly where you're supposed to be.
2.The Perfect Swing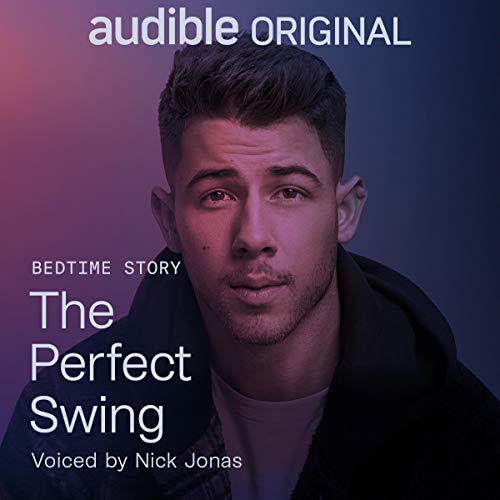 Written by: James McGirk
Narrated by: Nick Jonas
Length: 37 mins
Summary: Nick Jonas lends his voice to the history of one of his favorite subjects: baseball. This unique story is written specifically to help you drift off, with no clear beginning, middle, or end, so you don't need to follow the details too closely. In it, you'll hear Nick Jonas describe how Joe DiMaggio and Ted Williams reached legendary status, and how they shaped the three components of a perfect swing.
3. You Are Here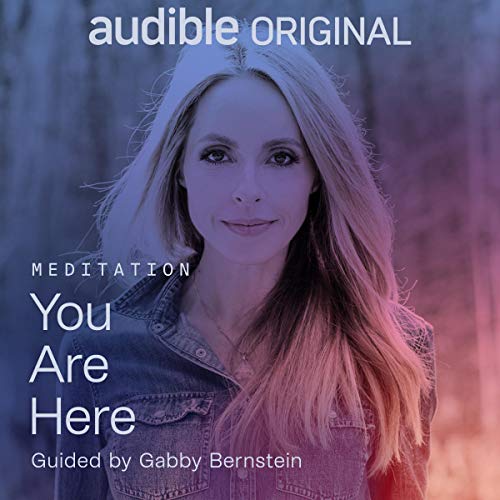 Written by: Gabrielle Bernstein
Narrated by: Gabrielle Bernstein
Length: 7 mins
Summary: Grant yourself a short respite from the day's stress and allow one of Oprah's favorite spiritual guides to gently take you inward. Millions rely on her disarmingly candid and life-affirming wisdom. In less than 10 minutes, this special meditation created exclusively for sleep will help you relax by guiding you to focus on your breath and imagine each part of your body completely releasing.
4. Crystal Bowl Breathing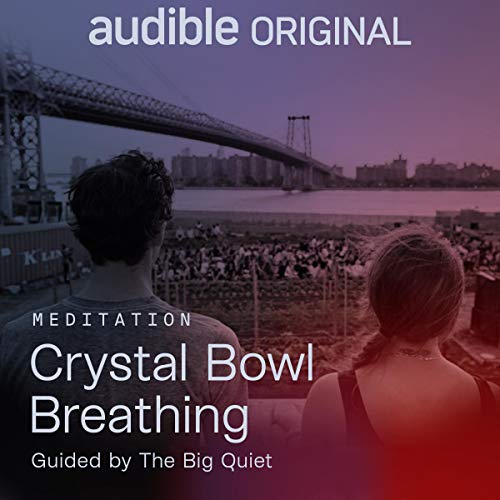 Written by: The Big Quiet
Narrated by: Jesse Israel
Length: 10 mins
Summary: Jesse Israel founded The Big Quiet, a mass meditation movement that gathers thousands of people for large-scale moments of quiet around the world. In this meditation designed to help you sleep, Jesse guides you to synchronize your inhalations and exhalations to the deeply relaxing sounds of vibrating crystal bowls played by Jackie Cantwell to quiet your mind and body before bed.
5. Rest and Digest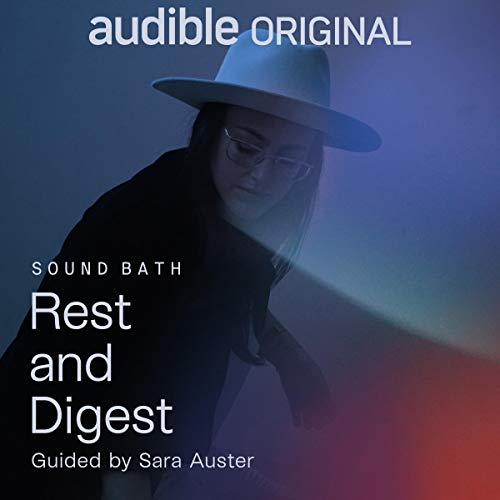 Written by: Sera Auster
Narrated by: Sera Auster
Length: 10 mins
Summary: In this sound bath experience, Sara Auster harnesses the power of peaceful sounds and quiet guidance to help calm your mind and relax your body before bed. Linger softly in the pre-slumber state as Sara helps you access a gentle transition into restful sleep. She will guide your breathing while playing a variety of soothing, overtone-emitting instruments, including tuning forks, crystal singing bowls, and more.
6. Center Yourself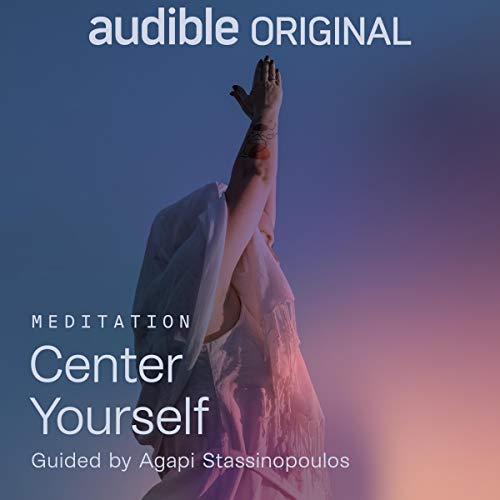 Written by: Agapi Stassinopoulos
Narrated by: Agapi Stassinopoulos
Length: 18 mins
Summary: Agapi Stassinopolous has written meditation books, been featured on PBS specials, and led meditation workshops. In this short piece, she helps you focus on your breath and anchor yourself with a sense of gratitude. The ultimate goal of this meditation is to create a sense of space between you and your stress, the perfect way to wind down after a long day and welcome a night of deep, restorative sleep.
7. Loving Kindness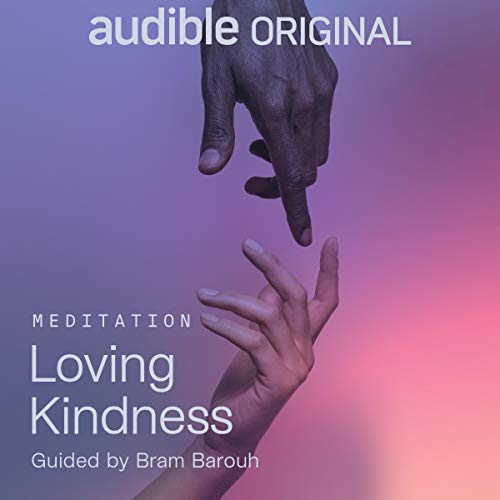 Written by: Bram Barouh
Narrated by: Bram Barouh
Length: 8 mins
Summary: With Bram's lighthearted nature and background in meditation education, it's never been easier to take part in a moment of positive thinking. In this meditation, you'll simply focus your mind on a person or a pet who fills your heart with love and embrace your wishes for their health, peace, and happiness. Concentrating on these bright feelings can fill you with a sense of overall well-being and calm—a wonderful mindset for sleep.
8. Cape Cod National Seashore
Captured by: Gordon Hempton
Length: 54 mins
Summary: Gordon Hempton travels the world recording remarkable locations that capture the essence of the place itself. His lifelong mission is to preserve nature through sound, and his soundscapes are produced with such care and quality that you feel as if he has truly brought a slice of the world into your home. Few things are as soothing as the lull of the ocean, and in this piece, Gordon celebrates the sounds of the Atlantic as only he can.
9. The Office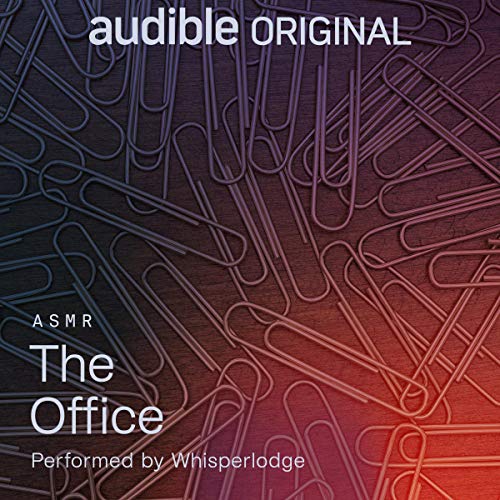 Written by: Whisperlodge
Narrated by: Will Watt
Length: 38 mins
Summary: ASMR can bring you fully into the present moment—a powerful way to achieve the kind of total relaxation you need to achieve deep sleep. In this piece from Whisperlodge, a pioneering New York-based company that performs live ASMR experiences, an ASMRtist plays with various office supplies while gently whispering about the history of ASMR and how it became a source of pleasure and relaxation for so many.
10. 6 Sleep Myths Debunked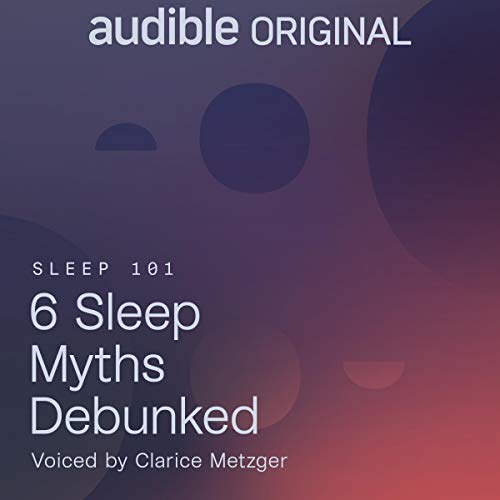 Written by: Alexandra Hayes
Narrated by: Clarice Metzger
Length: 6 mins
Summary: Learn the real facts about night owls, naps, nightcaps, and more in this short educational piece by the experts at Arianna Huffington's Thrive Global. She founded Thrive Global, a wellness initiative with a mission to help people improve their well-being and performance and unlock their greatest potential—which she knows from experience all starts with getting good night's sleep.
---
How to Listen to Best Audiobooks for Going to Sleep
With those good audiobooks for sleep, you would relax your body and quiet your mind when lying in bed. Those best audiobooks for sleep can tend to bring on sleepiness for you earlier than if are on the smartphone or watching TV. You are able to download those free audiobooks for sleep from Audible to help you decompress before bed.
You are only allowed to listen to those free audiobooks for sleep on the device designated by Audible. It is because all audiobooks from Audible are protected by digital rights management only available on the Audible app. To access them on more devices, you need to convert audiobooks to a playable format.
To complete the conversion, you may need an audio converter that can convert audiobooks from Audible to MP3 or other plain audio formats. Here we do recommend Tunelf Audio Converter to you. It is featured with converting all types of audio files to several popular formats. With it, you can convert special audio files like Audible to MP3 and more.
Remove DRM protection from Audible and iTunes audiobooks
Download songs from Apple Music and iTunes to plain formats
Convert plain audio files to multiple formats like MP3 and more
Customize the output audio parameters according to your need