Q: Why are some songs on Spotify greyed out? I didn't change my subscription, but various Spotify playlists have been greyed out. Is there any way I can play songs that are grayed out on the Spotify app?
When you use Spotify to stream music, have you noticed that some of the songs are greyed out? Nothing is more upsetting than when you find some of them are even your favorite songs. What's worse, you will only find some songs disappearing from your playlist if you have not enabled the setting to let you see the unavailable songs on Spotify. For this issue, Spotify does not give corresponding suggestions. Fortunately, you can still rely on the advice in this post to fix Spotify songs greyed out.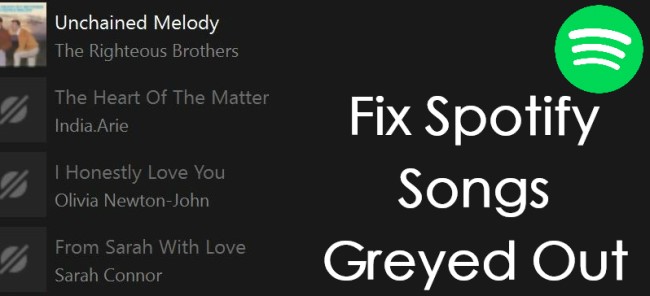 ---
Part 1. Why Are Some Songs Greyed Out on Spotify?
First of all, I will walk you through the reasons for the greyed-out tracks on Spotify. On the whole, the reason can be the following.
Region restrictions: Most people who get the Spotify songs greyed out issue because of the region restriction. They are located in a region where these Spotify songs are restricted to play. If you went to a new region or country lately, the region restriction may cause songs or playlists to be greyed out on your account.
Internet connection: Another cause is your internet. And the problem will be removed once you get a good internet connection.
License expiration: Another important thing that causes songs to greyed out on Spotify might be the license of the song. It happens all the time that catalogs go in and out of licensing, changing of ownership/record companies. And sometimes the whole album or the song is moved from Spotify. You may find them on other music platforms.
Spotify errors: There are frequently some errors that happened to Spotify such as Spotify error 4. Some of them could create Spotify greyed-out songs.
---
Part 2. 4 Solutions for Greyed Out Songs on Spotify
For the greyed-out songs Spotify shows, it is far from enough when you only know what causes the issue. What really important is to acquire one or more solutions for this problem. How to listen to greyed-out songs on Spotify? How to protect your liked music on Spotify from getting greyed out? Let's do it one by one.
Way 1. Check Network Connection
The easiest solution must be checking the network connection. You need to make sure your device is connected to a stable WIFI or other connection. Then, you can use other apps on your device to know whether the connection works well. When your internet connection fails, switch to another stable network or use Cellular to stream.
If you use a smartphone, you can also go to Settings > Cellular to check whether the Spotify option is turned on. If it is not, turn it on.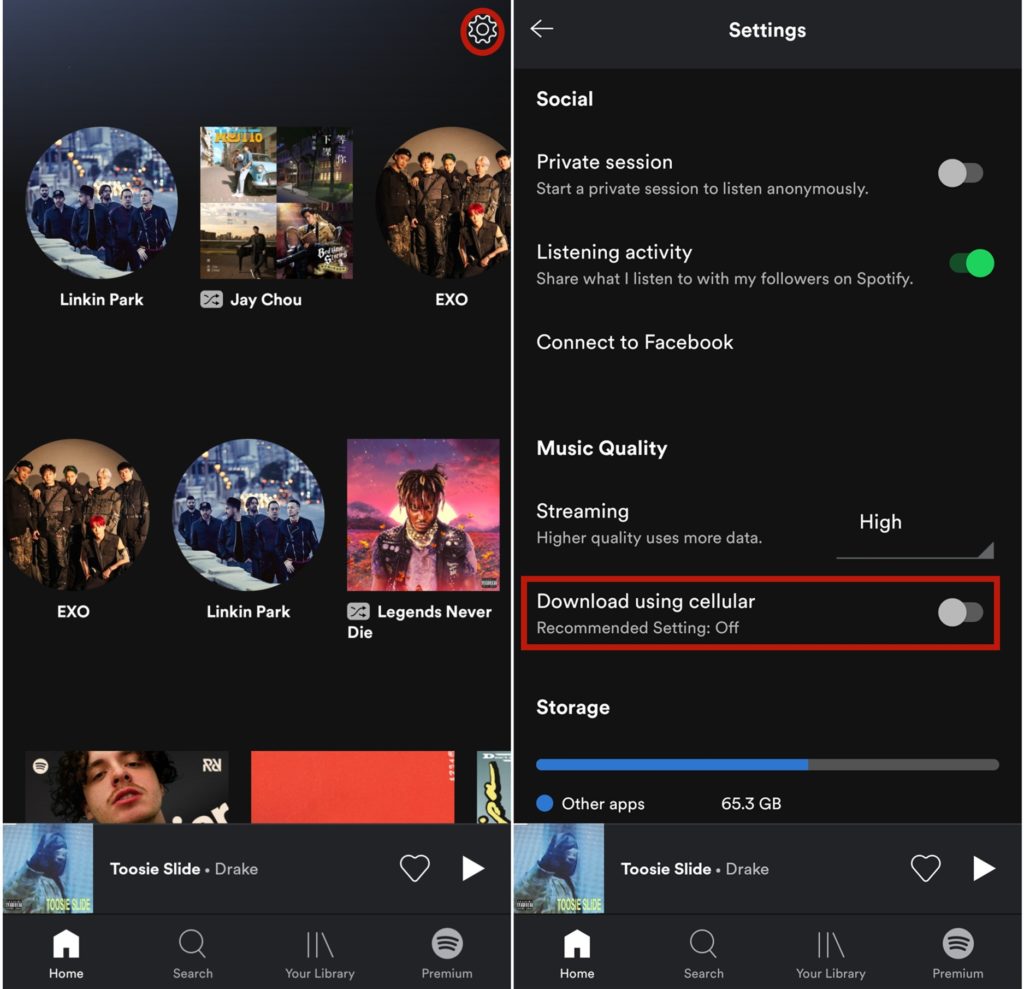 Way 2. Use VPN to Change Location
In some countries, some playlists or songs are limited due to local requirements. In this case, Spotify songs are greyed out since they are not available in your country or region. And you will find these songs greyed out on Spotify. But in other places, they are playable. Then use a VPN to change the location to get these songs playable again.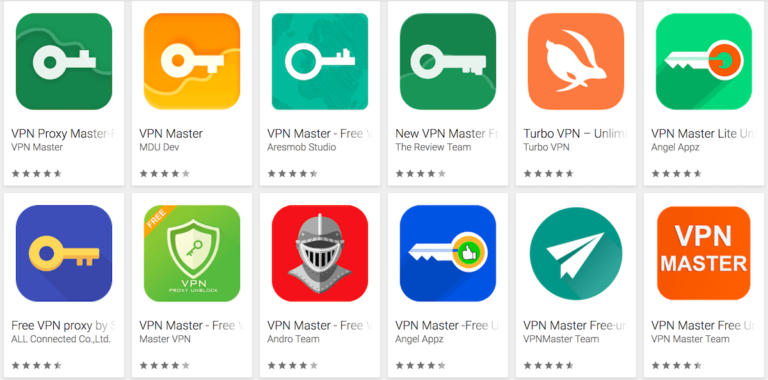 Way 3. Add Spotify Songs Again
If you find other apps work well with the internet connection and you didn't go to other countries or regions. Then you can try to re-add these greyed-out songs on Spotify to your playlist again. This helps some users who met the Spotify playlist greyed out the issue. For example, when you find that some of Spotify greyed out songs in your playlist, go to search for the song and add the available version to your playlist to replace the unplayable song. Then you can listen to them on Spotify without a problem.
Way 4. Clear Spotify Cache & Reinstall Spotify
Spotify itself might get some errors, and the errors of Spotify probably bring about the greyed-out songs on Spotify. In this case, clear the cache of Spotify from your device. Alternatively, you can delete the Spotify app from your phone or desktop and reinstall it from the app store.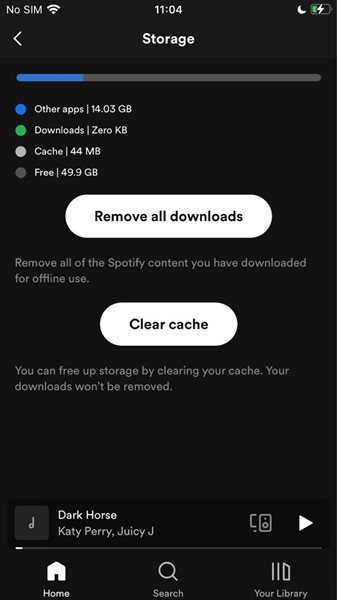 To Clear Spotify Cache On Android Phones/iPhones:
Launch the Spotify app and tap Settings at the upper-right corner of the Home Screen.
In the Settings page, scroll to Storage > tap Clear Cache.
Note: On an Android device, you have to confirm once you tap the Clear Cache button.
To Delete and Reinstall Spotify App on Mobile Devices: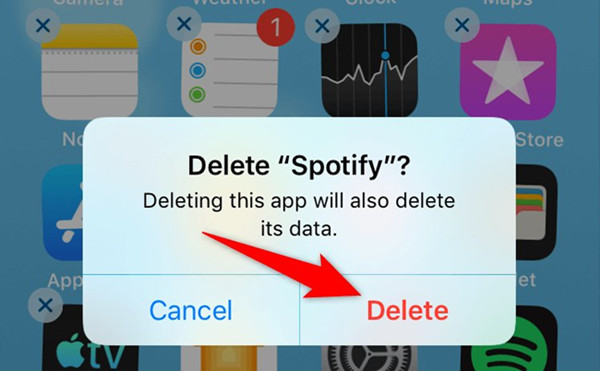 On iPhone, press and long-hold the Spotify app icon for a few seconds until a quick menu appears.
Select Remove App > Delete App to confirm.
Search for Spotify from the App Store to download and install it.
If you use the Spotify app on your Android phone, the process to reinstall Spotify is differentiated as below:
Go to Settings and choose Apps.
Search for Spotify and tap Storage > Clear Data.
Tap Uninstall to delete the app.
Find Spotify in the Google Play Store and install it.
---
Part 3. Bonus Tip: Download and BackUp Spotify Music
The solutions above are about how to listen to greyed out songs on Spotify again. A tip that you should keep in mind is what should you do to protect other songs on Spotify and those songs you find back in case they become unplayable again. Even downloading Spotify songs cannot 100% back up them safely, because what you save is the Spotify cache, not the real files. So, they will get greyed out once you meet a similar issue on Spotify again. To download Spotify song files instead of the cache, you have to utilize a third-party Spotify music downloader – Tunelf Spotibeat Music Converter.
This Spotify music downloader will download any album, song, playlist, podcast, or other audio from Spotify with a simple drag-and-drop. The conversion speed can be raised to 5× and the ID3 tags of songs will be retained. You can choose to save the Spotify songs in MP3, AAC, FLAC, and more formats so that you can transfer this music to various devices. For a detailed guide, you can check the following simple steps.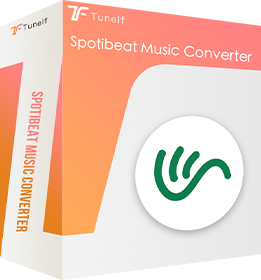 Key Features of Tunelf Spotibeat Music Converter
Download Spotify playlists, songs, and albums with free accounts easily
Convert Spotify music to MP3, WAV, FLAC, and other audio formats
Keep Spotify music tracks with lossless audio quality and ID3 tags
Remove ads and DRM protection from Spotify music at a 5× faster speed
Step 1 Import Spotify Songs to Tunelf Program
Before importing songs from Spotify, please make sure you've installed the Spotify app on your device. When you open Tunelf, the Spotify app will open automatically. You can simply drag and drop Spotify music into the program. Or you can copy the link of the song, playlist, or album you want and paste it into the search bar to load in the program.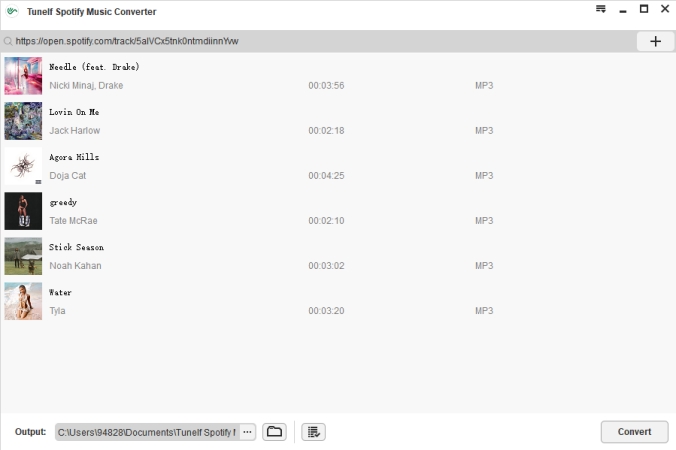 Step 2 Adjust the Output Audio Parameters
You can see the preferences in the top three-line menu interface and click the convert button to choose the formats and parameters you want. The conversion could be done at a faster 5x speed, if you want a stable conversion, please select the 1x speed for lossless quality. Also, please note that the Mac version could only choose 1x conversion speed as default.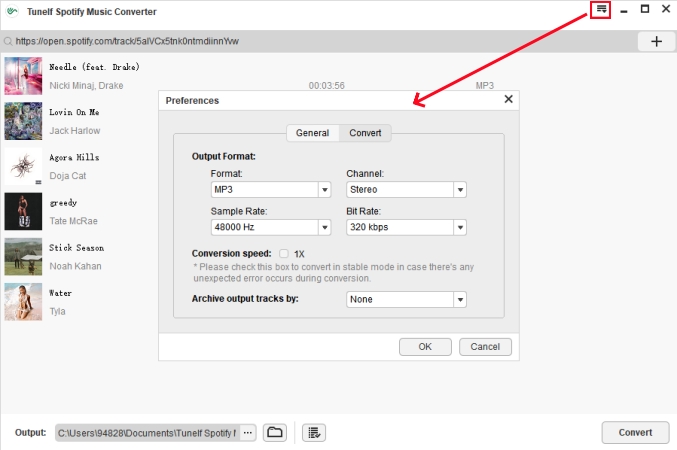 Step 3 Download Spotify Songs As Offline Playback
Once you set the format and parameters, click the "OK" button to go back to the interface and click "Convert" to start the conversion. When the conversion completes, you can locate the converted Spotify playlists by clicking the Converted panel at the bottom. After then, you can add them to your phone or MP3 players, etc. for listening.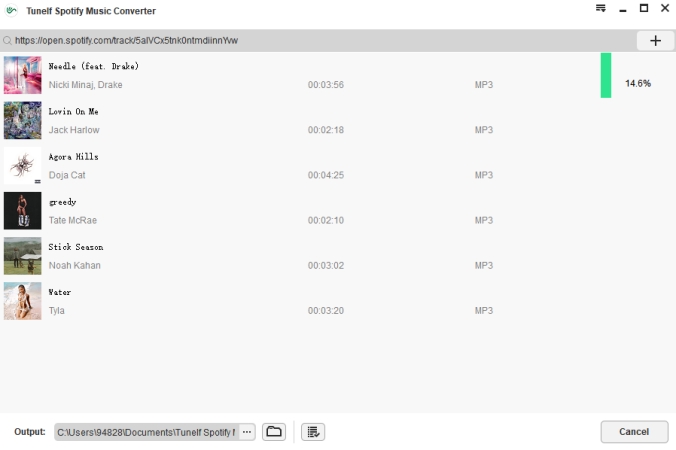 ---
Summary
If you notice Spotify songs greyed out, do not hesitate to use the methods in this post to find back the unplayable songs. And you'd better use Tunelf Spotibeat Music Converter to protect the other songs from getting greyed out.
---
---