Amazon Music has become one of the best options for people trying to enjoy their favorite devices, including Amazon's own Fire TV player and Echo speaker, as it has consistently enhanced users' streaming experience with high-quality, ad-free music. When your Fire TV is hooked up to your sound system, there's nothing quite like sitting on your favorite couch in the living room and enjoying your favorite songs, music videos, and concert live streams. Though great as it is, how can we play Amazon Music on Fire TV Stick?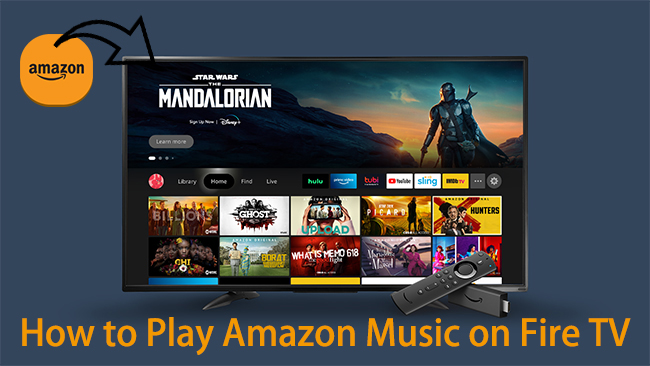 No worries at all, if you've got an Amazon Prime membership or subscribe to Amazon Music Unlimited, you can directly access those unique original content. In addition, the Amazon Fire TV Stick comes with 8GB of RAM, enough to save Amazon Music apps, games, movies, and playlists. Therefore, you can also add your own music library to your Fire TV Stick. Here in this guide, we'll show you two possible ways of streaming Amazon Music on Fire TV.
---
Part 1. Play Amazon Music on Fire Stick with Amazon Music App
There're two kinds of standard subscription tiers for Amazon Music users: Amazon Prime Music and Amazon Music Unlimited. If you're a Prime member, you can access more than 2 million songs and thousands of playlists and stations for free. Amazon Music Unlimited is an updated version of Prime Music, which shares many of the same features as Prime Music, but it offers more than 50 million songs and, of course, at $9.99 a month, close to industry standards.
In general, your Amazon Music App is preinstalled on your Fire TV Stick by default when you purchase it. If not exists, you can download it from Apps & Channels. All you have to do is fire it up and any music you have bought on Amazon will be available. You can follow the steps below.
1. With the Remote Control
Step 1. Launch the Amazon Music app from the Apps menu with your remote control.
Step 2. Once opened, search for your favorite music, then press Play and luxuriate.
Step 3. When you press Play, your Amazon Music App will open up a screen showing Now Playing with the present song and a progress bar. On selected tracks, the lyrics also can start streaming on the screen.
Step 4. Navigating far away from the Now Playing screen won't stop the music, it'll remain within the background unless you press Pause on your remote-control media buttons.
2. With a Voice Control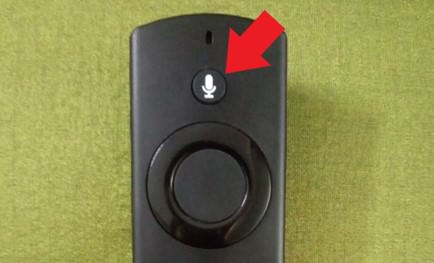 Step 1. Say the command to your Fire TV remote by pressing and holding the voice command of your Fire TV Remote control with the voice feature.
Step 2. Say the words 'Amazon Music' and it'll open the menu. Once there, you can look for your favorite music.
You're all set! Now that you can easily navigate to it from your remote and stream Amazon Music tracks, music videos, or other content via the app.
---
Part 2. Stream Amazon Music on Fire TV without Amazon Music App
If you still want to enjoy your favorite Amazon Music tracks after the free trial or just don't want to renew the subscription, here this method is the manna from heaven that you're seeking for. With a smart Amazon Music converter, you can enjoy those Amazon Music tracks for permanent listening.
Best Amazon Music Converter You'll Need
As a professional Amazon Music converting tool, Tunelf Amatune Music Converter is well-designed to assist you to save your preferred Amazon Music songs to several widely-supported audio formats like MP3 while retaining lossless audio quality.
What's more, this smart converter enables you to enjoy music while downloading and converting your required Amazon Music tracks to your computer. There's no got to install the Amazon Music app, you'll access Amazon Music tracks within the program and download them at a quick speed. To some extent, if you don't want to subscribe to Amazon Music, Tunelf is the best choice that you simply can't miss.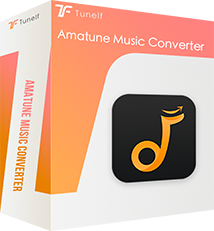 Key Features of Tunelf Amatune Music Converter
Download songs from Amazon Music Prime, Music Unlimited, and HD Music
Convert Amazon Music songs to MP3, AAC, FLAC, WAV, M4A, and M4B
Handle the audio conversion of Amazon Music at a faster speed of 5×
Ensure the output audio quality while retaining ID3 tags and metadata
Ⅰ Steps to Convert Amazon Music tracks
Before converting, remember that you should install Tunelf Amatune Music Converter first. Then you can follow the steps below to download and convert Amazon Music to MP3.
Step 1 Select Amazon Music tracks to convert
Once opening the program, you will be navigated to the Amazon Music app. So make sure you've downloaded and installed the app on your device in advance. Then go to select songs you want to enjoy on your Fire TV. Once opened a playlist or album, copy the share link and paste it to the search bar; then tap the highlighted yellow Add + icon and the playlists you selected are added to the conversion list.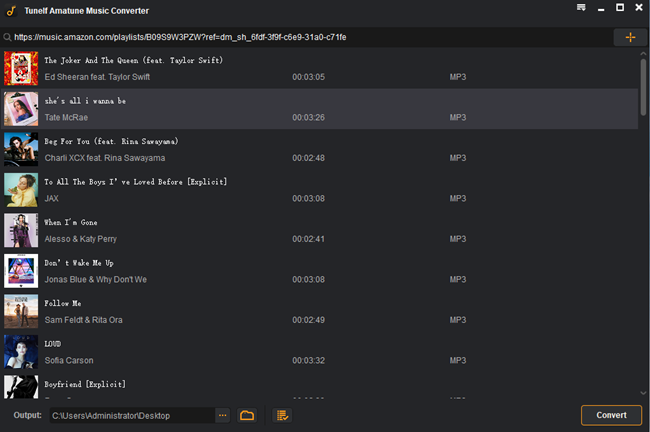 Step 2 Adjust output audio parameters of Amazon Music
And now you're supposed to customize the audio parameters according to your needs. Click on the three-line icon at the top right corner, select 'Preferences', and then switch to the 'Convert' option. Here, you can set the output audio format as MP3, AAC, M4A, M4B, FLAC, and WAV.  Beyond that, you're able to adjust the channel, sample rate, and bit rate, and specify the output path. After setting, tap 'OK' and close the format window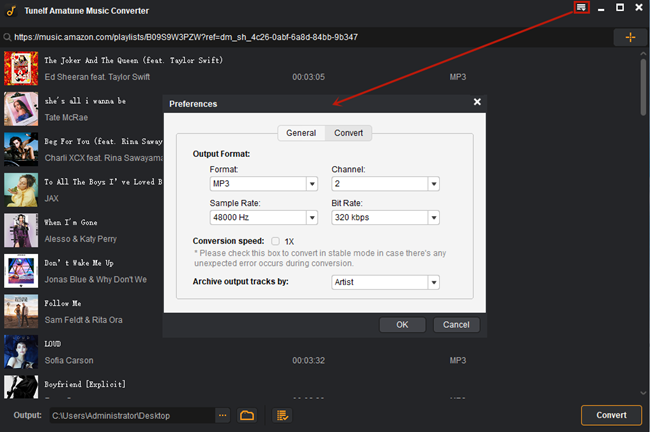 Step 3 Start the conversion process
Check the conversion list and select the songs you want to convert. Then hit on the 'Convert' button to tackle the conversion process. During this time, you can still go back to listen to Amazon Music and select other playlists. Once completed, you can browse all the converted songs on the Converted page.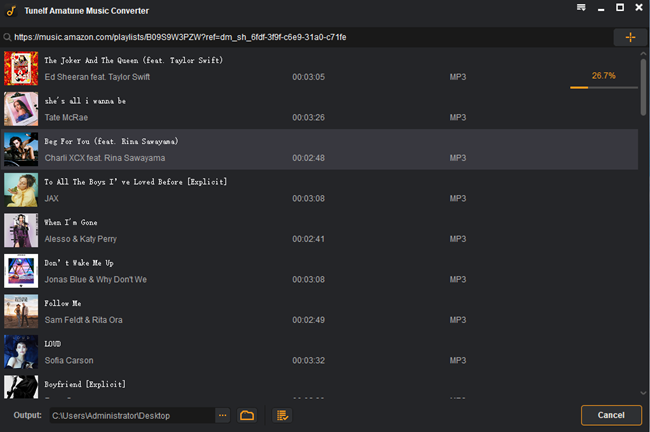 Ⅱ Add Amazon Music Library to Amazon Fire TV
Amazon used to allow you to transfer your music to Amazon Music Storage, making it easy to access your content. Since its removal, you have to do a little more work to be able to play the content you own. With VLC for Fire, that's achievable as long as you know how to set up a network share. Here's how to use VLC.
Step 1. Install VLC and open it.
Step 2. Select Media and open folder.
Step 3. Navigate to your music folder within the app and choose Folder.
Step 4. The contents of that folder should appear within VLC for Fire and be playable as long as they are in a supported audio format. Now you can stream Amazon Music on Fire TV offline at ease.
---
Conclusion
This passage mainly posted two ways of playing Amazon Music on Fire TV. With Tunelf Amatune Music Converter, you can keep those Amazon Music tracks permanently and enjoy them any time you want. Just get it and keep the Amazon Music tracks.
---
---