Why is Apple Music not working on my iPhone? This problem has troubled many people, and Apple Music, as a common platform for our daily entertainment, has become an indispensable part of our life. No matter what we do, we always want some music, but sometimes we have the problem that Apple Music can't play songs as usual. Many of you may be confused and don't know how to fix it. In this article, I'll show you some workable methods for Apple Music not working on iPhone and also introduce a way to enable you to play Apple Music songs without the Apple Music app when it is not working.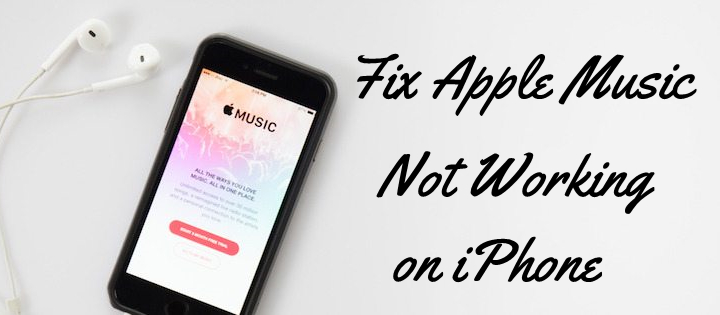 ---
Part 1. How to Fix Apple Music Not Working on iPhone
There are probably different reasons that can lead to this, and each one has different fixes, please look follows and check what method can help you with your iPhone device.
Method 1. Check Your Internet Connection
Firstly, make sure you have a good internet connection. Ideally, you're supposed to connect to a strong Wi-Fi signal, but a stable cellular data connection is workable too.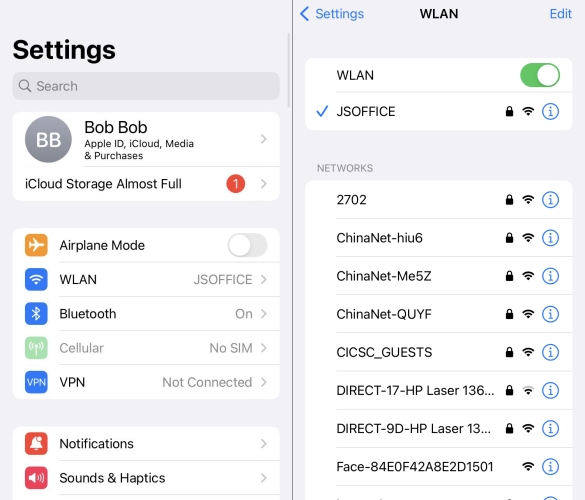 Method 2. Check Your Apple Music Subscription
It is common but easy to ignore to notice your subscription. Sometimes your subscription just expired or someone with access to it canceled it.
Step 1. Open Settings on your phone and select Subscriptions to check the status of your Apple Music Subscriptions. In the Settings menu, tap your name at the top of the screen and tap Subscriptions.
Step 2. On this page, you can see the current status of your Apple Music subscription. If you have several different subscriptions, you can choose Apple Music to have a look.
Method 3. Close and Restart the Apple Music App
If you didn't use the Apple Music App for a long time, a glitching error may appear. In this case, Closing and Restarting the Apple Music can solve these kinds of glitches most times.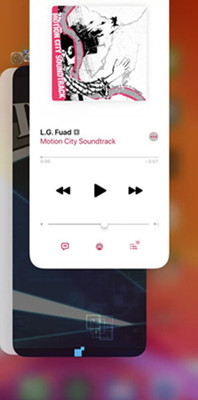 Step 1. Open the app switcher, then you can double-press the home button to do this on your iPhone without Apple Face ID. On the pop-up page, you can swipe the Apple Music up and off the top of the screen to close it.
Step 2. If you have an iPhone with a Face ID, open the app switcher by swiping up from the bottom to the center of the display. Keep your finger in the center of the screen until the app switcher opens. Then, swipe up on Apple Music and out from the top of the screen.
Method 4. Restart Your iPhone
If your Apple Music still won't work, please restart your iPhone. It will give your iPhone a fresh and clear those small glitches that might cause the problem. If your iPhone does have Face ID, press and hold the side button and either volume button at the same time to reach the Slide To Power Off screen. If your iPhone doesn't have a Face ID, press and holds the power button until Slide To Power Off appears on the display.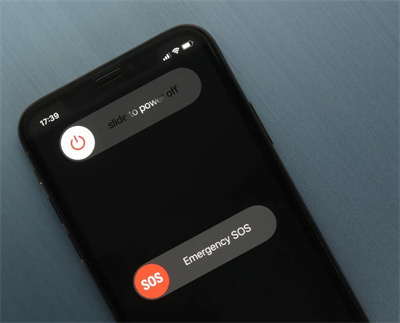 Method 5. Redownload the Song You Have Trouble with
You may be thinking that Apple Music is not working on my iPhone. However, if it is just one or two particular songs that cannot be played, you can try to delete and redownload the songs. To delete an Apple Music song, you can open the app, tap Songs, find the tune that won't play, then hold your finger down on it. When a menu pops up, tap Delete from Library. Then download it again from the Apple Music library.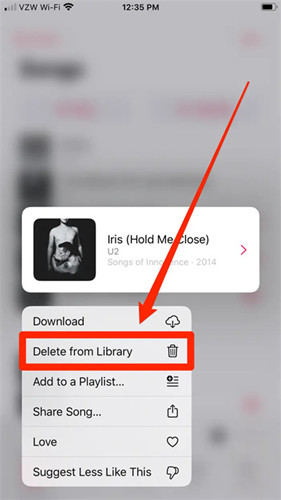 Method 6. Enable Sync Library
Why is my Apple Music not working on my iPhone? You may ask that. Don't worry, you just need to check your sync Library and enable it. This allows Apple Music to seek its database and load every piece of music or track on your device. If you had added some edited tracks or songs to your Apple Music account, but they didn't show up on your phone. You can go to Settings > Music > Sync Library to turn the Sync Library button on.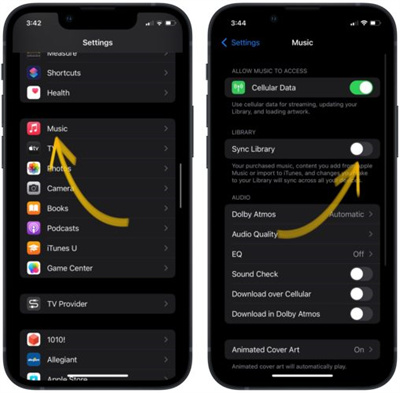 Method 7. Reset Your Apple Login
If the above methods still cannot solve your problem, you can log out of your Apple Login. You need to open the Settings and tap your name or image at the top of the menu. On the next page, scroll down and tap Sign Out. Then sign back in and now see if the Apple Music works well. If still doesn't work, maybe you have to contact Apple for help.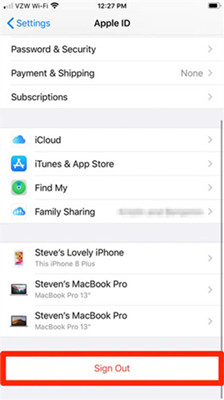 ---
Part 2. How to Play Apple Music without the Apple Music App
Now that all the methods have been explained, have you got your problem solved? It might as well try to use Tunelf Audio Converter to help you solve the problem. Tunelf Audio Converter can help you download Apple Music as local files so that you can enjoy Apple Music without the Apple Music app. When Apple Music not working on iPhone sometimes, you can still use Tunelf Audio Converter to download your favorite Apple Music songs for playing anywhere.
Tunelf Audio Converter is designed to convert Apple Music and iTunes Music to multiple popular audio formats including MP3, M4A, MAB, WAV, AAC, and FLAC with a faster 30× speed. You can also use Tunelf software to edit tags and split audio files into time segments or chapters. If you're interested in how to use it, please continue reading the following guide.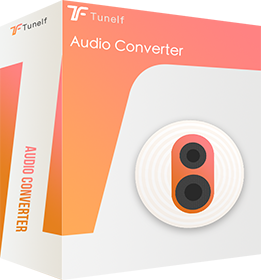 Key Features of Tunelf Audio Converter
Convert Apple Music to MP3, WAV, FLAC, AAC, and other audio formats
Remove DRM from Apple Music, iTunes audios, and Audible audiobooks
Preserve the converted audio with lossless audio quality and ID3 tags
Support the conversion of audio format at a 30× faster speed in batch
Part 1 Import Apple Music Songs to Tunelf
You can use the trial version to convert the first 1/3 content of each audio track. For more features, please have a purchase and get registered. You need to download and install Tunelf and iTunes app on your device. When you launch the Tunelf, the iTunes app will work simultaneously. Loading songs to the program is easy. You can click the Add "+" button to import the songs or just simply drag and drop to load the files. You can add a batch of audio files for conversion.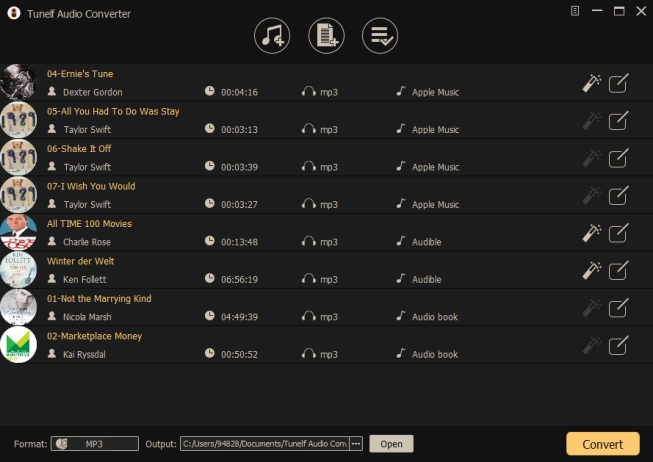 Part 2 Choose the Format and Customize Output Archives
After you loaded the files, you can set the output formats in the Format button, click the button, and a window will pop up. Then you can choose MP3, M4A, MAB, WAV, AAC, and FLAC for your different needs. You can also customize the audio parameters such as codec, sample rate, bit rate, and channel. With the built-in editing system, you can also edit the tags of title, album, genre, artist, and more by clicking the Edit icon. For those big audio files, you can even split them via time, segments, or chapters.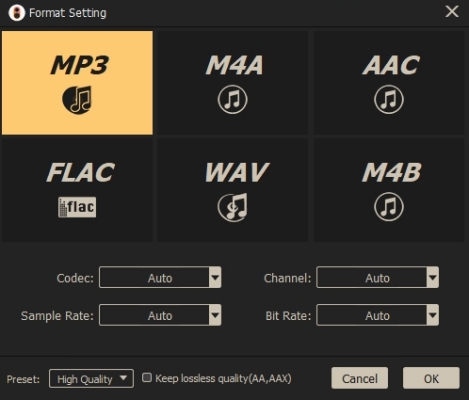 Part 3 Convert Apple Music Songs to Target Formats
Once you've set the output formats and parameters, click the Convert button to start the conversion. It only takes a while to finish the conversion with a faster 30× speed. After conversion, you can locate them in the folder you've set. Now you can play them on other devices at any time.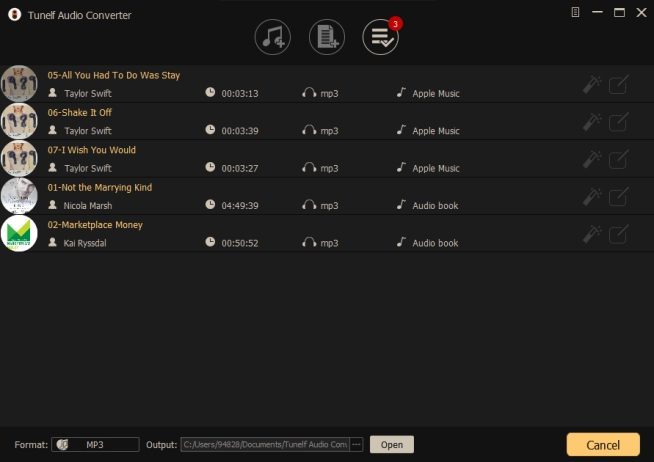 ---
Conclusion
If you are eager to fix Apple Music not working on iPhone issue, you can check the above methods to solve your problem. If you want to download Apple Music and play them offline without the Apple Music app, I'd like to recommend you Tunelf Audio Converter. It is a powerful and efficient software which you can use without any problems. Hope this how-to post can help you fix Apple Music not working issue. You can leave your comments below if you have any suggestions or feelings.
---
---