"This has been on and off for maybe 10 days. At first, I uninstalled and reinstalled it, and the downloads were fine. Now it won't download songs again, it either just shows the buffering circle spinning or the circle just stays black completely." – User from Reddit.
Online music streaming providers bring convenience to us, so we can easily access millions of music catalogs in one place with just a few taps or clicks. However, there are many people complaining that Apple Music won't download songs. It's one of the shortcomings when streaming via software. And it is common and easy to have this kind of problem appear. Therefore, a lot of you guys may ask how to fix the issue. Don't worry! I'm going to share the efficient solutions in this article.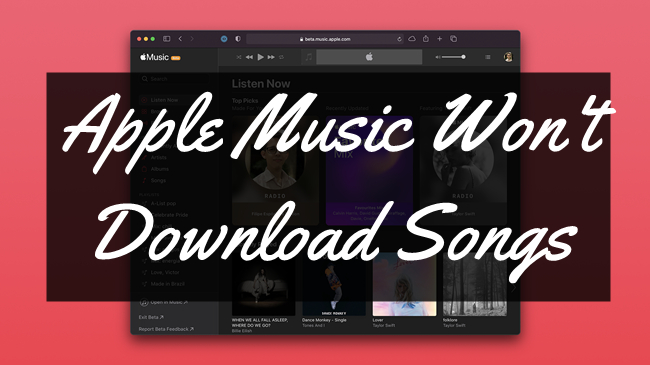 ---
Part 1. Why Apple Music Won't Download Songs?
If you came across this issue, the possible and common reasons are just as follows:
1. Your device is running out of storage space. So, there is not enough space to run the Apple Music app smoothly.
2. The internet connection you're using is not quite stable and accessible.
3. Some software bugs in the Apple Music app.
---
Part 2. How to Fix Apple Music Won't Download Songs
We've explained the most frequently happened situations and common reasons for the not downloading issue. Now I'm going to show you how to fix Apple Music won't download songs.
Fix 1. Check the storage space on your device
The first thing you need to do is to check if there is available space for you to run the Apple Music app. If that is the reason, you can adjust the settings on your device and make room for Apple Music. Here's the guide on how to make adjustments to your settings:
1. Go to the settings on your phone.
2. Scroll down and choose the Music section and open it.
3. Under the Music tab, scroll to the bottom and then choose Optimize Storage.
4. Turn on the Optimize Storage option.
After the setup, the device will remove music that hasn't been played for a long time and provide space for new music.
Fix 2. Check your internet connection
Network failure is the most common reason when we use smart devices. Almost every software needs a powerful and stable internet connection. Therefore, to ensure a better user experience, you can change and switch to a more stable internet or cellular data. When it comes to cellular data, Apple Music will only allow you to download songs when connected to a Wi-Fi network as default. While if you're under a poor Wi-Fi network and you're eager to download some songs on your device, then you can enable the cellular data to download. You have to know that this will cost you a lot of data. If you don't mind, here's the guide for you.
1. Go to Settings on your phone.
2. Scroll down and select Music.
3. Toggle the Mobile Data option on.
4. Scroll down and enable the Download over Mobile Data option under DOWNLOADS.
Fix 3. Restart the Apple Music app and your device
Most software errors or glitches can be solved by restarting your device or the app. To restart your device, you can press and hold the sidebar and volume button on your iPhone and then drag the slider to turn it off. And repeat the procedure again to open your iPhone; for Android users, you can press and hold the Power button for a few seconds. When it is a black screen, wait for 4 or 5 minutes and then open it again.
To restart the Apple Music app, you can follow the guide below.
1. You can either swipe up from the bottom or double-click the Home button.
2. Swipe up the Apple Music app to close it.
3. Open the Apple Music app from your Home page to see if it works well.
Fix 4. Re-login your Apple ID
This is helpful when you met that Apple Music won't download songs on iOS devices. In your Settings app on your device, go to your name and scroll down to choose the Sign Out option. Then sign in back by entering your name and password to the Apple. Now you can open the Apple Music app to check if it can download a song.
Fix 5. Update the Apple Music app
The Apple Music app is upgrading and bringing newer updated versions to the market consistently. If you haven't updated to the latest version, it is more likely for you to experience the Apple Music not downloading problem.
On iPhone: First, you can go to the App Store and tap the Updates option. Then choose Apple Music from the list and select the Update button to install the newest version.
On Android: First, go to the Google Play Store and tap the profile icon. Next, select the Manage Apps & Device option, then choose Apple Music > Update.
Fix 6. Update your iOS system
Find the above solutions not work at all? Perhaps, it's the problem with your operating system. You may update it to solve the Apple Music playlist won't download problem.
1. Open the Settings app on your iPhone.
2. Go to the General option and select Software Update.
3. Scroll down and choose the Download and install button to get the newest version.
---
Part 3. How to Download Apple Music for Offline Listening Forever
Due to copyright restrictions, we can only stream Apple Music within its app. Even the downloaded music songs are encrypted with M4P protection format so you can't move them to any other devices for playing. In this case, the Apple Music converter is invented to remove the limit on Apple Music files. If you want to download Apple Music offline and play them on any device without limitations, why not try Tunelf Audio Converter?
Tunelf Audio Converter is the professional software you need. Tunelf is designed to remove those encryption codes for protection and convert Apple Music, iTunes music, and Audible audiobook to MP3 and other popular audio formats. After conversion, you can get the physical audio files of Amazon Music in your local folder. Then it will be no problem to listen to Apple Music on any compatible devices or platforms.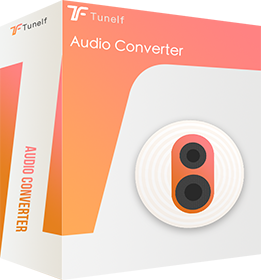 Key Features of Tunelf Audio Converter
Convert Apple Music to MP3, WAV, FLAC, AAC, and other audio formats
Remove DRM from Apple Music, iTunes audios, and Audible audiobooks
Preserve the converted audio with lossless audio quality and ID3 tags
Support the conversion of audio format at a 30× faster speed in batch
---
Summary
Apple Music won't download songs that happen occasionally and haven't been completely removed. The reason that leads to this is various and we just explained them above. When you face the not downloading problem next time, the above methods can help you at some points. Also, there is professional software that allows you to save Apple Music as local files. It is called Tunelf Audio Converter. To download Apple Music offline and play them on any MP3 player, you can try this intelligent software. If you like this post, please share it with your friends, maybe this article can be helpful to them too.
---
---