Unlike the time when smartphones first came into the market, they have larger enough internal memory in today's tech world. But, still, it is a fact if we continue downloading media content such as books, apps, audios, videos, etc., there will not be enough storage on our smartphones, tablets, or PC. Therefore, SD card comes a great help for moving media files, especially when you move Apple Music to SD card.
Luckily, many smart devices have an option for extending your device storage by inserting an SD card. Through this, you can expand your device memory by different categories from 1GB, 2GB all the way to 512GB using SD cards. In this passage, we'll show two feasible ways on how to move Apple Music to SD card.
---
Part 1. How to Save Apple Music to SD Card on Android Devices
Globally, there are three leading platforms that run on phones, that is windows, iOS, and Android. For iOS gadgets, typically, they do not support SD cards. Therefore you are unable to expand your iOS device's memory. And this makes it impossible for you to change your iTunes' music download location on iPad Pro, iPhone, or iPod Touch.
Apple Inc. updated the Apple Music for Android app, and now for every android user, you can transfer your apple music from iTunes to an SD card. The unique update feature makes it pretty easy to save Apple Music to SD card. Read on and follow the detailed steps to move your favorite apple songs to the SD card and save them on your internal memory.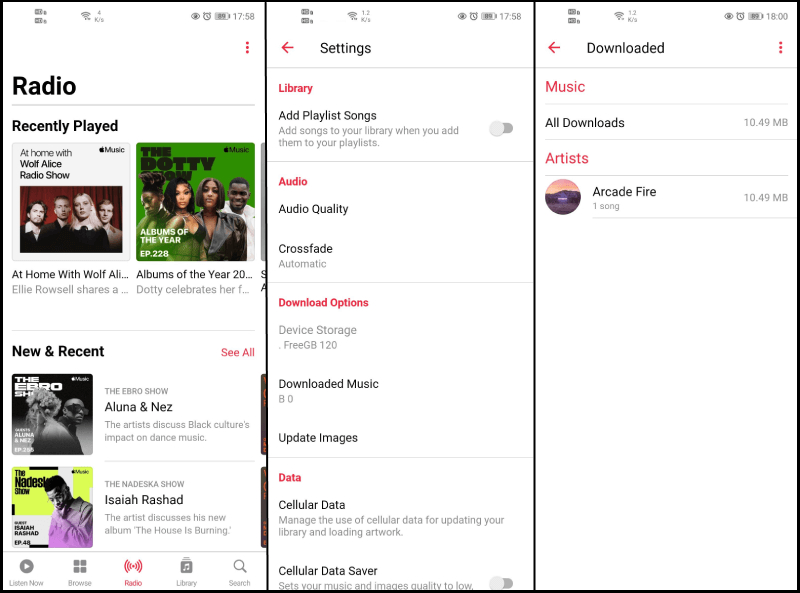 Step 1: Before you begin the procedure, make sure you have an updated Apple Music app. If you do not, just from your Google Play store, have it updated, and you are ready to go.
Step 2: Open your Apple Music app, and click Setting, then head over to Download Location.
Step 3: A pop window will launch and click SD Card. A message will pop up, prompting you to move all your Apple Music songs to an SD card, together with all future downloads. To agree to it, click YES. There you go. Now you are sure of moving Apple Music to SD card.
Apple Music for Android app is easy to use, and the interface is user-friendly. You do not have to be tech-savvy. The only downside is that you will not be able to remove the SD card for playback on other devices.
---
Part 2. How to Move Apple Music Songs to SD Card for Any Device
In addition to saving space, you get to enjoy movies, music, and other media content from any device in a playback way when you use an SD card. But if you move the Apple Music AAC files straight to your SD card, then your music will not play on any other device. This is because Apple music is made with DRM protections. For you to copy Apple Music to SD card for playback in any music player that you have, you will need to remove the digital right management protection first. And to do this, you will need a powerful third-party tool.
Tunelf Audio converter is an excellent audio converter that will provide you with convenience when converting audio files. With the tool's use, you can convert your iTunes and Apple Music to the many and common audio formats for playback on several devices. Also, you get to remove the DRM protection from your songs, Audible audiobooks, and Apple audiobooks. Here is detailed information on how to move Apple Music to SD card with the help of Tunelf.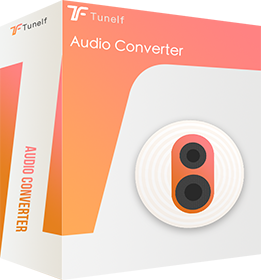 Key Features of Tunelf Audio Converter
Remove built-in DRM protection from Audible, Apple Music, and iTunes
Convert Apple Music, iTunes audios, and Audible books to MP3 and more
Cut large Audible or iTunes audiobooks into small segments by chapters
Keep audios with ID3 tags and lossless audio quality at 30× faster speed
Step 1 Choose Apple Music songs to export
Launch your Tunelf Audio converter program on your computer and click the 'Load iTunes Library'. A pop-up window will launch, and you can browse through your apple music and select the songs you wish to add for conversion. For an easier way, you can add Apple Music songs from your point of storage to the Tunelf app using the drag and drop method.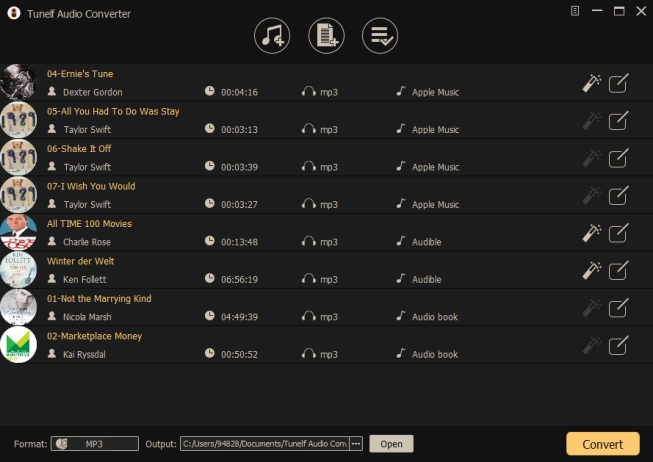 Step 2 Tweak the output settings for Apple Music
After adding your Apple Music files, click the 'Format' button. From the launched window, there are several audio formats that you can adjust. You have the option to select the bitrate, codec, sample rate, and channel to meet your audio preference. From the choice of many audio formats available, you can choose MP3 format. MP3 format is the standard format many music players support. Proceed to click the 'OK' tab when done selecting your settings.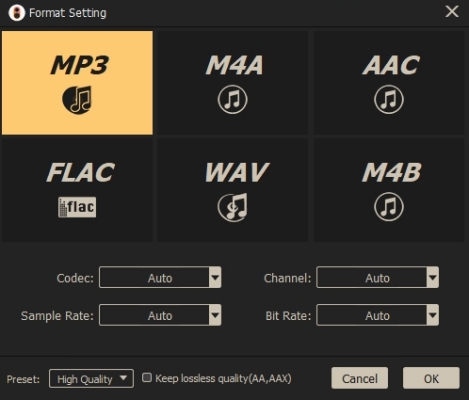 Step 3 Start to convert Apple Music to MP3
Lastly, after customizing all your audio output settings, proceed to select the 'Convert' button, located at the bottom right corner, and Tunelf will start changing your Apple Music or iTunes songs to MP3. After the conversion is complete, click on the 'Converted' tab, and the default storage folder for your converted apple music will launch.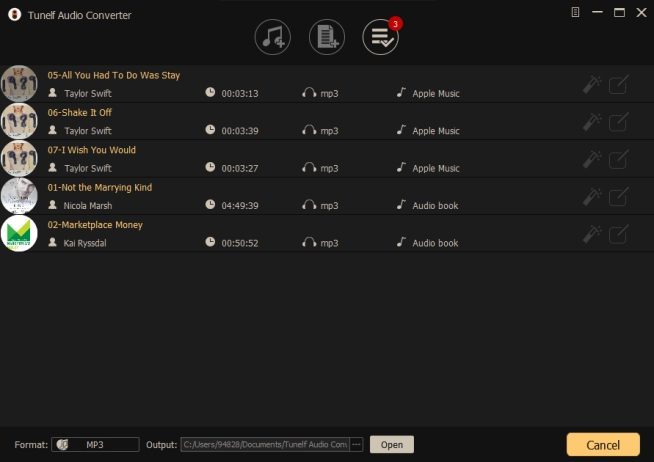 Step 4 Copy Apple Music to SD Card
Congratulations on converting your Apple Music songs! Now, insert your SD card into your PC using an SD card adaptor or a built-in reader if your computer has one. Open up the folder from where your Apple Music songs are stored, select your files, and then copy and paste them into your SD card. Or you can drag and drop your Apple music files folder from the pc to the SD card.
---
Conclusion
To move Apple Music to SD card, you can choose either of the two methods depending on your device of use. For Android, you can download your Apple music direct from your SD card. But to have your music for offline use and transferable to other devices for playback, you better consider using method two, using the Tunelf Audio Converter tool.