Sometimes, you'll be on your way alone, and there is no one to talk with you. The driving will be full of boring and loneliness. This is the time when you could also listen to some funny and fantasy audiobooks in the car except for music. Audiobooks could not only make your driving much more interesting but also let you acquire some knowledge. Audible is definitely the best place for getting audiobooks right now, and you can choose one title from the largest selection of audiobooks. Can I listen to Audible in my car? Of course! There are several ways in which an Audible listener can take their favorite titles on the road with them. Just perform the following methods to listen to Audible in the car with ease.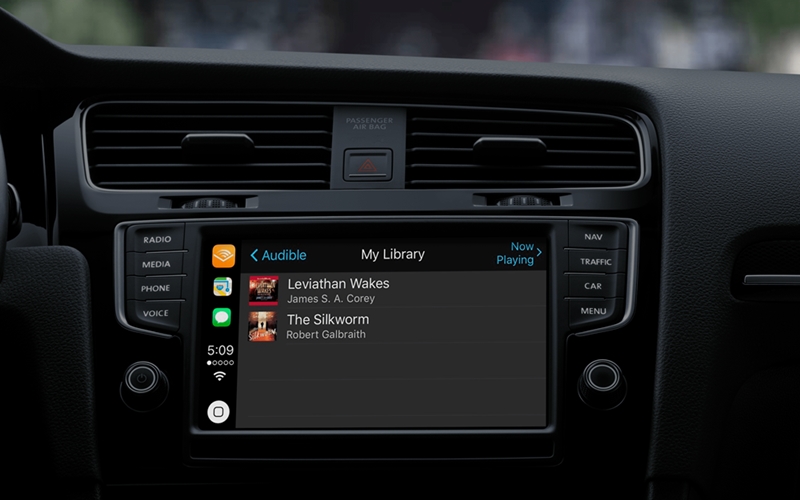 ---
Part 1. How to Play Audible Books in Car
There's nothing like listening to a great book in the comfort of your car. Depending on the equipment of your car, you could play Audible in your car by using different methods. See your options and setup instructions below:
Method 1. Play Audible in Car with Audible Car Mode
There is now a Car Mode feature on Audible for Android or iPhone users to listen to what they want while driving. You can listen to Audible audiobooks once you enabled this feature on your mobile devices. You can control the music playback by this mode, including play/pause, going back 30 seconds, and adding a bookmark, which is really useful when you driving a long trip. To access Audible Car Mode on your Android Phone or iPhone, please do as follows:
Step 1. Open the Audible mobile app on your device and select an audiobook to continue playing.
Step 2. Tap the playing view to entering the Now Playing page. Here you can find a car-alike icon from the top of the screen. Tap it to enable the Car Mode.
Step 3. Next, the Car Mode player screen will now be displayed. You can tap to play or pause the audio, or go back 30 seconds, or add a bookmark depending on your needs.
Once done, you can tap the X icon to exit the player view.
Method 2. Play Audible in Car with Apple CarPlay
CarPlay is an iOS system that lets you listen to Audible through your car's built-in display and stereo system. To listen to Audible with CarPlay, just follow these simple steps: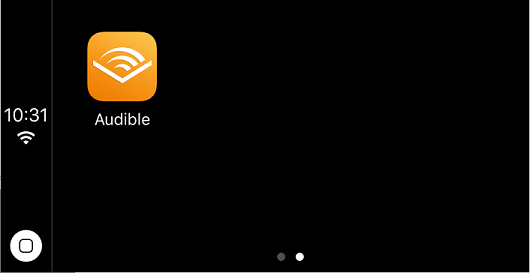 Step 1. Plug your iPhone into the USB port of your car. The USB port may be labeled with a CarPlay or smartphone icon.
Step 2. If the CarPlay Home screen does not appear, select CarPlay on the display.
Step 3. Tap or swipe right to see the Audible app.
Step 4. Tap My Library and select a title to play. Now your select Audible books will be played in your car.
Method 3. Play Audible in Car with Android Auto
With Android Auto, you can enjoy Audible using a simplified interface either through your car's built-in display and stereo or right on your Android smartphone. If you have an Android Auto-compatible car, follow these steps to enjoy Audible on your car's display: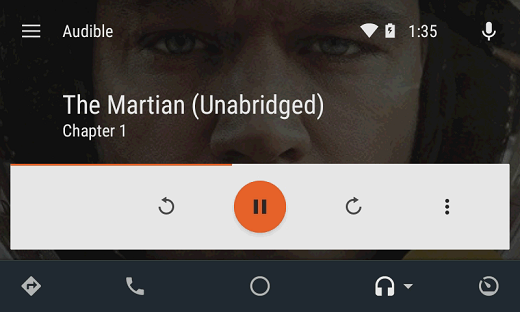 Step 1. Launch the Audible app on your Android phone.
Step 2. Connect your phone via USB to your Android Auto-compatible stereo.
Step 3. If Audible is already playing, it will continue to play through your car stereo. If not, launch the Audible app on your display and select an audiobook from your library.
Or, to enjoy Audible on Android Auto right from your Android smartphone display:
Step 1. Download and launch the Android Auto app on your Android phone.
Step 2. Tap the headphone icon on the screen and select Audible from the choices of Audio apps.
Step 3. Select an audiobook from your library. Then you can listen to Audible books in the car.
Method 4. Play Audible in Car with USB Cable
If your car has a USB port built-in, you can plug your device into it to play whatever is on your phone or device. With USB Cable, you are able to start the playback on Audible in the Car. Here's how to.

Step 1. Insert the USB cable that's connected to your phone into an available USB port in your car.
Step 2. Select the USB option in the car Information system.
Step 3. Navigate to Audible from the root folder and play the desired audiobook. Then your Audible books will be played in your car.
Method 5. Play Audible in Car with Auxiliary Input
If your car has an auxiliary jack, you can plug your device into it to play whatever is on your phone or device. Any sound that normally plays from your device will now play through the speakers in your car which would include playing an audiobook from the Audible app.

Step 1. Locate the AUX port in your car. Plug in one end of the cable. If you can't find this port, check your car's manual.
Step 2. Now plug the other end of the cable into your phone's jack.
Step 3. Then, select the AUX option in your car's entertainment system.
Step 4. When you're connected, open the Audible app to choose your audiobook and start listening.
Method 6. Play Audible in Car with FM Transmitter
FM transmitters turn your music device into a mini radio station. They plug into your device's charging port or headphone socket and then transmit the music being played across a chosen FM radiofrequency. Just play Audible in your car by doing the below steps.
Step 1. Plug the FM transmitter into the music device within the car. This connection is generally possible through Bluetooth or via a USB cable.
Step 2. Choose a radio frequency on the transmitter transmit your audio across (choose a frequency that isn't occupied by a local radio station).
Step 3. Tune your radio to the same frequency and turn the volume up.
Step 4. Open the Audible app on your phone and play your audiobook or Channel to listen to Audible on that FM frequency.
Method 7. Play Audible in Car with Bluetooth
Bluetooth makes the playback of audio between the different devices easier. You are able to play Audible book in the car with Bluetooth technology if your car is less than ten years old. Just perform the below steps to pair your device with your car via Bluetooth.

Step 1. Go to your phone's Settings and click on Bluetooth then pair your phone to the car or connect the car to your phone.
Step 2. Cars send across a code at times which you need to verify on the phone. Tap connect on the phone and pairing should be successful.
Step 3. Now play an audiobook using the Audible app to start listening in the car.
---
Part 2. Best Way to Listen to Audible in Car
Except for using the above methods, you could also insert your USB stick or CDs into your car for playing Audible books. Most of the car supports to exchange data from USB, you can put your audiobooks files to a USB stick for playing in the car. Except for USB cable, there would be a CD player in the car which also let your car read Audible books stored in CDs.
To burn Audible to CDs or save Audible audiobooks to USB, you need to download and convert Audible books to MP3 or other playable audio formats. At this point, Tunelf Audio Converter can render a service. It is a professional and powerful audio converting tool that can enable you to convert special audios like Audible books and common audios like OGG to several popular audio formats.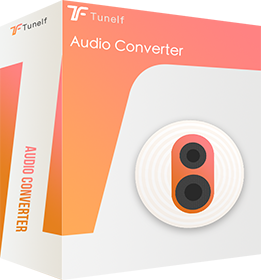 Key Features of Tunelf Audio Converter
Convert Apple Music to MP3, WAV, FLAC, AAC, and other audio formats
Remove DRM from Apple Music, iTunes audios, and Audible audiobooks
Preserve the converted audio with lossless audio quality and ID3 tags
Support the conversion of audio format at a 30× faster speed in batch
Step 1. Add Audible books to Tunelf interface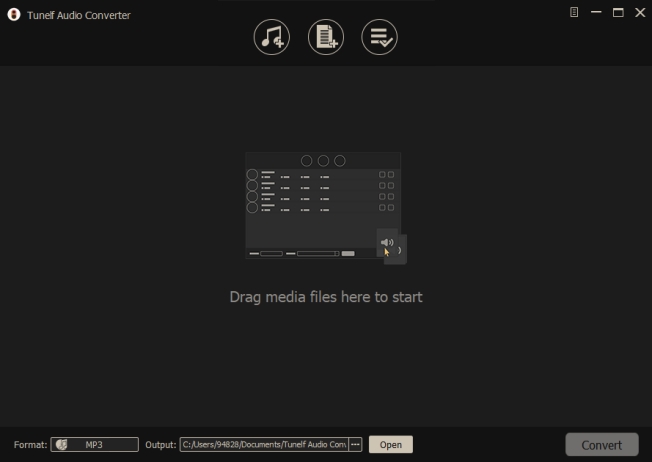 First of all, launch Tunelf Audio Converter on your computer and you're prepared to add Audible books to it for the conversion. There are three icons on the interface of Tunelf program like Load iTunes, Add Files, and Converted. You can click the Add Files to add Audible audiobooks. Or drag and drop Audible books from the local folders to the interface of Tunelf application directly.
Step 2. Customize the output audiobooks format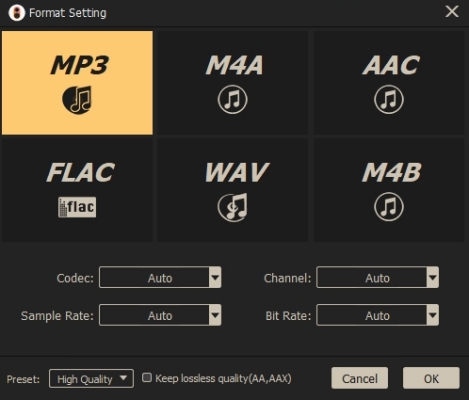 The second step is to adjust the basic settings for the output audios. Click on the Format panel and you will see a pop-up window. In this option, you can set the output audio format and adjust the bit rate, sample rate, codec, and channel. To convert Audible audiobooks to MP3, you should select MP3 as your output audio format. Remember to click the OK button to save your settings and come back to Tunelf interface.
Step 3. Start to convert Audible audiobooks to MP3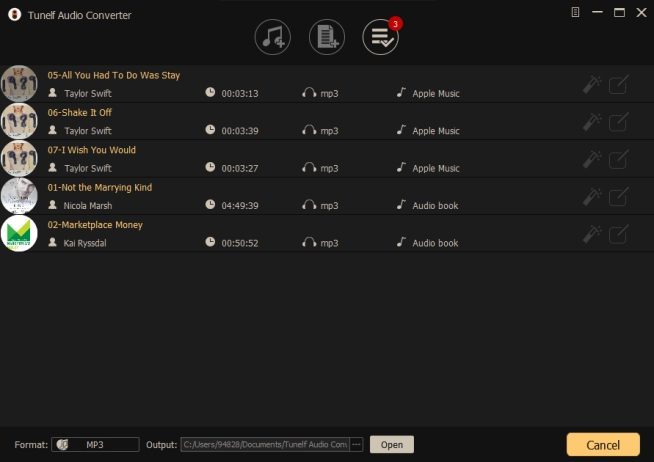 After setting all the properties, you can now click the Convert button at the lower right corner and let Tunelf program start the conversion of Audible audiobooks immediately. Once it's done, you can locate the converted audio files in the history folder by clicking on the Converted button at the top of the interface and start the playback of Audible audiobooks on any device or platform.
Step 4. Play Audible books in your car
Now all of your audiobooks have been converted to MP3 or other universal audio formats by Tunelf application. Then you can start to burn the converted Audible book files to CDs or save them to USB. Next, you can plug in the CDS to your car stereo to get started to stream Audible in the car or insert USB into your car stereo for getting Audible in car.
---
Conclusion
For playing Audible in the car, the above methods can help you get the job done. The best way to listen to Audible in the car is to use Android Auto and CarPlay. If your car is not equipped with a car stereo, you can adopt the other methods. At this point, Tunelf Audio Converter could be a good assistant. With its help, you can strip all DRM protection from Audible and convert Audible books to multiple popular formats, so as to listen to them in your car more convenient, and even out of Audible.
---
---