When you're ready to purchase audiobooks, you can go to select your favorite titles from Audible's website. Whether you want to access more than one audiobook per month, or you're jump-starting a journey of streaming audiobooks, Audible could give you the top service. While if you're unhappy with your purchased book, you also have the chance to return it easily as long as it's within 365 days of the original purchase. In this guide, we'll explore how to return books on Audible.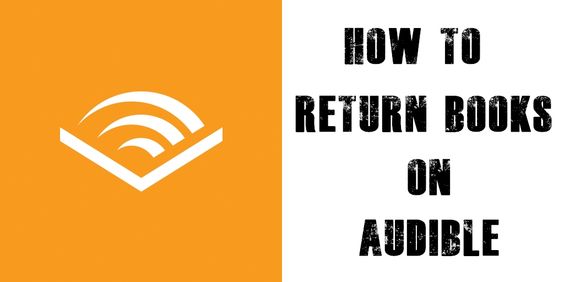 ---
Part 1. Know More about Audible's Returns Policy
During your Audible journey, you'll probably purchase a book that you don't want to listen to from start to finish. Fortunately, Audible gives you the chance to return a book you don't like then you can get your Audible credits back. However, like most of Amazon's return policies, Audible also offers an explanation to return books on Audible.
To return books on Audible, you should bear a couple of caveats in mind:
You must be a member of Audible to return Audible books.
You must return Audible audiobooks within 365 days of the original purchase.
You can get your Audible credits back once returning a book on Audible.
Though the Audibles returns policy is designed for you to return a book you don't like as soon as possible. But if you're not an Audible Plus member, you can only return 2 purchased titles every 6 months by contacting Audible. With an Audible Premium Plus membership, you can directly return a book on Audible with ease. In the following part, our guide on how to return Audible audiobooks should be able to get you started.
---
Part 2. How to Return Audible Books on Mobile Site
If you want to return an Audible book on your mobile phone or tablet, you can follow the below steps to initiate the returning.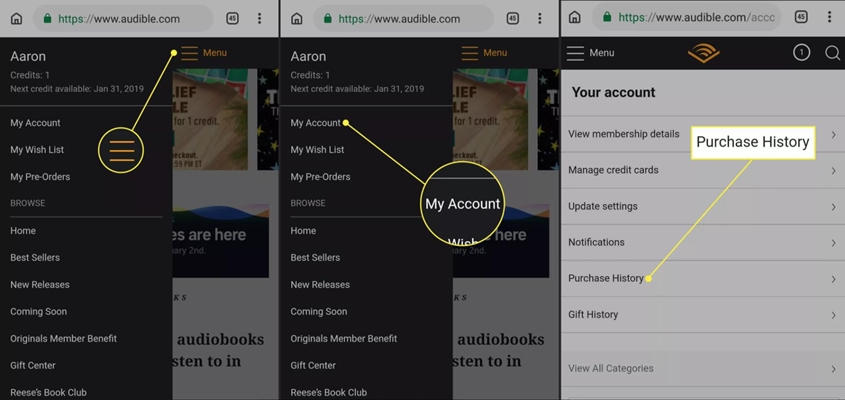 1) Go to Audible's website on your mobile device and sign in to your account.
2) Tap Menu in the upper left of the screen, then tap My Account.
3) Tap Purchase History and browse the books you've purchased on Audible.
4) Select the books you want to return and tap it.
5) Tap Return and choose the reason why you want to return the books then tap Return.
---
Part 3. How to Return Audible Books on Desktop Site
Comparing with returning on the mobile site, you'll find that returning Audible books only work on the desktop site, so you can do the following steps to get it started.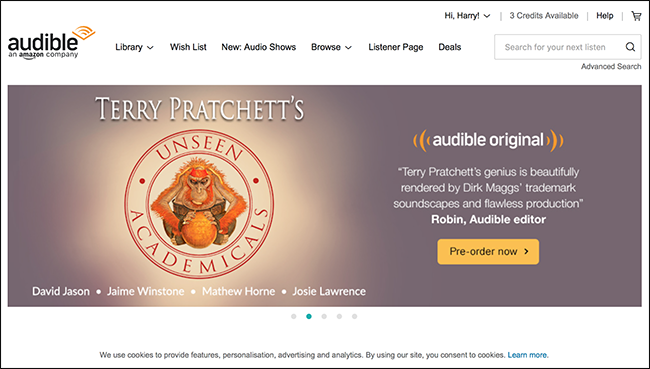 1) Navigate to the Audible desktop site and log in to your Audible account.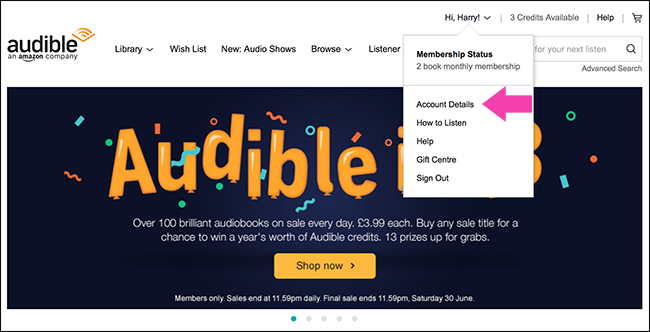 2) Then click your name at the top right of the page, and choose Account Details.
3) On the page of Your Account, click the Purchase History button, and you'll see a list of all the books you've purchased on Audible.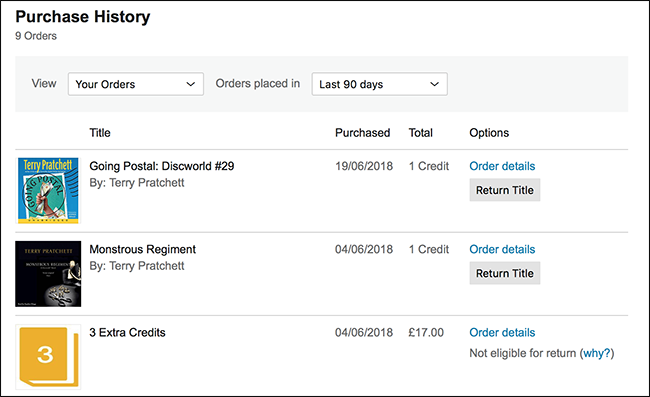 4) Then click Return Title next to the book you want to return.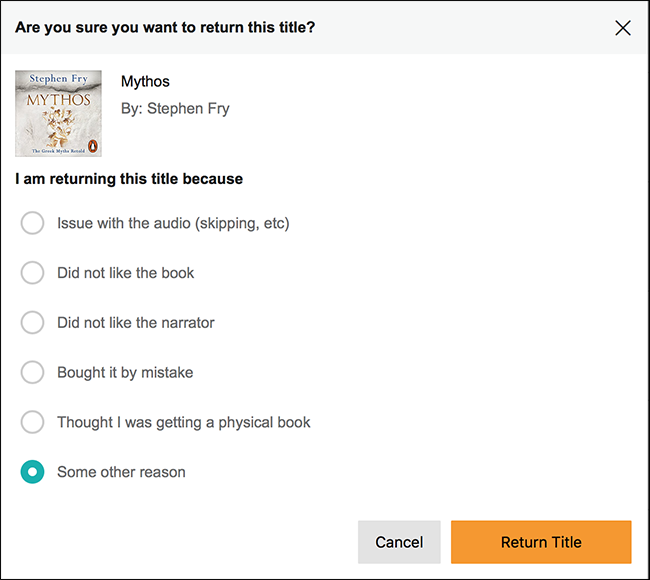 5) Now select your reason for the return, then click Return Title. After returning your book, you will receive a confirmation on the screen indicating the return was successful.
---
Part 4. How to Keep Reading after Audible Return Books
Once you return your unwanted audiobooks, the funds would be refunded using the same method you used for purchasing. And you couldn't be able to listen to them anymore. However, some people would want to keep returning Audible books or listen to them sometime later. In this case, the best method is to convert Audible books to MP3 before returning.
To handle the conversion of Audible books, it's not an easy task to complete unless you have an Audible audiobook converter. Here we'd suggest you use Tunelf Audio Converter. It is an ace audio converting tool for converting Audible books, Apple Music songs, iTunes audios, and hundred of audio formats to several widely-supported audio formats for playing on any media player or device you want.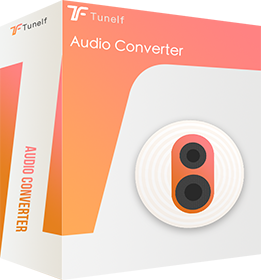 Key Features of Tunelf Audio Converter
Remove DRM protection from Apple Music, iTunes audios, and Audible
Convert Apple Music to MP3, AAC, and more for playing on any media player
Personalize the output audio parameters like the output format and bit rate
Converse the converted audio with the lossless audio quality and ID3 tags
Step 1 Select Audible Books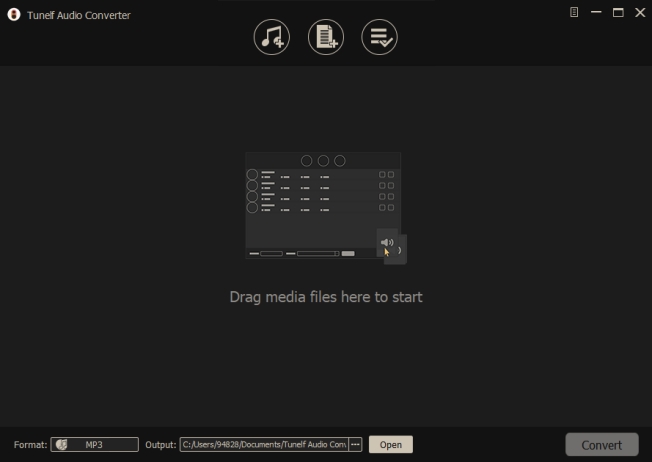 To begin converting Audible books to MP3, you'll first need to install the program on your computer. After installation, launch Tunelf Audio Converter on your computer and head to select Audible books you want to keep reading after returning. There are two ways to add your Audible books to the converter; you can either click the Add Files button on the top of the screen or directly drag Audible books to the interface.
Step 2 Adjust Output Format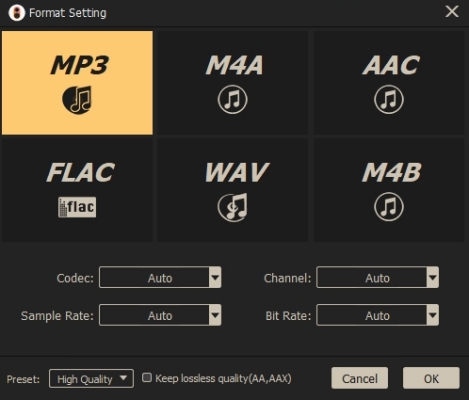 Once you have added Audible books to the converter, you can begin setting the output audio parameters for your Audible books. To start, click the Format panel on the bottom left of the converter, then when a window pops up, you can go to choose the output format from the dropdown menu. Then you can also set the bitrate, sample rate, channel, and codec for getting better audio quality, and click the OK button to save the settings.
Step 3 Initiate the Conversion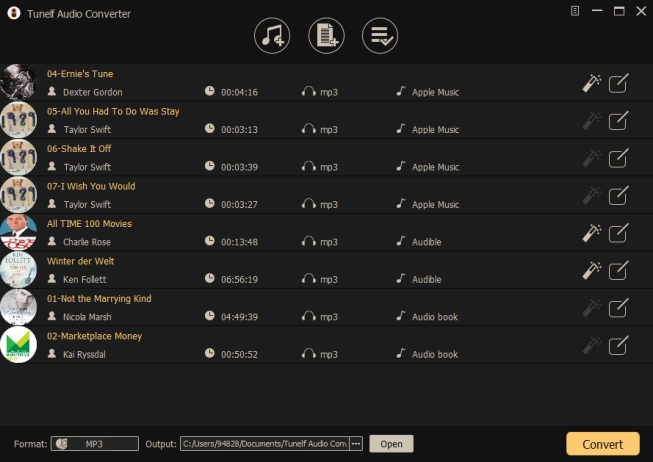 After clicking the Convert button located to the lower right of the converter, the converter will start removing DRM from Audible and converting Audible books to your selected audio format. Select the Converted icon to go to browse the converted Audible books in the conversion history. Furthermore, you could click the Search icon at the rear of each book to locate the folder where you choose to save the converted book files.
---
Conclusion
Provided you meet the policy of returning Audible books, you can take a few simple steps to return a book on Audible. And you'll get a refund via whatever payment method was used for the initial purchase. If you want to keep returning Audible books, Tunelf Audio Converter could be a great helper.