Hearing some of the rare languages, pure natural soundscapes, and calls of species would make you relax before going to sleep. However, when you feel a bit difficult to fall asleep at night, listening to some audiobooks for sleep is also a good option for helping you slow down. Audible is a leading audiobook service where you can easily find your favorite plots from their library. Fortunately, Audible also develops the function of a sleep timer for its users, and it makes your listening more comfortable. Here we'll walk you through the steps required to set Audible sleep timer on your devices.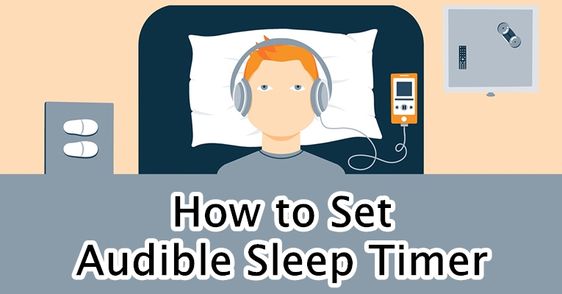 ---
Part 1. How to Set Sleep Timer on Audible
The sleep timer is a function added to the Audible app that lets you set a timer so that Audible books can automatically stop playing. This assures you of not falling asleep with the audiobook playing and waking up to find the audiobook had finished. This function is available for both Android and iOS users of Audible. Next, I'll share with you the detailed guide on how to set Audible sleep timer on multiple devices.
Set Audible Sleep Timer on Android/iOS
To set the Sleep Timer Audible on Android or iPhone, you can follow the steps:
Step 1. Launch the Audible app on your phone and choose an audiobook to play.
Step 2. Tap on your selected audiobooks to open the player screen.
Step 3. Tap the Sleep Timer icon on the bottom of the screen.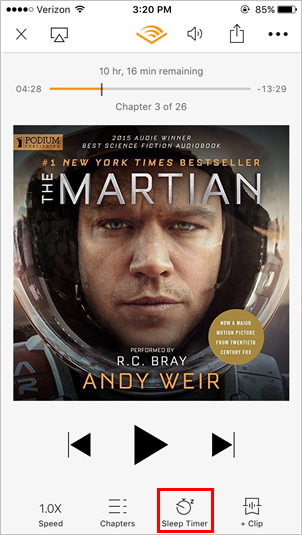 Step 4. Set your Sleep Timer for the desired amount of time like 8 mins, 15 mins, 30 mins, 45 mins, 60 mins, and more.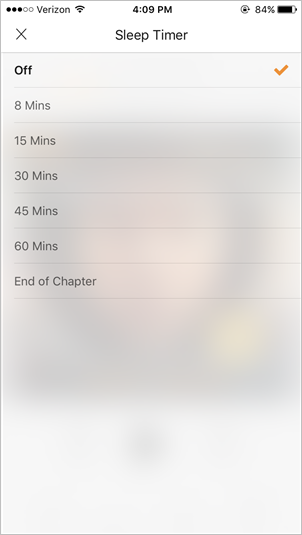 Step 5. Once the sleep timer is set, the audiobook will stop playing after however long you set the timer for.
Set Audible Sleep Timer on Windows/Mac
In this section, you'll get to the full procedure to set the Audible sleep timer on Windows and Mac. Now try the following steps:
On Windows: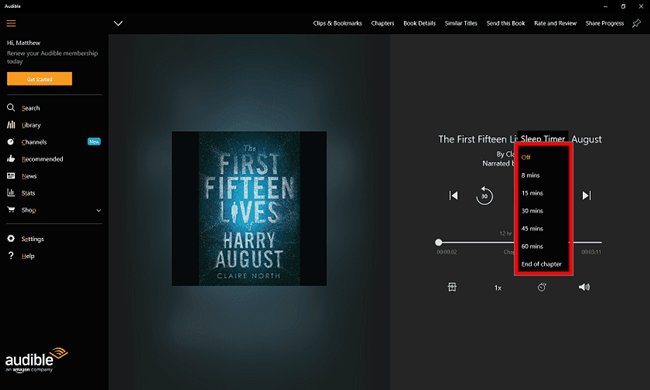 Step 1. Launch the Audible app on your Windows computer.
Step 2. Find an audiobook you want and click on it.
Step 3. In the playing section, click the "Sleep Timer" icon at the bottom.
Step 4. Now customize the sleep timer settings.
On Mac:
Though there is no Audible app on Mac, we can duplicate the Audible audiobooks and set the sleep timer via Apple Books.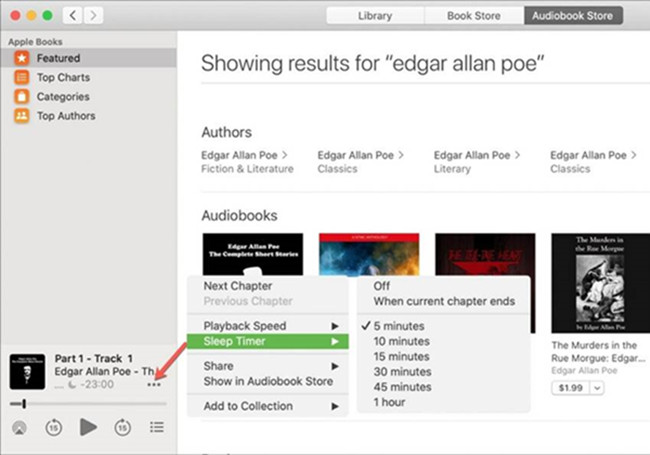 Step 1. Download Audible audiobooks from Audible.com on your Mac.
Step 2. Upload or transfer the downloaded Audible audiobooks to Apple Books.
Step 3. Once loaded, click on the three dots icon on your playing audiobook.
Step 4. Choose the Sleep Timer option and set a time length to your personal needs.
---
Part 2. Method to Fix Audible Sleep Timer Not Working
However, in the process of listening to books on Audible, you would find that the Audible sleep timer not working occasionally. The function of the sleep timer failing to work could be caused by several reasons like the stability of Audible or the limitation of books. In this case, the best method is to listen to these Audible books through other media or music players.
As far as I'm aware, all books purchased and downloaded from Audible are encrypted by Digital Rights Management(DRM), which prevents you from playing Audible books in other places. To break this limitation, you could remove DRM from Audible and convert Audible books to a playable audio format like MP3.
Fortunately, Tunelf Audible Audiobook Converter enables you to complete this special task with ease. It can convert those audiobooks encoded in the format of AA or AAX to DRM-free audios like MP3 or other universal formats. Then you can not only access Audible contents through your preferred players or devices but also store them in any place you like.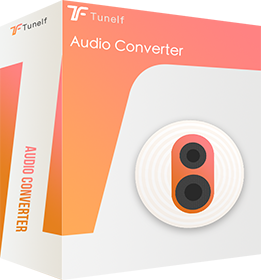 Key Features of Tunelf Audio Converter
Remove DRM protection from Apple Music, iTunes audios, and Audible
Convert Apple Music to MP3, AAC, and more for playing on any media player
Personalize the output audio parameters like the output format and bit rate
Converse the converted audio with the lossless audio quality and ID3 tags
Step 1 Import Audible files to Tunelf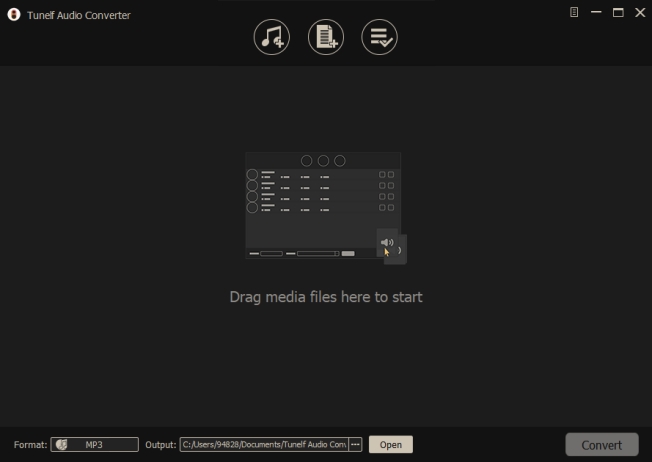 Once launching Tunelf Audible Audiobook Converter on your computer, you can drag and drop your titles downloaded from Audible to the conversion interface or click the Add Files button at the top of the interface to choose the titles you want to convert.
Step 2 Choose output format as MP3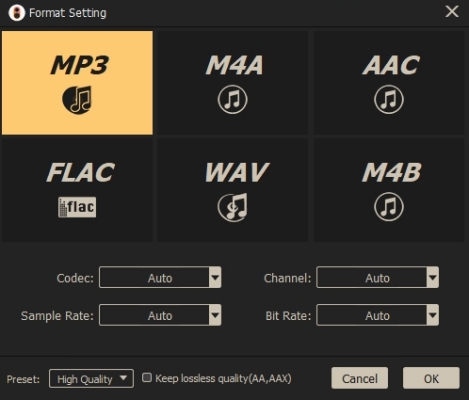 To set the output format like MP3, you need to click the Format panel at the bottom right of the main interface. It will pop up a new window where you can choose MP3 as the output format and customize other audio parameters including bit rate, sample rate, audio codec, and channel for ensuring the output audio quality.
Step 3 Convert Audible books to MP3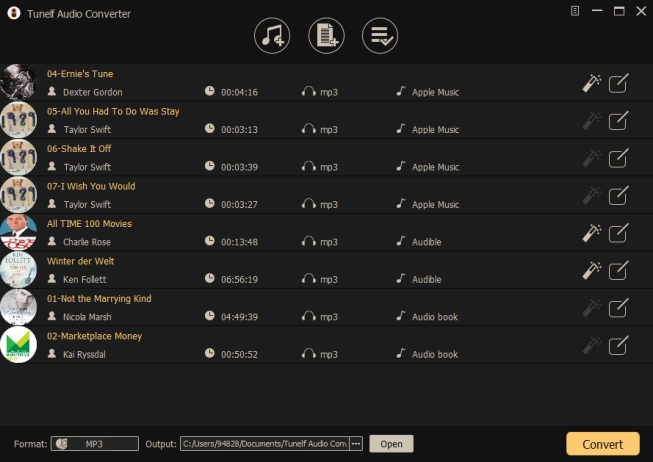 Now just click the Convert button at the bottom right of the main interface then Tunelf program will start to remove DRM from Audible and convert Audible to MP3 and save them to your specific folder. After conversion, you can hit the Converted icon to browse all the unprotected Audible MP3 books.
Except for handling the conversion of Audible books, you could also use the tool to split your books into smaller parts by chapters, time length, or averagely. Just click the Editor icon at the rear of each book before starting the conversion.
Step 4 Set Audible sleep timer on Spotify
After downloading Audible audiobooks offline, it's easy to listen to these converted DRM-free files on multiple devices without problems. Considering the feature to set a sleep timer, music streaming services like Amazon Music, Spotify, and Apple Music are regarded as optimal options. Here I'll show you how to set a sleep timer on other players with Spotify as the example.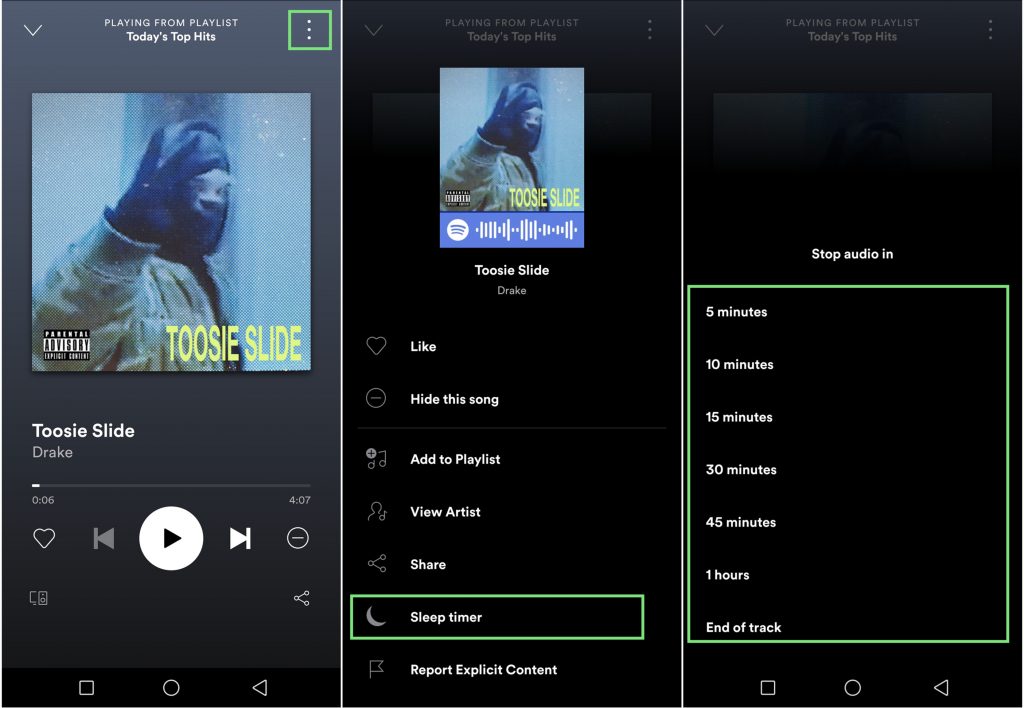 Step 1. Open the Spotify app on your computer and go to Settings > Local Files.
Step 2. Next, choose Show Local Files and then click ADD A SOURCE to locate the folder where the converted Audible books are stored. Once finished, you can listen to Audible on Spotify now. If you'd like to listen to Audible books through Spotify on your phone, just sync them to your phone.
Step 3. Launch the Spotify app and log in to your account. Now tap on the title you want to play and then select the three-dots icon.
Step 4. Select the "Sleep Timer" button and set the time length you want.
Then you can listen to Audible and set the sleep timer on Spotify as well.
---
Final Words
To set Audible sleep timer on multiple devices, you can check the above methods. However, when sometimes the Audible sleep timer not working, you'll need an efficient tool – Tunelf Audible Audiobook Converter. With this one-click solution, you can play all Audible audiobooks on other players without limitations. Then you can set your desired time on other players when you listen to your audiobooks on the bed or before falling asleep. Now go to set your sleep timer for Audible books and fall asleep along with your favorite audiobooks.
---
---