Speaking of music streaming services, we often see names like Spotify, Amazon Music, Apple Music and etc. However, the enduring landscape of those major companies holding the leading role is changing, and a new tide appears. More and more people are using Deezer to listen to their favorite music tracks. Since Deezer prevails in the Hi-Fi music quality for streaming, it might be the best option, to some extent, to enjoy high-quality music for better performance. There's still a problem emerging when streaming: Deezer not working occasionally.
Many people are asking about the methods to fix the Deezer app not working. They tried their best to find the solution, however only culminated in failure. Do you encounter the same issue? What's wrong with it and how to fix it? Don't worry, you'll get the best answer for your problems, check below!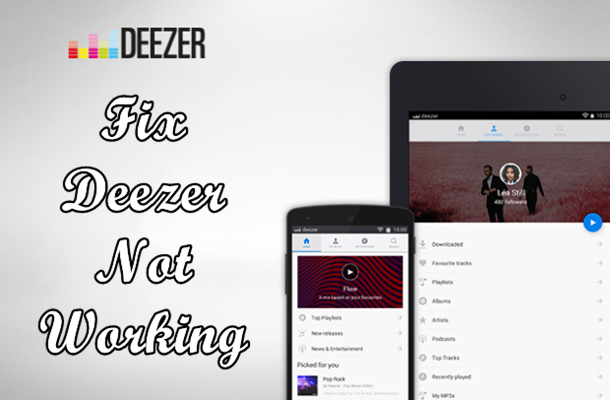 ---
Part 1. Why Is My Deezer Not Working?
Though the Deezer app is an excellent app with well-built features and functions, it may also malfunction or not work due to multiple various reasons. We can't tell what the accurate problem your device or Deezer app suffers, but you can take the below reasons as references.
1. Your internet connection including VPN is not working.
2. You're running out of storage space on your device.
3. Software bugs or errors on your device or the Deezer app.
Given the possible reasons, we've made a clear and detailed guide in the following chapters. With regard to the different procedures on iOS and Android devices, we've specified the reasons into two classes. You can go to the type your device belongs to directly and get your puzzles resolved.
---
Part 2. How to Fix Deezer Not Working (for iOS)
If you're an iOS user, then the following methods may be helpful for your issues, please read below carefully. We've collected the workable solutions on the internet and perhaps your Deezer app will not suffer from failure if you try these methods.
1. Restart the Deezer App on Your iPhone
Restarting the Deezer app will remove the possible small glitches when there is. Next, I'll show you how to close and restart the Deezer app on your iPhone.
1) Swipe up from the bottom to the middle of your screen and the App Switcher comes out.
2) Find the Deezer app and swipe it up to close the app.
3) Restart your iPhone to apply these changes and your iPhone will get a refresh too.
2. Update Deezer to Its Latest Version
You have to make sure your Deezer app is available for your iOS devices. Check it and install the latest version of the app.
1) Go to the App Store from your iPhone.
2) Type in "Apple Music" and search for it.
3) Select Apple Music from the results and select "Open" to enter the detail page.
4) If you see a new version available, tap on the "Update" button to install it.
3. Delete and Reinstall the Deezer App
A clean reinstall will solve many errors in the operating software. Unlike restarting, a clean reinstall will delete all the app cache of the app and offer you a new one. Some files or data which are corrupted may result in this issue. After reinstalling, the problems that may exist will go with the old one. Now you can delete the Deezer app and download it from your App Store. Then log into your Deezer account, then the problem may be cleared.
4. Update Your iOS System
In some specific circumstances, the iOS version influences the performance of an app on your device. Thus, it's time to check your iOS system. You can go to Settings on your iPhone and go to General > Software Update to set up.
5. Check and Reset Your Network
If your Deezer app remains not working after applying the above methods, then you may need to consider the internet connection problems. Here're the steps to check and reset your network settings on your iPhone:
1) On your iPhone, go to Settings > General > Reset > Reset Network Settings.
2) Enter your device passcode and confirm the choice to reset the network.
3) Then your Wi-Fi networks and server settings will be deleted after this action.
If you're using VPN, you can also reset it by the following steps:
1) Go to Settings on your iPhone and go to General > VPN.
2) Tap on the VPN you're using and turn it off.
3) If the VPN keeps turning back on after being turned off, go to Settings > General > VPN. Then locate your VPN provider and select Delete VPN.
---
Part 3. How to Fix Deezer Keeps Crashing or Not Working (for Android)
If you're using an Android device, you can take a look at the following methods.
1. Force Stop the Deezer App
When the Deezer app not working or didn't respond, try to force stop and reopen it. Just open Settings on your Android phone and locate and select the Deezer app. Then tap Force Stop to close it.
2. Check Your Deezer Update
The latest version of Deezer will solve many more problems than the older ones. Now open the Google Play Store on your device and search for Deezer. Then open its detail page and tap Update to install the new app if there is an available one.
3. Clear App Cache and Data on Deezer
When you don't have enough storage space for streaming music, you'd better clear some unnecessary caches and data to leave room for the Deezer app. Follow the steps below:
1) From your Home screen, tap the Settings icon to enter the settings app.
2) Under Apps, locate the Deezer apps and click on it.
3) Select Storage > Clear Data to delete both data and cache of the Deezer app.
4) After then, relaunch the Deezer app to see if it works well.
---
Part 4. Ultimate Way to Stream Deezer Music When It's Not Working
However, there're some times when the common fixes above cannot solve your problems properly. It's time-consuming to wait for official help or a reply from Deezer. And the DRM protection codes cast a shadow over streaming Deezer tracks onto other platforms. If you're undergoing this situation, don't worry, here comes the best method to remove the troubles and limits away. We strongly recommend you use this great tool – Tunelf Deetrack Music Converter.
As a professional and efficient music downloader for all Deezer users, Tunelf Deetrack Music Converter considers what users are concerned about most and designed this software to make Deezer music streaming more convenient on more devices. Thanks to the innovative technology, Tunelf enables users to decrypt music tracks from Deezer and convert them to MP3, FLAC, and other popular formats with lossless quality. Meanwhile, the ID3 tags of the music will be retained as well. After conversion, you don't need to worry about the app not working anymore as you have saved them locally. You can stream anywhere anytime you want.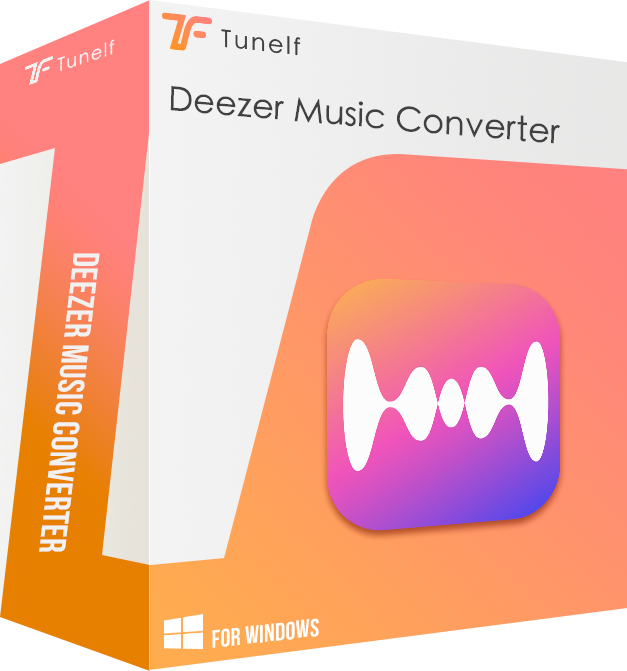 Key Features of Tunelf Deetrack Music Converter
Download Deezer songs, albums, playlists, podcasts, and radio
Convert Deezer music to MP3, and other audio formats in batches
Keep Deezer music tracks with lossless audio quality and ID3 tags
Remove ads and DRM from Deezer music at a 5× faster speed
---
Summary
When you come down with Deezer not working, don't panic! This post offers many feasible methods to help you out. And to remove the restrictions on Deezer forever, you'll need Tunelf Deetrack Music Converter to stream Deezer music anywhere.
---
---