For music streaming, a crossfade is a basic function or feature for people can take advantage of. Many apps like Spotify and Apple Music are all equipped with this or similar features. And a lot of people are wondering if this can be realized on the Deezer app. I guess anyone who loves music would like to set Deezer crossfade because there is always a silent period when one song ends and another song starts to play, which leaves a silent gap between each song. After setting the Deezer crossfade, you can listen to music songs better and without stopping. It seems to be a fantastic experience, isn't it?
Therefore, is there a crossfade feature on the Deezer app or not? If yes, how to enable it? This is exactly what we're going to discuss in the following paragraphs. If you take a great interest in setting the Deezer crossfade, keep reading this article.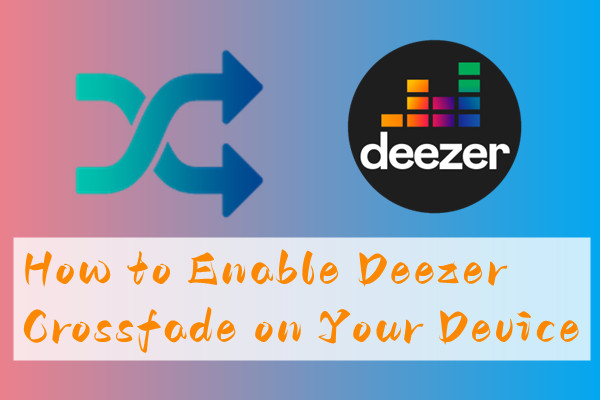 ---
Part 1 Can I Set Deezer Crossfade on My Devices?
Well, if you type in 'Deezer crossfade' in google chrome or via any browser, you can easily see the complaints and queries all around, whether in Reddit, in other forums, or on websites. Especially, on the Deezer Community website, this has been mentioned year by year: add the Crossfade feature for Android and Deezer Desktop app. Yes, the Deezer crossfade is only available on iOS devices now and cannot be used on Android or desktop users. So far, only iOS users and some Android Beta users are able to enjoy it. And for the steps to set Crossfade Deezer on iOS and Android Beta versions, check Part 2. What about people who use the Deezer desktop app? If you're unfortunate in this case, don't be negative, please move to Part 3 as we'll explore the possible efficient way.
---
Part 2 How to Enable Crossfade Deezer on iPhone/Android
As far, as we've known two official devices Deezer has offered for users to enjoy music songs without stopping. One is an iOS device, the other is an Android Beta device. All you need to do is to enable the crossfade feature on them.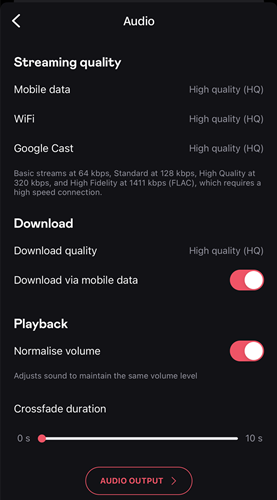 Enable Deezer Crossfade iPhone
As Deezer officially launched the crossfade function on iOS devices, it is the simplest yet most efficient way to get your songs playing with gapless playback. If you're holding an iPhone, look no further, just follow the steps below:
1. Open the Deezer iOS app and select Settings which is located at the top-right corner.
2. Tap Audio and scroll down to the bottom.
3. Here you can see the crossfade duration section.
4. Drag the slider to adjust the crossfade period you want.
5. To disable it, adjust the crossfade slider to zero.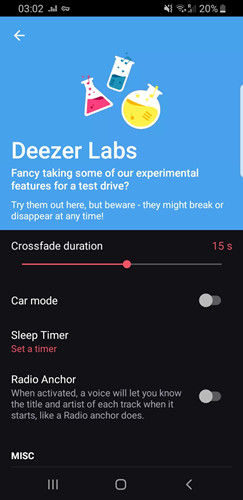 Enable Deezer Crossfade Android
Deezer has also created a testing Android Beta version for Android users several years ago. But this is not a released app for Deezer, but an unreleased and testing version from Deezer. In this version, you're able to use the new features which are not released on the Deezer Android app. But since this is a testing mode, it is not stable and only some Android users can use it. If you'd like to try this method, do as follows:
1. First, you should download the testing version (Android Beta version) of Deezer on your Android phone and follow the instructions to install it.
2. Launch the Deezer app and go to Settings > Deezer Labs.
3. From here on the top, you'll see an option called Crossfade Duration.
4. Drag the slider to adjust the transition time.
Remember, not all Android devices support this feature. So, it's possible that you'll find this method is not workable after the above steps. But, no worries, there is still a great alternative solution available to enable Deezer crossfade on your Android and desktop. For what it is, check the next exclusive part.
---
Part 3 Tips: Set Deezer Crossfade Android/Desktop
After reading the above methods of setting Deezer Crossfade on iOS and some Android Beta devices, a question then comes out: What about Deezer crossfade desktop and other Android devices which do not support this? Well, hope is on the way! Though we cannot enjoy this feature through the Deezer app officially, we can still utilize other approaches to get to the point. There are efficient tools available like Tunelf Deetrack Music Converter to download and remove DRM from Deezer, then transfer them to Spotify to enjoy the crossfade service.
Tunelf Deetrack Music Converter is a powerful and professional music downloader and converter for all Deezer users to save Deezer songs. Tunelf program supports FLAC, MP3, AAC, WAV, M4A, and WAV. And it can handle the conversion of Deezer songs at a 5× faster speed. What's more, it can keep the original sound quality and ID3 tags. So, if you're downloading the Deezer tracks with Hi-Fi high-quality, you will surprisingly find that the music quality will be 100% preserved after conversion.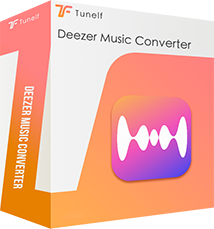 Key Features of Tunelf Deezer Music Converter
Keep Deezer songs with the lossless audio quality and ID3 tags
Remove DRM and ads from Deezer music after the conversion
Download Deezer songs, albums, playlists, podcasts, and radios
Convert Deezer music tracks to MP3, FLAC, and more in batch
Freely customize lots of parameters like format, bit rate, and channel
Tutorial: How to Bypass Limits to Download Deezer Tracks Locally
Tunelf Deetrack Music Converter is an easy-to-use yet effective software to convert Deezer music to MP3 or other mainstream audio formats. Once saved the MP3 local files, it'll be a piece of cake to stream them on multiple devices. Now you should download Deezer songs locally so that you can move them to Spotify for playing. Install the Deezer app and Tunelf software on your computer, then try the following steps.
Step 1 Import Deezer Files for Converting Them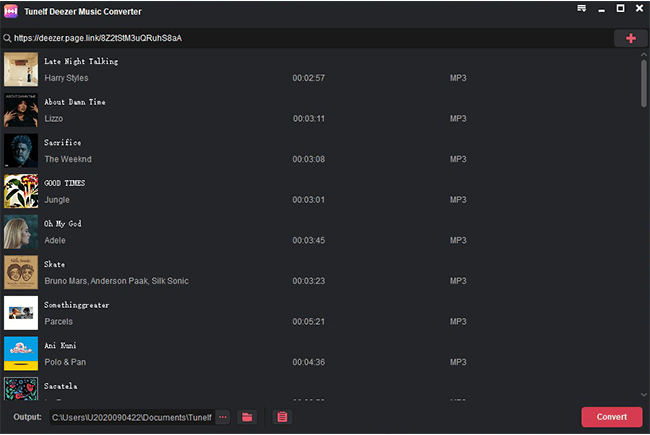 First, you need to launch Tunelf Deetrack Music Converter and sign up. When you enter the program, it will open the Deezer app at once. Now browse in your Deezer library and find the songs you want to download. Simply importing Deezer songs, albums, or playlists to the converter by copying and pasting. And then they will show up in the conversion list.
Step 2 Configure the Output Format and Audio Parameters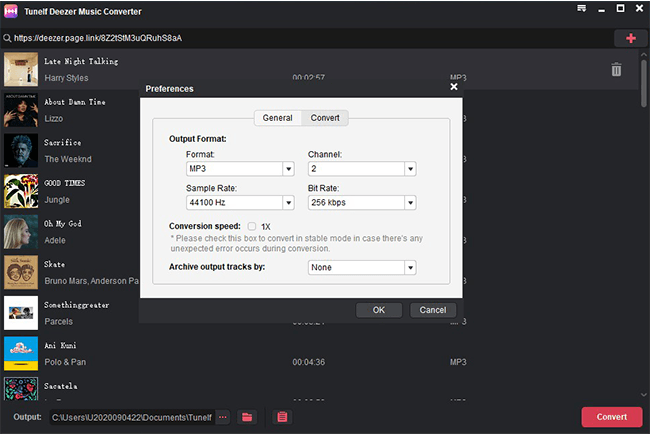 Now to customize the output audio settings, you can go to the menu bar located at the top-right corner and select Preferences > Convert. Tunelf lets you convert Deezer songs to MP3, WAV, FLAC, M4A, AAC, and M4B. And you can also adjust the audio parameters such as sample rate, and bit rate to perform better.
Step 3 Free Deezer Music Limits within A Click
Once confirmed your options, click the Convert button to start your conversion. Wait for a while until finished, and then click the Converted panel to check your converted history. Now congratulates! You've downloaded Deezer tracks in your local folder successfully. Then it's easy to stream them on multiple devices you want.
How to Transfer Music to Spotify to Set Deezer Crossfade Desktop/Android
Now the converted Deezer files are saved on your computer. You can upload or transfer Deezer music to Spotify to enjoy the crossfade feature on Spotify. Before that, let's see how to import local files to Spotify:
First, Launch Spotify on the computer, click Edit, and scroll down to Preferences (for windows users) or click the top Spotify and select Preferences (for Mac users). Then find Local Files and select ADD A SOURCE to navigate to your converted Amazon Music files and tap OK. Now you'll find them in the category of Local Files on Spotify.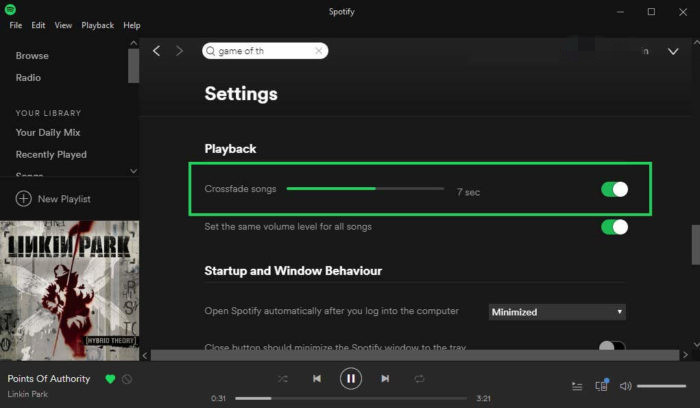 After transferring, you can click the down arrow in the top-right and select Settings on the Spotify desktop app. Then go to SHOW ADVANCED SETTINGS and toggle the Crossfade songs on. Finally, you can move the slider to select the crossfade length. If you're using an Android phone, tap the home icon, then tap the gear icon to open Settings. Under Playback, go to Crossfade. Finally, drag the slider to select the crossfade length.
---
Conclusion
Now with the comprehensive guide above, you can set Deezer crossfade on your multiple devices without trouble. Even though Deezer does not support you to crossfade on a desktop or some Android devices, tools like Tunelf Deetrack Music Converter will be of great help to download and transfer Deezer songs to Spotify to crossfade on a desktop. If you like this passage or if it did do a favor to you, sharing it with more people is much appreciated.
---
---