"This is very annoying and started happening to me a few days after the latest update. When starting the desktop app, it often stays on a black screen for a long time (longer than usual) and won't load anything for minutes. I often have to force close the app with the task manager. While it's on a black screen it often shows 0% processor usage and a low amount of MB. Is there any fix for this?" – from Spotify Community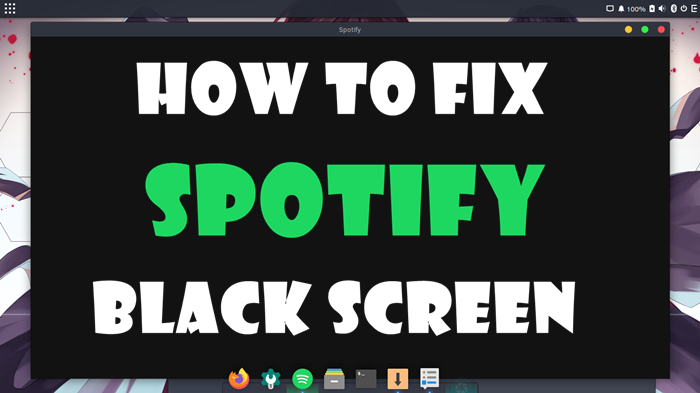 Is there anything more annoying than your Spotify staying on a black screen when you're trying to play music from Spotify? When you don't have a clue what's causing the problem, the result is double the frustration. It's a common issue that most users would encounter in the process of using Spotify to play music.
So, how to fix Spotify black screen issue? In fact, Spotify doesn't give an official method to help its users to solve this issue. If you still don't find a solution to Spotify app black screen, just follow these simple steps in this post. Here we'll find several methods to help you fix the issue of Spotify black screen.
---
Part 1. How to Fix Spotify Desktop Black Screen
Whether you meet Spotify black screen Windows 10 or Spotify black screen Mac, then the process of enabling your Spotify to the normal with the methods is as follows.
Solution 1. Check Network Connection and Restart Spotify
The most direct solution to Spotify's black screen is to check your network connection and then run Spotify on your computer again. So, just try to check the network connection on your computer by following the below steps.
For Windows: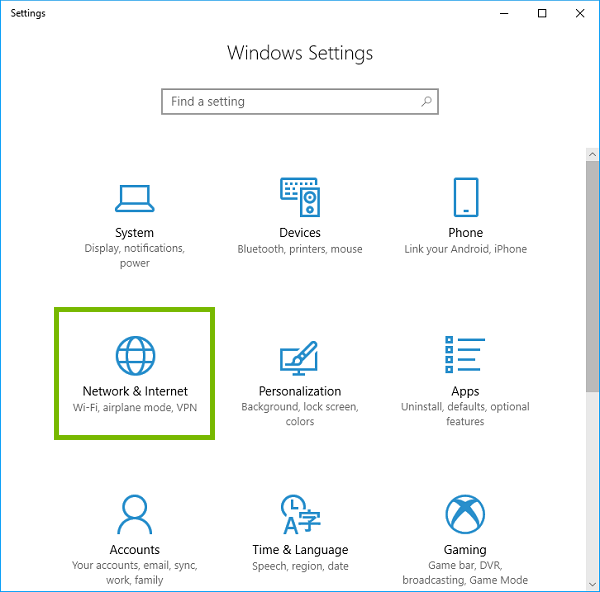 Step 1. Select the Start button then find Settings and click it.
Step 2. In the pop-up window, select Network & Internet.
Step 3. Choose Status and check the current connection status.
For Mac: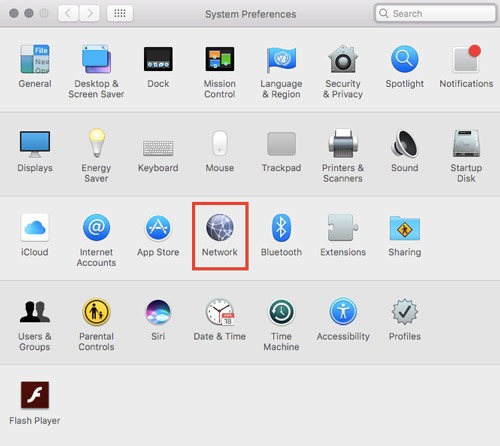 Step 1. On your Mac, choose Apple menu > System Preferences, then click Network.
Step 2. Select the network connection you want to check in the list at the left.
Step 3. Check the status indicator next to the connection and make sure it shows green.
Solution 2. Uninstall and Reinstall Spotify on the Computer
If your Spotify still stays at a black screen, the problem isn't an Internet connection on the computer and could be fixed with the reinstall. You could try to uninstall the Spotify app on your computer then reinstall it again. Here's the tutorial:
For Windows: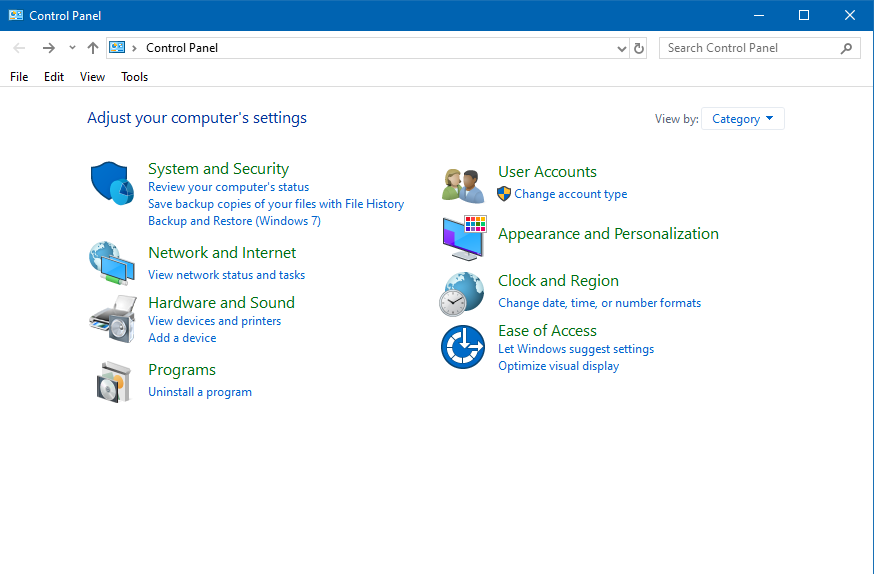 Step 1. Launch Control Panel on your computer by searching for it in your search bar.
Step 2. Click the Programs button and then click the Uninstall a program button under Programs and Features.
Step 3. Scroll down to find the Spotify app from a list of applications and right-click on the Spotify application then choose the Uninstall option.
Step 4. Then the Spotify app will be removed from your computer and you can launch Microsoft Store to install the Spotify app on your computer again.
For Mac:

Step 1. Locate the Spotify app by clicking Applications in the sidebar of any Finder window. Or use Spotlight to find the Spotify app, then press and hold the Command key while double-clicking the Spotify app in Spotlight.
Step 2. To delete the Spotify app, just drag the Spotify app to the trash, or select Spotify and choose File > Move to Trash.
Step 3. Then you're asked for entering the password of an administrator account on your Mac. This is just the password you use to log in to your Mac.
Step 4. To delete the Spotify app, choose Finder > Empty Trash. Then try to log in to Spotify with your Spotify account again and your problem will be solved.
Step 5. Navigate to Spotify's official website and try to install the Spotify application on your computer again.
Solution 3. Disable Hardware Acceleration on Spotify
The settings of Hardware Acceleration on Spotify also influence the use of your Spotify. To fix this black screen issue, you could simply disable Hardware Acceleration within the app with the below steps.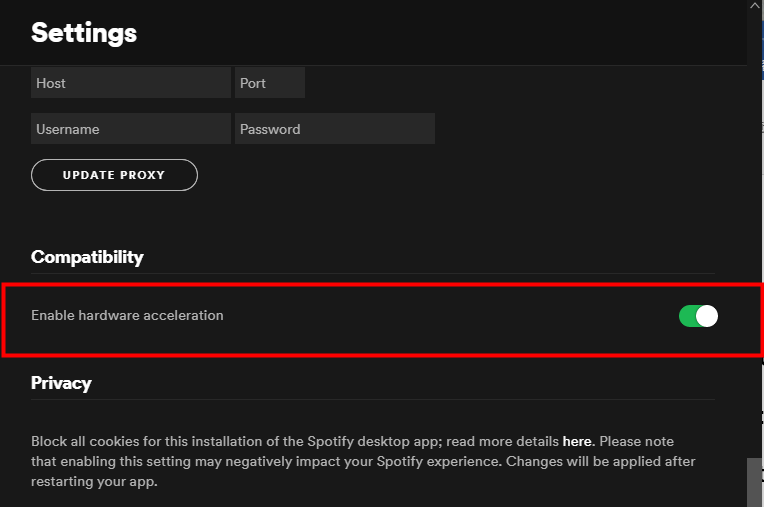 Step 1. Launch Spotify on your computer then click your account name.
Step 2. Select Settings and you'll enter into a new page on Spotify.
Step 3. Scroll download to the bottom and click SHOW ADVANCED SETTINGS.
Step 4. Find Enable Hardware Acceleration and go to turn it off.
Solution 4. Delete Spotify AppData Folder on the Computer
Sometimes, you could focus on the AppData folder of Spotify on your computer. If there is an error with the AppData folder, your Spotify would black screen. To enable Spotify to return to normal, just delete the AppData folder in the Spotify application.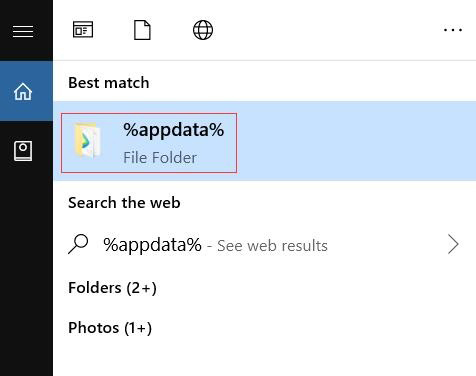 Step 1. Go to "C:\Users\#USERNAME#\AppData\Local\Spotify" in your file browser.
Step 2. Find the AppData folder in the Spotify application then delete this folder. Or you can directly search for this folder to delete it.
Solution 5. Remove Redundant Spotify Processes
Except for deleting the AppData folder, the redundant process of Spotify on your computer could also make your Spotify become a black screen. If you launch many Spotify apps at a time, you could try to remove redundant Spotify to fix the black screen issue.
For Windows: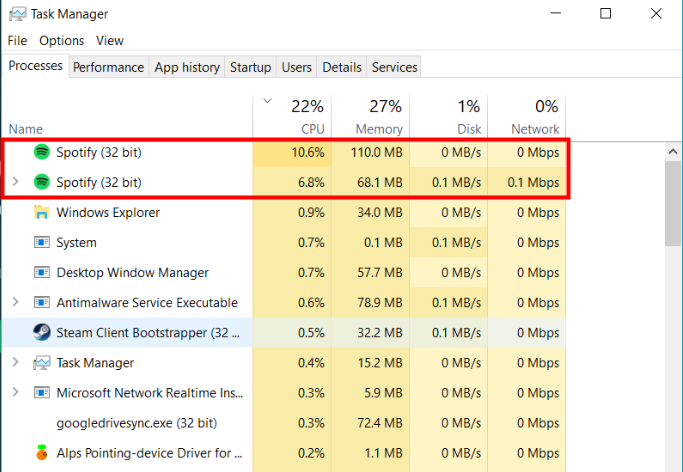 Step 1. Press "Ctrl-Shift-Esc" to open the Task Manager then click the Process tab.
Step 2. Right-click Spotify and select End Process in the task list of apps.
Step 3. Click End Process again in the confirmation window.
For Mac: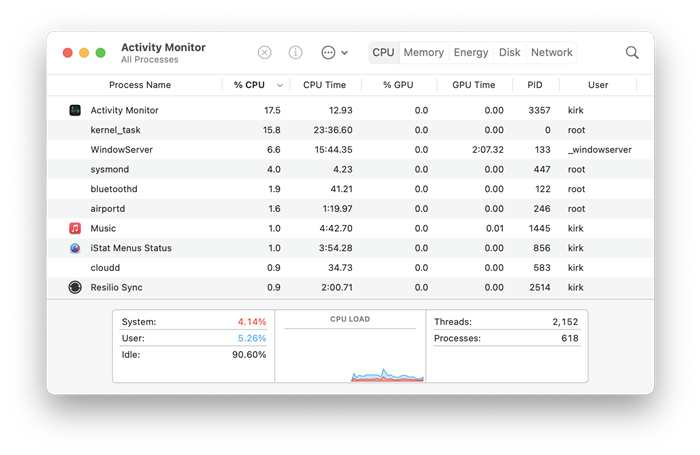 Step 1. Press Command + Space or click Spotlight to search for Activity Monitor.
Step 2. In the Activity Monitor app on your Mac, under the Process Name list, select Spotify.
Step 3. Click the Stop button in the upper-left corner of the Activity Monitor window then choose Quit.
Solution 6. Check Windows Firewall or Antivirus Program
Windows Firewall is usually preinstalled in our Windows computer to protect the PC's safety and avoid being attacked by viruses. Perhaps, you have installed an antivirus application on your Windows 11 as well. However, these programs or firewalls may block Spotify. So, please check your Windows Firewall and move Spotify out of the block list if it is in.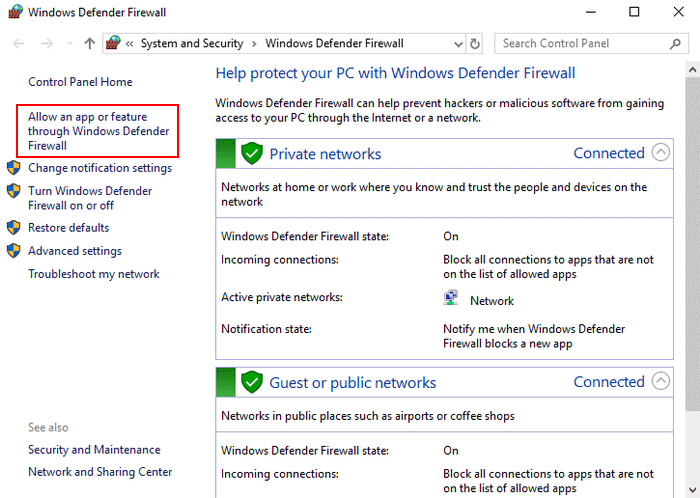 1. In the "Start menu" search "Windows security."
2. From the left sidebar of Windows security, select firewall, and network protection.
3. From the menu, select Allow an app through the Firewall.
4. It will show up a list of all the applications on your PC.
5. Select Spotify and add it to the list.
Solution 7. Use Spotify Connect to Access Spotify Music
In some cases, your Spotify blacks out on one device while working well on another one. To return Spotify to the normal, you could try to use the feature of Spotify Connect to enable your Spotify to work and play your favorite songs.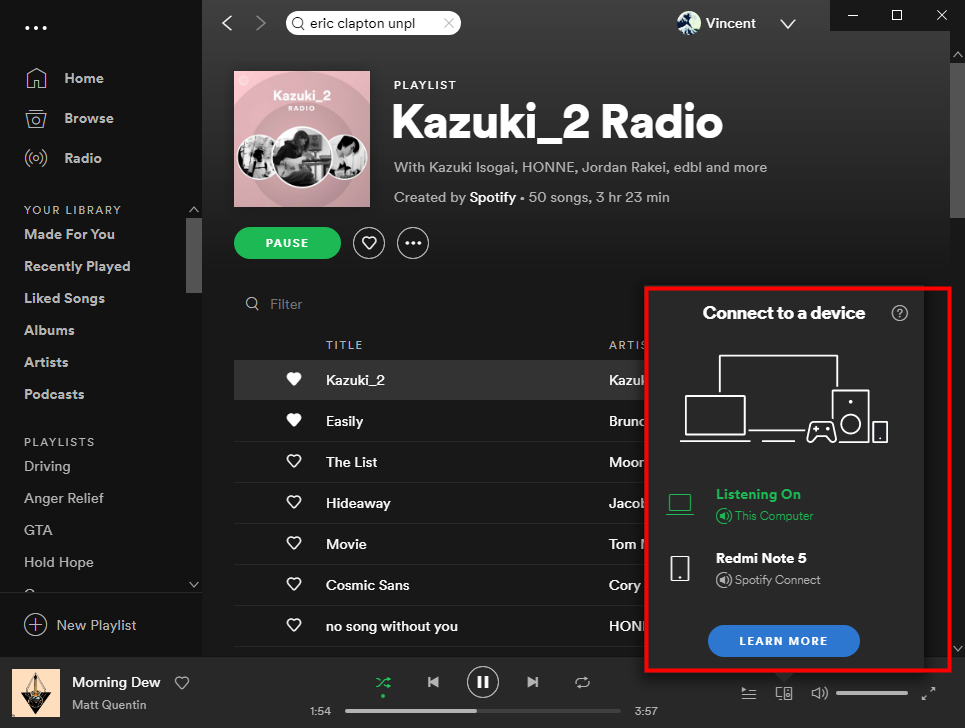 Step 1. Fire up Spotify on your phone and computer.
Step 2. Click the Connect button on Spotify for mobile or desktop.
Step 3. Select a device to listen to songs from Spotify.
---
Part 2. How to Fix Spotify Web Player Black Screen
When users find that Spotify opens to a black screen, then they will go to launch the Spotify web player for playing. However, there also exists the Spotify web player not working black screen issue. You may have tried logging in and out or have restarted the web version on the browser, still, the problem remains unsolved. In this case, you can try to solve this problem by following the solutions below.
Solution 1. Update Browser
When your browser is out of date, there will happen lots of problems with the browser. In this case, you can go to check whether your browser is in the latest version. If not, go to update it to the latest version for fixing the issue. Now let me show you how with Google Chrome.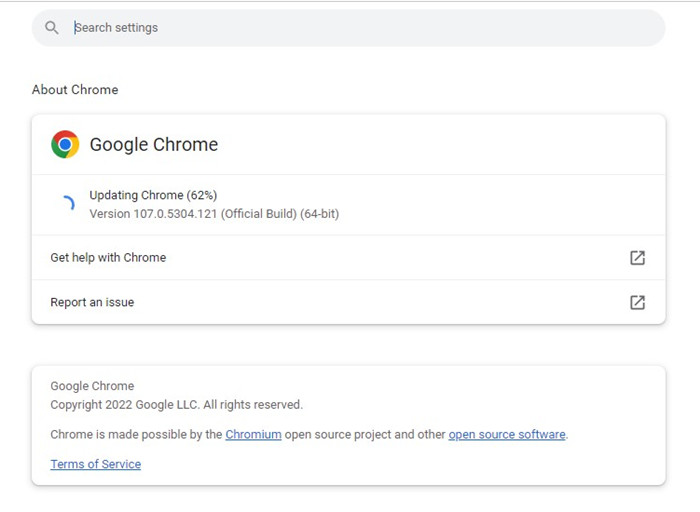 First, open the Chrome browser and click on the three-dot icon located at the upper-right corner to open the menu. Second, in the drop-down menu, select Help > About Google Chrome. It will automatically check the updates of your Chrome. If there is, you can see the Install Now or Relaunch button, and click it to update.
Solution 2. Clear Browse Cache and Cookie
Clearing the cache and cookie on the browser is a helpful way to solve the black screen in the Spotify web player. Here shares how to clear browsing data on your Google Chrome.
First. Launch the Chrome browser on your PC, then click on the profile icon at the top-right corner. Next, go to Settings and click on Privacy and security. Here you can clear your browsing data on Chrome browser.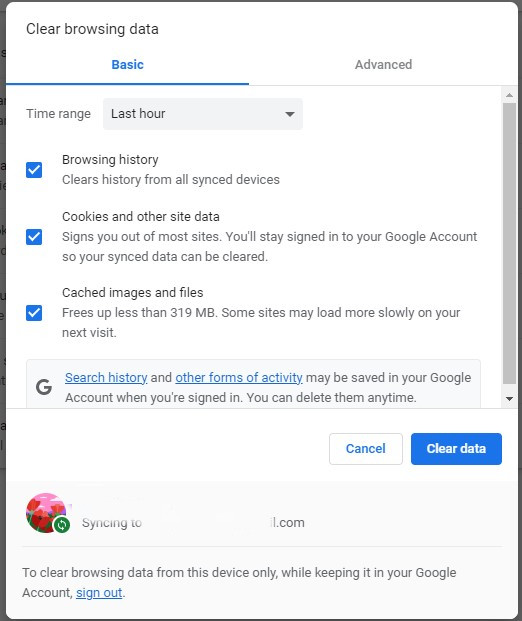 Solution 3. Disable Extensions
By installing various extensions, you can enjoy lots of features with your browser. But the extension could be responsible for Spotify web player black screen. If you stream Spotify music through the Spotify Web Player, this solution is applicable. Below shows how to disable extensions in a Chrome browser.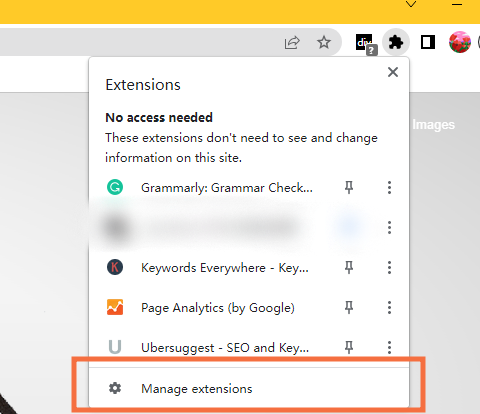 Step 1. Open the Google Chrome browser and click the three-dot icon at the top-right corner of the browser.
Step 2. In the drop-down menu, select More tools > Extensions. Or you can click the piece icon to open the Extensions menu directly.
Step 3. Here you can find the problematic plugins or extensions and disable them.
Solution 4. Check Spotify Ad Blockers
For Spotify Free users, you would listen to Spotify music with ads. Without a doubt, you can remove ads from Spotify by using an ad blocker. However, the Spotify ad blocker would interrupt the running of the Spotify web player. Then you can keep your ad blocker disabled.
---
Part 3. How to Fix Spotify Black Screen Android/iPhone
If you are experiencing the problem of Spotify black screen on your smartphone, you can also resolve it easily. The problem could be caused by several reasons, such as the version of Spotify or the storage space on your phone. Now try the following solutions to fix it immediately.
Solution 1. Delete and Reinstall Spotify
The first method is to delete the Spotify app on your phone. After that, you can install it on your device again. Sometimes, it can quickly solve some common issues with Spotify.
Solution 2. Log out and Log in on Spotify
Another method is to log out of your Spotify account. After that, close the Spotify app and open it again then log in to your Spotify account again.
Solution 3. Clear Cache on Spotify
When you have been listening to music on Spotify for a long time, there will be lots of listening caches. Sometimes, it will affect the use of Spotify and cause some issues such as Spotify black screen. Then you can go to clear cache on Spotify. Simply tap Settings and then select Clear cache.
Solution 4. Update the Spotify App
As Spotify often releases a new version for enhancing the app, you need to update it frequently to ensure that it can run well on your device. If the Spotify app on your device is out of date, you cannot enjoy those new features. Also, there would happen the problem of Spotify black screen.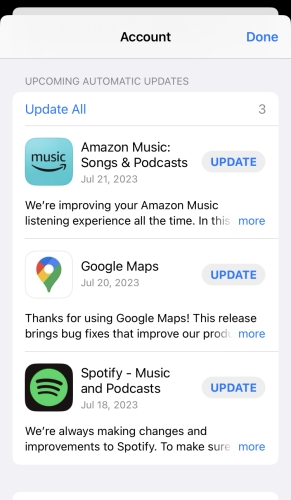 On iPhone: Open the app store and find your 'Updates' tab in the bottom right. If Spotify is listed there, then you should tap UPDATE.
On Android: Search for Spotify in the Google Play Store. If there is an update available, you can see an update option on the app's page. Click it to download and install the latest version.
Solution 5. Free up Storage Space on Phone
The Spotify app needs at least 500MB of free space for it to run smoothly. If your device doesn't have enough space, Spotify is showing a black screen. Thus, you can try deleting some files or apps on your device and restarting your device.
Step 1. Launch the Spotify mobile app and tap Settings at the upper-right corner of the Home Screen.
Step 2. In the Settings page, scroll to Storage > tap Clear Cache.
Note: On an Android device, you'll need to confirm once you tap the Clear Cache button.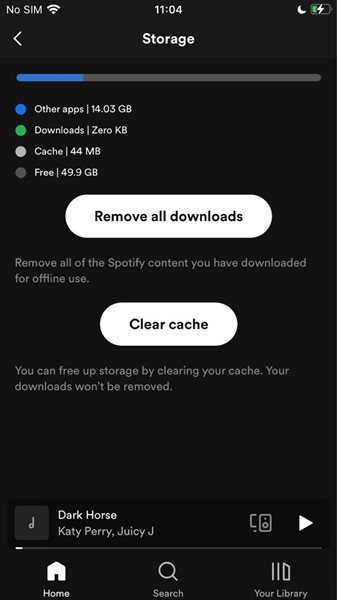 Solution 6. Close and Restart Spotify
The easy way is to close the Spotify app on your device. Remember to close the app thoroughly in case it runs in the background. Then restart it on your device and check whether the issue is solved on your device.
---
Part 4. Ultimate Solution to Spotify Application Black Screen
Still, bothered by Spotify's black screen on your Windows or Mac computer? You could try to adopt a different method, that is, to use a third-party tool called Tunelf Spotibeat Music Converter. It is an easy-to-use yet professional music downloader and converter for Spotify users. With this tool, you can download music from Spotify to six universal formats.
Use Tunelf Spotibeat Music Converter to save unprotected Spotify music files, then you can transfer those downloads to other media players for playing. So, even though your Spotify stays on a black screen, you can still access songs from Spotify and listen to them on your device. Now download Spotify songs with Tunelf software in 3 steps.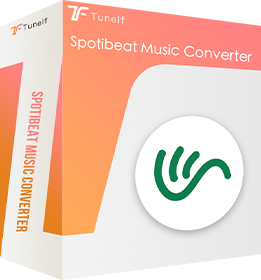 Key Features of Tunelf Spotibeat Music Converter
Download Spotify playlists, songs, and albums with free accounts easily
Convert Spotify music to MP3, WAV, FLAC, and other audio formats
Keep Spotify music tracks with lossless audio quality and ID3 tags
Remove ads and DRM protection from Spotify music at a 5× faster speed
Step 1 Add Spotify songs to Tunelf interface
Launch Tunelf Spotibeat Music Converter then it will load the Spotify app on your computer automatically. Navigate to your library on Spotify and select songs which you want to listen to. Then you can either drag and drop them to Tunelf interface or copy and paste the URL of the track or playlist to the search box on Tunelf interface.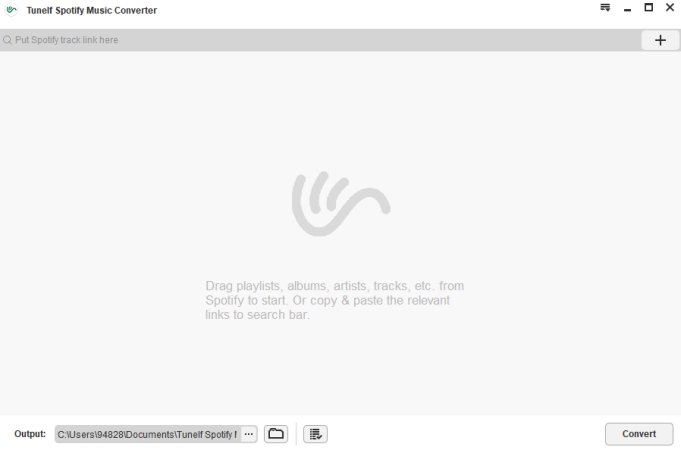 Step 2 Select the output format for Spotify music
Now you're required to complete the settings of the output audio. Just click the menu bar then choose the Preferences option. Switch to the Convert window, and you could choose the output audio format. Besides, you also could customize the bit rate, channel, and sample rate for better audio quality. Remember to click the OK button to save the settings.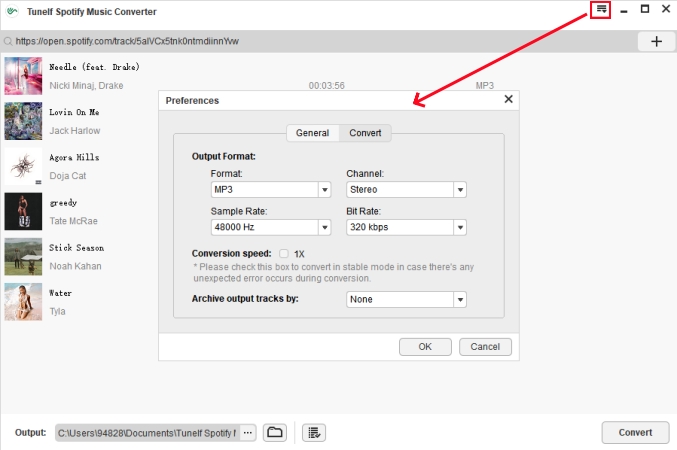 Step 3 Start to download music from Spotify
Back to the interface of Tunelf application then click the Convert button at the bottom right corner. Then Tunelf application starts to download and convert music tracks from Spotify to your computer. Once the conversion is made, you can browse all the converted songs in the converted history by clicking the Converted icon.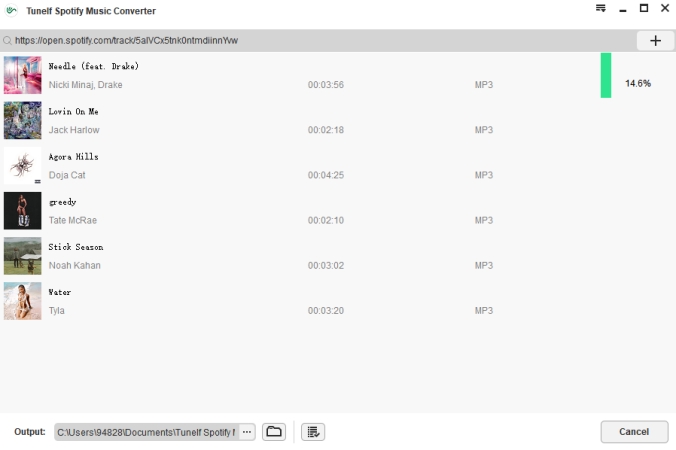 ---
Conclusion
The methods mentioned above are supported to address the Spotify app black screen issue with ease. If you've tried out all the solutions in the first part, you could seek help from Tunelf Spotibeat Music Converter. All the songs from Spotify can be downloaded by Tunelf software. Then you can play Spotify songs without the Spotify app and don't need to worry about the Spotify app black screen issue.
---
---