Nowadays, we're accustomed to music streaming while working, reading, jogging, or doing other things. Spotify is now been used by millions of people and reaches 170 counties or regions. However, that does not mean the contents of Spotify are available for users in each region. And you may find for some specific reasons, you're disconnected from Spotify at times, be it at work, studying at school, or under geo-restrictions. In this case, your Spotify is just been blocked. So, we need to unblock Spotify. Then how to do that? Don't worry. This article will share a full guide on how to unblock Spotify in several efficient ways.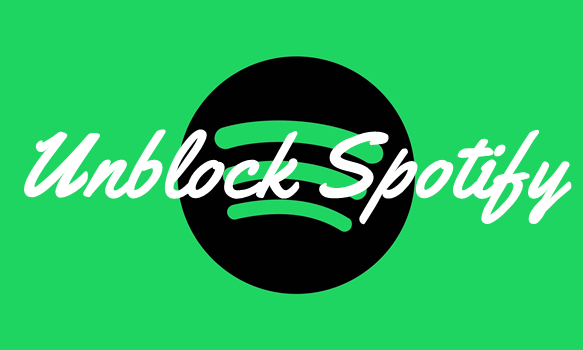 ---
Part 1. Why Is Spotify Blocked?
Generally, Spotify is blocked because of your IP or location issues. Due to country restrictions, Spotify is not available in all countries or regions. Therefore, you'll need to change your location when you're overseas.
However, there are still some other possible factors that can be the reasons why Spotify is blocked. For example, an organization uses firewalls to protect its security; a school blocks IP addresses to make its server work in a good status or some public network blocks specific apps or platforms when connecting to their network.
In such cases, what can we do to unblock Spotify? Well, you don't need to be stressed about the how-to procedures as they are easy for you to operate. Focusing on the factors issued above, I'll show you several feasible ways to unblock Spotify in the following parts.
---
Part 2. How to Unblock Spotify When You're Abroad
While if you're not a premium user, you can keep your location for 14 days. And after 14 days, you'll need to change your country location to make Spotify available for longer days. When you're traveling in a country and find Spotify not working or not available, you can use this trick to enjoy Spotify music streaming services. This method is quite simple. Please make sure you have an active Spotify account and then try the steps below:
1. Launch the Spotify app and log in to your Spotify account.
2. Click Account > Edit Profile.
3. Scroll down the list and choose Change Country.
4. Click ok to save the settings.
However, if you're the people who live in a country where Spotify is not available, then you need to check the next methods to help.
---
Part 3. How to Unblock Spotify at School or Work
For the reasons I listed above, besides the geo-restrictions, there are some more situations you can't use Spotify. To unblock Spotify and enjoy them anywhere anytime, you need to follow the steps below.
3.1 Choose the Web Player for Listening
This is the most straightforward and easy way to make Spotify music streaming service available. It is not workable for people who live in a country where Spotify is not available, but works for people who stay at school or workplaces that block Spotify.
By using the Spotify web player, you can unblock Spotify without the need to get administrator privilege. And you don't need to download any other files or apps on your computer. Just go to the Spotify web player, and log in to your account to enjoy beautiful music. Well, if the school or workplace has blocked the Spotify web player as well, then move to the next method.
3.2 Use A VPN to Unblock Spotify
VPN is a common and powerful way to bypass location restrictions. It's the virtual private network that creates a private network from a public internet connection. It hides your original location and makes it possible to access the internet resources without geo-restrictions. Here are the main steps:
1. Choose a safe and stable VPN.
2. Download and install it.
3. Create your account and log in.
4. Select a country that Spotify is available in and then connect to a server in this country.
5. Launch Spotify and enjoy your music.
3.3 Switch Proxy Server to Unblock Spotify
The proxy server works similarly to a VPN. But the difference is that the proxy server takes you to a new server with a new IP address, while the VPN just hides your original location. Generally, you can set this up from your Internet Settings or through third-party software. However, if you're willing to try this method, I have to make one thing clear – they're not stable and easy to be attacked. Please do not enter your personal information, payment code, or any other secure data when using. And you'd better choose paid software instead free ones to decrease the risks. Now if you have read the words above and don't mind the risks, you can follow the basic steps to set up a proxy server.
1. Find a proxy site.
2. Enter the domain name: https://spotify.com.
3. Select an IP address location if you can.
4. Click "Enter".
Note: Most schools prohibited the usage of proxy servers, so please do not use proxy servers at school in case of unexpected troubles.
---
Part 4. How to Download Spotify Music for Playing Anywhere
Here comes the great alternative method to listen to Spotify without limitations. This method will allow you to access Spotify music even if your Spotify has been blocked. This efficient way is to download Spotify music offline. You probably ask about can we download Spotify music? Well, Spotify doesn't offer an official way to download their music tracks for offline listening. In order to protect music copyright, Spotify music is always been encrypted by DRM format. Luckily, we have a workaround to make downloading possible. I'd like to recommend you a professional Spotify music converter – Tunelf Spotibeat Music Converter.
Tunelf Spotibeat Music Converter is specially designed to remove DRM from Spotify and download music for listening offline. Tunelf allows you to convert Spotify music to multiple audio formats, including MP3, M4A, WAV, FLAC, M4B, and AAC. During the conversion, your music quality will be 100% preserved as well as the ID3 tags. And after conversion, you will get the physical audio files in your local drive and keep them forever. Then you can freely enjoy your music!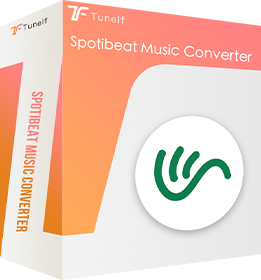 Key Features of Tunelf Spotibeat Music Converter
Download Spotify playlists, songs, and albums with free accounts easily
Convert Spotify music to MP3, WAV, FLAC, and other audio formats
Keep Spotify music tracks with lossless audio quality and ID3 tags
Remove ads and DRM protection from Spotify music at a 5× faster speed