Many people have grown accustomed to hearing soundtracks on just every digital show or TV program they watch. Having a piece of background music is very important on different occasions, such as video games, social gatherings, retail venues, and video blogs, and the most important is to include music in PowerPoint slides. To make your illustration more vivid during a presentation from slideshows, you could add Apple Music to PowerPoint to supplement your content to the audience.
If you have a lovely tune on your PowerPoint slides, be sure to have your presentation and demonstrations more attractive and impressive. While you may not know how to embed Apple Music in PowerPoint, the process of adding your favorite tunes or theme that goes along with your demonstrations is pretty simple. You can have all your music files added to your slides, but not Apple music. Read on and find out how to insert Apple Music into PowerPoint.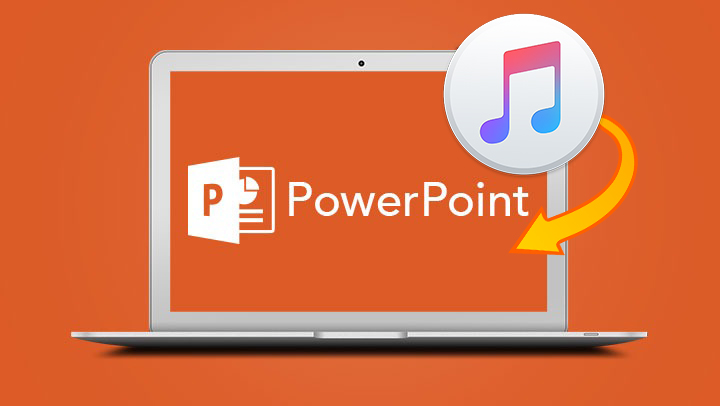 ---
Part 1. Can I Add Apple Music to Powerpoint Directly?
Powerpoint is a daily-used product in our studies and work. This powerful presentation program offers brilliant and rich features that make slide-making easy and beautiful. We often make slides to report our work, show original ideas, as well as, teach or train people. And when you're making a PowerPoint, background music can be an interesting part that consists of your slides. However, when you come across a song you preferred and try to add it to PowerPoint as the BGM, you'll only find that you can't insert Apple music to Powerpoint directly.
So why? Because Apple Music songs you've downloaded are encrypted with M4P format, they're only accessible within the Apple Music app. Here're the audio formats that Powerpoint supports. It is clearly shown that the M4P format is not included.

But don't be upset, that does not mean you cannot add your favorite Apple Music to PowerPoint. We now know that the M4P format is not compatible with Powerpoint, then we can try to change Apple Music M4P files to other audio formats which are compatible with Powerpoint. therefore, to do this, we need to remove DRM from Apple Music first. Now let's move to the next part to check the super easy tool.
---
Part 2. Method to Extract MP3 from Apple Music
Since the music tracks that you download from Apple Music and iTunes are encrypted in the format M4A or M4P. The M4P or M4A audio formats are not supported for use in PowerPoint slides. In contrast, the audio format you can use for your presentation is limited to MP3, WMA, WAV, AU, and more. In all these formats, MP3 is the standard audio format that many of you use. So, if you want to insert Apple Music into PowerPoint, you need first to convert your Apple Music or iTunes to MP3 format.
For you to convert Apple Music to MP3 formats, you should have a third-party tool for the conversion process. Tunelf Audio Converter, a powerful tool that can remove DRM encryption from Apple Music and iTunes, is the tool to go for. Besides, Tunelf Audio Converter is powerful enough to convert several audio formats that are rendered by Apple Music, iTunes, and Audible to other forms like FLAC, WAV, AAC, and the standard MP3.
What's more, Tunelf Audio Converter is very user-friendly since it has a much cleaner interface, converts audio files at a faster speed, and gets quality audio output with no sabotage in audio quality. Here are the key features of Tunelf. Then just follow the below steps to convert your Apple Music songs to MP3 format files.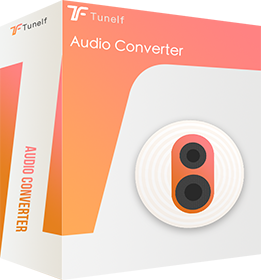 Key Features of Tunelf Audio Converter
Convert Apple Music to MP3, WAV, FLAC, AAC, and other audio formats
Remove DRM from Apple Music, iTunes audios, and Audible audiobooks
Preserve the converted audio with lossless audio quality and ID3 tags
Support the conversion of audio format at a 30× faster speed in batch
Video Demo: How to Use Tunelf Audio Converter
If you want to know how to use Tunelf Audio Converter to download Apple Music exactly, here's a video. You can follow the video to finish the conversion. Please download Tunelf Audio Converter on your computer before we start.
Tutorial: How to Convert Apple Music with Tunelf Audio Converter
The context guide below will tell you how to convert Apple Music for PowerPoint with Tunelf Audio Converter step-by-step. Let's have a look.
Step 1 Add Apple Music songs to Tunelf software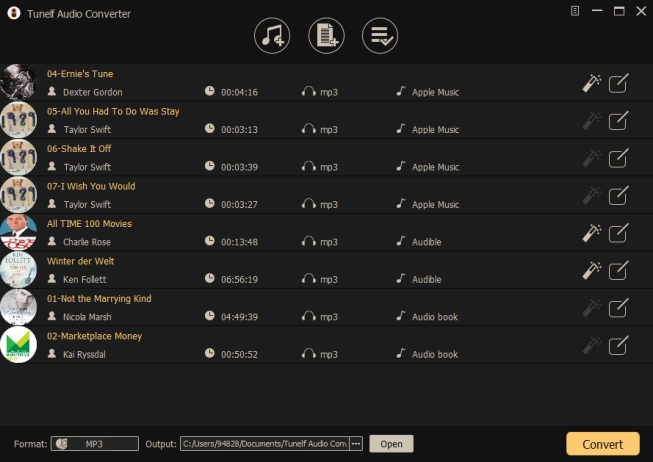 Launch Tunelf Audio Converter and click on the Load iTunes Library tab located at the top of the interface. Browse through your favorite songs and add them to the app for conversion. You can also add your Apple Music songs directly from your local folder by dragging and dropping them into the Tunelf app.
Step 2 Adjust the output audio parameters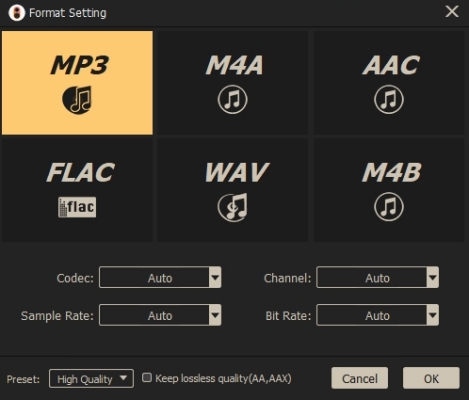 Click the Format panel, and on the pop-up that appears, you should set the output settings you want for your audios. While Tunelf offers many audio formats, select the MP3 format as the primary output audio format which is supported by PowerPoint. Some of the settings that you tweak are the sample rate, bit rate, channel, and code. Lastly, click on the OK button to close your pop-up window.
Step 3 Start to convert Apple Music to MP3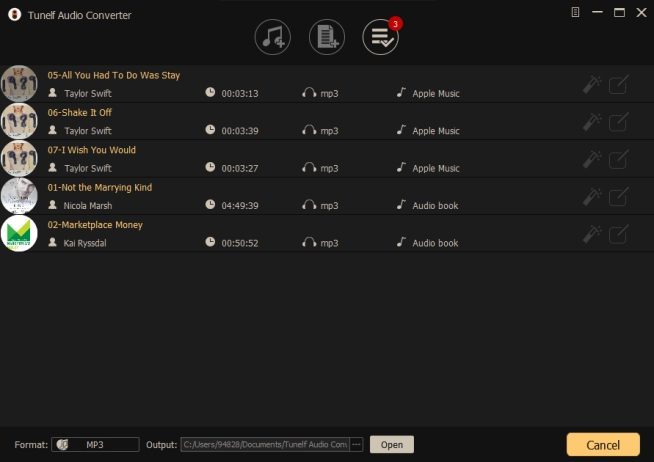 In conclusion to your conversion process, you need to click on the Convert button on your interface's lower right after selecting all your preferences. After you click on it, the conversion process from Apple Music to MP3 will initiate. When your conversion process is complete, proceed to click the Converted icon, and a new window will launch where you can browse and locate your converted Apple Music songs.
---
Part 3. How to Add Music to Powerpoint from Apple Music
With the help of Tunelf Audio Converter, you are one step away from adding your likable Apple Music to your slide presentations in PowerPoint and making your audience focus more on your demonstrations. Finally, after the conversion process is done, you can look at how to add Apple Music to PowerPoint.
Step 1. Launch PowerPoint and create a new project or open your project.
Step 2. At the top, click the Insert button on the bar. Then proceed to click the Audio button located on the far left of PowerPoint's interface.
Step 3. A pop-up window will launch after you click Audio. You can browse your converted Apple Music files and add them to PowerPoint.

Step 4. After adding your selected music file, click on the Playback button to format how your music will complement the slideshow.
Step 5. Here you can set the start and endpoint of music during the presentation. Then loop audio and start music once you launch your slide. Likewise, you can start music manually, fade your music in and out, and even select music to play across in all slideshows.
---
Conclusion
Now that you can convert your Apple Music files to MP3, adding Apple Music to PowerPoint is much simpler. Tunelf Audio Converter can convert Apple Music in simple steps. After the conversion, you can even add your songs from Apple Music or iTunes to other devices like SD cards and smart speakers, and much more for off-the-grid listening. Have your favorite music on the go.
---
---