Apple Music offers you over 50 million songs and had reached millions of users from 175 countries, almost everywhere. However, does that mean every piece of the song you can access? Unfortunately, there is still one problem that people have always mentioned – Apple Music song not available in region. You may come across this sentence that states "This Song Is Not Currently Available in Your Country or Region." What does it mean? As you can see through the words, it means the songs or albums no longer have streaming rights in your current country or region. In this post, I'm going to show you some workable solutions to help you fix the Apple Music song not available in region issues and provide the best alternative method for you to enjoy Apple Music.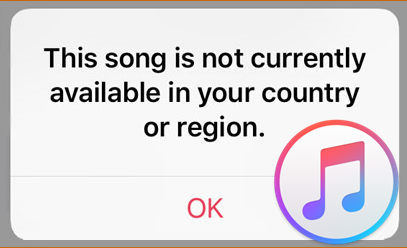 ---
Why Is Apple Music Song Not Available in Region?
If you find that some songs in your Apple Music library have suddenly become grey and cannot play on your iPhone, Mac, or iTunes on Windows, etc. The reasons might be as follows:
Reason 1. This song is not licensed by your country or region
This solution cannot suit most people, but can only explain in the following circumstance. Sometimes, the song cannot be played just because you are on a travel or using a VPN. Honestly, Apple Music has reached 175 countries. However, that does not really true, there are still some exceptions for some reason. And music restrictions are different due to policies in some countries.
Reason 2. Apple Music cannot match this song to its database
If you add your original audio files or edited music, Apple Music may not match the files to its database, so this song will be regarded as not available in your country or region.
Reason 3. There is a bug in Apple Music or iTunes updates
In this situation, it means Apple Music might release a bad software update. It is common to have installed the bad update version and disable you to play music on your device.
Reason 4. The older song has been edited to a new version on Apple Music
If you find an older version of a song has turned grey and cannot play anymore, you can check the Apple Music to see if it has released a new version, so this new version has replaced the older version. You can remove the old tracks and add the new version song to your music library to listen to it.
---
How to Fix Apple Music Song Not Available in Region
If you find Apple Music not available in your country, there are different reasons to lead this, please read the article carefully.
Solution 1. Turn off the VPN
If you have listened to the affected song before and it suddenly turned grey and cannot be played, it must be the reason. Cause different policy and licensing circumstances in some countries or regions, the song is not available in these selected areas. If the song is not licensed to the country your VPN connection is routed to, then the error will appear whenever you play this song. You can just disable your VPN from the iPhone Settings menu.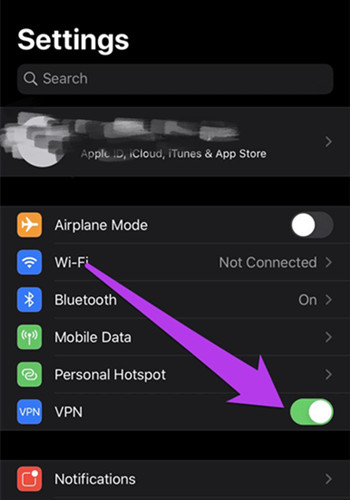 Solution 2. Remove and Re-add the Song to Your Library
If you just can't play a particular song, perhaps you can try this method. Just delete the song and re-add it to your library. It had helped some people with this problem.
Solution 3. Quit All Apps and Restart Your Device
In some cases, your phone can be overloaded and have difficulty playing. Just exiting all of your applications and turning off your device can solve some common software errors. You can try to fix the issue.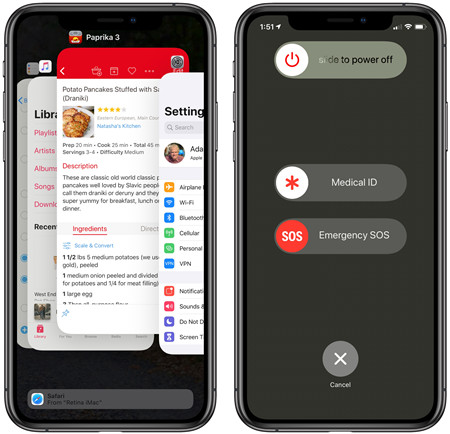 Solution 4. Check Update of Your Software
Please check if you have downloaded and installed the latest version of this software. If not, install the updated version to fix the error.
Solution 5. Sign out of Apple Music, and iCloud and Log back in
First, turn off your iCloud Music Library and check if you still receive this error message. If so, it is recommended that you log out of iTunes, Apple Music, and iCloud, then log back in. It may be fixed by this operation.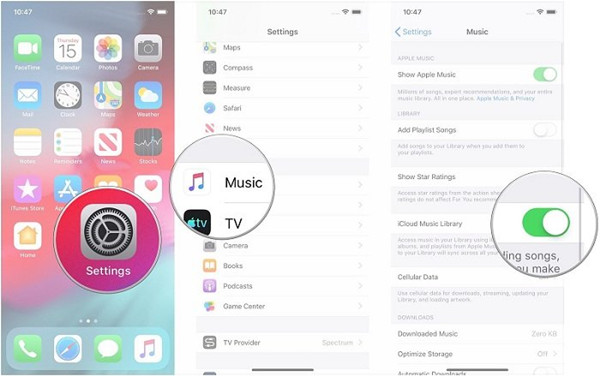 Solution 6. Sync Music Library again
If you find the above methods still cannot solve Apple Music this song is not available in your country, you can try this method. All you need to do is disable library sync for Apple Music and re-enable the feature.
Step 1. Open the Settings Menu on your phone and select Music.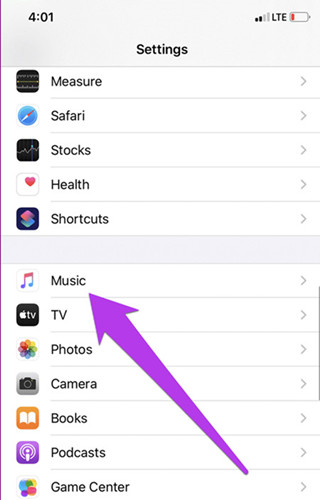 Step 2. Close the Sync Library and select Close at the confirmation prompt.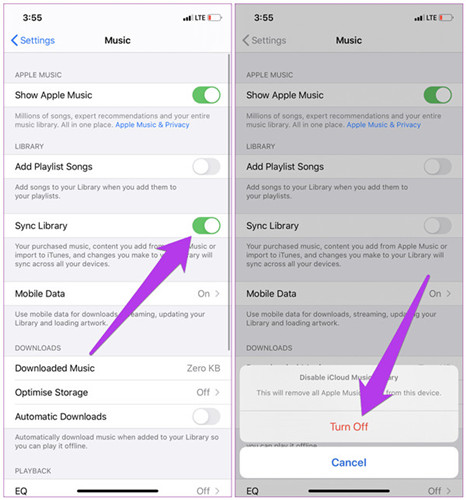 Step 3. Toggle the Sync Library option back on and tap Keep Music on the confirmation prompt.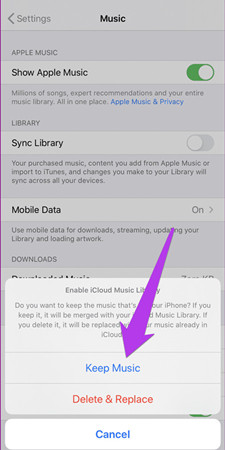 ---
How to Keep Apple Music Available in Your Country or Region Forever
Do you think the above steps are too long or do you want to do it all in one click? Want to download music and play it as you like? Then please be sure to download Tunelf Audio Converter. As an easy-to-use yet powerful audio converter, Tunelf Audio Converter can help you convert Apple Music, iTunes songs, audiobooks, and Audible audiobooks to other mainstream media playback formats such as MP3, AAC, FLAC, and more for listening without limit. It supports lots of windows and mac operating systems and can download at a quite fast 30× speed.
In this all-in-one software, you can change output formats and parameters as well as preserve original ID3 tags with lossless high quality. Also, when it comes to dealing with those bigger audio files, Tunelf software can help you to split them into chapters or segments. It can not only convert songs but also audiobooks, which can meet your other needs. Come on, download Tunelf Audio Converter, and have a try!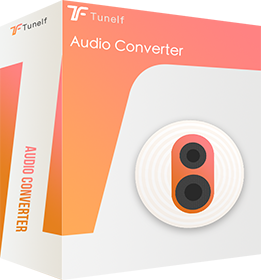 Key Features of Tunelf Audio Converter
Convert Apple Music to MP3, WAV, FLAC, AAC, and other audio formats
Remove DRM from Apple Music, iTunes audios, and Audible audiobooks
Preserve the converted audio with lossless audio quality and ID3 tags
Support the conversion of audio format at a 30× faster speed in batch
Step 1 Import Apple Music Songs to the Program
Before the below procedure, please make sure to have installed the Tunelf and iTunes on your device. When you open the Tunelf, iTunes will be opened automatically. To experience it completely, you can purchase and get registered in the Tunelf interface. You can load the audio files by clicking the Add "+" button or simply drag and drop your target audio files into the program. You can add several files at a time for batch conversion.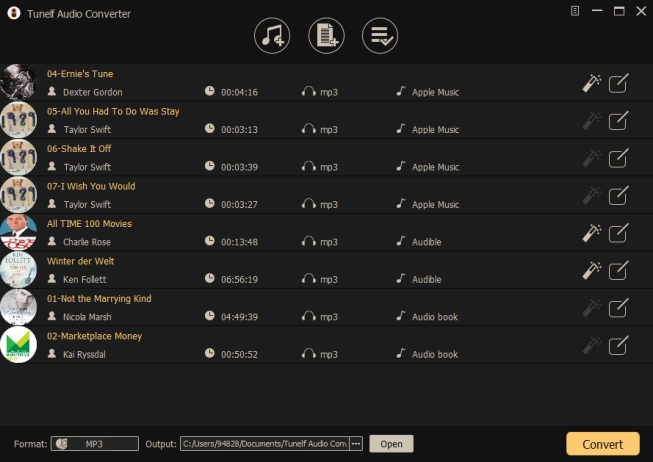 Step 2 Set Output Formats and Parameters
Now in this interface, you can click the Format panel and choose an output format from MP3, M4A, AAC, FLAC, WAV, or M4B according to your needs. You can also customize the audio parameters like codec, channel, sample rate, and bit rate. Once your audio files are loaded, you can click the Edit icon to edit the tag information like title, album, artists, genre, and more. You can also split the audio file via time length or chapters. It can be of great help for you to manage your music library and deal with big audiobooks.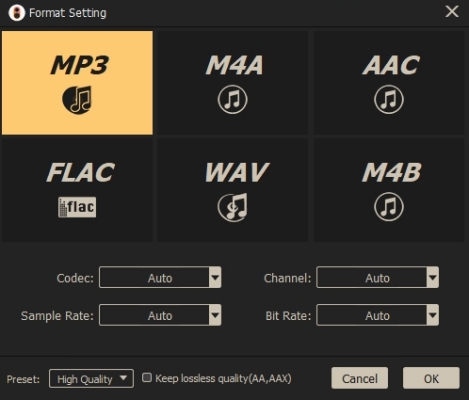 Step 3 Start the Conversion of Apple Music to MP3
Once you've set all the formats and parameters, click the "Convert" button and the conversion will start. The conversion will be done within a few minutes, and then you can check the converted files by clicking the "Converted" button and transfer them to any device for enjoying offline.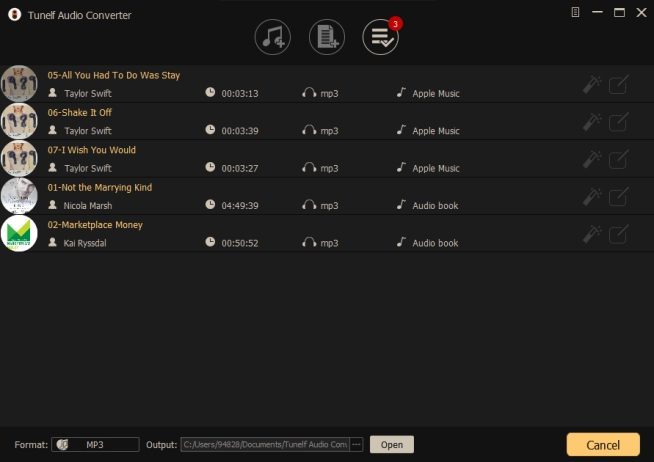 ---
Summary
There are different reasons that can result in the "This Song Is Not Currently Available in Your Country or Region" error. You can adopt the above methods to fix the issue. Also, you can try to use Tunelf Audio Converter to convert them into other formats so that you can listen to them on any other device you like, which can keep downloaded and converted files forever. Hope this post can help you to solve the Apple Music song not available in region issue. Please feel free to leave your comment below and share your feelings with us.
---
---