Audible is a platform for us to enjoy millions of audiobooks online and offline after subscribing. And we can use credit as money to exchange those audiobooks we want. However, most of us don't have the budget to keep purchasing subscription plans and try to find a way to save money. Don't worry, let me show you how to get free Audible credits.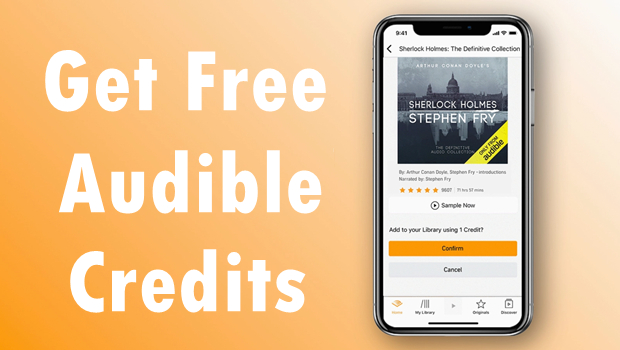 ---
Part 1. FAQs about Audible Credits
1. What Is a Credit?
Audible Credit is one of the benefits that the Audible Premium account offers. When you subscribe to an Audible membership, you can get 1 or 2 credits for each month and the credits will expire 12 months after they are issued. Credits can be used to purchase any audiobooks you like, regardless of their prices. If you see a 1 credit banner next to an audiobook, then it means it is available for you to purchase with credits.
2. Where Can I Get Credit?
Audible provides different kinds of membership plans, each plan offers a different number of credits. So, you can select the membership plans according to your needs. You have to know that Audible Plus members do not receive credits, they can only get audiobooks after a one-off purchase. And Audible Plus members will need to upgrade their plans to Audible Premium Plus to get their credits.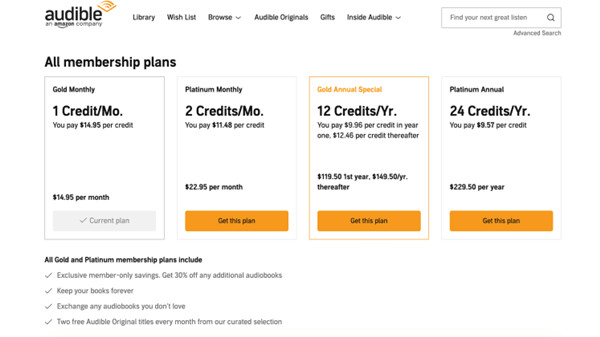 3. How Can I Use My Credits?
To use a credit, you can just choose a title you want and click the Buy Now with 1 Credit button to make a purchase, then click Confirm Purchase. And you can the total price changed to $0.00, which means you've used the credit successfully.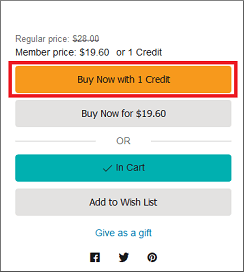 4. What Happens If I Cancel My Audible Premium Plus Membership?
If you cancel your Audible Premium Plus membership, your credits will go with the wind, along with other premium account benefits. So please make sure that you have run out of your credits before your cancellation. And any titles you've purchased with a credit belong to yours, you can keep them forever even if you're no longer subscribed. So grab your time and don't waste your chance.
5. Do I Keep My Credits If I Switch to Audible Plus from Audible Premium Plus?
Yes, you can still keep your credits if you switch from Audible Premium Plus to Audible Plus and use them until they expired.
---
Part 2. How to Get Audible Credits for Free?
Sometimes we don't satisfy with just one or two audiobooks and in this case. We have to purchase every title before listening to it, which is a little bit expensive. What if I don't have enough money? Can I get free Audible credits? The answer is yes! Now, I'll show you several ways to get Audible credits for free.
Tip 1. Sign Up for a 30-day Audible Free Trial
You can join the 30-day free trial plan offered by Audible as long as you've never subscribed to its membership. After signing up, you can get 1 or 2 credits for a month, then you can purchase any audiobooks you like with the free Audible credits.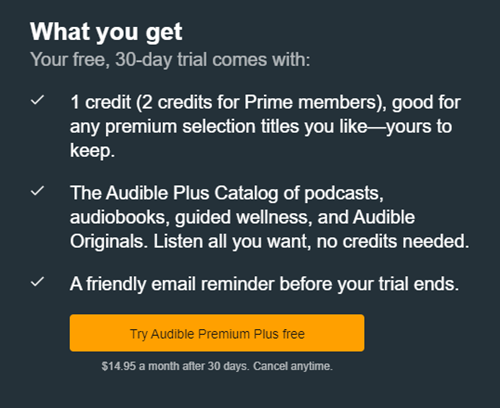 Tip 2. Return Books to Get Back Your Free Credits on Audible
We can redeem credits for audiobook purchases, but have you ever thought that we can also return unused or finished audiobooks to redeem previously used credits? Yes, you read that right. Audible allows us to return a book and get the credit back if you find that book is not readable within a year after purchase. Though Audible doesn't limit the number of returning books, please do not do that often.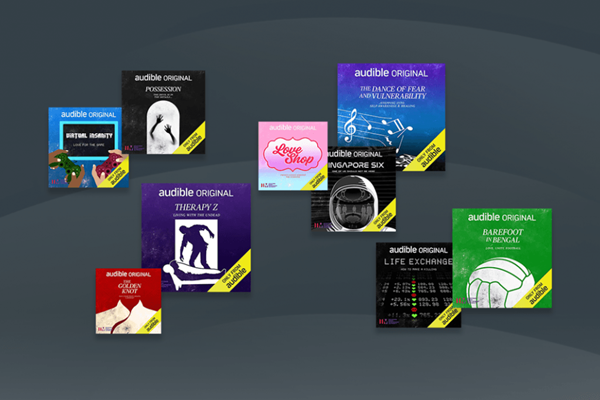 To return/exchange a book, you can follow the steps below:
Step 1. Visit the Audible website and log into your account.
Step 2. Select Purchase History under your Audible account.
Step 3. Choose a book you don't want and click the Exchange button next to it.
Step 4. Select the reason when it asks and click Exchange to confirm your option.
Now you can get your credit back to your account. Well, if you see a notification that says "Not eligible for return", perhaps is that the book cannot be returned with this method. So, you need to call the Customer service or contact Audible via email to get the solution.
Tip 3. Get Free Audible Original Audiobooks
There is another way to get free audiobooks on Audible. With Audible original audiobook feature, you can get 2 free audiobooks when you first sign up for Audible membership. The discovery of Audible original audiobooks changes every month. You can access a wide range of audiobooks here without losing free credits on Audible.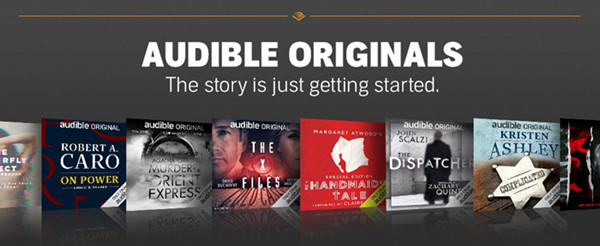 Tip 4. Join the Special Challenge of Audible
Occasionally, Audible will host special challenges for its subscribers. You can earn Audible credits or Amazon cash credits by completing the tasks. However, such activities may not come out frequently, you need to pay attention to the official notice.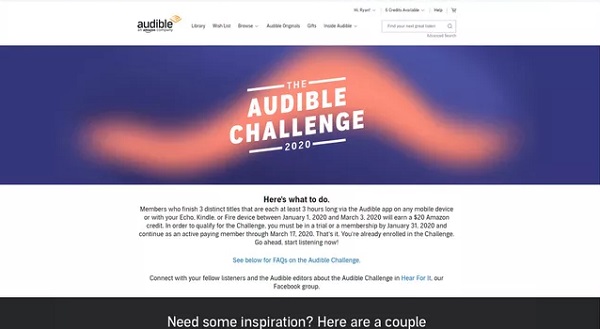 Tip 5. Household Members Sharing
The Audible Household plan allows you to share your audiobooks with any of your family members including the plan. A household membership includes 2 adults, 4 teenagers, and 4 kids as a whole, while it requires all of the family members are in the same region or country. Though the children cannot enjoy audiobooks, you can share the audiobooks with adults. Once signed up for the family plan, you can enjoy audiobooks with your family members without purchasing for a second time.

---
Part 3. How to Listen to Audible Audiobooks Forever
I don't know whether you have the same trouble with me. As I enjoy multiple music and audio streaming services, switching from one app to another becomes one of my hated things. Most of their audiobooks and audio tracks are only accessible within its app, so we need a one-click solution to solve this. Luckily, I've found the solution – using Tunelf Audio Converter. Tunelf Audio Converter is designed to convert Audible audiobooks, Apple Music as well as iTunes music to some popular formats like MP3, so that you can play them on multiple devices without the hassle of switching from them.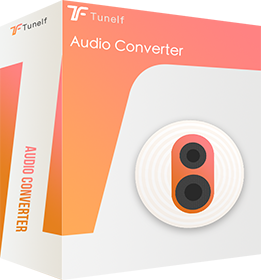 Key Features of Tunelf Audio Converter
Convert Apple Music to MP3, WAV, FLAC, AAC, and other audio formats
Remove DRM from Apple Music, iTunes audios, and Audible audiobooks
Preserve the converted audio with lossless audio quality and ID3 tags
Support the conversion of audio format at a 30× faster speed in batch
Step 1 Import Audible audiobooks into Tunelf
Firstly, you need to get registered for the full version. After entering the program, click the add icon on the top of the interface. Please download Audible audiobooks on your device in advance. Just browse in your local storage folder and select an audio file to load.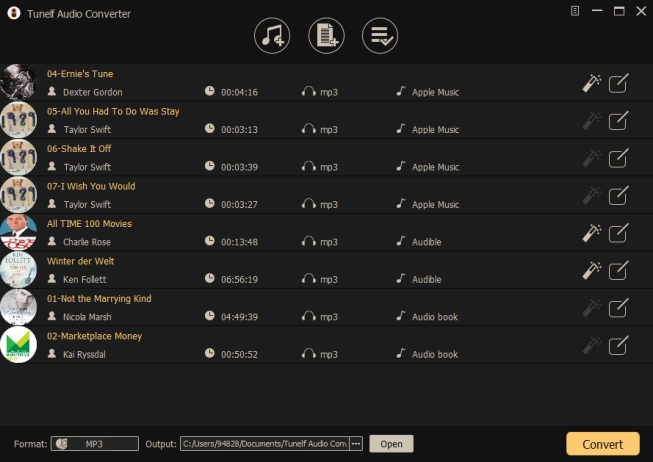 Step 2 Set output formats and customize parameters
The menu icon is on the top right of the main screen. You can select the output archive and storage folder by clicking menu > Preferences > Convert. The output format is MP3 as default, you can also change it in the Format button on the left bottom of the interface. On the same page, you can choose to keep lossless quality as well. When you hover over the audio files, you can see an edit icon, which can help you split large audiobooks via time, segments, or chapters.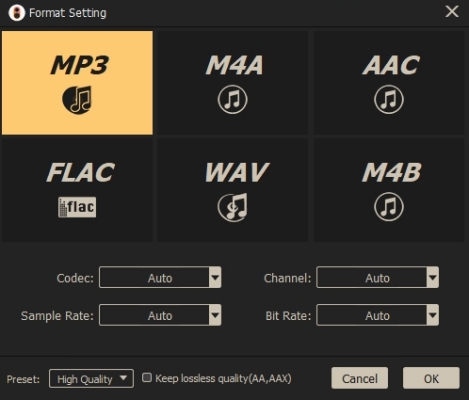 Step 3 Convert Audible audiobooks to MP3
I suggest you set MP3 as the output format as it is compatible with most of the devices. Now you can click Convert to start your conversion. You only need to wait for a few seconds as the conversion speed is quite fast 30× speed. You can convert a batch of audio files without any problems.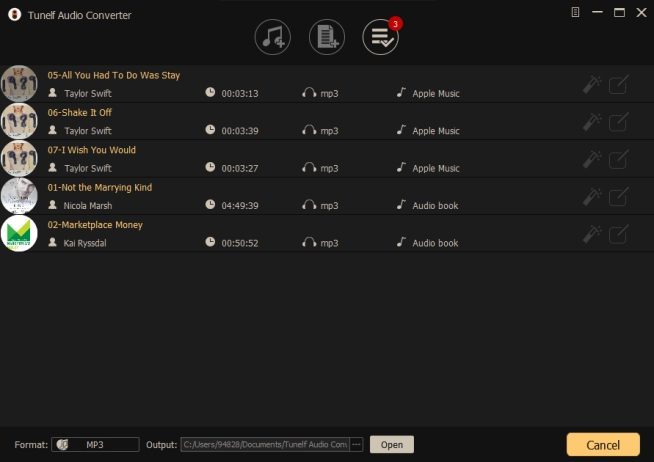 Now you have converted audiobooks to MP3 successfully and you can stream them on any other devices you like. Come on, download Tunelf, and have a try!
---
Bottomline
In the above discussion, we've explained several ways to get free Audible credits. I hope this post can help you realize the usefulness of Audible credits and get Audible audiobooks for free. If you're in need of transferring Audible audiobooks to other platforms, then you can't miss this powerful software – Tunelf Audio Converter. If you have any other solutions about how to get free Audible credits, please share them in the comment area.
---
---