Spotify has a big name for all good reasons. It has a diverse collection of super music, a larger userbase, deep learning algorithms for improved content discovery, and other hidden gems. However, when it comes to exporting playlist, Spotify has restriction measures. In fact, many people wish they would export Spotify playlist to text to backup links to their songs. But this wish seems to be draining down.
The truth is that most users wouldn't want their curated playlists to vanish due to accidental deletion. That's why they strive to have a backup of the URL, album, track number, title, and the like. The best way is to export your Spotify songs to text files. In this article, we'll uncover how to export Spotify playlist to text. Likewise, learn how best to backup Spotity tracks with Tunelf software.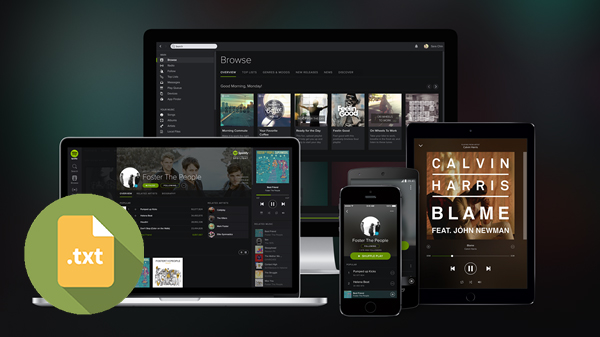 ---
Part 1. How to Use Exportify to Export Spotify Playlists to Text
Exportify, a web app, works well to export your Spotify playlist to a text file. Even though it doesn't offer pure gold, it gives you various options such as exporting specific playlists, getting cover icons for your music, and saving playlists as CSV files or text files. Data saved in CSV are easy to open from any software program. So, you get an upper hand in case your Spotify account becomes obsolete. Your music is somewhere that you can easily restore. Follow these steps to copy Spotify playlist to text.
Step 1. Go to the website page of Exportify to get started. When a new website page pops up on the screen, click the Get Started button.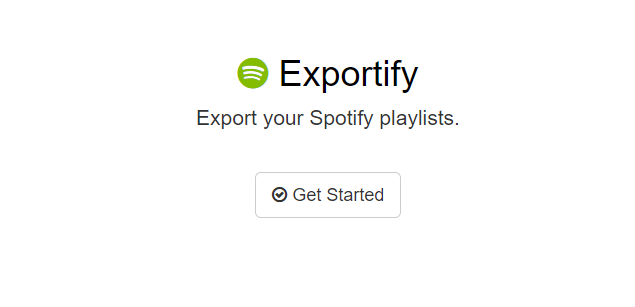 Step 2. You log in to your Spotify account from the website page of Exportify. Then ensure you grant the page read-only access to your playlist.
Step 3. It's only a matter of time and the connection between Spotify and Exportify will be created. Your playlists will appear on the website page as bellow.
Step 4. You can now choose to export an entire playlist or a zip file with a CSV file for every playlist within your account. Click the Export button to execute the former and the Export All button to accomplish the latter. It is better to export your playlist as an Excel CSV file as you can open it and easily track its data such as the Artist, Spotify URL, Track Number, Added By, and the Time it will be preserved. You can also make other modifications on the CSV file and save it as a Text file which is supported in all browsers.

---
Part 2. How to Export Music from Spotify to MP3 for Backup
Other than using Exportify to create your text song lists, you can do better. And that means downloading your Spotify playlist for backup. It doesn't end there! You can continue enjoying your Spotify songs even when you finally cancel your Spotify subscription. The backup is there to stay. Likewise, your backup will come in handy when you accidentally delete your songs, or if you need to listen to your downloaded songs on other platforms like an MP3 player, car stereo system, among other devices.
There is no better way to backup Spotify playlists than to use a recommended third-party tool. Tunelf Spotify Music Converter will help you to convert your Spotify songs to playable formats which you can now backup easily. Generally, Spotify files are encrypted in a special format, the OGG Vorbis, deterring accessing them from other platforms. You can only listen to Spotify music on the Spotify app or web player. Find out how to break-even this tight composition to convert and backup your Spotify songs with the best tool.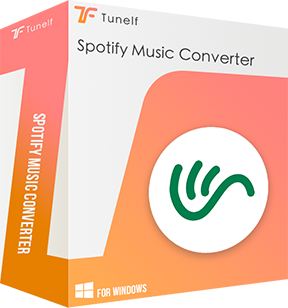 Key Features of Tunelf Music Converter for Spotify
Download and convert Spotify music to AAC, WAV, among others
Up to 5× conversion speed enabling you to quickly convert in batch
Offer lossless audio quality as it retains the originality of your music
Keep ID3 tags and metadata information after the conversion process
Step 1 Add Spotify music to Tunelf application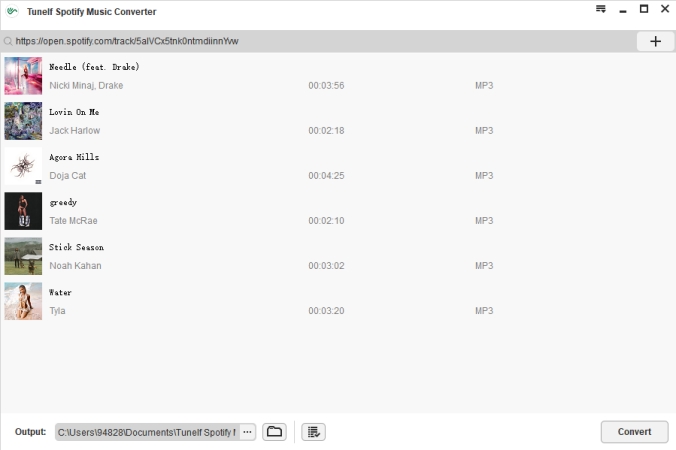 Launch Tunelf Spotify Music Converter on your computer and it will automatically open the Spotify app. Then log in to your Spotify account to access music on Spotify. Select the songs that you want to back up then drag and drop them to the Tunelf interface. You can also copy the URL of the track or playlist and past them to the search bar on Tunelf interface.
Step 2 Configure the output audio parameters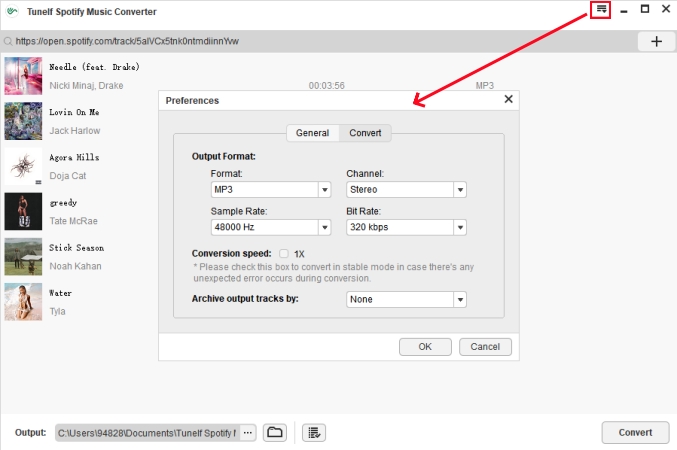 Customize the parameters as desired in this step. Click the menu tab and choose the Preferences option. Adjust all the settings such as the output format, sample rate, channel, and bit rate. But if an error occurs during conversion, leave it as 1×. Otherwise, you can increase the speed up to 5× for batch handling. Then click the OK button to save all the settings.
Step 3 Start to download Spotify playlist to MP3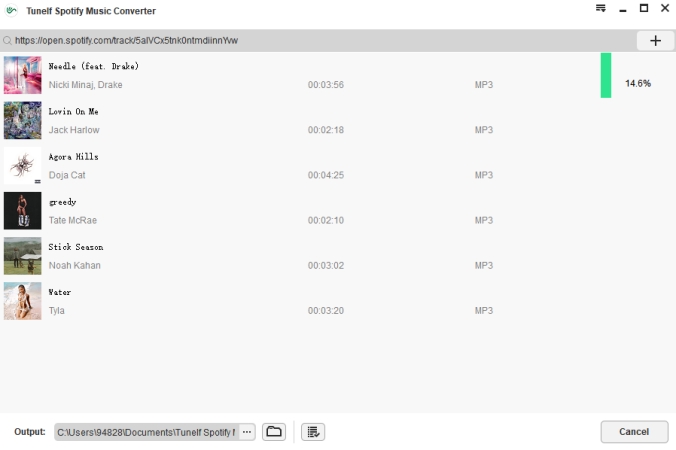 Just hit the Convert button and Tunelf application starts to download and convert your Spotify playlist to a playable format as you select. On completion of the conversion, go to browse the converted Spotify playlist in the history list by clicking the Converted icon and you'll be delighted to find your Spotify songs saved in the format of MP3 for backup.
---
Conclusion
It's a great experience to use Spotify to craft your playlists. From the Discover Weekly, Release Radar, and its Search Algorithm, no gem can go unnoticed. It is for this reason that you may wish to keep a text-based record for your selection. You can export Spotify playlist to text via Exportify. This web-based application will generate your files in CSV format and keep a corresponding record of each playlist details from each of the numerous columns it creates. Hence, you can easily track the artist's name, album, track length, among other details. However, when it comes to backing up of the real tracks, look no further than Tunelf Spotify Music Convert. It will convert your Spotify playlist to MP3 for backup in just easy steps.