With Spotify, you are able to listen to music tracks across the world. Whether you're looking for today's top pop hits, or a niche band from your hometown that only released an EP a few years ago, there's a good chance you can find it. However, you'll find that you cannot view lyrics on Spotify while you're listening to those songs.
Cannot see lyrics on Spotify could be a poor experience for most music lovers. Of the joys of listening to music is singing along with the lyrics. Even though you cannot get lyrics on Spotify directly, there's still a way to enjoy the lyrics. In this post, we'll share a method to get lyrics on Spotify. Let's take a closer look.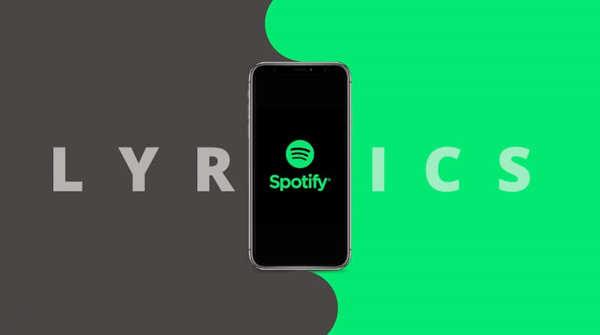 ---
Part 1. How to Get Lyrics on Spotify with Genius
With the cooperation of Genius, Spotify launched a new feature, that is, view lyrics. The new feature makes you see some lyrics as they're sung and get information about the song such as the inspiration behind it and interesting facts. But currently, it's only available in English and on select songs and playlists. Here's how to see lyrics on Spotify with Genius.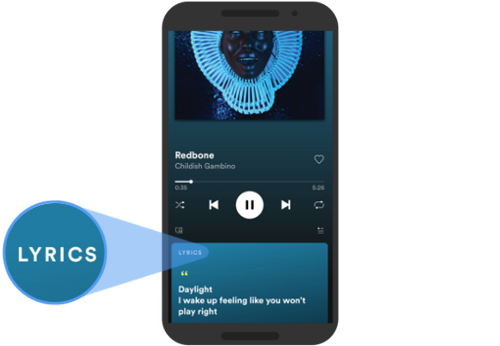 Step 1. Launch the Spotify application on your device and start playing music on Spotify.
Step 2. Tap the Now Playing bar at the bottom of the screen. If you use the Spotify application on iPad, just tap the album artwork in the side menu.
Step 3. Scroll down to see the song's lyrics and their story and then you can view lyrics on Spotify.
---
Part 2. How to See the Lyrics on Spotify with Musixmatch
The feature of viewing lyrics on Spotify only enables you to get some lyrics instead of full lyrics. Besides, it's not available for all songs. To listen to Spotify tracks with lyrics, you need the help of a third-party tool called Musixmatch. As the world's leading music data company, Musixmatch is dedicated to providing data, tools, and services that allow the experience of music to be enriched across the whole world.
With the assistance of Musixmatch, you are able to stream your favorite tracks with synced lyrics. You can also access to saved playlists or entire music library on Spotify without even leaving the Musixmatch app. The Musixmatch application, available on all devices like iOS and Android phones, could show full lyrics of Spotify songs.
Section 1: How to Connect Spotify to Musixmatch
Just connect your Spotify account to Musixmatch for getting lyrics on your device by doing the following: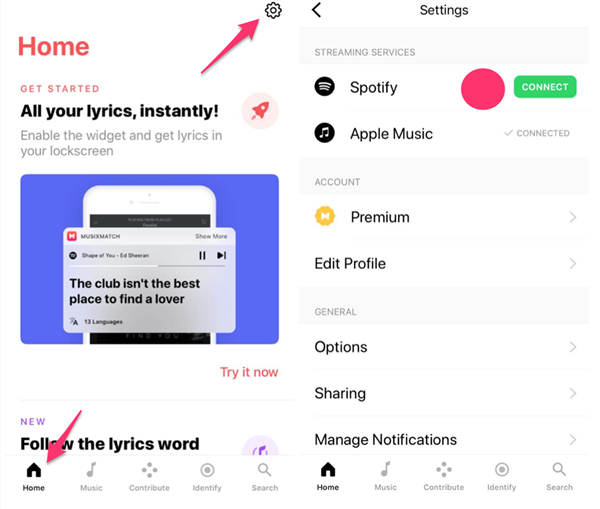 Step 1. Log in to the Musixmatch app and go to the home screen by clicking the Home button on the toolbar.
Step 2. Tap Setting on the top of the screen then find Spotify and tap Connect next to Spotify.
Step 3. Tap Log in to Spotify if you already have an account or Sign Up to Spotify if you need to create one.
Section 2: How to View Lyrics on Spotify with Musixmatch
After you make Musixmatch connect to your Spotify, you could view Spotify lyrics on your devices while you're listen to songs on Spotify. Here's how to see the lyrics on Spotify.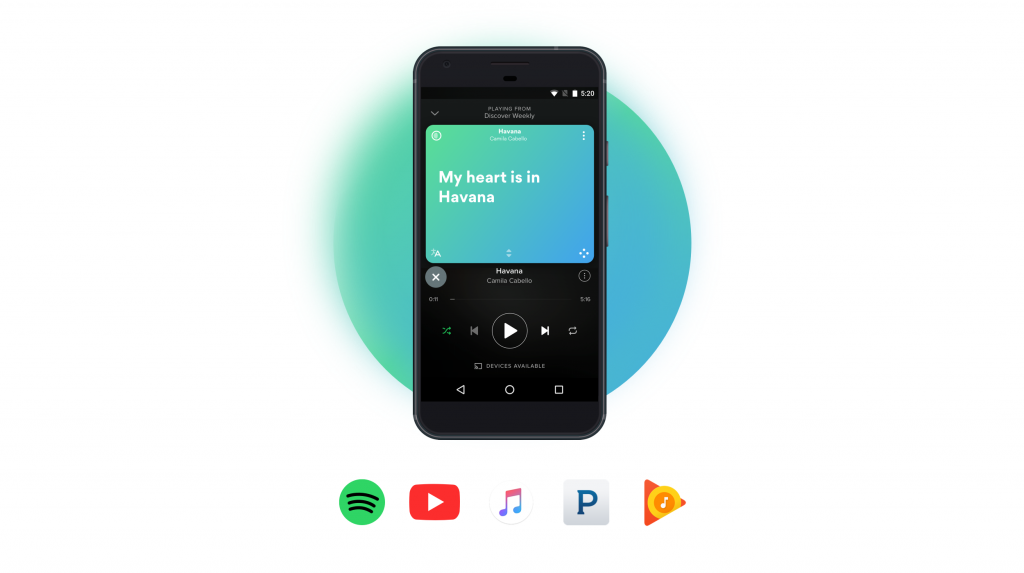 #1. How to See Lyrics on Spotify Computer with Musixmatch
Step 1. Open the Musixmatch app on your Mac or Windows computer.
Step 2. Launch the Spotify application on your computer and start playing a song.
Step 3. Then you will see lyrics on the window of Musixmatch after a few seconds.
#2. How to See Full Lyrics Spotify Mobile with Musixmatch
Step 1. Fire up Spotify on your iPhone or Android device and start listening to music from Spotify.
Step 2. Tap Now Playing at the bottom of the screen to view Spotify lyrics and know the story behind the song.
Step 3. To switch to the cover art view, swipe the lyrics view.
---
Part 3. Bonus: How to Download Spotify Music to MP3
As the world's largest catalog of music, Spotify offers its music resource to all users no matter you are subscribing to Premium Plan or not. For users, probably the best and simplest aspect of Spotify is that it's free. However, there are also some shortcomings. Except for they cannot get full lyrics, they also cannot use Spotify music on any device without the Spotify app.
If you want to listen to Spotify music on your MP3 player, you will find that you are unable to do it. It is because that all contents from Spotify are encoded with the special copyright technology. For getting Spotify music on an MP3 player or any other device, you need to convert encoded Spotify music to playable audio formats. To do it, only Spotify music converter can help you.
When it comes to Spotify music converters, there is a myriad of Spotify music converters on the market. You could not miss this professional one called Tunelf Spotibeat Music Converter. It can enable you to download music from Spotify without a premium subscription and convert Spotify music to several popular audio formats like MP3. With it, the playback of Spotify music on any device will be possible.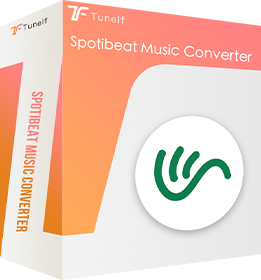 Key Features of Tunelf Spotibeat Music Converter
Download Spotify playlists, songs, and albums with free accounts easily
Convert Spotify music to MP3, WAV, FLAC, and other audio formats
Keep Spotify music tracks with lossless audio quality and ID3 tags
Remove ads and DRM protection from Spotify music at a 5× faster speed