In today's media-driven world, music streaming has become a hot market, and Spotify is one of the leading names in that market. For users, probably the best and simplest aspect of Spotify is that it's free. Without subscribing to Premium Plan, you can access more than 70 million tracks, 4.5 billion playlists, and more than 2 million podcasts on Spotify.
However, the free version of Spotify is ad-supported much like a radio station. So, with a free subscription to Spotify, you cannot listen to music without the distraction of ads. If you're tired of hearing an ad every several songs, you can certainly subscribe to the uninterrupted Spotify Premium for $9.99 per month.
In this case, some people still ask, is there a way to block ads on Spotify without Premium? The answer is sure, and your matter will be solved since there are a few apps that will help you get this done. In this article, we've put together a quick guide on how to blocks ads on Spotify. Here are the best tools for removing ads from Spotify.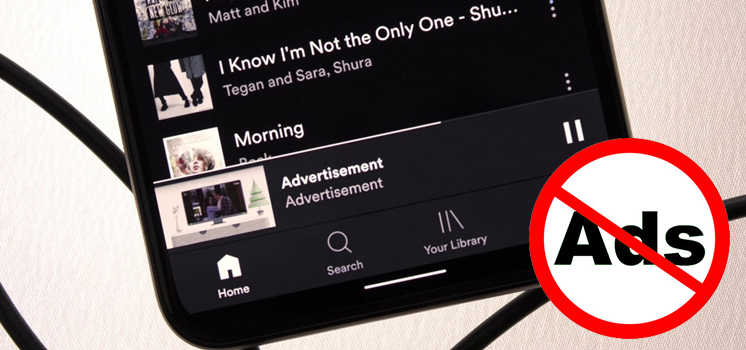 ---
Part 1. How to Blocks Ads on Spotify Android/iPhone
If you are seeking ways for blocking Spotify ads on your Android phone or iPhone, we provide several popular Spotify ad blocker freeware like Mutify and SpotMute to help you remove ads from Spotify while listening to music.
#1. Mutify – Spotify Ad Muter
Mutify is one of the best Spotify ad silencing apps you can get. It is completely free and works in the background. Whenever Mutify detects Spotify is playing an ad, it turns down the music volume to zero, so that you can sit back and enjoy listening to your favorite music without worrying about those annoyingly loud Spotify ads.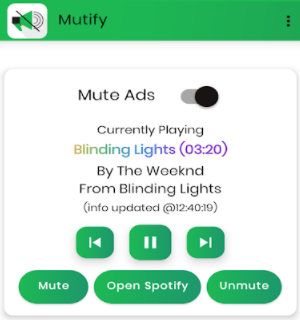 Tutorial: How to Remove Ads from Spotify Android
Step 1. Install Mutify on Android from the Google Play Store and then launch Spotify first.
Step 2. Tap the cog icon on the upper-right side of the window to open the Settings menu.
Step 3. Scroll down to toggle the slider on next to the Device Broadcast Status feature.
Step 4. Close the Spotify app and open Settings to find Battery Optimization on your phone.
Step 5. Tap the Not optimized option and select All Apps then tap Mutify in the apps list.
Step 6. Select Don't optimize then tap Done to disable battery optimizations for Mutify.
Step 7. Open Mutify and tap the I have enabled it option to enable Device Broadcast Status.
Step 8. Toggle the slider next to Mute Ads. After that, Mutify will mute Spotify ads instantly.
#2. StopAd – Spotify Ad Blocker
StopAd is a powerful ad blocker for stopping unwanted ads and speeding up your browsing experience. It can block all annoying ads and protect against some forms of malware. It is one of the best ad blockers for iOS, Android, Windows, and Mac. With this tool, you can block ads on Spotify with your device for free.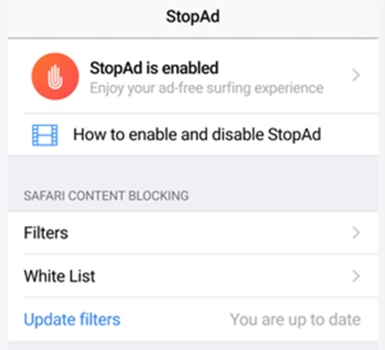 Tutorial: How to Block Ads on Spotify iPhone
Step 1. Download and install StopAd from the official website on your iPhone.
Step 2. Run the application on your phone and navigate to Setting on the StopAd window.
Step 3. Tap Application, select Search app, and then enter Spotify.
Step 4. Select the checkbox next to Spotify and then click Add to filtering.
---
Part 2. How to Block Ads on Spotify Mac/Windows
To block ads on Spotify Windows or Mac, there are several ways to help you get it done. You could try to use a Spotify ad blocker like EZBlocker and Blockify to mute Spotify ads. Alternatively, you can modify your host file on your Windows and Mac computer.
#1. EZBlocker – Spotify Ad Blocker
As a simple-to-use ad blocker and muter for Spotify, EZBlocker attempts to block ads on Spotify from loading. It would be one of the most stable and reliable ad blockers for Spotify on the internet. If an ad does load, EZBlocker will mute Spotify until the ad is over. When it is trying to block ads on Spotify, other sounds will not be affected except for muting Spotify.
Tutorial: How to Block Ads on Spotify PC with EZBlocker
Step 1. Download and install EZBlocker to your computer. Make sure that your computer is running Windows 8, 10, or 7 with .NET Framework 4.5+.
Step 2. Permit to run as administrator and launch EZBlocker on your computer after finishing the installation.
Step 3. Select the checkbox next to Start EZBlocker on Login and Start Spotify with EZBlocker then Spotify will automatically load.
Step 4. Start playing your loved songs on Spotify and the tool will remove ads from Spotify in the background.
#2. Host File
Apart from using an ad blocker, you can get rid of Spotify ads by modifying your host files. This way is to use the Spotify ad URLs and block ads in your systems hosts file. And you can still browse your music library on Spotify and listen to your music.
Tutorial: How to Remove Ads from Spotify PC
Step 1. First, locate your host files on your computer and follow the below steps depending on your operating system.
For Windows: go to C:\Windows\System32\drivers\etc\hosts and refresh the DNS cache with ipconfig /flushdns after editing the file with Administrator's privileges.
For Mac: open the host file in Terminal by typing vim /etc/hosts or sudo nano /etc/hosts on your Mac computer.
Step 2. After opening the host file, paste this list at the bottom of the file then save the edited file.
Step 3. Launch Spotify and start to listen to songs with no ads.
---
Part 3. How to Block Ads on Spotify Web Player
For those users of Spotify web player, you can also block Spotify ads while listening to your favorite songs. Those Chrome extensions like SpotiShush and Spotify Ads Remover can easily block annoying audio ads from playing on Spotify.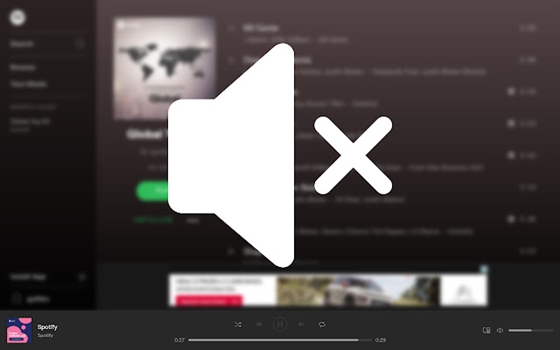 Tutorial: How to Remove Ads from Spotify Free with Chrome Extensions
Step 1. Go to Chrome Web Store and find SpotiShush or Spotify Ads Remover.
Step 2. Click Add to Chrome to install this extension and then launch Spotify web player.
Step 3. All ads will be removed by the extension while playing music from Spotify web player.
---
Part 4. Best Solution to Remove Ads from Spotify
If you are willing to pay for a Spotify Premium subscription, you can directly listen to Spotify music without the distraction of ads. But if not, you could try to use the above adblockers to remove Spotify ads. However, those tools would not work well sometimes. In this case, you could download Spotify music to your computer for ad-free listening.
Here Tunelf Spotibeat Music Converter comes to give you help. It is a smart Spotify downloader and converter that can download ad-free Spotify songs to your computer. It works with both Free and Premium users, then you can download any track, album, and playlist to several universal formats for offline listening without the distractions of ads.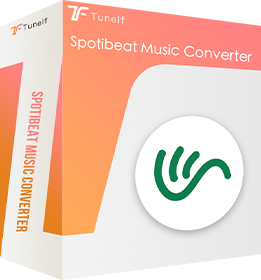 Key Features of Tunelf Spotibeat Music Converter
Download Spotify playlists, songs, albums with free accounts easily
Convert Spotify music to MP3, WAV, FLAC, and other audio formats
Keep Spotify music tracks with the lossless audio quality and ID3 tags
Remove ads and DRM protection from Spotify music at 5× faster speed
How to Block Ads on Spotify without Premium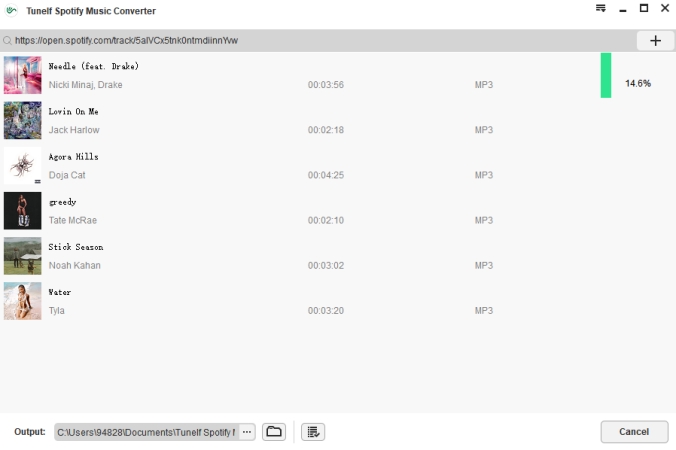 Step 1. Download and install Tunelf Spotibeat Music Converter on your computer.
Step 2. Launch it and it will load Spotify, then go to add Spotify songs to the converter.
Step 3. Click the Menu bar, select the Preferences option, and in the Convert window, set the format, bit rate, channel, and sample rate.
Step 4. Start to download and convert Spotify music to your computer by clicking the Convert button. Now you can play Spotify music on any player without ads.
---
Part 5. FAQs about Blocking Ads on Spotify
With the above methods, you are able to remove ads from Spotify with ease. However, not every service can be considered safe or even completely trustworthy. So, when blocking ads on Spotify, you would have some questions. Here we'd make you have a clear understanding of removing ads from Spotify.
Q1. Is it possible to skip Spotify ads?
A: Not. You are not able to skip Spotify ads without a Premium account. However, you can try to use a Spotify ad blocker to mute or block audio ads while listening to music on Spotify.
Q2. How do I block banner ads on Spotify?
A: If you want to block banner ads on Spotify, you'd try to use EBlocker that enables banner blocking. Just run EZBlocker with administrator privileges and check the Block Banner Ads box, then those banner ads will be removed.
Q3. Can I listen to nonstop Spotify music without ads?
A: Upgrading Spotify free account to Premium version could be a great option to remove ads on Spotify. Thus, you can listen to Spotify music on your mobile phone or computer without ads in 320kbps high quality.
Q4. Can you block ads on Spotify via an adblocker?
A: Yes, you can block all ads on Spotify while listening to music. However, there is the risk of getting your account banned. So, if you're interested in blocking ads on Spotify free, you could take Tunelf Spotibeat Music Converter into consideration.
Q5. How long are Spotify ads on average?
A: The maximum time for a Spotify ad is 30 seconds. In fact, you would hear an ad every several songs on your device.
---
The Bottom Line
It is hard to fault Spotify for its ads. After all, you can access unlimited music resources from Spotify for free. Premium Spotify users don't hear ads by virtue of those special features. It doesn't matter, and with the above methods, you can also get a better Spotify experience. And there are other ways to improve your listening experience, like adjusting the audio quality or tweaking the equalizer.