For quite some time, Amazon Music shuffle mode enables people to freely enjoy beautiful soundtracks in the music library. And with Amazon Music Prime membership, you're allowed to listen to 2 million songs on demand without ads. However, in November 2022, Amazon Music changed the way of streaming music for its prime members.
It adds 98 million songs to the music catalog for a prime subscription while sacrificing the function of listening to Amazon Music on demand. Thus, the songs in Amazon Music become rich in discovery but you can enjoy them with shuffle mode only. That's not a good idea for some people who would like to listen to music in order. Yeah, not everyone is happy with this change. So, in this case, how can we turn off the shuffle mode and listen to Amazon Music on demand?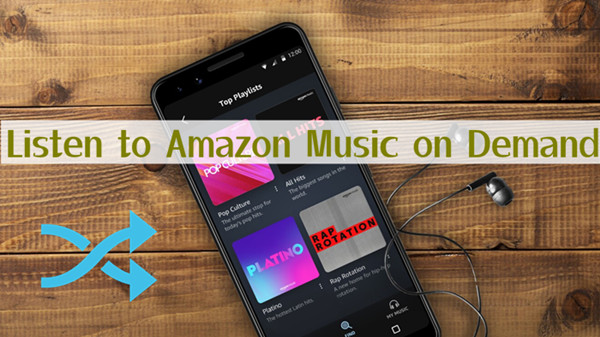 Luckily, you're now in the right place! In the next parts, we're going to discuss the influences Amazon Prime Music changes have done on us and explore the possible effective methods to help you stream Amazon Music on demand.
---
Part 1 What Does Amazon Prime Music Changes Do to Us
Well, simply from the results, we customers seem to gain more through this change that we have access to more songs ranging from only 2 million to 100 million. Why so many people are arguing and complaining about this new conduct? Well, this is not the case. Because we have to lose the on-demand playback of songs and playlists in exchange for a larger music catalog. Let's see the details of this setup.
Amazon Prime Music Changes:
The number of unlimited songs that Prime members can listen to has increased from 2 million to over 100 million, the same as Amazon Music Unlimited.
From the enhanced music library, Prime members can shuffle-play any artist, album, or playlist to find new music that matches their tastes.
A curated selection of All-Access Playlists is available for on-demand playback with no skip restrictions, or you can download the songs to listen to them offline. And the offline listening function is now only available for All-Access Playlists.
All-Access Playlists requested on Echo devices play in shuffle mode.
If you want to cancel shuffle and just play your favorite songs, playlists, or albums, you need to upgrade to Amazon Music Unlimited. If you continue listening without a subscription, you will be prompted to subscribe to Amazon Music Unlimited.
The improved Prime member benefits for Amazon Music are available on the Amazon Music web player, mobile and desktop app, and Echo and devices.
Amazon Music Unlimited Changes:
Unlimited subscribers don't have to worry about the benefits you own, but there're some serious issues with the Amazon Music app, such as Amazon Music skipping songs or not downloading. If you play Amazon Music on Android Auto in your car, an issue like Amazon Music not working on Android Auto is also annoying.
What's more, if you choose to download Amazon Music Unlimited and All-Access playlist songs, Amazon Music downloads are only accessible within the Amazon Music app. You're not allowed to take them to more places.
---
Part 2 How Do I Turn Off Shuffle on Amazon Music
When your Amazon Music shuffles all songs, some people might have adapted to the new change, while more people haven't. These people would rather play limited songs on demand other than play unlimited songs in shuffle mode. To save your efforts, here're some solutions available.
Solution 1 Switch Back the Amazon Music App to the Previous Version
Most people would consider the possibility to return the Amazon Music app to its previous version for first thought. However, do you know the steps? Here it is. But remember this can only be a temporary workaround and is only available for desktop users. If you are a mobile user and haven't updated the Amazon Music app, you can turn off the automatic update for the latest version to avoid being updated unconsciously.
To switch your Amazon Music app to the previous version, you can check below to install the previous version on your computers.
If you use Amazon Music on a Windows computer, download the old version here.
If you use Amazon Music on a Mac computer, install the previous version here.
Since this is not a permanent solution, you may not get the newly-released feature for the updated versions in the future and some other problems may appear that need to be fixed.
Solution 2 Enjoy Amazon Music on Curated All-Access Playlists
If you're eager to turn off Amazon Music shuffle and play your favorite music on demand, you can choose to visit All-Access Playlists. Then you can access the All-Access Playlists where you can play on-demand and offline.
What are All-Access Playlists? According to Amazon, a collection of these playlists will be available, tailored to individual listening preferences. At this level, the freedom of playback that these playlists give Prime members is great. But it also has very obvious limitations. What does that mean? Amazon Music gives users a playlist of "Frequently Played", "Recently Played, and More", and so on. But always, for some users, the most important "My Favorites" list is still stuck in random play.
Solution 3 Upgraded to Amazon Music Unlimited Plan
Well, as you can imagine, if you can't bear the disadvantages and don't want to enjoy the Curated all-access playlists, the last resort for you is to upgrade to an Unlimited subscription.
If you want to play a list of songs on demand without restrictions or download and play offline any song you like, upgrading to Unlimited is the most straightforward and convenient way to do so, provided you have the budget and are willing to continue paying for Amazon Music.
Amazon Music Unlimited is available to Prime members for just $8.99 for a monthly membership or $89 for an annual subscription. Customers without Prime pay $9.99 each month.
---
Part 3 How to Play Amazon Music on Demand
Of course, temporary solutions cannot solve our problems, and upgrading to an Unlimited plan seems to be unworthy. You may not be satisfied with the changes and are not willing to accept the idea of upgrading to the Unlimited plan. If you're seeking the best way to enable you to enjoy Amazon Music on demand while saving your wallet at the same time, look no further!
In this part, we strongly recommend you use this specific software – Tunelf Amatune Music Converter. This intelligent Amazon Music downloader allows you to download your favorite tracks from Amazon Music and enable them playable offline with no need to shuffle online. You can get DRM-free audio files from Amazon Music and output them into 6 common audio formats. After the conversion, it's easy to stream Amazon Music on any device without limits. With Tunelf Amatune Music Converter, you can not only get high-quality Amazon songs but also play them on demand or in shuffle mode as you like.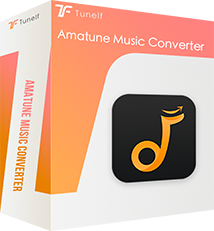 Key Features of Tunelf Amatune Music Converter
Download songs from Amazon Music Prime, Music Unlimited, and HD Music
Convert Amazon Music songs to MP3, AAC, FLAC, WAV, M4A, and M4B
Handle the audio conversion of Amazon Music at a faster speed of 5×
Ensure the output audio quality while retaining ID3 tags and metadata
Below is a simple tutorial on how to use Tunelf Amatune Music Converter. Now follow the simple steps to download Amazon Music files offline.
Step 1 Select Amazon Music to import
For a better user experience, you're supposed to purchase and enter a credential code to unlock more features of the Tunelf Amatune Music Converter. When you launch Tunelf, you will be asked to run the Amazon Music app. To import your favorite Amazon Music to Tunelf, you just need to copy the link and paste it into the search bar. And then click the Add + icon beside the search bar to add files.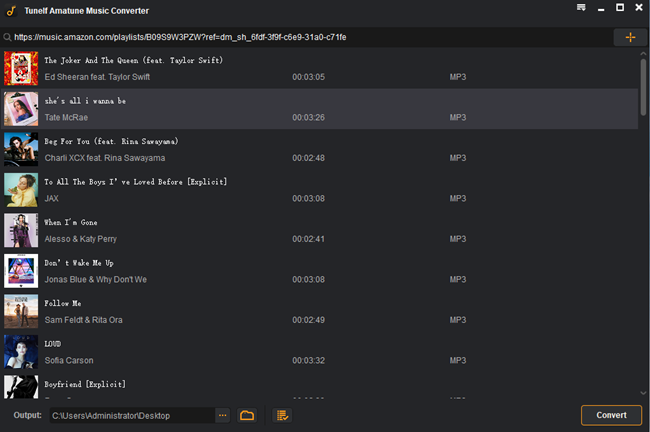 Step 2 Set the output audio formats
Click the three-line icon on the right corner of the surface. This is where you can set up some parameters before the conversion. The most important part is the output format. You can convert Amazon Music to MP3 which is the most common, but you have many others available. Then, you can select the output formats. Finally, set up an output folder that is where you'll find all your converted files.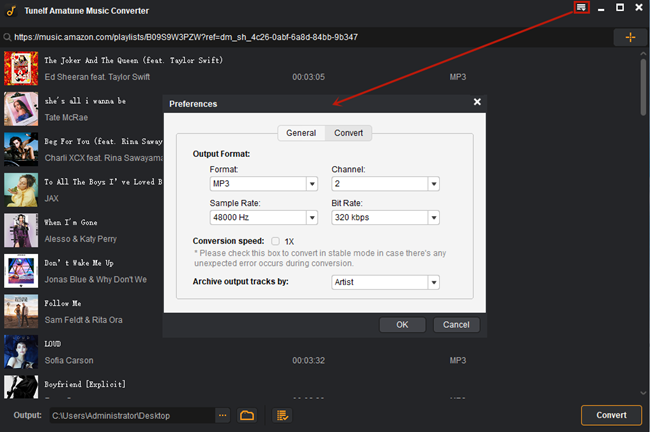 Step 3 Download Amazon Music content locally
Now click the Convert button on the bottom right corner, and Tunelf Amazon Music Converter will soon download and convert Amazon Music songs to the default folder on your computer. Here you can see the conversion process and speed. Once completed, you can locate the converted music tracks on your computer. You can then listen to them on any player or device anytime on demand.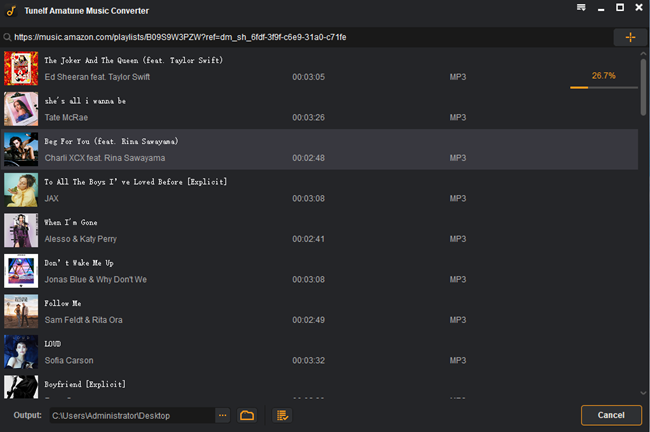 ---
Conclusion
From the above discussion, you have understood what the changes of Amazon Prime Music had done in late 2022. For most people, it is not good news. Therefore, to stream Amazon Music on demand, you may need to upgrade your plan to Unlimited or listen to all-access playlists. But for the best way to save your wallet and enjoy Amazon Music whenever you want, Tunelf Amatune Music Converter is worth trying.
---
---