If you're familiar with the M4P file format, you may know it is a popular audio format used by Apple company in iTunes. All songs downloaded from iTunes Store are encoded using the MPEG-4 format and AAC-protected files by the Apple company. You're also probably quite familiar with the format's limitations.
Although M4P files are compatible with all Apple devices, it is still a bit difficult to play downloaded M4P files from iTunes on music players. As a result, you may prefer to convert your M4P files into a more versatile and more widely-supported format like MP3. Here's how to convert M4P to MP3, thus playing your music using a wider variety of devices.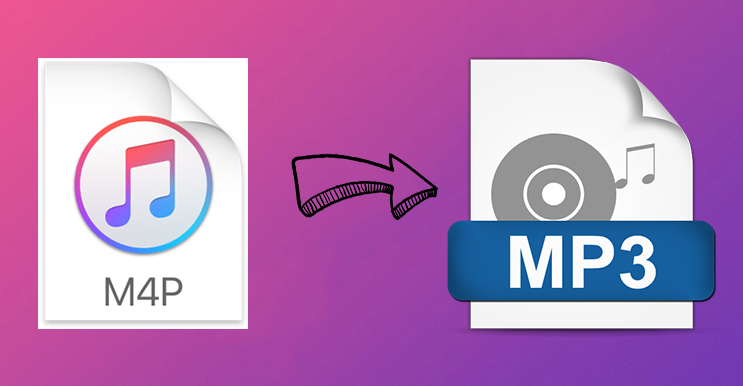 ---
Part 1. Convert M4P to MP3: What You Want to Know
To begin with, this part will share some basic learning about these two audio formats in case some of you didn't know about it. After reading, you'll have a clear image of what are they and they are working to your audio tunes.
Q1. What Is M4P Format? What Are the Differences Between M4P and MP3?
M4P is the acronym for MPED-V AVC. Files with the M4P file extensions are all iTunes audio files or are so-called iTunes Music Store audio files. iTunes audio files with M4P formats are all copyright-protected AAC files, which use the DRM technology by Apple. When you download music from the iTunes Store, you'll see the M4P file. Another similar file is M4A, which looks the same but is not exactly the same as the M4A files that are not copy-protected. While M4P files save audio data, please don't be confused with MP4 files which save video data.
MP3 is one of the most common audio files used today. MP3 takes advantage of lossy data compression to encode data using inexact approximations and partial discarding of the data. Compared with uncompressed audio, this can greatly reduce the file size.
When it comes to the differences between M4P and MP3 files, M4P files have greater sound quality and smaller file size, however, due to the encryption technology, you can only play M4P files via iTunes. As for MP3, it is one of the most popular audio formats nowadays, which is compatible with almost all media or music players like Windows Media Player.
Q2. Why Do We Need to Convert M4P to MP3 format?
As you can see from the above analysis, MP3 files are more popular-used since there is no DRM protection format on them and you can stream MP3 files to almost all platforms or devices. This would be of great help for people to use these audio files from iTunes to other places for personal differentiated needs. Besides, there are still a large group of people who use iPod or MP3 players for streaming whilst exercising or doing something else. As M4P files will restrict the audio files from playing on other players or devices, you can only listen to them within iTunes, converting to MP3 format is going to bring a brand-new listening experience and benefits your lives. You'll feel easy to listen to iTunes files in many different places as you want.
---
Part 2. Steps to Convert M4P to MP3 Mac with iTunes
Here we'd introduce two methods to help you convert M4P audio files into MP3 format using iTunes on the computer, respectively converting M4P to MP3 via iTunes Match or via a burned CD.
2.1 Convert M4P to MP3 via iTunes Match

Step 1. Open iTunes on your computer and click Sign In to enter your Apple ID and password.
Step 2. Find the M4P files purchased from Apple Music that you want to convert.
Step 3. Select the music that you want to delete, then click File and click Delete from Library there.
Step 4. Click Store to open the iTunes Store tab and click the Purchase link.
Step 5. Choose Not in My Library and look for the songs or albums that you deleted.
Step 6. Finally, click the Download icon and go to File > Convert > Create MP3 Version to convert the unprotected M4P files to MP3.
2.2 Convert M4P to MP3 via a Burned CD
Note
Remeber that only the audio files you purchased from iTunes can be burned to CD. Then prepare the below items to convert M4P to MP3. 1. iTunes (Apple's reliable CD-ripping tool) 2. PC or Mac 3. A blank Audio CD (CD-RW) 4. A CD reader (If your computer doesn't have an optical drive)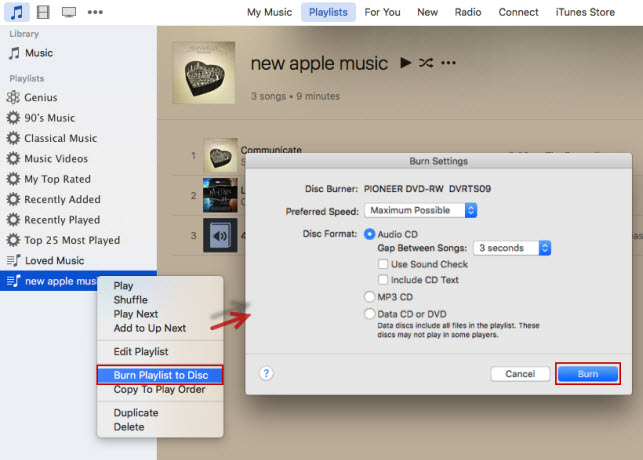 Step 1. Launch iTunes on your computer and insert a blank CD into your disc drive.
Step 2. Click File > New > Playlist to create a new playlist for saving your protected M4P files.
Step 3. Go to File > Burn Playlist to Disc, and a window called Burn Settings will pop up where you can adjust the burning settings.
Step 4. Once you're satisfied with your settings, select the Burn button to proceed with the burning.
Step 5. After you've created the CD, you can save the contents of the CD to your computer by clicking File > Convert > Create MP3 Version.
Step 6. Finally, start to rip those iTunes songs from CD to your computer by going to Edit > Preferences > General on iTunes and clicking the Import Settings button to get them. Now your M4P files are converted to MP3 format, and you can see your converted music on your computer.
---
Part 3. Top 3 M4P to MP3 Converter Online
Online M4P to MP3 converters play a vital role in the process of converting M4P to MP3. And there are the top 3 online M4P to MP3 converters for you to choose from. There is no need for any download process, and you can upload your desired M4P files to the platform. Then you can initiate your conversion of M4P to MP3 on your computer.
#1. FreeConvert.com
FreeConvert.com is an M4P to MP3 converter online that can handle the conversion of M4P to MP3 without installing any software. With an uninterrupted network connection, you can use it to trigger the conversion of M4P to MP3 effortlessly on any web browser.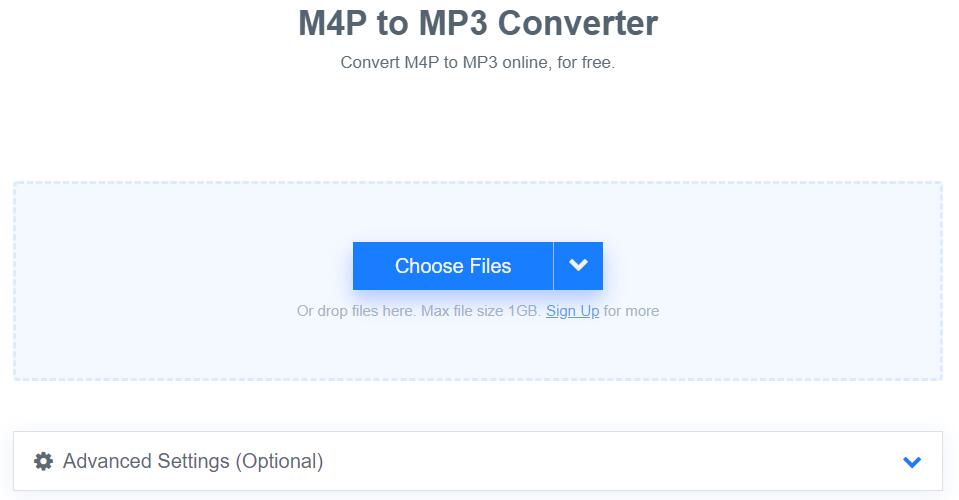 How to Convert M4P to MP3
1. Click the Choose Files button to select your M4P files.
2. Click the Convert to MP3 button to start the conversion.
3. When the status change to Done, click the Download MP3 button.
#2. MP3Cutter.com
MP3Cutter.com is a web-based M4P to MP3 converter that works on all major browsers including mobile browsers. It is easy to convert your M4P files in batch with a few clicks, but you can only upload no more than 20MB files.

How to Convert M4P to MP3
1. Click the Choose File button to add your M4P files.
2. On the editor page, adjust the properties of your MP3 file.
3. Click the Convert button to start the conversion.
#3. FileZigZag.com
FileZigZag.com is a free online converter that supports a wide range of formats including audio, video, image, document, eBook, and archive. It uses a sophisticated conversion engine to deliver high-quality conversion.

How to Convert M4P to MP3
1. Drag and drop your M4P files or click the Browse for Files to add them to the conversion.
2. Click Convert to initiate the conversion.
---
Part 4. How to Convert Protected M4P to MP3
There are a number of online M4P to MP3 converters claiming to help you handle the conversion, but a few can complete the conversion of M4P to MP3, and our favorite for this task is Tunelf Audio Converter. It is because all music from iTunes is protected by Digital Rights Management. Therefore, you need to remove DRM from iTunes first, then convert your iTunes files to MP3.
Tunelf Audio Converter is a professional and powerful audio converter that is capable of tackling the conversion of audio from iTunes, Apple Music, Audible and common audio. With the help of Tunelf Audio Converter, you can completely remove DRM protection from iTunes and effortlessly convert M4P to MP3.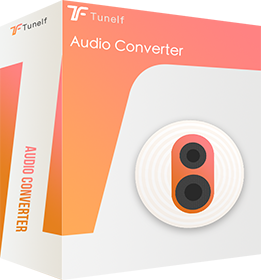 Key Features of Tunelf Audio Converter
Convert Apple Music to MP3, WAV, FLAC, AAC, and other audio formats
Remove DRM from Apple Music, iTunes audios, and Audible audiobooks
Preserve the converted audio with lossless audio quality and ID3 tags
Support the conversion of audio format at a 30× faster speed in batch
Step 1 Add Apple Music M4P files to Tunelf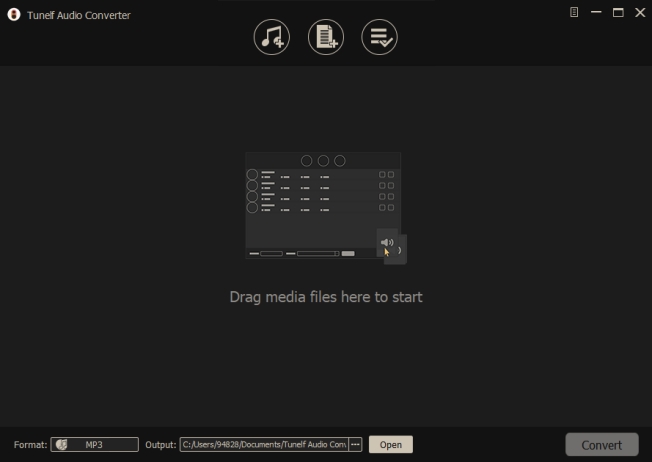 Launch Tunelf Audio Converter on your computer, and meantime iTunes app or Apple Music app will load automatically. Then you can click the Add icon to import Apple Music M4P files you want to convert to the program. Or you can simply drag and drop your target audio files from Apple Music or iTunes to the Tunelf interface.
Step 2 Configure the output audio parameters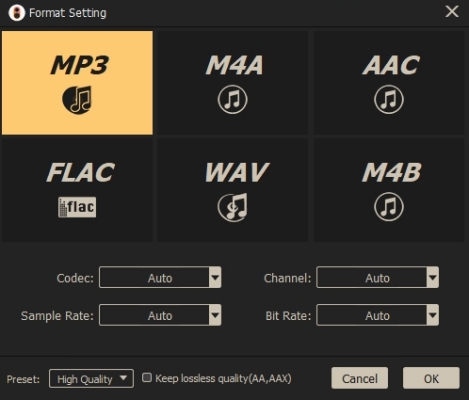 Once your Apple Music M4P files are loaded into Tunelf app, click the Format panel at the bottom left-hand corner. A window of format setting will appear where you can set the output audio parameter per your need. You can set the output format as MP3. For retaining the original audio quality, you need to set the bit rate, sample rate, and channel.
Step 3 Begin to convert Apple Music M4P to MP3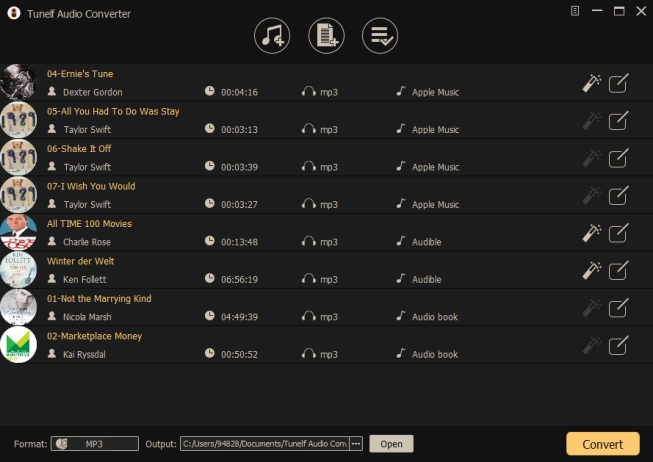 After all your settings are done, you can now click the Convert button and Tunelf Audio Converter will automatically convert Apple Music M4P to MP3 or other audio formats you set. You can then locate all your converted Apple Music M4P files by clicking the Converted button and begin to transfer them to your device for listening anytime.
---
Bottomline
If you have protected iTunes or Apple Music M4P files, you can use iTunes to convert M4P to MP3. However, sometimes, it fails to convert protected M4P files into MP3 format due to the restricted DRM protection. Then you can take Tunelf Audio Converter or online M4P to MP3 converter into consideration. And among all converters, Tunelf software could be a better option.
---
---