The device is wildly popular for the unbeatable motivation it brings to home exercising. In fact, it is a rare indoor exercise bike with a built-in speaker, a large touch screen display, and even goes ahead to present a membership plan to deliver inspiration right into your home. If you want an instructor-led studio ride at home, Peleton brings the right energy with its classes that are available on Roku TV or live streaming from the Peloton app.
The only problem? The tool does not allow you to play Apple Music directly from the device. You'd wonder how can one add Apple Music to Peloton? Well, there are two possible ways you can play Apple Music on Peleton bike: sync Apple Music to Peloton using the Track Love feature and download Apple Music to Peloton for playing via Apple Music Converter. Let's dive deeper into the step-by-step guide on how to execute these two methods.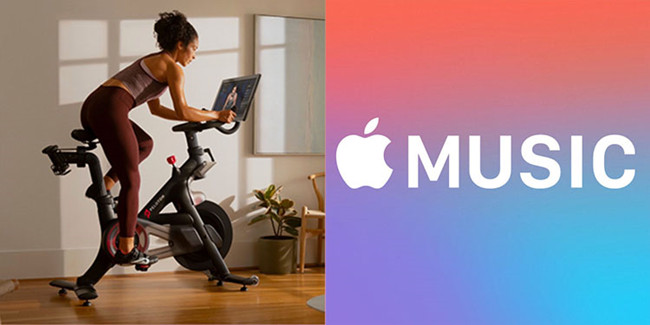 ---
Part 1. How to Sync Apple Music for Playing on Peloton
Peloton has a new Track Love feature that lets you save songs you hear during classes. With Trak Love, you can build a playlist from Apple Music that you listen to during exercise on Peloton. If you're a Peloton subscriber, you don't have to be an Apple Music subscriber to enjoy music. Because there are lots of Apple Music songs that the virtual instructor plays during the virtual classes. And each class offers a unique playlist that aims at pushing you through each session.
If you want to integrate your favorite songs on Apple Music to Peloton, tap the Music icon on the top left of the Peleton screen to see which song is playing. You should see a heart icon on the song that is playing then click on the Heart icon. Apple Music integrates and creates a Peloton playlist on your account. The playlist automatically updates with music you've liked.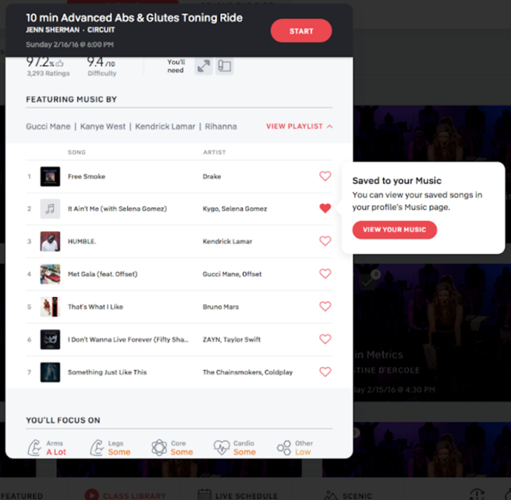 Suppose you clicked the heart mistakenly, click it again to unselect it. And if you want to review your music listing, head over to your Peloton profile. You'll see a new Music section and click on it to open My Peloton Music playlist with your user name. Edit your playlist from here.
However, the Track Love feature can only save songs from the Peloton bike. With this feature, you cannot stream your playlist in Apple Music during regular runs. It only saves songs from the Peloton. If you'd want to listen for your favorite Apple Music playlist, while working on your cardio on Peloton, proceed to method 2.
---
Method 2: Play Apple Music on Peloton Using Tunelf Audio Converter
Unlike the first method, using Tunelf Audio Converter allows you to play your entire Apple Music playlist on Peloton. It makes this possible by allowing you to download and convert songs from Apple Music to DRM-free format and then transfer them to Peloton. This is because even after buying Apple Music, you don't own them. But Tunelf makes everything possible. It will remove Apple Music restriction and convert your songs to a universal format, making them accessible on the Peloton software.
Available for both Windows and Mac systems, Tunelf Audio Converter allows you to convert any songs from Apple Music, iTunes, audiobooks from Audible, iTunes, or even common audio to most popular audio formats, such as MP3, M4A, WAV, FALC, AAC, etc. With the adoption of advanced encryption technology, it's able to keep all the converted audio files 100% lossless quality, including the original ID3 tags and metadata info.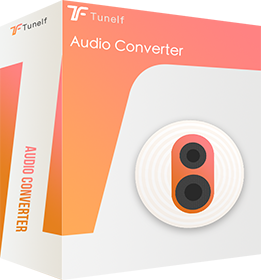 Key Features of Tunelf Audio Converter
Remove built-in DRM protection from Audible, Apple Music, and iTunes
Convert Apple Music, iTunes audios, and Audible books to MP3 and more
Cut large Audible or iTunes audiobooks into small segments by chapters
Keep audios with ID3 tags and lossless audio quality at 30× faster speed
How to Add Apple Music to Peloton Using Tunelf?
First, it will require you to remove DRM for Apple Music, and then transfer them to your Peloton mill thread for playback. Here's a step-by-step guide.
Step 1 Launch Tunelf and Add Apple Music Tracks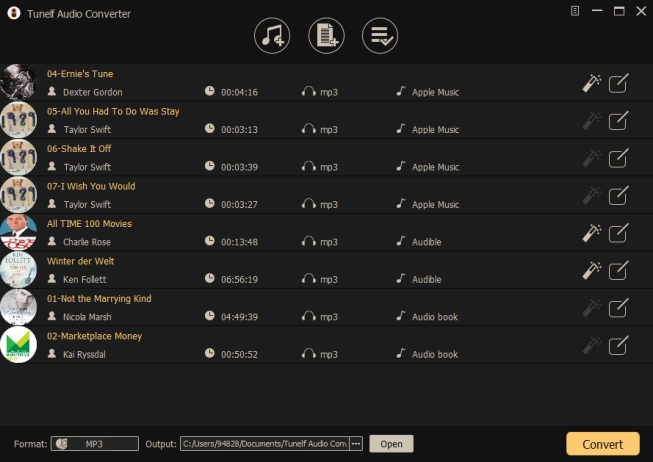 Head over to Tunelf official website and click the free download for either Windows or Mac. Launch Tunelf starts the iTunes app. Select the Apple Music songs you desire using the Add function. At the same time, you can drag and drop your favorite songs from iTunes to the Tunelf interface. The app utilizes an algorithm that allows batch conversion. Therefore you can convert multiple files at a go without compromising speed.
Step 2 Choose the Format of the Audio Output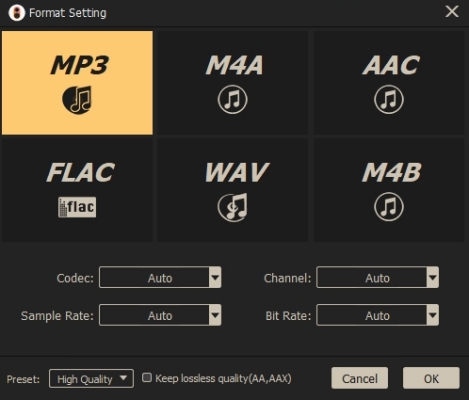 After selecting the song, you wish to convert, hit the Format option of at the bottom left of the Tunelf interface to open a new window that allows you to format the output audio. Select the audio format that's compatible with Peloton.
Step 3 Initiate the Conversion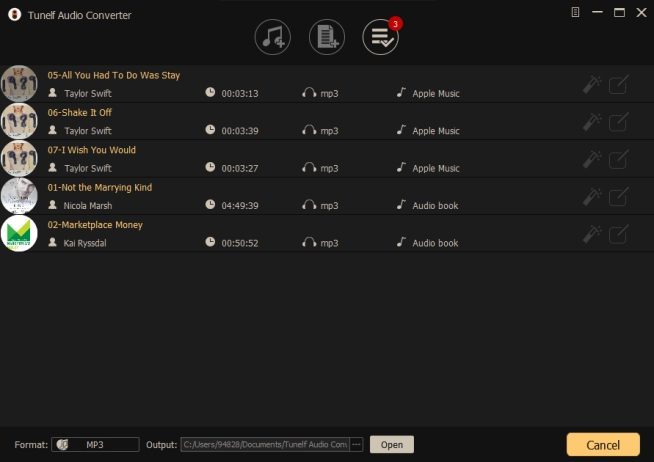 When you're confident of your settings, click the Convert button to start the conversion. After conversion, click the Converted button in Tunelf to explore the songs you have converted. Now all that remains is to add your converted Apple Music to Peloton.
Step 4 Integrate the Converted Apple Music to Peloton
Now move the Apple Music you've converted to Google Play Music or Google Drive using the WebView Browser on your Peloton. Then start playing the uploaded Apple Music songs on Peloton with no limits.
---
Bottomline
Suppose you were wondering about how to play Apple Music on Peloton, you should know by now. You can either use the Track Love feature to sync Apple music on Peloton or use an Apple Music Converter like Tunelf to convert all Apple Music songs to Peloton-compatible formats. With the first method, you won't be able to access your favorite Apple Music but only create a playlist from what's already on Peloton. On the flip side, the second method allows all the possibilities. Now you can make your choice!