Another Halloween Day is coming, what do you do then after a trick-or-treat, holding a party? Well, that's a lot of people's choices. As for me, I'd rather have a quieter atmosphere and enjoy quite a pleasant time myself or with my beloved people. In such cases, staying together and picking up one audiobook for listening can't be much better. Along with the voice of the narrators and let your quirky, strange, or even weird imagination or ideas free! Here I've collected the 10 best audiobooks for Halloween on Audible, if you're in search of the best Halloween audiobooks on Audible, then check it out right now!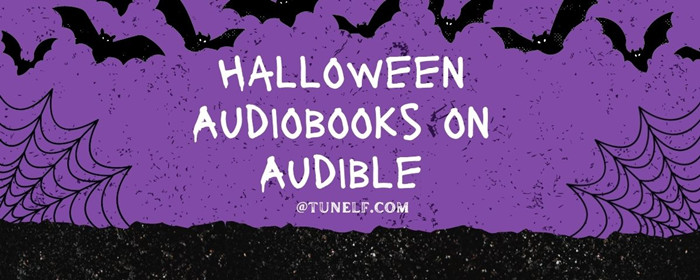 ---
Part 1 10 Best Halloween Spooky Audiobooks You Can't-Miss
Right before the upcoming Halloween, I've gathered the top 10 best Halloween audiobooks. And I guess there're still many people who do not fond of those scary or horrible audiobooks but prefer those spooky or weird, or even funny stories. If that's true, here you have come to the right place! The following audiobooks have been carefully selected and include many different genres, most of which are suitable for adults and children to enjoy together. The following rankings are in no order.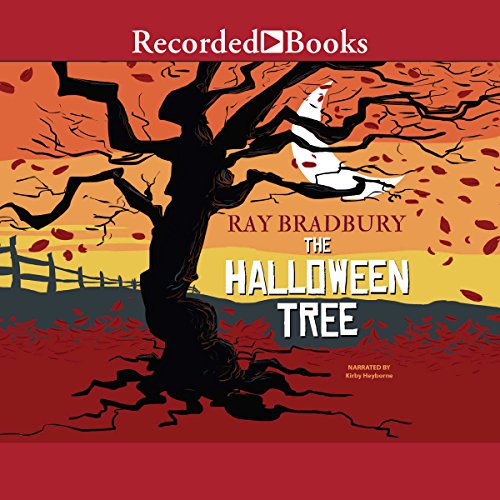 On Halloween night, eight trick-or-treaters gather at the haunted house by the edge of town, ready for adventure. But when something whisks their friend Pip away, only one man, the sinister Carapace Clavicle Moundshroud, can help the boys find him. What would happen then? Did they find Pip successfully? This book from master fantasizer Ray Bradbury is a great book for Children.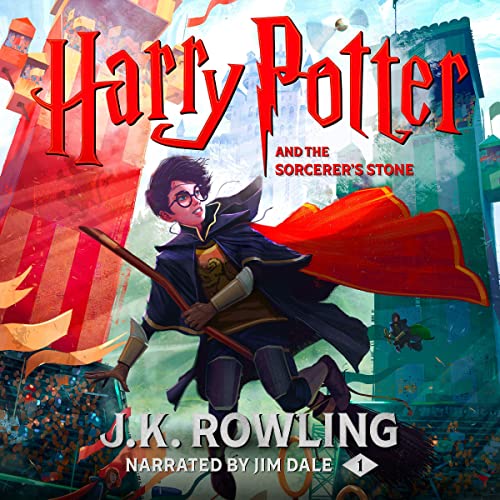 Turning the envelope over, his hand trembling, Harry saw a purple wax seal bearing a coat of arms; a lion, an eagle, a badger, and a snake surrounding a large letter 'H'. Harry Potter has never even heard of Hogwarts when the letters start dropping on the doormat at number four, Privet Drive.
The first book of the Harry Potter series marks the beginning of a great masterpiece and its magic world. JK Rowling who created this classic character never imagined that he could be so famous and bring us so much comfort. The story of the Boy Who Lived continues to express and hand hope, belonging, and the enduring power of truth and love.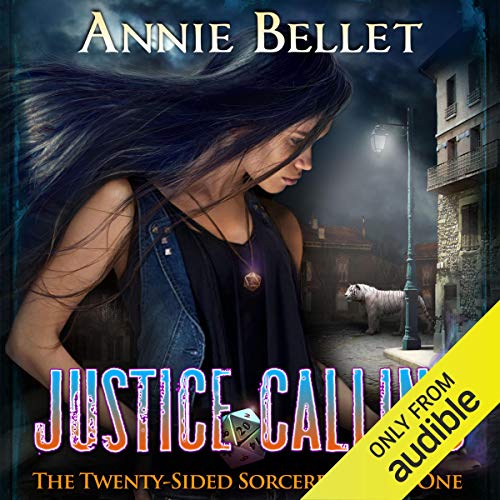 Jade Crow runs a small gaming and comic store in a supernatural town in Idaho. She is also a sorceress, but, shhh, no one is supposed to know that because sorcerers are feared for their heart-eating ways! So, she never uses her magic… until she gets entangled in all kinds of adventures. Justice Calling is the first book in The Twenty-Sided Sorceress urban fantasy series.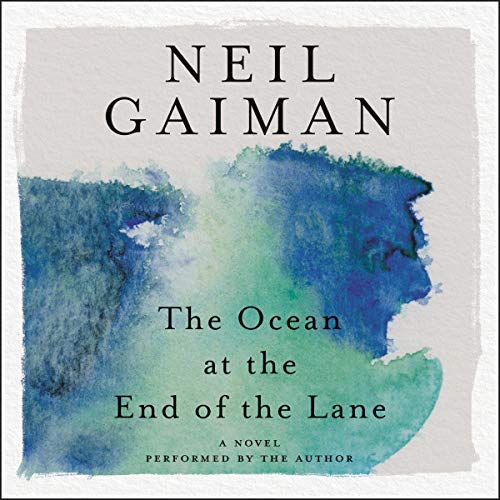 A middle-aged man returns to his childhood home to attend a funeral. He is drawn to the farm at the end of the road, where, when he was seven, he encountered a most remarkable girl, Lettie Hempstock. He hasn't thought of Lettie in decades, and yet sitting by the pond (a pond that she'd claimed was an ocean), the unremembered past comes flooding back.
You can't miss Neil Gaiman when you are looking for good Halloween audiobooks! This book won the 2014 Audie Awards Finalists and this version was narrated by the best storyteller himself.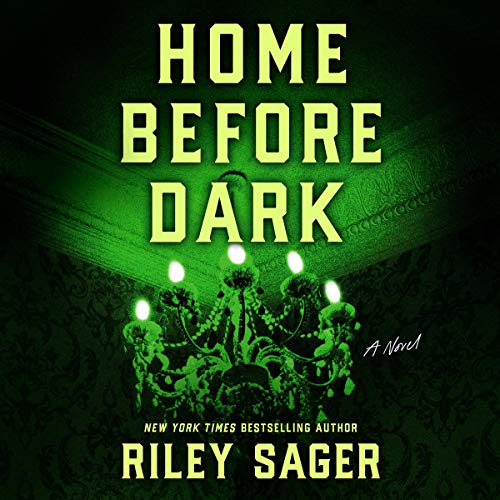 As one of USA Today's Best Books of 2020 and the Instant New York Times Best Seller, "Home Before Dark makes its way to this one of the creepiest and most believable ghost stories I have ever read and the ending was beyond amazing." People who've read this book give comments like this. Every house has a story to tell and a secret to share. And what the story has been told is remain discoverable for you to uncover.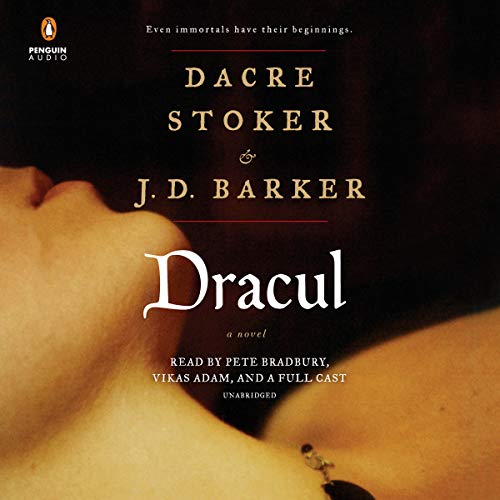 What if Bram Stoker had based Dracula on a true story that he himself had lived through? In this prequel to the terrifying novel, young Bram faces an unspeakable evil and discovers the origins of the sinister count himself. Co-written by Dacre Stoker, the great grand-nephew of Bram himself! The prequel to Dracula, inspired by notes and texts left behind by the author of the classic novel, Dracul is a supernatural thriller that reveals not only Dracula's true origins but Bram Stoker's – and the tale of the enigmatic woman who connects them.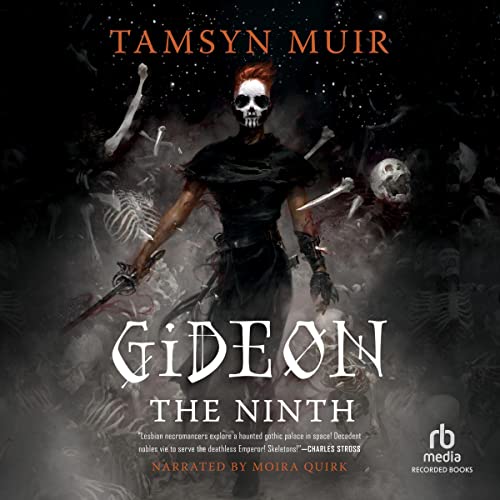 Brought up by unfriendly, ossifying nuns, ancient retainers, and countless skeletons, Gideon is ready to abandon a life of servitude and an afterlife as a reanimated corpse. She packs up her sword, her shoes, and her dirty magazines, and prepares to launch her daring escape. But her childhood nemesis won't set her free without a service. Well, However, the protagonist is not a character we often see or in some sense ordinary. With its necromancers, mysterious murders, and a house that seems to be made entirely of dungeons, this really is the perfect spooky audiobook! If you're looking for Halloween audiobooks and haven't listened to this one yet, well, you must go for a listen!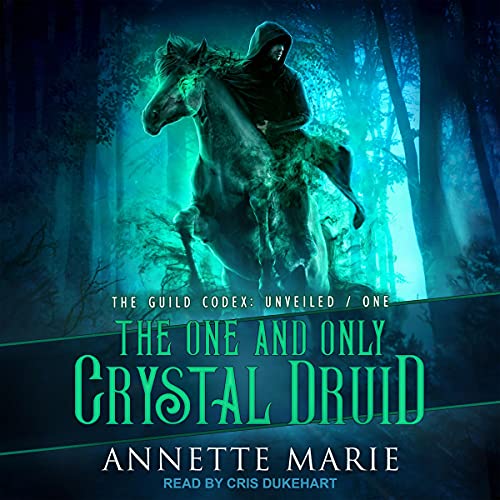 "I'm not your average girl. My best friend is my switchblade. My favorite hobby is using it on the cruel, the abusive, and anyone who gets on my bad side. I'm a convicted murderer with a chip on my shoulder and a dangerous lack of restraint. And then there's Zak. He's the Crystal Druid, and his first mistake was setting foot on my turf. His second was saving my life." Halloween is the perfect time to dive into Annette Marie's Guild Codex world! And the Guild Codex Unveiled series is particularly spooky. Anyone who likes this type of audiobook will admit that it is one of the best audiobooks for Halloween time.
the Very Secret Society of Irregular Witches is such a cozy found-family story with a heartwarming Romance and three very explosive witch children! At the beginning of the story, Mika Moon, a witch, had to hide in the crowd, hiding her magic so as not to attract attention. After all, there are not many witches in the world anymore. At one point she posted a video of herself "pretending" to be a witch on her online web account, thinking no one would take it seriously. However, unexpected news arrives when she is begged to travel to the remote and mysterious Nowhere Home to teach three young witches how to control magic. What will happen after then? If you prefer your Halloween audiobooks to be less creepy, the Very Secret Irregular Witch Guild will have a great time with you.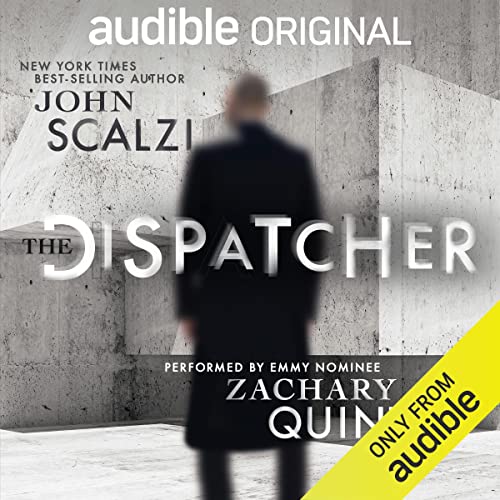 One day, not long from now, it becomes almost impossible to murder anyone—999 times out of a thousand, anyone who is intentionally killed comes back. How? We don't know. But it changes everything: war, crime, and daily life. Then the protagonist Tony Valdez shows up as a professional Dispatcher, whose duty and ability is to save people from death a second time, offering them a second chance to live once. One day, when his friend and fellow Dispatcher went missing, Valdez is plunged into a web of intrigue both professional and personal. As a winner of the 2017 Audie Award for Best Original Work, this book must be one of the most popular Audible books among many people. Also, very suitable for Halloween day! Free for Audible Plus.
---
Part 2 How to Listen to Halloween Audible Books on Any Players
With so many great audiobooks available, it'll be hard to hear them all. But you can download them and convert them to MP3 locally so that you can keep them forever available and listen to them at any time you want. And the MP3 files can be played on multiple devices you want. Besides, if you prefer other audio formats like FLAC, AAC, etc. They can also be done! The best tool you'll need is the Audible audiobooks converter from Tunelf.
Tunelf Audio Converter is a trustworthy and efficient third-party tool to deal with all audio on your device, and it can download and convert audio from Apple Music, iTunes, and Audible audiobooks to MP3, as well as other 5 common audio formats. With this all-in-one converter, you can easily convert these best Halloween audiobooks to your target format to enable the audiobooks to be played on all popular players. There're 6 audio formats for you to choose from, including MP3, FLAC, AAC, WAV, M4A, and M4B. Once saved, you can listen to your favorite audiobooks on any player you want.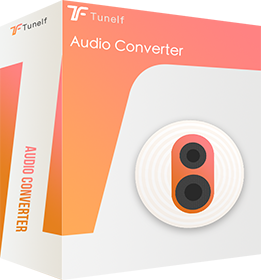 Key Features of Tunelf Audio Converter
Convert Apple Music to MP3, WAV, FLAC, AAC, and other audio formats
Remove DRM from Apple Music, iTunes audios, and Audible audiobooks
Preserve the converted audio with lossless audio quality and ID3 tags
Support the conversion of audio format at a 30× faster speed in batch
Step 1 Add Audible audiobooks to the Tunelf program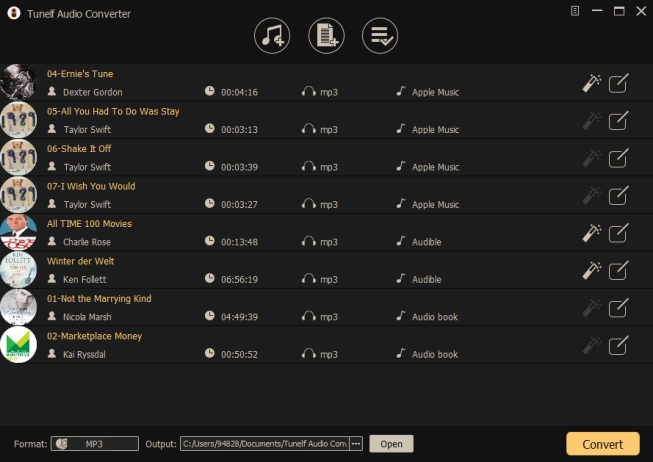 As Tunelf will be working with iTunes, please download and install the iTunes app on your device in advance. When you open Tunelf, the iTunes app will work at the same time. You can click the add icon on the top of the main screen, then you'll enter your Apple Music library page. Just browse and select the songs you want to load the files. Or you can just drag and drop the music track into the program.
Step 2 Select output audio format and parameters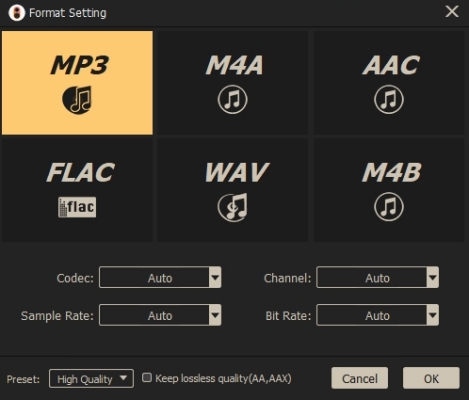 Now in this interface, you can click the "Format" panel and choose an output format from MP3, M4A, AAC, FLAC, WAV, or M4B according to your needs. We've set MP3 as default as it is compatible with many devices. And you can also customize the audio parameters like codec, channel, sample rate, bit rate, etc.
Step 3 Download Audible audiobooks to DRM-free files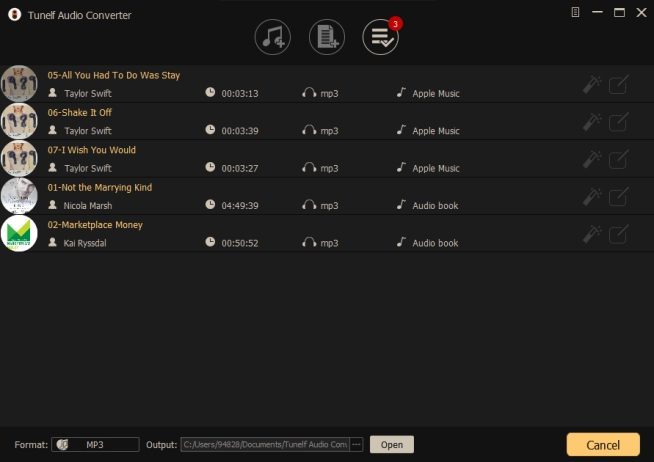 Now, you can click the Convert button to start your conversion. Once finished, you can click the Converted icon to check. Congratulates! You have now downloaded the best Halloween audiobooks from Audible successfully. And you've transformed the audio formats to those mainstream ones. Later, It'll be easy to play Audible books on any popular player without hassle.
---
Bottom Line
If you're looking for the best Halloween audiobooks on Audible, don't miss this post! We provide you with the top 10 popular Audible audiobooks and a great tool to play these audiobooks on multiple devices. Tunelf Audio Converter enables you to convert Audible audiobooks to MP3 with ease, have a try then!
---
---