We've been looking forward to the arrival of the PS5 for a long time, and the highly anticipated PlayStation 5 is here. Sony, as always, delivers a compelling next-gen gaming experience, and the PS5 proves itself to be both powerful and well-designed. So, just as with the PS4, gamers will be able to listen to their choice of songs. Meanwhile, new ways to stream your favorite tunes from Spotify, which are perfect for roaming through your game world. Here there're also a few ways to help you play Spotify music on PS5, and let's get started.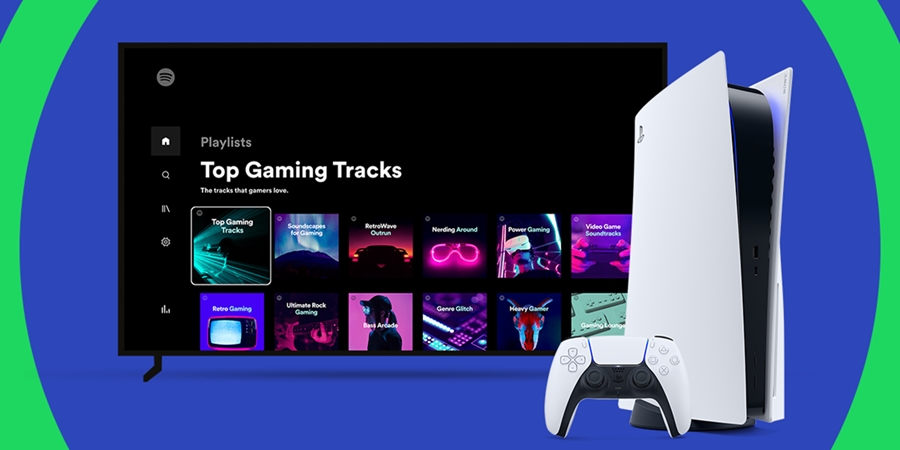 ---
Part 1. New Ways to Control Spotify on Your PlayStation 5
The PlayStation 5 brings a few new ways to take your listening and playing power combo up a notch. To level up your gaming with Spotify on the PlayStation 5 and get all your favorite music and podcasts on the PlayStation 5, and then get ready for: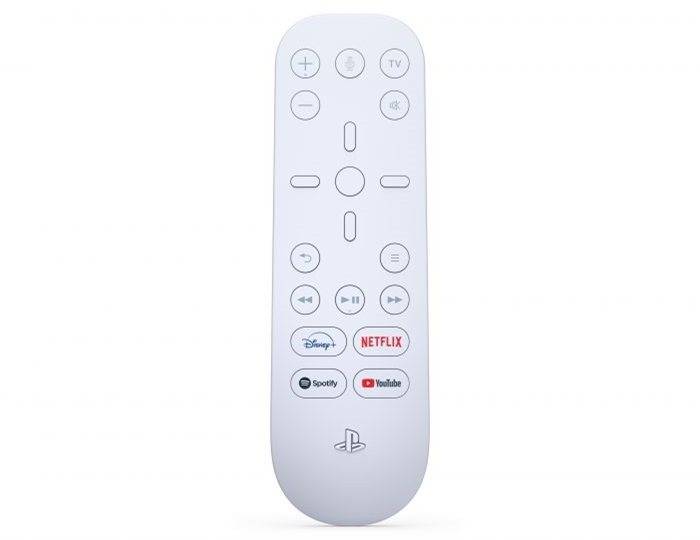 1) Spotify Connect Available for Spotify Playback
With Spotify Connect, you can play your favorite music and podcasts on the PlayStation 5 from your phone and then have the ability to browse Spotify to find the very best in gaming soundtracks, playlists, and podcasts.
2) Media Remote with Dedicated Spotify Button
To ensure seamless integration between your music, podcasts, and game, a new PS5 Media remote is designed with a dedicated Spotify button. So, with this new feature, it would be easier for you to navigate media and control Spotify playback.
3) Control Center Available for Getting Spotify
The Control Center enables you to access Spotify directly and get playback controls so you can quickly switch between games and Spotify for uninterrupted gaming. Also, you could skip and pause your music without leaving your game.
4) New Media Home Available on the PS5
From the new Media Home on the PS5, you'll have easy access to your Spotify app. Plus, if you're not a subscriber to Spotify now, you'll be able to download it from the Media Home and create your account.
---
Part 2. How to Play Spotify Music on PS5 via Spotify
Thanks to its partnership with Spotify, Sony's PlayStation Music also allows PS5 owners to stream their favorite tunes directly through a Spotify account. If you have the Spotify app installed on your PlayStation 5, then you could perform the below steps to play Spotify on PS5 through Spotify.
Step 1. Select All Apps from your Media Home and then select Spotify > Download.
Step 2. Select Sign up or Log in and then enter your details to link your Spotify account.
Step 3. Press the PS button then go to the Control Center and select Music.
Step 4. Choose a song or podcast you want to play and then the song that is playing appears as a card in the Control Center.
Step 5. Press the PS button to return the game you were playing and start to enjoy your music while playing games on PlayStation 5.
---
Part 3. How to Play Spotify Music on PS5 via USB Drive
With a good internet connection, your gaming experience would be perfect. However, the poor internet connection will not enable you to listen to your favorite music from Spotify whilst you play. In order to not interrupt gaming when the internet connection is poor, you'll be able to play Spotify music off a USB drive through the Media Player.
To download Spotify music to a USB drive, you may need to use a Spotify music downloader to download Spotify music to a playable format first. We do recommend Tunelf Spotibeat Music Converter to you. It is capable of tackling the downloading and conversion of Spotify music with ease. Then you can play Spotify music on PlayStation 5 offline.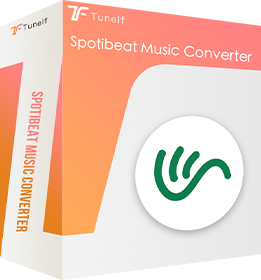 Key Features of Tunelf Spotibeat Music Converter
Download Spotify playlists, songs, and albums with free accounts easily
Convert Spotify music to MP3, WAV, FLAC, and other audio formats
Keep Spotify music tracks with lossless audio quality and ID3 tags
Remove ads and DRM protection from Spotify music at a 5× faster speed
3.1 Download Music from Spotify
Just download the application to your computer and you can download Spotify music to your USB flash drive by doing the following:
Step 1 Select your Spotify playlist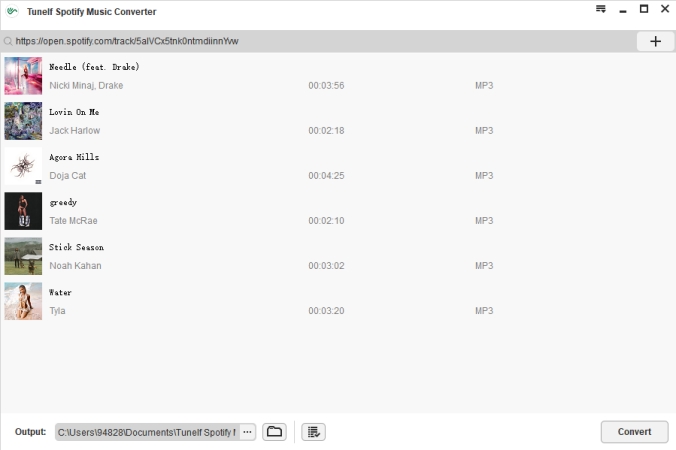 First things first, launch Tunelf Spotibeat Music Converter on your computer and then Spotify will automatically load. Next, navigate to your library on Spotify and browse the playlist you want to download. Then if you've selected your favorite playlist, just drag and drop it to the interface of the converter or copy and paste the URI of the playlist into the search box for loading it into the conversion list.
Step 2 Choose your download quality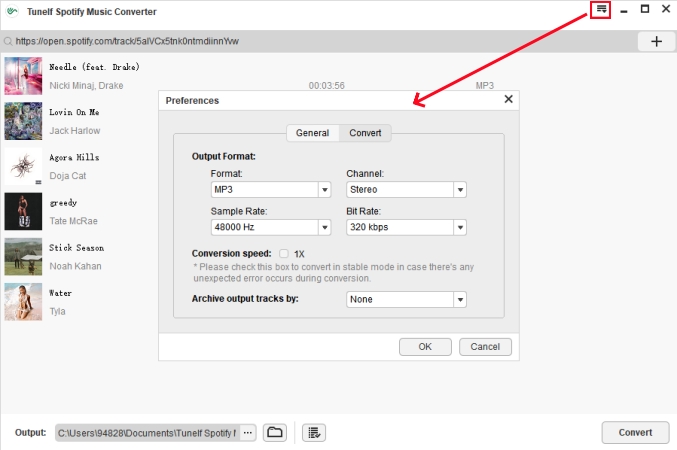 Tunelf offers several audio parameters for setting: format, bit rate, sample rate, and channel. Then you can click the menu bar and select the Preference option to go to set the output parameter. In this window, you can select the MP3 option from the list of audio formats. For better download audio quality, you can also set the bit rate, sample rate, and channel. Once you're satisfied with your settings, click the OK button.
Step 3 Start to download music from Spotify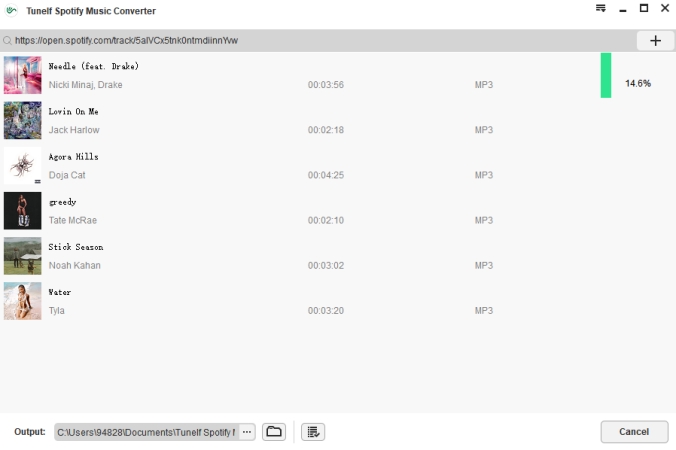 To begin downloading playlists from Spotify, select the Convert button on the bottom right corner. Tunelf lets you specify which storage location you want for downloads. But Tunelf would default to the storage folder on your computer if you don't specify in advance. Once downloaded, all Spotify content will appear in the Converted section. Then click the Converted icon next to the Convert button to browse your downloaded playlist.
3.2 Play Spotify on PS5 Offline
After download, you could prepare to save your downloaded Spotify playlists to your USB flash drive and play Spotify music on PlayStation 4 offline by doing the following: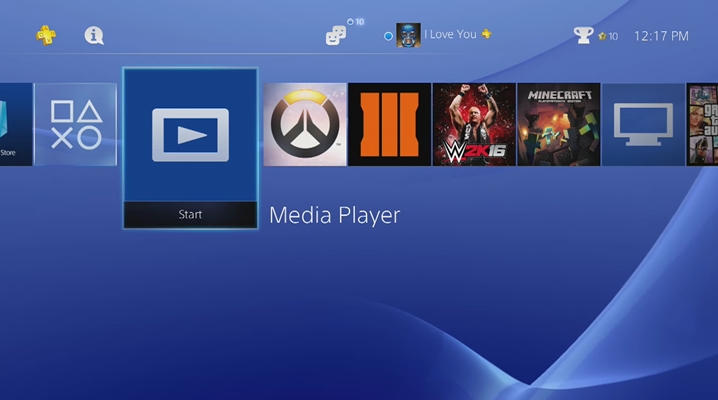 1. Connect a USB flash drive to your computer then create a folder called Music on the USB flash drive.
2. Copy your downloaded music files into the Music folder and then insert the USB flash drive into your PS5 system.
3. Select Library in the content area and then select USB Music Player in the content area.
4. Select the music you want to play and press the OPTIONS button, and then select Play.
---
Part 4. Comparison: Play Spotify on PS5 with Spotify or USB
In the following chart, we'll compare these two ways for you to play Spotify music on PS5 through Spotify or a USB flash drive from the perspective of free Spotify subscribers. Here're the features differing between these two ways.
| | | |
| --- | --- | --- |
| | Play Spotify on PS5 via Spotify | Play Spotify on PS5 via Tunelf |
| Play Any Track | √ | √ |
| Unlimited Tracks | √ | √ |
| Listen While You Play | √ | √ |
| Ads Free | × | √ |
| High-Quality Audio | × | √ |
| Offline Playback | × | √ |
---
Conclusion
So, you've got to know two different ways on how to play Spotify music on PS5. Each method has its advantages and disadvantages, but if you're looking for a method to play Spotify on PS5 offline, we highly recommend using Tunelf Spotibeat Music Converter. It can remove all ads contained in Spotify music, and you also could play Spotify music on PS5 without ads interrupted even though you are using a free Spotify account.