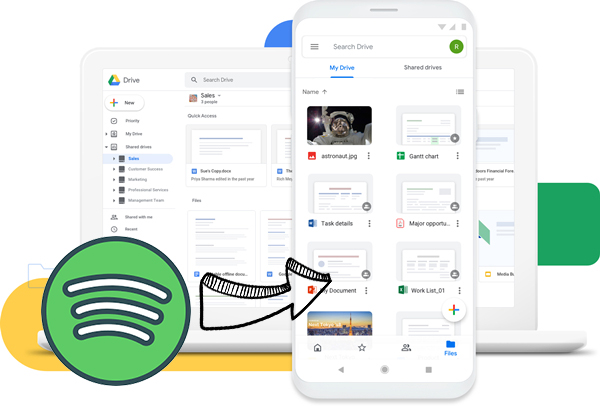 Spotify users are continually devising means of keeping the fire burning regardless of location or the device at hand. Take for example the Cloud system. It lets you save and access your files from any corner of the world. And Google's cloud storage solution is no different. It will upload your files to its remote servers and keep them safe in the 15GB of storage that it offers for free. From designs, photos, recordings, videos, it's also good news that you can save Spotify music to Google Drive! By this, you get access to your songs and share them with friends. Likewise, you'll free up space on both your Spotify music library and the computer.
---
Part 1. How Does Google Drive Work?
In the quest to learn how to download music from Spotify to Google Drive, we should first have a clue on how Google Drive works. Several ways are available for Drive access. It can be through the web browser or via the mobile app.
The web browser is the common option, so first, log in to drive.google.com to access your Drive via the browser. Then go to the left side of the screen to access Drive's numerous tabs. These include these tabs like my Drive, computers, and shared with me. You'll find your files organized by numerous categories and folders. You can right-click to open an item. Likewise, you can go to the Search bar and look for a file by name.
Also, you can rename, delete, share, or move any item that you select. Just click on a Drive file or a folder and those icons will appear below the search bar area or in the right-click menu. There is also no limit in working with third-party apps on Google Drive. The Google version of Microsoft Office (G Suite) easily enables Google Drive to work with several apps. Let's now put our focus on how to transfer music from Spotify to Google Drive using a reliable app.
---
Part 2. Best Method to Save Spotify Music to Google Drive
Breaking up with Spotify is never an option to its over 300 subscribers. Whether you are a free user or a premium subscriber, you'll always be kept entertained with Spotify's over 40 million songs. Even though every user wishes to maintain Spotify's music to their ears, it's only possible via Spotify apps or web player. This then means a huge dent is left if you wish to play your Spotify songs from Google Drive. The files simply won't open by default.
You need a third-party tool to remove Spotify music's encryption from the OGG Vorbis format to a playable format. And there is no better way to do this other than by Tunelf Spotify Music Converter. The following is a step-by-step guide to convert and save Spotify music to Google Drive. Let's get started.
Convert Spotify songs to several formats like MP3, among other formats
Download tracks, album, playlist, podcast from Spotify without Premium
Up to 5× conversion speed enabling you to convert Spotify music in batch
Save Spotify music with lossless audio quality and metadata information
Step 1. Add Spotify music to Tunelf Spotify Music Converter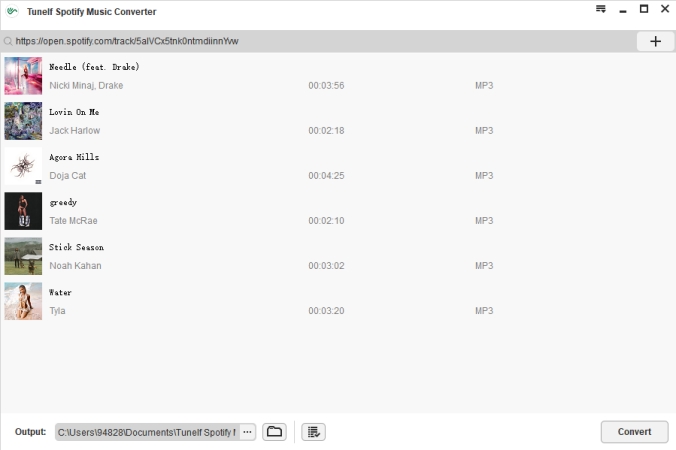 First, open the app on your computer and it will load the Spotify app automatically. Next, log in to the Spotify account and open the music 'library' to access the music that you wish to move to Google Drive. You can drag and drop the tracks to the app interface. Likewise, you can also copy the relevant links and paste them to the search bar for conversion.
Step 2. Configure the output audio format and preferences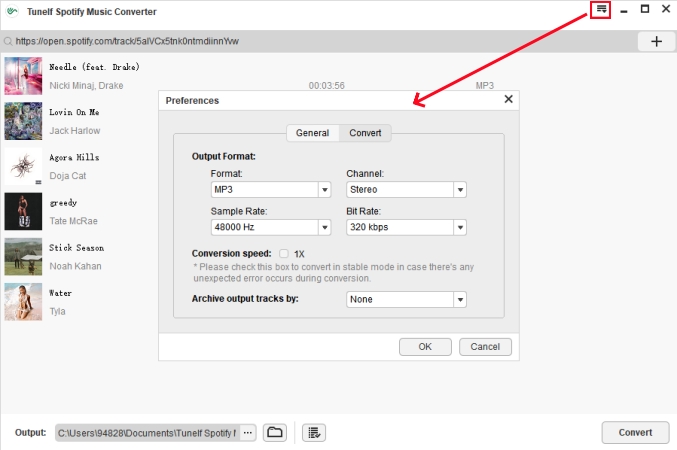 With your selected Spotify songs added to the app window, it's now possible to customize the parameters. Among the preferences, you can change are the sample rate, output format, bit rate, among others. Go to the menu option and then select the Preference option. Finally, click the OK option and be ready to save the settings you adjust.
Step 3. Download music from Spotify to Google Drive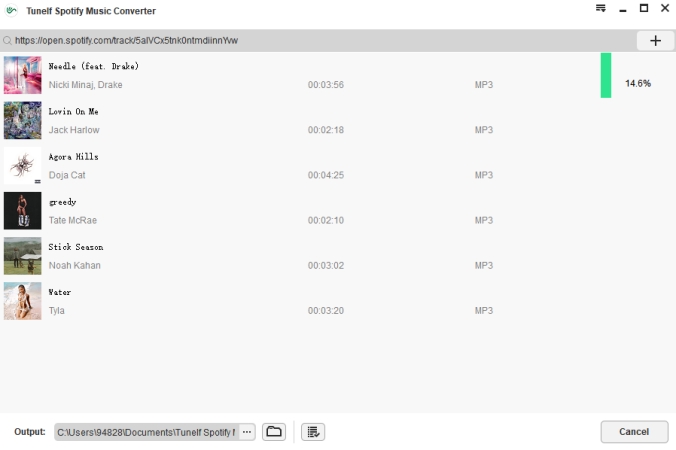 At this point, you are just an inch away from saving Spotify music to Google Drive. Click the Convert button at the bottom-right and Tunelf Spotify Music Converter will convert your songs to MP3 format. You can save your converted songs to the computer then save them to Google Drive for access and sharing.
---
Part 3. How to Upload Spotify Music to Google Drive
We earlier mentioned that one of the ways to access Google Drive is through the web browser. Let's now check out how to move Spotify music to Google Drive with the web browser option.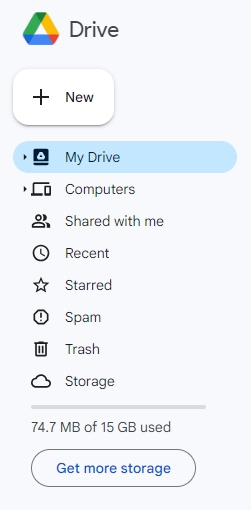 Step 1. First, sign in to Google Drive. You should use the username and password that you initially used for Gmail signup.
Step 2. Then click on the New menu option. You can either create a new folder at this point or upload your Spotify music folder directly to Google Drive.
Step 3. Once uploaded, you can now access the folder. If you don't spot it, use the Search bar and key in the name that you had given to your Spotify music folder.
Step 4. Lastly, open a track by a double click. Alternatively, you can right-click and hit the Open option. Your Spotify music will automatically start playing from your web browser.
Note: Remember you can share your Spotify music with friends after you save Spotify music to Google Drive and they'll be glad to find it in their Shared with me tabs.
---
Conclusion
Accessing your Spotify music on Google Drive and sharing with friends is a great step towards a fun-filled music experience. But since Spotify encrypts its songs, it may be challenging to directly access it. However, you are now up for any task following this tutorial. Use the best Spotify music converter to download and convert your favorite songs to playable formats. With this, you can easily listen to Spotify songs on different devices and platforms including Google Drive.