VLC media player is among the much after-sought players for streaming music, watching videos, and even editing media files. You only need to download it to your computer and carry on with playing your video and audio. Furthermore, it comes packed with useful tools to help you attain quality playback. Spotify is a streaming music service where you can enjoy your music and videos. So, some music lovers are eager to stream Spotify music on VLC media player.
As the norm, Spotify has offered different plans for its users. The millions of songs and numerous crafted playlists, podcasts, and other content make every user want to know how to stream Spotify on their preferred media players like VLC media player. Apparently, there is a limited chance to stream Spotify downloads outside its application. But why can't you play Spotify songs on your media player directly? Let's look at this more deeply and find a possible solution as well.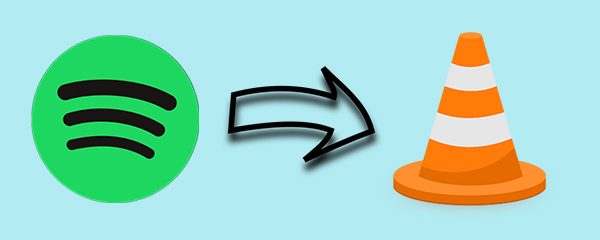 ---
Part 1. VLC Spotify Streaming: What You Want to Know
First of all, we offer you this shortcut to help you learn more about the VLC Media Player and gain a basic understanding of what I'm going to say in the next parts of the passage.
Q1. What Is VLC Media Player?
VLC is a free and open source cross-platform multimedia player and framework that plays most multimedia files as well as DVDs, Audio CDs, VCDs, and various streaming protocols."
– videolan
As a free and open-source, portable, cross-platform media player software and streaming media server developed by the VideoLAN project, VLC Media Player was been put into use in handling multiple types of audio files with different formats. With a vast range of compatible devices, you can use it on desktop operating systems and mobile platforms. VLC Media Player plays an important role in compressing audio and video and files. It can stream media over computer networks.
Q2. Can You Play Spotify Through VLC Media Player?
So far, VLC Media Player almost covers all types of audio files that you can play audio with all kinds of formats. But that does not include the music streaming audio files like Spotify music. Fortunately, this free open-source allows you to upload or transfer audio files for listening, we can download Spotify songs offline and add them to VLC Media Player then. See how this can be done in Part 2.
Q3. What Audio Format Does VLC Support?
Video format: MPEG-1/2, DivX® (1/2/3/4/5/6), MPEG-4 ASP, XviD, 3ivX D4, H.261, H.263 / H.263i, H.264 / MPEG-4 AVC, Cinepak, Theora, Dirac / VC-2, MJPEG (A/B), WMV 1/2, WMV 3 / WMV-9 / VC-1, Sorenson 1/3, DV, On2 VP3/VP5/VP6, Indeo Video v3 (IV32), Real Video (1/2/3/4).
Audio format. MPEG Layer 1/2, MP3 – MPEG Layer 3, AAC – MPEG-4 part3, Vorbis, AC3 – A/52, E-AC-3, MLP / TrueHD>3, DTS, WMA 1/2, WMA 3, FLAC, ALAC, Speex, Musepack / MPC, ATRAC 3, Wavpack, Mod, TrueAudio, APE, Real Audio, Alaw/µlaw, AMR (3GPP), MIDI, LPCM, ADPCM, QCELP, DV Audio, QDM2/QDMC, MACE.
---
Part 2. Method to Play Spotify Music on VLC Media Player
It is a wish for every user to stream their favorite music on any platform, and VLC media player is no exception. Being it supports various formats of video and audio; many users think it is easy to import Spotify songs to VLC media player for playing. However, that's not the case as Spotify songs are only allowed to be played with the Spotify app.
The songs from Spotify are encoded in the format of Ogg Vorbis, preventing users from playing on any other platform such as VLC media player. Spotify applies a DRM-protection technology to safeguard its streaming content. Hence, you have to remove this protection so as to stream your favorite songs and videos freely.
There is no better way to do this other than to use a third-party tool to convert Spotify music to a playable format for VLC media player. Tunelf Spotibeat Music Converter is loaded with advanced encryption technology that can easily download Spotify music to several formats like MP3 and others. Besides, it retains the original audio quality and ID3 tags.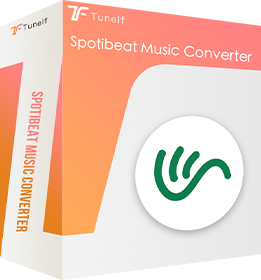 Key Features of Tunelf Spotibeat Music Converter
Download Spotify playlists, songs, and albums with free accounts easily
Convert Spotify music to MP3, WAV, FLAC, and other audio formats
Keep Spotify music tracks with lossless audio quality and ID3 tags
Remove ads and DRM protection from Spotify music at a 5× faster speed
---
Part 3. How to Convert Music from Spotify to VLC Media Player
First of all, you need to download and install the program on your computer. It currently works well on both Windows and Mac operating systems. So, you can choose a version according to your computer. Then follow these steps to convert Spotify to MP3 with Tunelf Spotibeat Music Converter and import Spotify music to VLC media player.
Step 1 Add Spotify music to the conversion list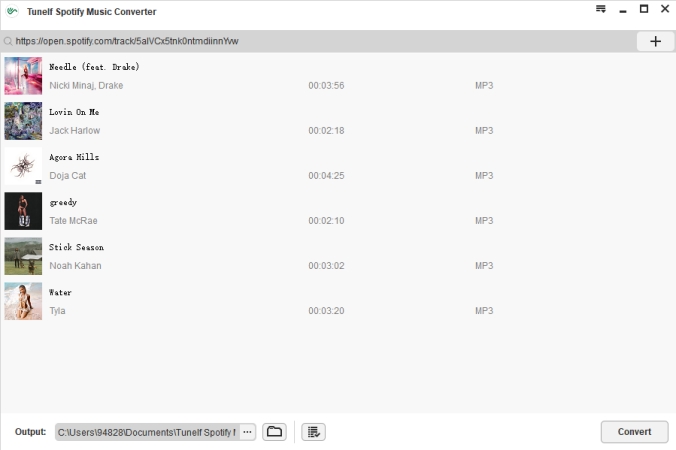 As soon as you open Tunelf Spotibeat Music Converter on your computer, the app will load the Spotify app. Then open the Spotify Library section to view your list of songs. Next, select the Spotify playlist or the songs that you need to convert. You can either drag and drop them to the Tunelf interface or copy and paste the music link from Spotify to the search box of Tunelf app.
Step 2 Set the output parameters for Spotify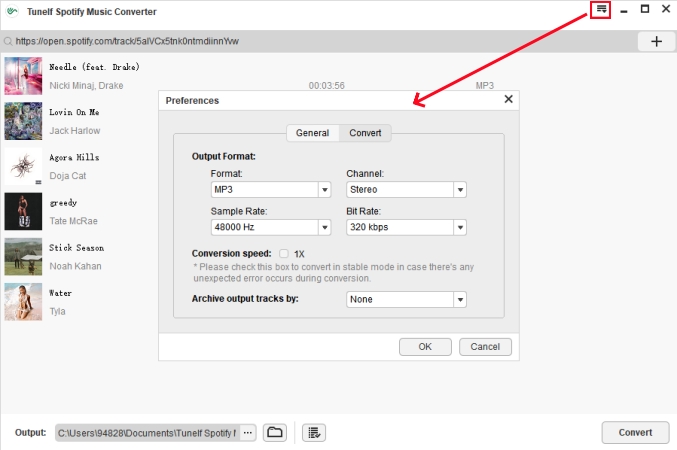 Once your selected songs have been loaded into the Tunelf app, it's time to set the parameters. Head to the Menu option and click on the Preference category to customize the preferences. The bit rate, sample rate, output format, are among the preferences you can set. Once you are satisfied with the setups, click the Convert button at the bottom of the screen to effect the changes.
Step 3 Download and convert Spotify music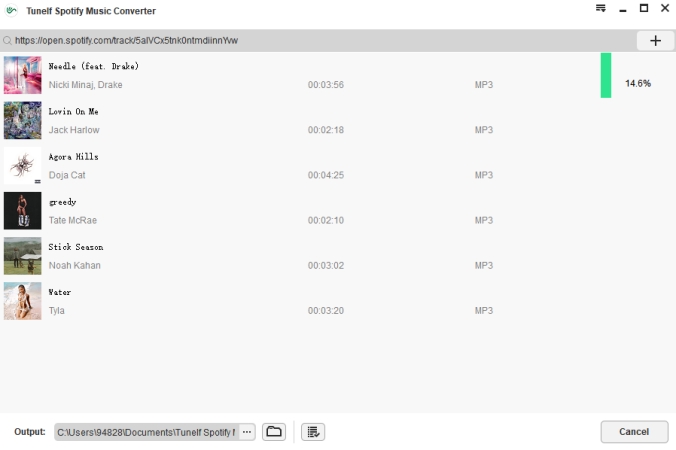 This is the point where to download, convert, and import Spotify songs to the VLC. The conversion process should be complete once you hit the Convert button. Your songs will then be saved into the Converted list. Click the Converted icon to access them and import them to VLC for offline playback.
---
Part 4. How to Use VLC Media Player for Playing Spotify Music
It is one process to convert Spotify songs to a format compatible with VLC media player. And here is to tell you how to use VLC media player to play Spotify music. Perhaps you don't know how to use VLC media player and wonder where to start after the conversion is complete. Follow these steps to start your playback of Spotify on VLC media player.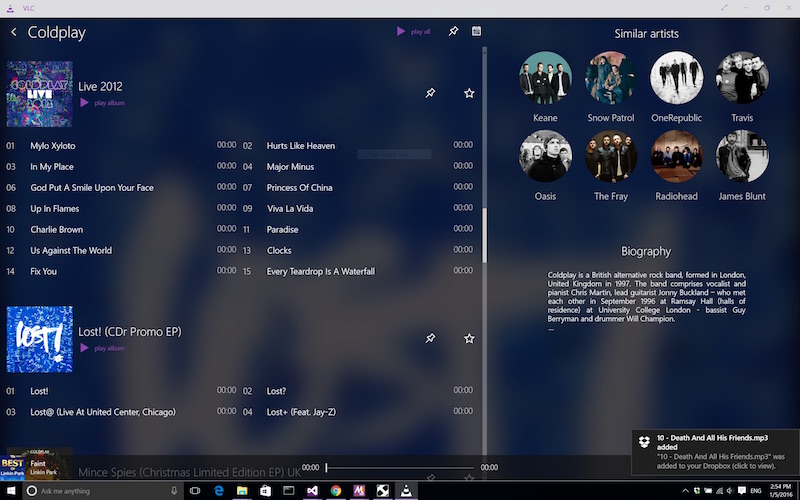 Step 1 Download and Install VLC Media Player
Visit the VLC website and click the Download button. Then install the media player on your computer. The whole process is pretty easy and you can simply follow the laid down instructions for a successful installation.
Step 2 Locate Music Files on VLC Media Player
Next, launch VLC media player and then drag and drop Spotify music files into the program. Alternatively, you can click the Media Library button, move your mouse cursor over Open Media and then select Open Folder to go to the folder containing your Spotify music files.
Step 3 Use Video Controls on VLC Media Player
VLC media player has video controls, thus enhancing your listening. You can pause and resume your music as desired. You can also adjust the sound by using the sliders to achieve the best quality. Besides, you can synchronize your audio to your VLC media player.
---
Bottomline
Being an open-source and free media player, VLC media player is compatible with most operating systems. It doesn't matter which device you are using, and it cuts across all platforms. However, when you want to stream Spotify music on VLC media player, you are bound to face challenges. The post has you the easiest way to download Spotify with Tunelf Spotibeat Music Converter in simple steps. Then you can enjoy your music on your media player like never before.
---
---