Music has flavors, and you cannot play any music at just anytime. Music flows with mood and intensifies your feelings. The flourishing of the internet connects us with different forms of music and tracks. You can get engaged with various music streaming platforms to have your favorite track. If music is your passion and profession both, or you love mixing music and have DJ skills, then Amazon Music is the broadest ever spectrum that can provide you the track of your choice.
You can even create your beat using DJ applications. Do you know how to DJ with Amazon Music? There are some software and applications to execute the task. Here we will talk about how you can convert Amazon music and use them in DJ software like Djay pro. You will get to know the detailed steps of the process. Let's move ahead!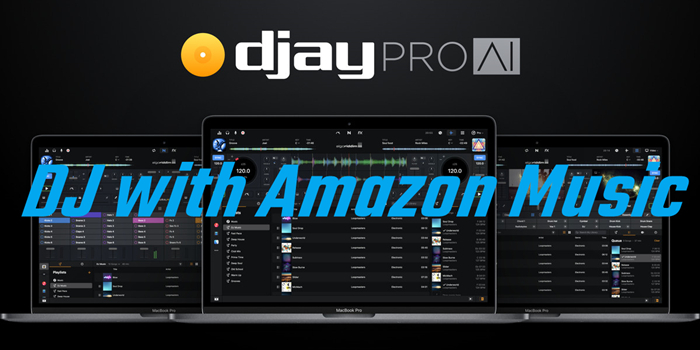 ---
Part 1. Is Amazon Music Compatible with djay Pro?
Amazon is a giant hub of music and tracks, and most DJs prefer Amazon music and famous tracks to play in DJ performances. There are tons of popular DJ software for mixing and mastering music. But whether we consider any DJ application or specifically djay Pro, Amazon music is not compatible with these applications or software.
Amazon takes exceptional care of its products; its songs are encrypted and cannot be accessed by any third-party app without its permission. The DRM protection prevents users from using those tracks that make Amazon music incompatible with djay Pro. So, you are not able to directly use Amazon Music with djay Pro. But it doesn't matter, and you could get it done with our way.
---
Part 2. How to Convert Amazon Music to djay Pro
To use Amazon Music with djay Pro, you have to use Tunelf Amtune Music Converter. It is a 5× fast converter and downloader for Amazon Music with a professional output of zero quality loss guarantee. With an easy interface, it can help you download songs from Amazon Music and convert them into multiple file formats. Let's talk about how you can add and use Amazon Music with djay Pro.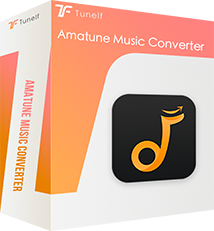 Key Features of Tunelf Amatune Music Converter
Download songs from Amazon Music Prime, Music Unlimited, and HD Music
Convert Amazon Music songs to MP3, AAC, FLAC, WAV, M4A, and M4B
Handle the audio conversion of Amazon Music at a faster speed of 5×
Ensure the output audio quality while retaining ID3 tags and metadata
Step 1 Set the output audio format
Initially, you have to download Tunelf Amatune Music Converter. After launching Tunelf software, open the menu option of the converter. In the popped-out interface, you could spot an advanced section, where you can select your desired file format from MP3, AAC, FLAC, WAV, M4A, and M4B. Along with these specifications, you can also change the bit rate and sample rate.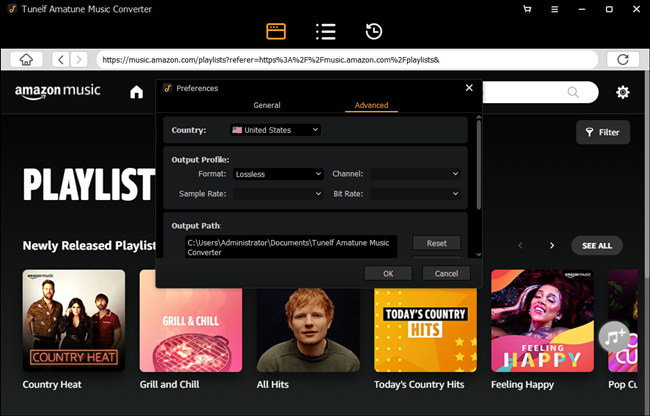 Step 2 Select Amazon Music playlist
After these required settings, you could access all music from your Amazon account directly in the converter. Without any restriction, you can select any music, track, or playlist of your choice which you want in your djay Pro software. You will be having a check section for choosing the music you want to convert.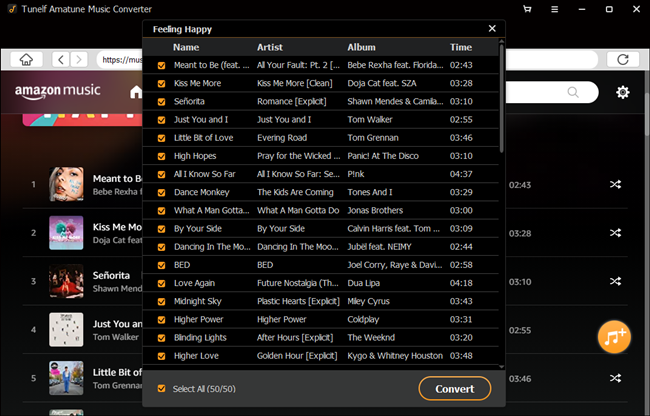 Step 3 Convert Amazon Music to MP3
There you can notice a small tabular interface in the bottom, showing the number of files you have selected along with a convert button. You can proceed by clicking the Convert button. All the music will be downloaded and converted automatically to the local folder of your computer.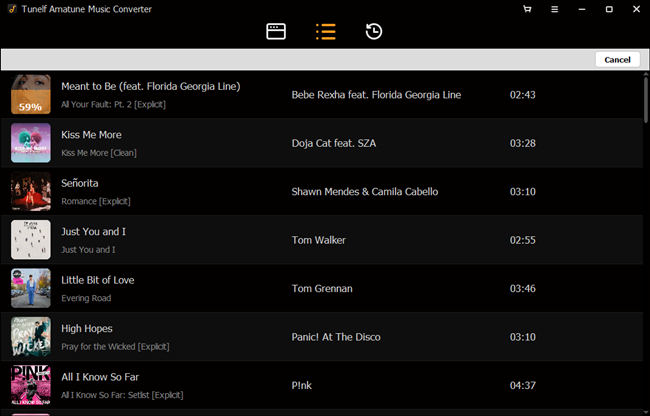 Now, you can use those music files placed in the local file for djay Pro software. After launching the day pro software, you can click the select file section to access the local folders. In the local folder, you can get all the converted and download songs from Amazon Music.
---
Part 3. How to Use Amazon Music with djay Pro
Tunelf Amatune Music Converter is the primary tool that helps you download and convert songs from Amazon Music to those formats compatible with djay Pro. You can use Amazon Music on Windows, Mac, iPhone, and Android devices, respectively. Here is the process in detail.
For Windows:
As you have all the converted files on your windows computer, move straight to My Library of djay Pro. You can access the local folder to add tracks from the playlist tab. Select the desired song files to add them to your library. Now, you can run the music smoothly on djay Pro.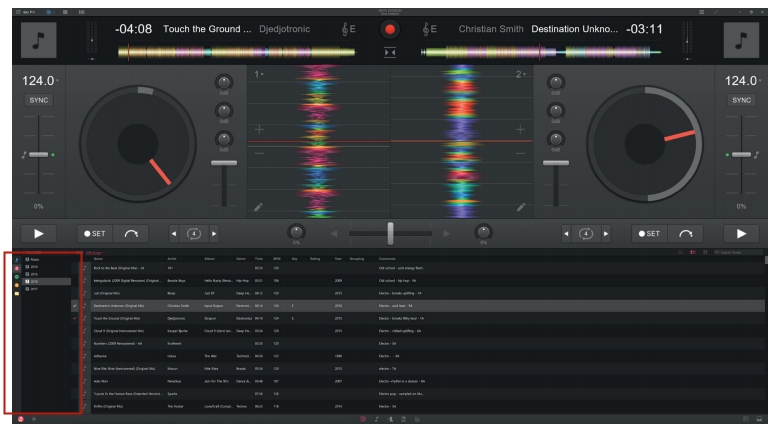 For Mac:
As Tunelf Amatune Music is a desktop supporting software, you can have all the converted music on your local folder of Mac computer. You can directly launch your djay by adding the music from the Finder tab of the music library.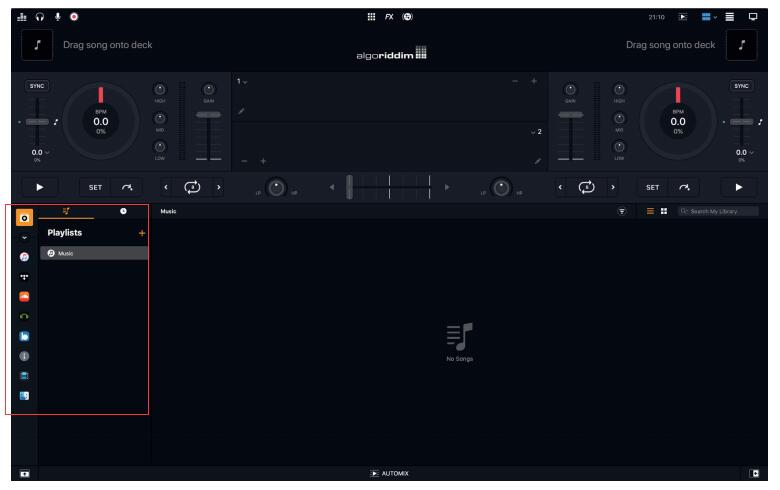 For Android:
You will need a USB cable to execute the task, where you have to connect your Android device and computer using it. Next, you can select the media device interface to access, as you are using a USB connection. Search the converted Amazon Music files and transfer the desired files to your android device. Once you have all the music, you can efficiently run it within djay.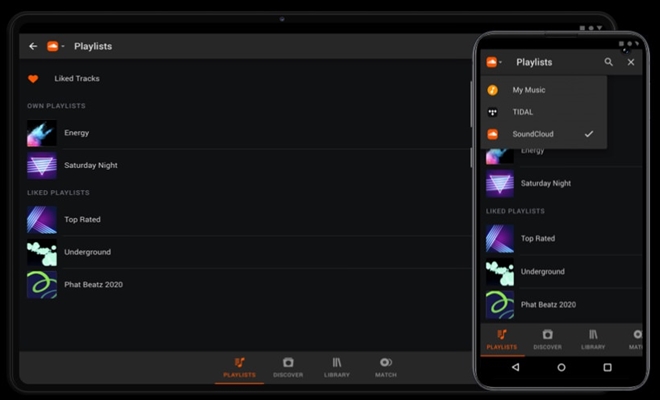 For iOS:
You have to proceed with a new playlist in your iTunes application in order to have the files on your device. Choose the Advanced option after selecting Preference from the Edit Menu section. After enabling "Share iTunes Library XML with other applications," you can browse all the music from your djay.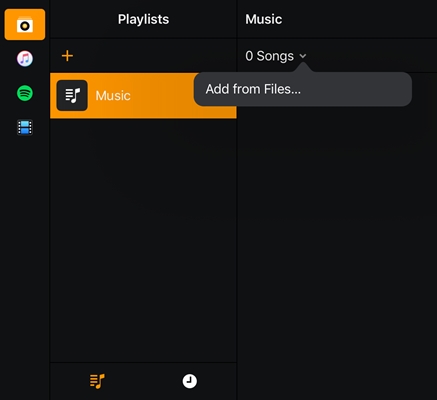 ---
Final Takeover
If you want to use Amazon music, it might be clear that Amazon Music is not comfortable with any DJ software. Thanks to the Tunelf Amatune Music Converter, which allows you to use Amazon Music with djay Pro. This music converter helps you get limitless downloads of Amazon songs with a wide variety of file formats.