Life without music is such a bore. Music streaming exists everywhere when we hold any campaign or do some exercise. Especially when driving a car, we must focus on the road to ensure safety. In this type of long-time car driving, music is regarded as an essential part of the process. However, unlike decades ago, we now have many streaming music and audio services to choose from. Still, there're many people who are hesitating about choosing Spotify or SiriusXM. So, Spotify vs SiriusXM, which one should you choose? This post will share a detailed guide with you, you can take it as a reference before your purchase.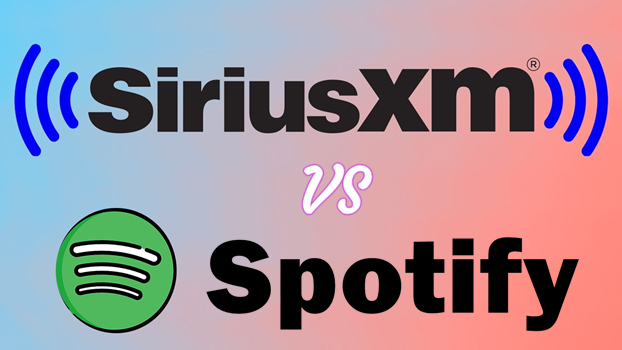 ---
Part 1. A Brief Introduction to Spotify and SiriusXM
Firstly, let's do basic learning about the brief information about these two products. Next, let's move on to read the introduction below.
What is Spotify?
Founded in 2006 by Daniel EK and Martin Lorentson, Spotify is now one of the most popular music streaming service providers. This platform offers digital and copyright-restricted podcasts and music for its users. The basic features are free with ads and limited song skips. And it has both apps to download on Apple Music and Android devices. Users can also enjoy the desktop version on their PCs or Mac computers. By 2021, Spotify is reported to have reached 158 million paying users and over 356 million active monthly users, according to official analysis. For people who want to enjoy a wide variety of music libraries, Spotify can be the optimal choice.
What is SiriusXM?
Founded in 2008, SiriusXM is a radio broadcasting service operating in the United States. It is performing as a radio satellite for radio broadcasting in North America. It's the merger of XM Satellite Radio and Sirius Satellite Radio. It shows like an older radio but works with no glitch and provides excellent music quality instead. SiriusXM has cheaper plans that allow users to listen through a web browser or app. As of April 2021, the platform had about 34.9 million users. On this platform, you can enjoy a wide range of audio and radio files including songs, podcasts, live sports matches, and many radio programs with subscriptions.
From the above, we get to know that both two are great music streamers. However, to choose one from them, we have to determine their pros and cons and then compare them to tell out the result. Now let's move on to see the side-by-side comparison.
---
Part 2. SiriusXM vs Spotify: All-in-depth Comparison
2.1 SiriusXM vs Spotify: Premium Plans & Costs
This part will focus on the fight over the subscription plans between SiriusXM and Spotify Premium. Spotify has two plans: the freemium one and the premium plans. The Premium plans are diversified, check the table below:
| | |
| --- | --- |
| Standard | $9.99 per month |
| Premium Student | $4.99 per month |
| Premium Family | $15.99 per month with 6 accounts |
| Premium Duo | $12.99 per month with 2 accounts |
As for SiriusXM, the premium plans are more complex. It does not offer a free version; the premium plans are divided into two types: streaming + car and streaming only. The streaming + car plans are much more expensive than other plans. For the worthiest plan, you can go to the only streaming plan. Here're the prices for streaming only, not included + car streaming plan:
| | |
| --- | --- |
| Streaming Music Showcase | Only streaming music costs $4.99 per month |
| Streaming Music & Entertainment | Streaming music, recorded programs, and podcasts cost $7.99 per month |
| Streaming Platinum | Streaming music, recorded programs, and live programs cost $10.99 per month |
And for newbies who haven't joined Spotify or SiriusXM, you will have the chance to win the premium plan of each product for free for a 3-month duration. For details, you can check the official websites.
2.2 Spotify vs SiriusXM: Availability & Compatibility
When it comes to the available regions, Spotify takes the lead among the music streaming services. It has reached over 178 counties and regions, which covers almost the world. And you can play Spotify on many supported devices, such as smartwatches, game consoles, cars, and other media players. Also, Spotify is compatible with Apple CarPlay, Alexa, Bluetooth, and Spotify Connect.
While SiriusXM is now only available in the US. It is compatible with many smartphones, tablets, and computers, too. And SiriusXM offers the car version, you can use this in a car as long as you pay for it.
2.3 SiriusXM vs Spotify: Music Content
As the biggest music streaming service, Spotify is famous for its huge music library online with 90 million music catalogs, especially rich in music songs and podcasts. What makes SiriusXM special is that it offers not only music songs but also other various types of audio content. You can listen to more than music songs, such as sports shows, stand-up comedy as well as other broadcasting audio content.
2.4 Spotify vs SiriusXM: Sound Quality
Both Spotify and SiriusXM can provide a pretty decent listening experience, as long as you have a good internet or satellite connection. SiriusXM works better in remote areas, while Spotify doesn't have any issues, depending on the water or the height of surrounding buildings.
---
Part 3. Spotify vs SiriusXM: Pros and Cons
After the above discussion, we can tell out the pros and cons of these two products now. You can check below to make your decisions.
Spotify
Pros:
1. It has a clear and easy-to-use interface that is user-friendly to newcomers.
2. Premium users can download Spotify music songs as offline playback.
3. Spotify has a huge and various types of music genres and a rich library of music and podcasts.
4. Free users of Spotify can listen to music files at 160 kbps bitrate and for premium users, it supports 320 kbps bitrate.
5. It offers free accounts with the basic features to enjoy music online.
6. Spotify can be played on multiple devices and is available in many countries and regions.
Cons:
1. Free users can't block ads and are limited to controlling the music playback.
2. Free users cannot download Spotify music offline.
3. Spotify does not offer live programs for watching.
SiriusXM
Pros:
1. It offers a wide range of audio content, not limited to music only.
2. It works as a radio satellite, so it can be heard around the world.
3. Users can choose audio content from up to 165 different channels.
4. It has live programs for watching in real time.
5. The subscription prices are cheaper than Spotify if you chose the music streaming-only plan.
Cons:
1. It has limited regions that you can now only use in the US.
2. It does not offer free plans for its users.
3. The sound quality it provides is a bit lower than Spotify.
---
Part 4. Extra Tip: Download Spotify Music Offline for Playing on Any Device
Now you've had a comprehensive understanding of Spotify vs SiriusXM. Given the high prices to premium prices, we have the best tool to help you download Spotify music offline without premium and play on multiple devices you like. This efficient way is Tunelf Spotibeat Music Converter.
Tunelf Spotibeat Music Converter is an easy-to-use yet efficient software to download Spotify Music such as playlists, songs, albums, and artists and convert them to MP3, FLAC, AAC, or other common formats for playback on any device. You can complete the conversion at a fast 5× speed. It also supports preserving the ID3 tags and metadata info with lossless high quality.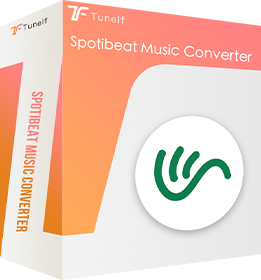 Key Features of Tunelf Spotibeat Music Converter
Download Spotify playlists, songs, and albums with free accounts easily
Convert Spotify music to MP3, WAV, FLAC, and other audio formats
Keep Spotify music tracks with lossless audio quality and ID3 tags
Remove ads and DRM protection from Spotify music at a 5× faster speed
---
Part 5. FAQs about SiriusXM and Spotify
Meanwhile, there're some other questions you may be interested in. They're often asked and I've collected the answers to these questions.
Q1. Does SiriusXM own Spotify?
A: No. SiriusXM does not own Spotify. Both these two products are belonging to different companies and their target markets differ too.
Q2. Does Spotify have satellite radio?
A: No. Spotify does not offer the stations like Sirius. But the Streaming radio provided by Spotify functions similarly to satellite radio, except that the channels are accessed via the internet.
Q3. What's the difference between Sirius and SiriusXM?
A: They're different as Sirius users can only receive Sirius packages while SiriusXM users enjoy SiriusXM packages. SiriusXM offers people more specialized music channels.
---
Conclusion
In this article, we've shared an all-in-depth comparison of Spotify vs SiriusXM. We've compared them from several aspects: price & plans; availability & Compatibility; content and sound quality. From the above discussion, it's not difficult to get the concept that Spotify offers audio streaming and podcasting services while SiriusXM offers Satellite and Internet radio services. You can choose them according to your personal needs now.