Fitness watches have taken the market by storm. Lots of functions available on the fitness watches are used to calculate various body-related functions. This includes heartbeat and the number of steps taken. Fitbit Versa smartwatch is one of the best on the market. You'll get top-notch activity tracking, sleep tracking, and more.
New for Fitbit Versa is the feature of Spotify, giving you the chance to listen to Spotify music on Fitbit Versa. To play Spotify music on Fitbit Versa, you need to make sure that you have the app installed, and it is a simple process. Here this article will deal with all such methods that are most commonly used to get the work done.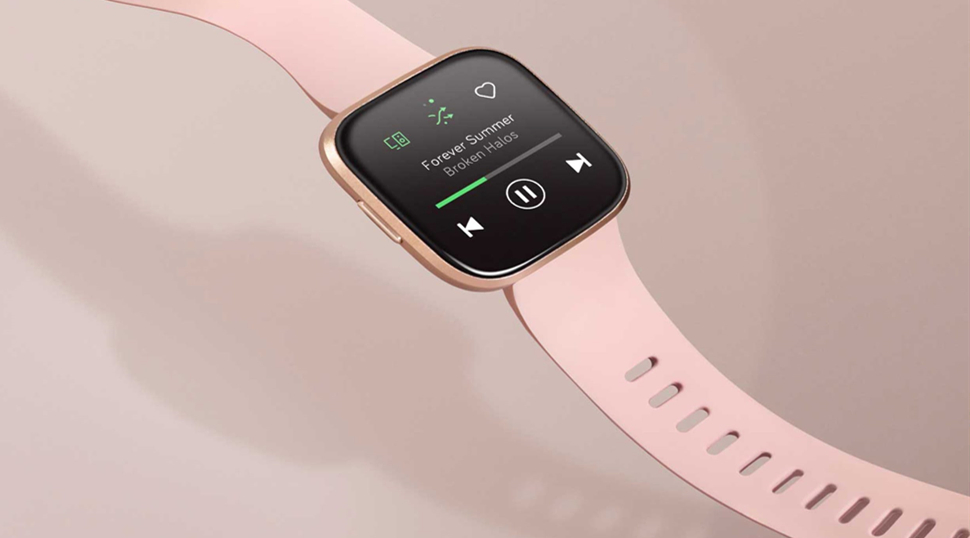 ---
Part 1. How to Play Spotify Music on Fitbit Versa with Premium
As Spotify offers its service to Fitbit smartwatches, playing music from Spotify on Fitbit is now a reality. If you are a Spotify Premium subscriber, you are able to play Spotify Music on Fitbit Versa. The below method has been taken from the official website of Fitbit Versa and offers step by step guide to listen to Spotify music on Fitbit Versa.
To use the Spotify app on Fitbit Versa, you need to install the application on your Fitbit Versa by following steps first.
How to Install the Spotify App to Fitbit Versa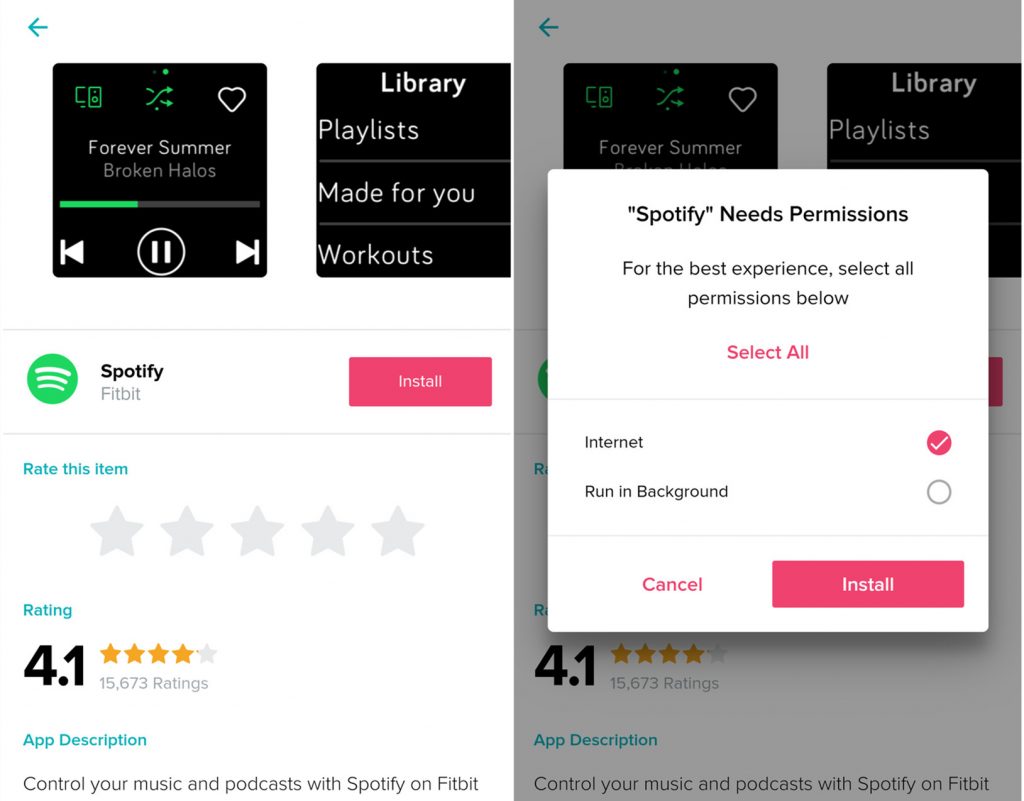 Step 1. Open the Fitbit app on your iOS or Android device.
Step 2. Then tap your profile icon in the top-left corner and then the Fitbit Versa device that is shown underneath.
Step 3. Select your Fitbit device and tap on the Apps icon.
Step 4. Next to search for Spotify under All Apps and install it once you find it.
Step 5. Finally, go to My Apps, and tap the gear symbol next to Spotify, then the Spotify app will be installed to your Fitbit Versa.
How to control music on Fitbit Versa
After the app has been installed, you can log in with your account or with your Facebook profile for accessing Spotify music on Fitbit Versa. Here's how.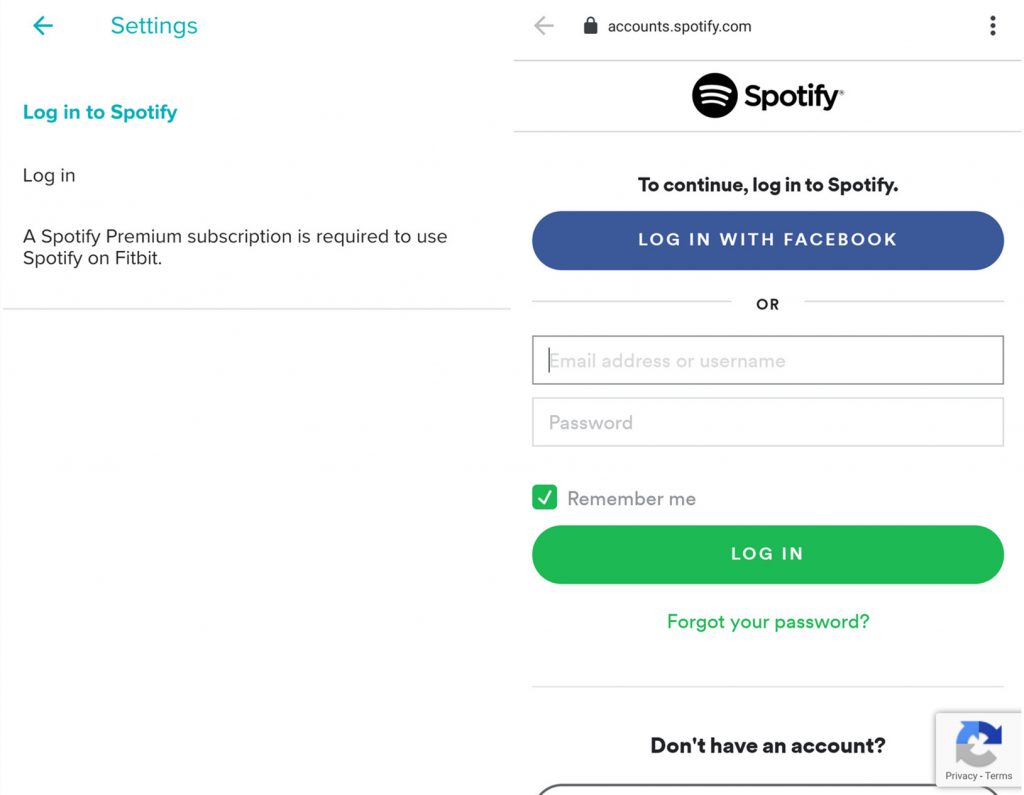 Step 1. In the Fitbit app, tab the Today tab > your profile picture > your device image > Apps.
Step 2. Tap the gear icon next to Spotify.
Step 3. Tap Log in and follow the on-screen instructions to log in to your Spotify Premium account.
Step 4. Open the Spotify app on your phone or other device and begin playing music.
Step 5. Open the Spotify app on your Fitbit device to control music.
---
Part 2. How to Listen to Spotify Music on Fitbit Versa without Premium
Only Fitbit's high-end smartwatches work with Spotify. For playing Spotify on Fitbit Versa, you must have a Spotify Premium account as a free account doesn't work with the Fitbit app. Tunelf Spotibeat Music Converter could enable you to take advantage of the playback of Spotify on Fitbit Smartwatches as a regular free user.
Tunelf Spotibeat Music Converter is hands down one of the best and the most reliable Spotify music downloader and converter. With the help of Tunelf, you can not only download music from Spotify without Premium but also convert Spotify music to several popular audio formats like MP3. Then you could transfer Spotify songs to Fitbit Versa for listening.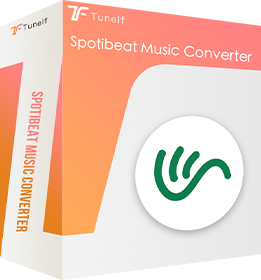 Key Features of Tunelf Spotibeat Music Converter
Download Spotify playlists, songs, albums with free accounts easily
Convert Spotify music to MP3, WAV, FLAC, and other audio formats
Keep Spotify music tracks with the lossless audio quality and ID3 tags
Remove ads and DRM protection from Spotify music at 5× faster speed
This is the process that is simple to follow and does not require you to be a tech geek at all. This part of the article will get you the complete details of how to get it done. You just need to download and install the program to your computer and make sure that Spotify is also downloaded and installed at the same time. Let's get started.
Step 1 Import Spotify Music to Tunelf Interface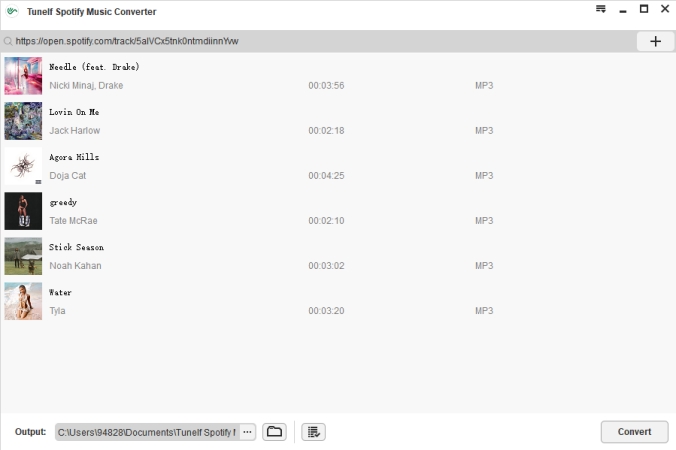 Open Tunelf Spotibeat Music Converter on your computer and wait for the automatic loading of the Spotify app. Go to Spotify and find tracks you want to listen to on Fitbit Versa. Then copy the URL of the track from Spotify and paste it into the search box on Tunelf interface for adding Spotify music. Or you can drag and drop Spotify music to Tunelf interface to import Spotify music.
Step 2 Customize the Output Audio Parameters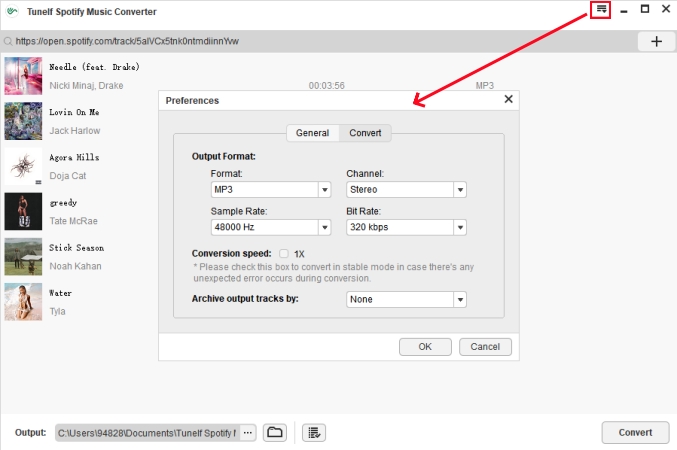 After all your selected music are loaded from Spotify to Tunelf interface, you can go to customize the output audio parameters according to your demand. Just click on the menu bar, then choose the Preference option. On the convert, set the audio format, bit rate, sample rate, and channel. There are six audio formats for you to choose from and you could select one as the output audio format.
Step 3 Start to Download and Convert Spotify Music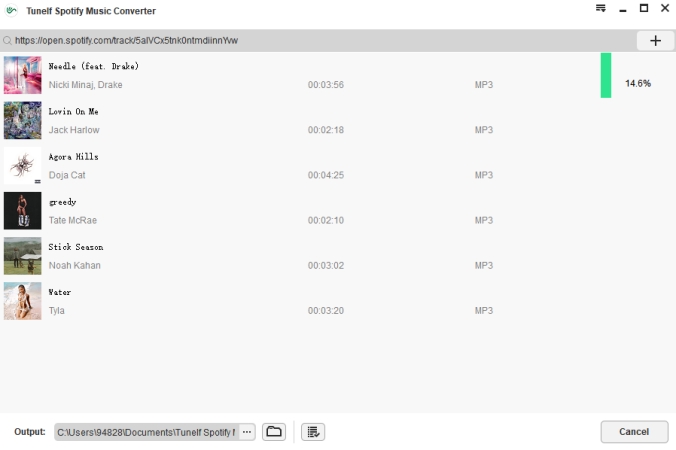 When you've made your audio setting, just click the Convert button in the lower right corner. Then Tunelf Spotify Music Converter will save Spotify songs to your specific folder. After the conversion is done, you can click the Converted icon to browse all the converted Spotify songs in the history folder. You could also click the Search icon to locate the folder where you save Spotify songs.
Step 4 Transfer Spotify Songs to Fitbit Versa for Playing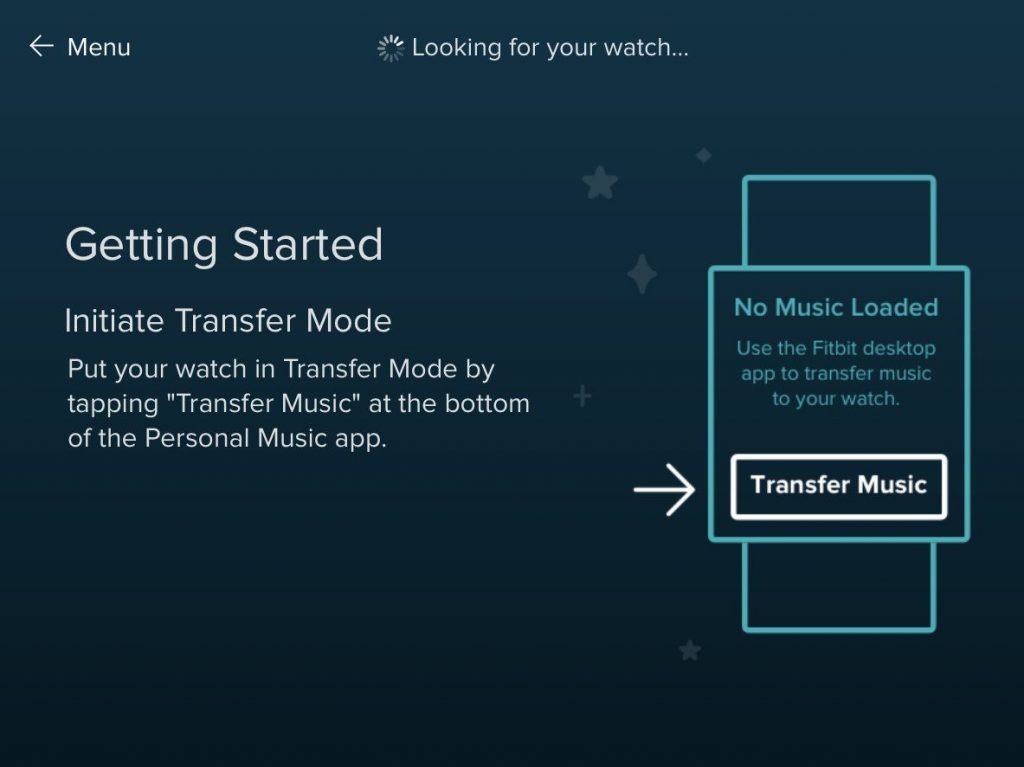 Now you could import Spotify songs to Fitbit Versa for listening. Just launch the Fitbit Connect app on your computer and select Manage My Music. Then on your Versa, go to the Music app and tap on the Transfer Files tab. Once connected, select Spotify songs you want to transfer to your Fitbit Versa. Just keep in mind that your Fitbit Versa will only hold about 300 songs.
---
Comparison: What Advantages Does You Gain by Using Tunelf?
Like with other versions of the Spotify app available on Apple Watch, Wear OS, and more, there are obvious limitations to what the Spotify app can do. However, Tunelf Spotibeat Music Converter can let you enjoy additional features not supported by Spotify.
1. Offline Playback
Unfortunately, one of the biggest drawbacks to Spotify for Fitbit smartwatch is there there's still no offline playback support. Thus, with the Spotify app on Fitbit, you're not able to play Spotify music while you're away from your phone. And your paired device has to stay in the Bluetooth range of your watch.
However, Tunelf Spotibeat Music Converter can help you download Spotify music to Fitbit supported audio format, then you just need to transfer Spotify music to Fitbit. The feature of playing Spotify music on Fitbit becomes available, and you can enjoy Spotify music without connecting to the internet.
2. Paired Device
Except for the downside of offline playback, you also need to carry your device while listening to music from Spotify on Fitbit Versa. That's because that there is no built-in speaker on Fitbit so you can only control the playback of Spotify music on Fitbit instead of playing it through the watch itself.
It doesn't matter. Tunelf Spotibeat Music Converter can solve it. With Tunelf program, you can download Spotify music and store them to Fitbit Versa. Then you can go for an outdoor run without your phone and stream from Spotify with ease. Since that, you are free from the phone while listening to Spotify music on Fitbit Smartwatches.
3. Spotify Premium
Although Spotify is available on Fitbit Smartwatches, you can access the features of the Fitbit version of Spotify only with a Premium account. However, those users subscribing to Free Plans won't be able to link their account on Fitbit after downloading the Spotify app.
As mentioned before, Tunelf Spotibeat Music Converter empowers you to download music from Spotify no matter you're an active Premium subscriber or regular free user. With the help of Tunelf, you can listen to Spotify music on Fitbit Versa without limitation.
---
Conclusion
Can you use Spotify on Fitbit versa? It's easy to reach for that Spotify Premium users. But the best answer to this question is Tunelf Spotibeat Music Converter as it has everything to save you from the hassle. Tunelf Spotibeat Music Converter is the best way to make sure that you enjoy your favorite songs on Fitbit Versa with ease and perfection.