Mixing with Spotify music is a pop choice for many DJs. And it used to be easy and popular to DJ with Spotify. However, since July 2020, Spotify has terminated access to third-party DJ apps and software access, which means Spotify no longer offers a way for DJs to mix with Spotify. So, you may wonder if there's any DJ software that works with Spotify.
Though the possibility to play Spotify on DJay is no longer available, fortunately, now you still have other alternative methods. You can stream your Spotify music through some third-party DJ software providers like Serato, Traktor, or Rekordbox. Keep reading the following paragraphs to learn more about the DJ app for Spotify.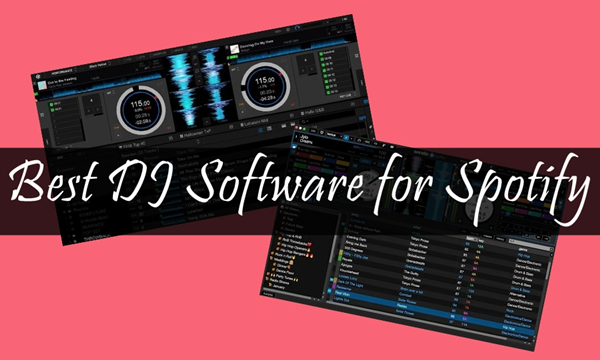 ---
Part 1. Best DJ App that Works with Spotify
There used to have a lot of DJ apps that work with Spotify, but now they're not workable anymore. Still, you have several apps to mix with Spotify. Now Pacemaker and JBQX can access the Spotify music library.
The Pacemaker DJ app is an excellent app for both experienced DJs and those beginner DJs. It is firstly designed for Apple Music, and now it is available for both Spotify and Apple Music. This paid DJ app allows you to select the tracks on your own setting, or you can let the AI to auto mix with Spotify music. Unlike other DJ apps, Pacemaker allows you to use Spotify directly from its app without the need to migrate or upload from other sources. With Pacemaker, you can make your own masterpiece and share it with the Pacemaker community.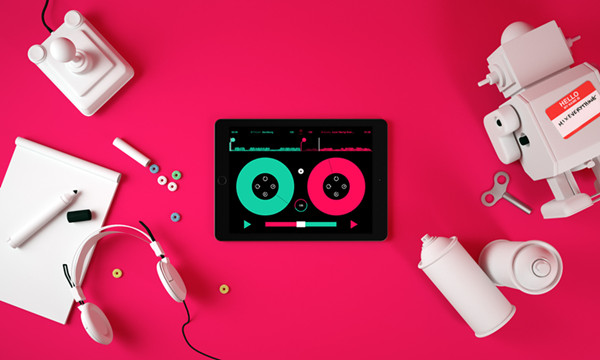 Note: If you haven't updated your Pacemaker since 2020 early, then your DJ program may likely be compatible with Spotify. Otherwise, you must use the music tracks licensed by Spotify on Pacemaker.
Another option that is still available to DJ with Spotify is Mixonset. Mixonset is said to be your free Spotify DJ app. It can elevate playlists with crossfades and highlights with AI-selected technology. It not only supports mixing with Spotify but also SoundCloud, Tidal, and Apple Music. As long as you have a paid subscription to Spotify, you can mix any of Spotify's 50 million songs; discover and filter your music including Liked songs, playlists, artists, albums, and songs. Besides Spotify, it is also available for mixing with SoundCloud free, Tidal, and Apple Music. For new beginner DJs, this app is more intelligent and user-friendly.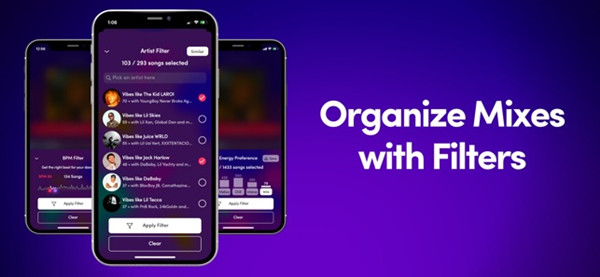 Note: Mixonset is now only compatible with iOS App Store for iPhone, iPad, and M1 Silicon Mac. Make sure you have one of the devices on this list, otherwise it may not work.
Another popular choice for the Spotify DJ app is JQBX. It used to have a feature for you to mix with Spotify in its DJ room. Now, this feature has expired and is not available. But JQBX still supports you to connect your Spotify account with JQBX. Here you're able to listen to Spotify music in sync and chat with your friends in a chatroom or public groups. While there are still some restrictions, for example, the queuing function for your songs is a bit limited, and it doesn't include everything from Spotify.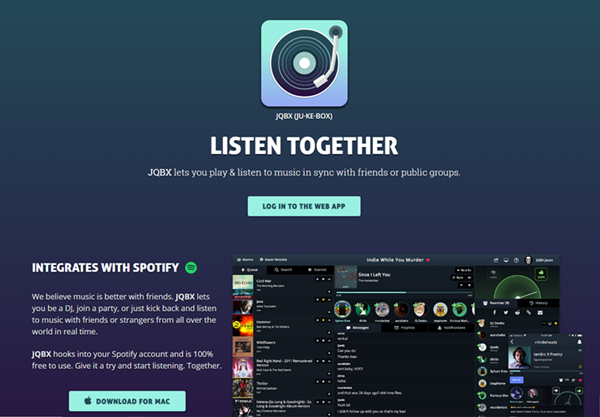 ---
Part 2. Spotify DJ Mode: How to DJ with Spotify
Do you know Spotify provides the DJ feature which allows you to mix with Spotify with the DJ mode built-in? Yes, it is true! If you don't like the above methods, you can try the DJ mode on Spotify to do the simple mix production.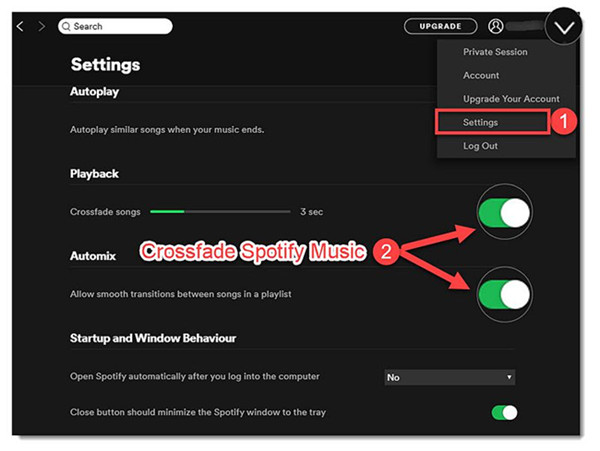 1. Open the Spotify app on your device and play the song you want to mix with.
2. Return to your Home page and tap the cog icon in the upper-right corner, then go to Settings.
3. Go to the Crossfade option and adjust the crossfade time length between songs.
4. Now go back to Settings, then scroll down to Music Quality > Equalizer.
5. Here you're able to adjust the low, mid, and treble parameters on the control panel to your personal preferences.
---
Part 3. How to Mix Spotify with Any DJ App
Find the above DJ apps not workable or want to use other popular DJ software like Virtual DJ, djay, Serato DJ, and Rekordbox? Though they no longer support mixing with Spotify, we can resort to other tools. Now all you need is to download all the songs you want to DJ with on Spotify and then upload them into your DJ app as an offline source. To achieve the target, you must download and install a Spotify music downloader first. Here I'd like to recommend Tunelf Spotify Music Converter.
Tunelf Spotify Music Converter is a professional and safe third-party tool. It is specially designed to make Spotify music streaming easier and more convenient for users worldwide. Tunelf can easily remove the limit and download Spotify music to MP3 offline in your local folder. Most importantly, almost 100% of the original audio quality will be retained after conversion. You can copy your favorite playlist on Spotify and use Tunelf to save converted Spotify songs to your computer or Mac. And you can also listen to them on any compatible device. It will also be an easy task to add the converted Spotify music to any DJ apps for mixing.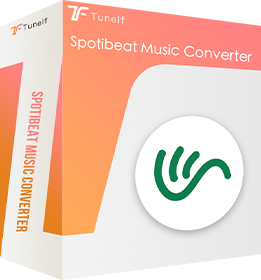 Key Features of Tunelf Spotibeat Music Converter
Download Spotify playlists, songs, and albums with free accounts easily
Convert Spotify music to MP3, WAV, FLAC, and other audio formats
Keep Spotify music tracks with lossless audio quality and ID3 tags
Remove ads and DRM protection from Spotify music at a 5× faster speed
---
In Conclusion
Since Spotify had stopped cooperation with many DJ apps, music lovers have had few DJ software to create their mixings. However, Tunelf Spotify Music Converter enables you to DJ with Spotify via popular software like Virtual DJ, Serato DJ, or any other DJ program. Tunelf can download Spotify songs offline for mixing and creating your own masterpieces.
---
---